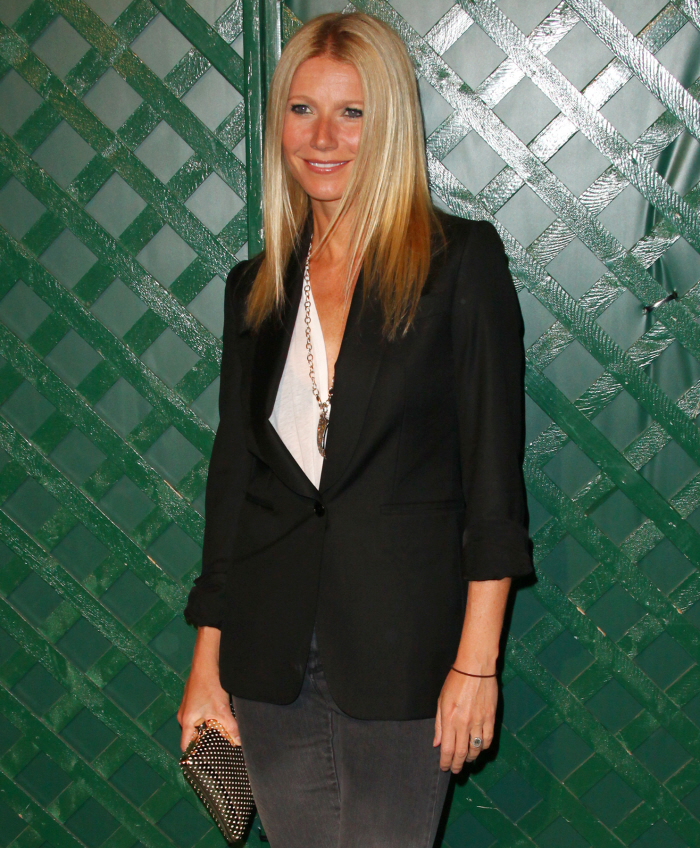 If I happen to agree with Gwyneth Paltrow on an important topic, can I still find her insufferable? More importantly, can Gwyneth Paltrow, with her history of being insufferable and judgy, really expect me to buy her argument that mothers are simply too judgy of other mothers? This is my dilemma today. Us Weekly has some transcribed excerpts of Gwyneth's new interview on Lifetime's new show, The Conversation With Amanda de Cadenet. Sidenote: Amanda de Cadenet is an English rock-star-wife and "personality" – you can read her Wiki here. Anyway, Goop is the first guest on this new show, and they ended up talking about postpartum depression and how judgment-laden mothers are of other mothers. It's the new "trend" in parenting: judging other people's parenting skills, whether it's breastfeeding or diet or even how you style a child's hair. Do I hate the "mothers judging mothers" thing? Yep. Do I think Gwyneth is absolutely full of it because she will judge you and anyone else with one upturned nose? Yep.
Shortly after giving birth to her son Moses in April 2006, Gwyneth Paltrow suffered from postpartum depression.

"I couldn't connect with my son the way that I had with my daughter [Apple, now 7] and I couldn't understand why," she said on Thursday's premiere episode of Lifetime's The Conversation With Amanda de Cadenet. "I couldn't connect to anyone. I felt like a zombie. I felt very detached."

Paltrow, 39, continued: "I just didn't know what was wrong with me. I couldn't figure it out. It never occurred to me. My husband [Chris Martin, 35] actually said, 'Something's wrong. I think you have postnatal depression.' I was mortified. 'No I don't!' And then I started researching what it was and the symptoms and I was like, 'Oh, yes I do.'"

Paltrow isn't alone. Brooke Shields, Courteney Cox, Bryce Dallas Howard and Amanda Peet are just a handful of celebrities who've experienced similar symptoms, and as many as one in five women in the United States will suffer from postpartum depression.

"We think that it makes us bad mothers or we didn't do it right, but it's like, we're all in this together," Paltrow said. "I never understand why mothers judge other mothers, like, 'What do you mean you didn't breastfeed? What do you mean you didn't do this?' It's like, 'Can't we all just be on each other's side?' It's so hard anyway. Can't we all help each other get through it? There's a shame attached to it because if you say, 'I had a baby and I couldn't connect to the baby,' it's like, 'What is wrong with you?'"

Though the Country Strong actress believes "you never totally get rid of it," being open about her struggle with postpartum depression made it easier to cope.

"That's why I talk about it, because even the awareness of it started to diminish it," Paltrow explained. "Because I didn't feel like I'm dying or I'm crazy — period. It's like, 'Oh, this is a thing. This is a real thing and these are the symptoms and I have them all.'"
[From Us Weekly]
I'm partly taking Gwyneth as face value – I think she means what she says about not wanting to judge or be judged about mothering choices. She means it in the moment, and that moment is right. But when she returns to her normal Goopy self, she will continue to judge you for feeding your children anything but organic food. She will judge you for not doing three postpartum juice-cleanses. She will judge you for not working out after you had the baby. What Goop is really saying that is that YOU shouldn't judge HER.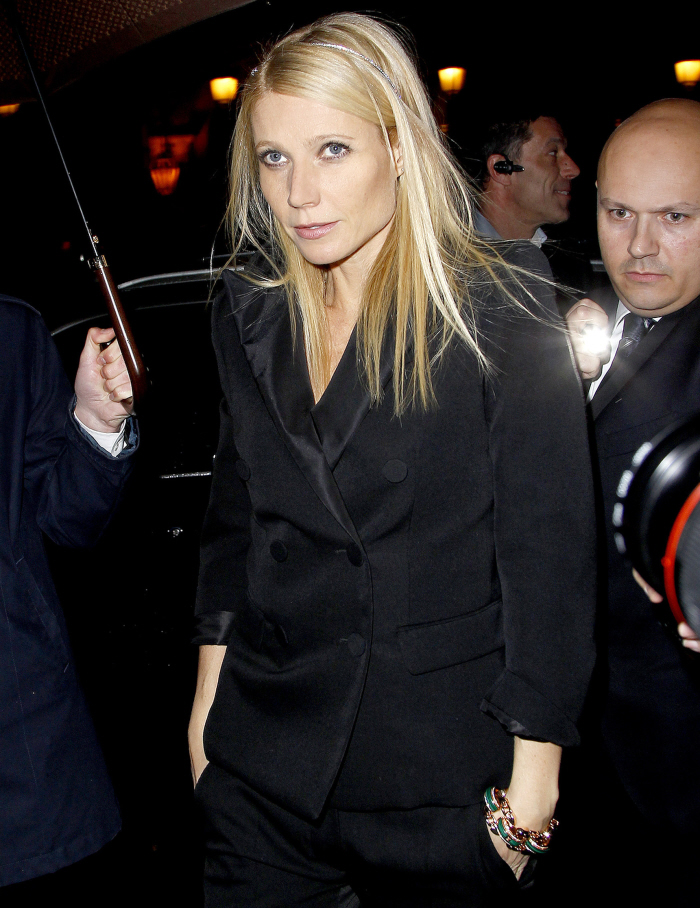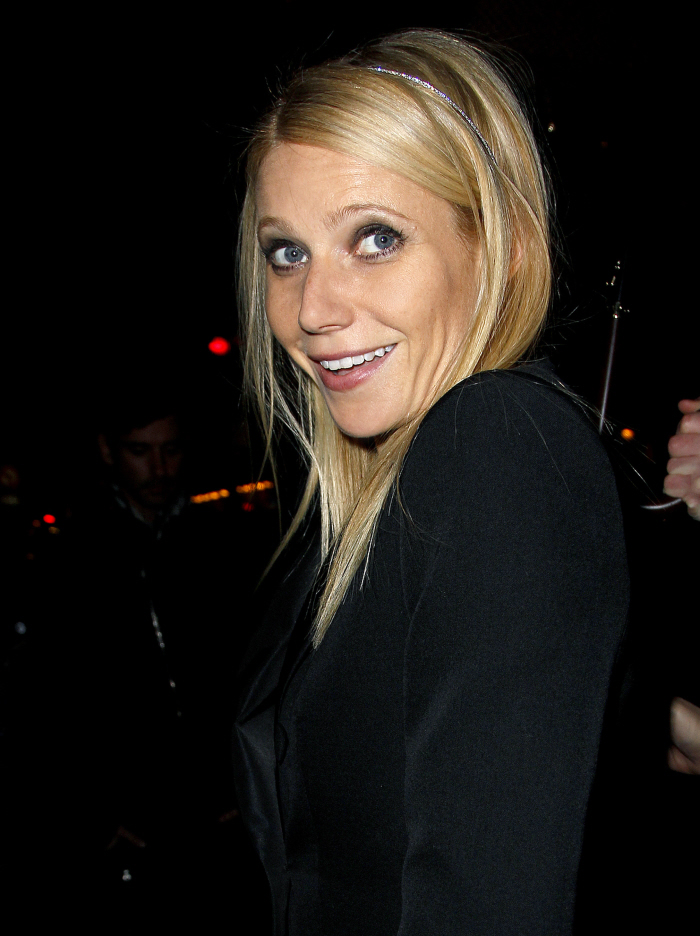 Photos courtesy of WENN.