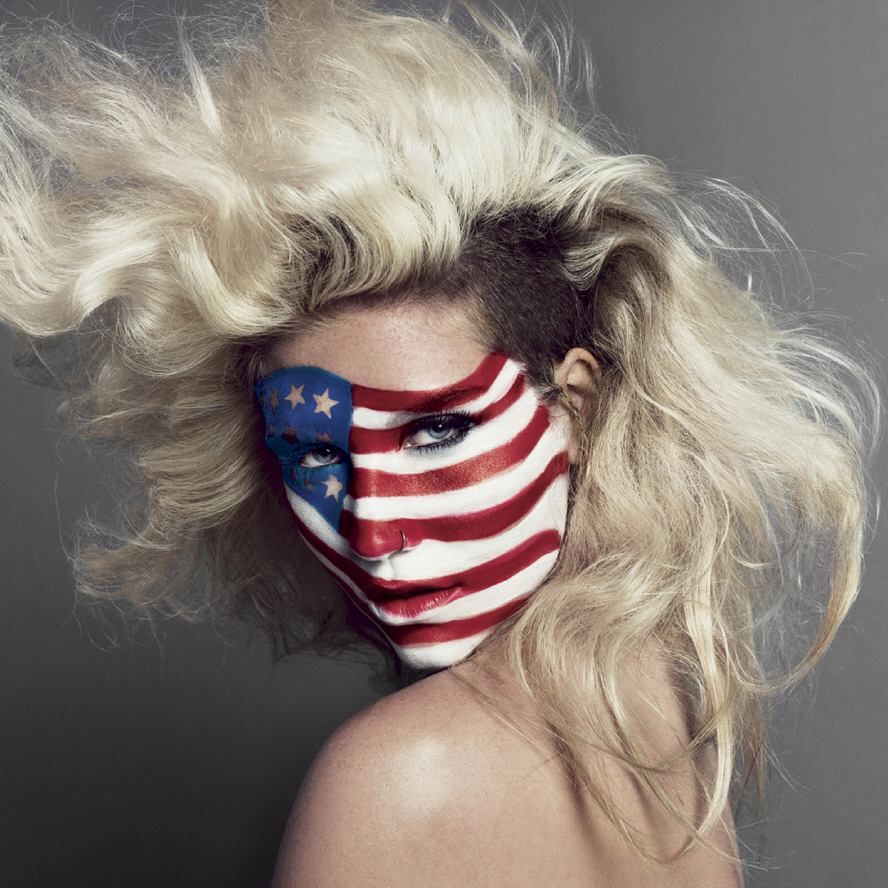 I don't really know why, but I kind of like Ke$ha. I'm not always crazy about her music or anything (some of her songs are decent), but I enjoy her as a "personality" and as a celebrity. Her interviews are funny, she doesn't take herself too seriously and the girl KNOWS she's a mess. Anyway, Ke$ha has a new album coming out, she appears on the June cover of V Magazine to promote it. Thoughts on the "Americana" themed photo shoot (by Inez & Vinoodh)? Call me crazy, but I kind of dig it. Anyway, you can read the full V Magazine piece here, and here are some highlights:
She's pop culture's dirty little sister: "I do feel like there are the pop stars of the world and then I'm like their dirty little sister, running around with s–t on my face in combat boots because I can't walk in heels."

First memories: "My very first memory is when we lived in Van Nuys, running around barefoot," she says of her upbringing. "Shortly thereafter we moved to Tennessee, which was a lot of hiking and rope-swinging. I always coveted a Trans-Am, which is now my ride of choice." Getting that car, like the hit records, took a lot of work and resilience.

Struggling in LA: "I met with this one big writer and he thought he was hot s–t," she says dismissively. "He had me driving all over town—and I didn't have gas money. The last time I met up with him, he said, 'I have a great song title, but you can't have it because you're not signed.' Then he asked me to leave his house. It was such a weird, twisted thing for a grown man to do to a young, desperate artist! It made me want to get successful to show that whether or not people recognize the power that is in you yet, it doesn't mean it isn't there. It's not even about signing with a big label. With the Internet, the entire music business is changing. If anyone tries to tell you that you can't do what you want to, I think you should give them the finger and do it anyway."

Working class pop star: "I try to include my fans in my message," Ke$ha explains. When asked if she is today's working-class pop star, she laughs. "I do feel like there is an element of what I'm doing that is about where I come from, which is working-class. I was never the cool kid, I was never hot in high school. I was never popular. You don't have to be perfect and you don't have to be rich and you can still be successful."

The Simpsons: Her salt-of-the-earth appeal is perhaps what led Matt Groening and the producers of The Simpsons to animate an extended opening sequence in which all of the show's characters act out the lyrics to "Tik-Tok," an unprecedented moment in Simpsons history—and one Ke$ha still counts as a surreal breakthrough. "It's such an epic show… It really represents American television. I had no idea it was coming. I don't watch television at all. I'm not really on the Internet because it scares me."

Living off the grid: "When paparazzi showed up at my house, it was really mind-boggling. I've found ways to do exactly what I want, but in the privacy of my own sanctuaries." She still divides her time between houses in L.A. and Tennessee, living in the woods, she says, "away from inquiring eyes." "I have wild, wild nights there," she confesses, "but my friends and I are all really private. We get f–king crazy, but you're not going to see me stumbling out of nightclubs."

She loves animals: The first global ambassador for the Humane Society, Ke$ha has spent the past year getting involved in animal conservation, spending her recent hiatus on an "animal journey," diving with humpback whales and hammerhead sharks and then rehabilitating baby lions in South Africa. She will soon chronicle her work with animals for a television series produced by National Geographic. "The show looks at animals being abused and how to stop that, or animals that are going extinct and how to help those animals. I am so passionate. I like animals more than people." She also notes that she only wears shed feathers and intends to produce her own animal-friendly cosmetics line.

Her new album: "The first record was all me living in L.A., trying to pay my rent, have a really good time, and look good on nothing. But ever since then I've seen how many people my music can reach, and I've realized that I have somewhat of a social responsibility to make sure everything I say is positive. The underlying theme of this next record is warrior, with the positive message being that everyone has a warrior inside." Of the sound, she says, "Some people will be shocked. Some will also be excited to know that I don't just do silly white-girl rap. I'm from the South, I have a lot of soul." She pauses as a bobcat walks by. "But trust me—it's not going to be some avant-garde jazz record. I innately write pop songs. That's just what I do."

Loving Britney, and Britney-love: Part of her mission was achieved when she found herself parlaying a fever into a musical high as she was co-writing the global smash hit "Til the World Ends" for Britney Spears. "To write a song for an icon, someone who stands for pop, it really doesn't get better than that," she says. The admiration is apparently mutual. "Ke$ha brings an incredibly carefree, fun-loving spirit to American pop music," Britney says via e-mail. "I love listening to her songs when I'm on the treadmill. They help me power through my workout."
[From V Magazine]
It sounds like Kesha has done a lot of growing up over the past year or so? If you go to the full V Magazine article, there's a lot more about her work with the Humane Society, and she even talks about doing a National Geographic special. Which… sounds pretty cool, actually. And you know what? She IS a "working class pop star". I think that's why she's derided. She didn't instantly become a fashionista stage-managed by a team of stylists when her first album became a hit. She stuck with her gritty, dirty working-class image, and some people hated that.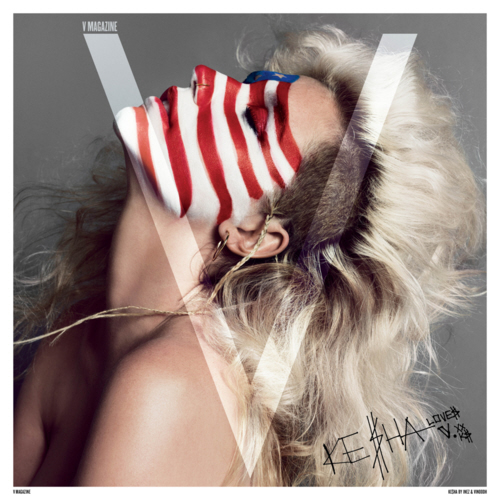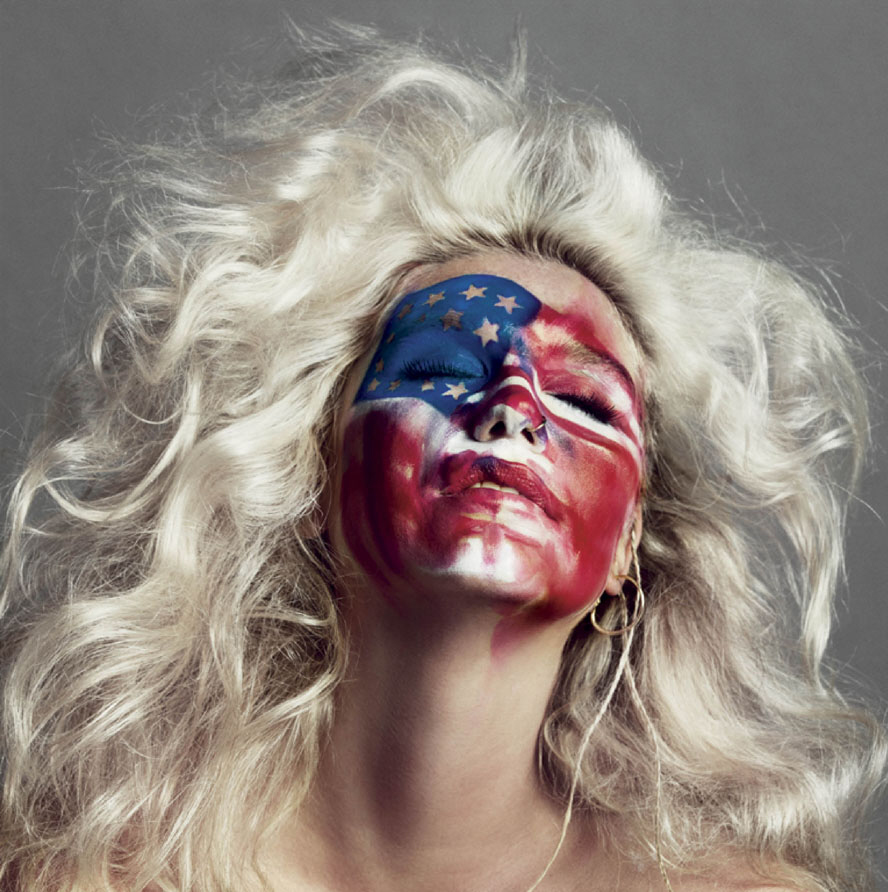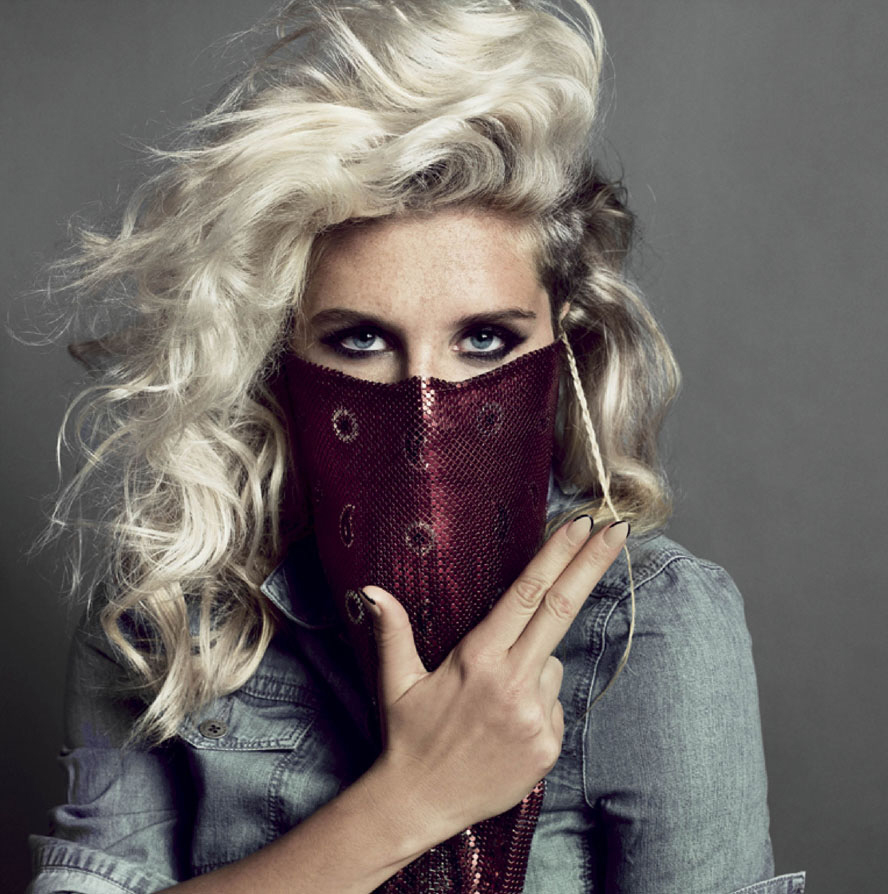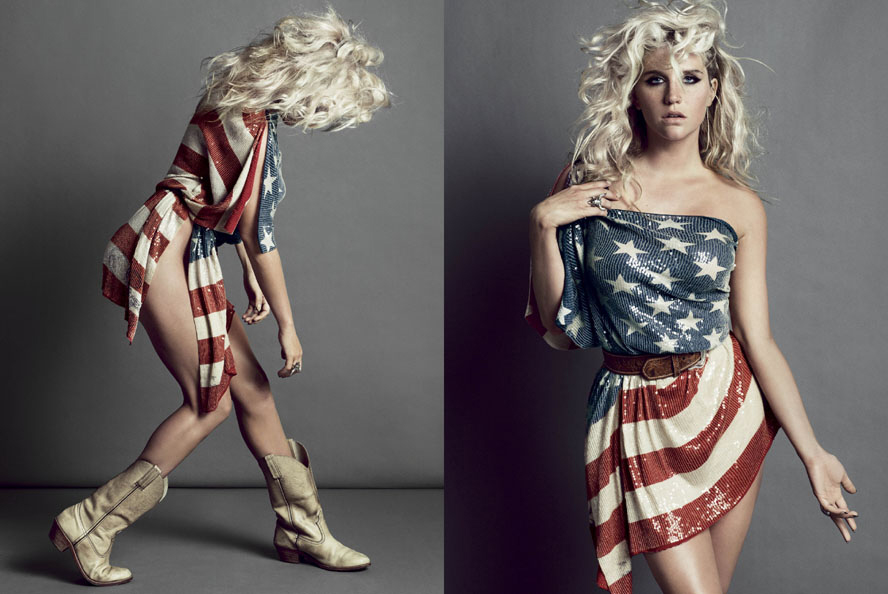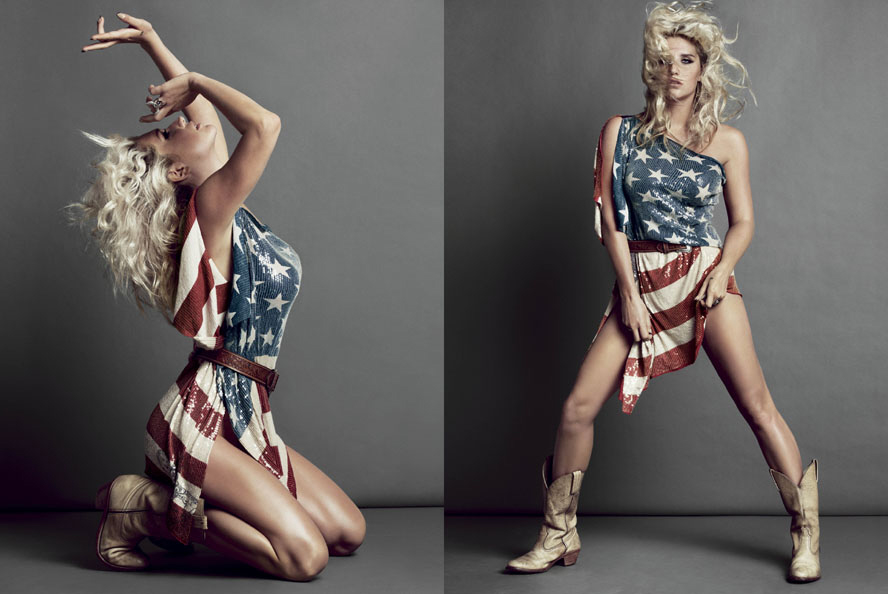 Photos courtesy of V Magazine.