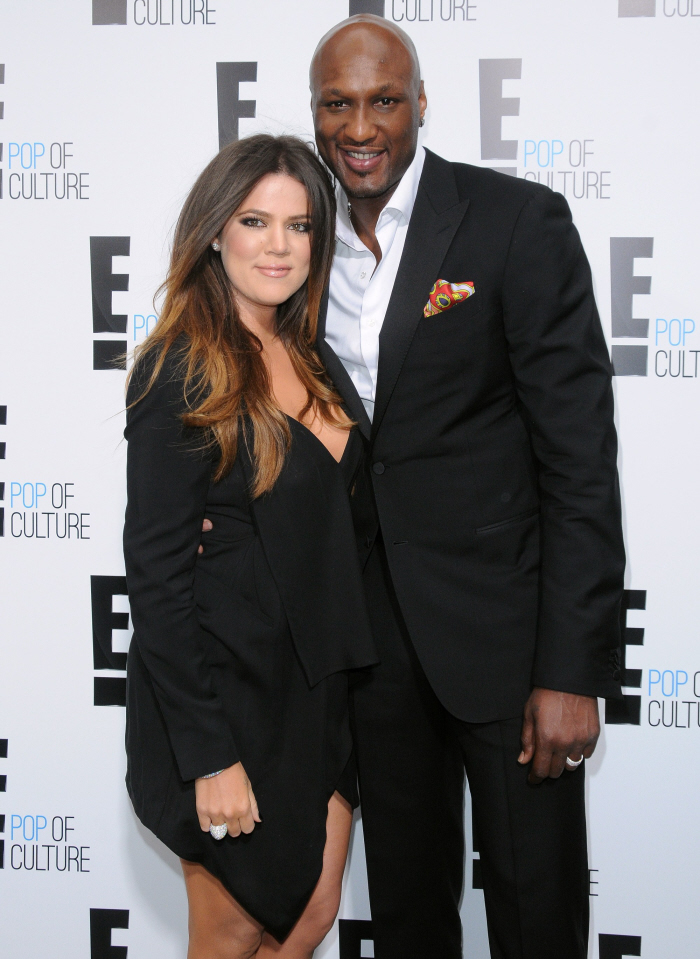 We've been discussing Khloe Kardashian and Lamar Odom's marriage all week. Sort of. On Monday, many sites were speculating that Khloe and Lamar were pulling the plug on their E! spinoff show, which is all about their marriage and stuff. From what I've heard, the current season of "Khloe & Lamar" focuses on Lamar's move to Dallas and how difficult that brief turn with the Mavericks was him, and consequently, for Khloe too. When the Mavericks dumped Lamar, everyone started speculating that his career was pretty much over, and many blamed "the kurse of the Kardashians." Anyway, Khloe and Lamar were both present and accounted for at the E! Upfronts two days ago, and they told media outlets that they weren't really cancelling their spinoff show, they're just putting it on hold for a little while. Something about Lamar wanting to get on the Olympic team, I guess. Now Khloe is on the cover of People Magazine (is this her first solo People cover?), talking about her marriage. Ruh-roh.
Khloe Kardashian has gotten used to sharing her life on television, but now the reality star and her husband Lamar Odom are stepping back from the spotlight.

"We just wanted to prioritize a little," Kardashian, 27, tells PEOPLE in an exclusive interview as the couple tables their show Khloé & Lamar until his basketball career is back on track. "We just wanted a little pause. Part of being married is knowing when your husband needs your support."

While Kardashian says she always made sure cameras weren't around during days when Lamar, 32, had a basketball game (he's currently sitting out the season after a difficult trade to Dallas), now that they'll only be appearing on E!'s Keeping Up With the Kardashians, and their own daily lives will no longer be on display, "there's less pressure on us."

That pressure had certainly been building.

But Kardashian says, the risk of damaging her relationship with Lamar wasn't worth it.

"I'm a modern girl, but you should put your husband first," she says. "I like to think divorce is not an option."

For more on Khloé's decision, and their plans to start a family, pick up the latest issue of PEOPLE, on newsstands Friday.
[From People]
You know, I do root for Khloe and Lamar. I didn't at first, and I was one of those people predicting an early demise for their whirlwind romance and marriage. But it's turned out okay for them, and I think they work well together and they really love each other. I think "divorce is not an option" for Khloe – she's not going to throw her marriage away just because Lamar is in a slump or something. But is divorce an option for Lamar? Will he jettison Khloe and her family if it means that he gets a second chance with the NBA?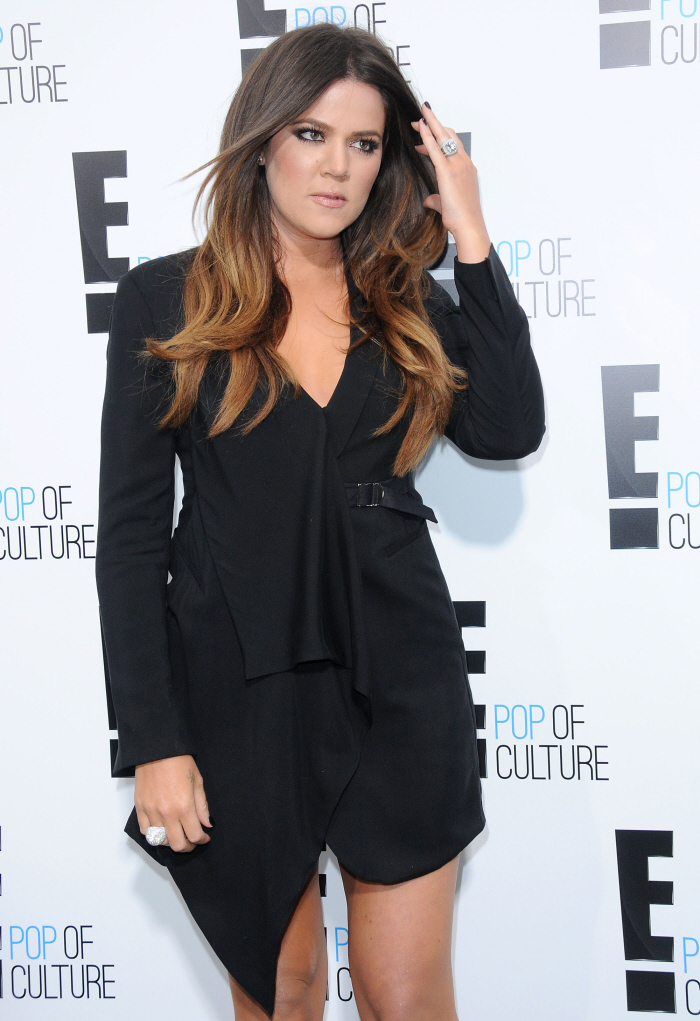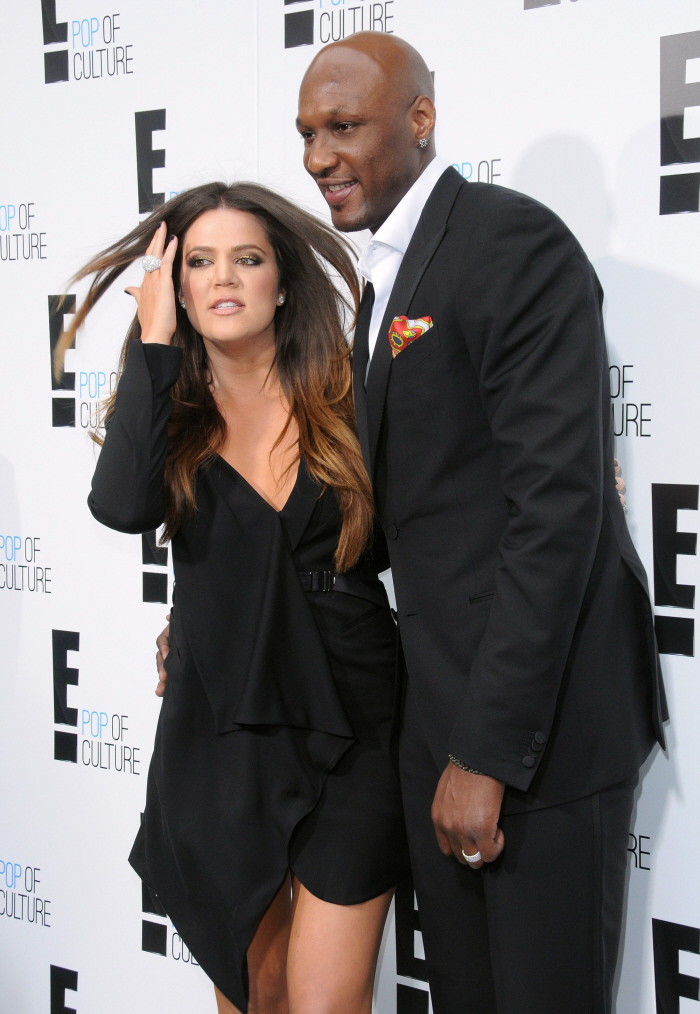 Photos courtesy of WENN, cover courtesy of People Magazine.