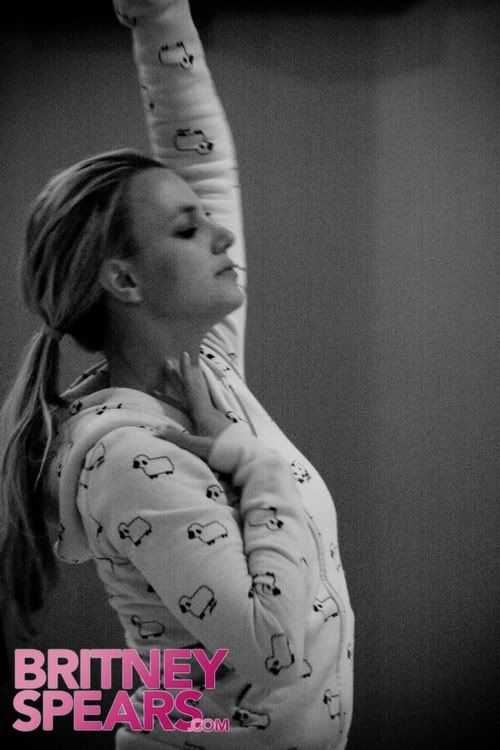 The Sun has seen an extended segment of the Britney Spears documentary that is set to air on MTV on November 30th, just in time for the release of her new CD, Circus. In the clip, they say that Britney cries and talks about how difficult she finds her day to day life. It sounds more like she's discussing her mental state than anything external.
in a new fly-on-the-wall documentary she tearfully admits: "There's no excitement, there's no passion.

"I have really good days, and then I have bad days. Even when you go to jail you know there's the time when you're gonna get out.

"But in this situation, it's never ending. It's just like Groundhog Day every day."…

She says: "I think it's too in control. If I wasn't under the restraints I'm under, I'd feel so liberated. When I tell them the way I feel, it's like they hear but they're really not listening.

"If you do something wrong in your work, you can move on, but I'm having to pay for a long time.

"I never wanted to become one of those prisoner people. I always wanted to feel free."
[From The Sun via Huffington Post]
It's surprising that Britney feels so constrained by her father's conservatorship, because she's doing so much better and it was assumed that she was ok with it. Late last month Britney's dad Jamie was appointed a permanent conservator of her affairs and Britney was said to have agreed as she was hoping it would help her regain custody of her children.
Britney's situation is of course vastly different from jail, but when you suffer from mental illness it could feel the same. She was driving around aimlessly and staying at hotels before her father took over, and maybe she misses that. She also could be talking about how her medication gives day to day life a kind of evenness that seems boring in comparison to the excitement and mania of the past.
It's clear that she's very troubled by her situation. An escape from show business probably isn't what she's looking for either, because she seems to crave the spotlight. She probably couldn't have recovered so well without the help she's getting, but it could be that all she sees are the restrictions on the way she used to feel. She could miss her old life filled with drama and danger, as out of control as she seemed to the world.
Here are two new promos for Britney's MTV special "On the Record," via BritneySpears.com

Photos are exclusive dance rehearsal pictures from Britney Spears.com