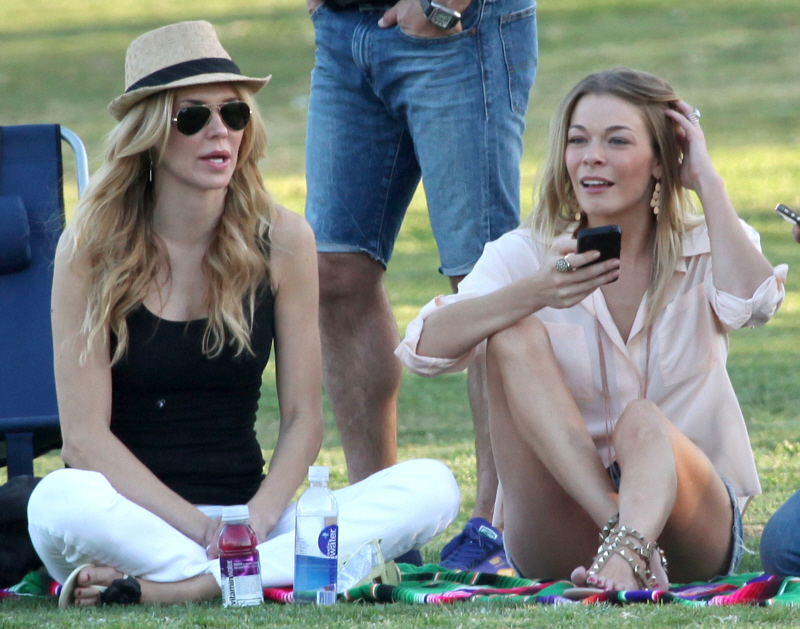 I'm sorry I didn't get to this story earlier, but I did want to see how everything was playing out with Bravo and Brandi Glanville and everything. Last week, Radar had a suspicious report about Brandi's potential "promotion" on Real Housewives of Beverly Hills. There had been reports that Brandi would be made a full cast member, a full-time "Real Housewife". And then "sources" told Radar that Bravo wanted Brandi and Eddie Cibrian's sons to appear on the show, and Eddie and LeAnn had put their feet (hooves) down. I talked about it in this post – including my take on the hypocrisy of LeAnn and Eddie, who call the paparazzi regularly for "candid" photo-ops of themselves with Mason and Jake. Anyway, Brandi had a fit on Twitter regarding the Radar story, and a Bravo source ended up going to E! to talk about the situation:
Don't worry, catfight lovers, Brandi Glanville's not going anywhere. As we anxiously wait for another season of Real Housewives of Beverly Hills—and mourn the departure of Camille Grammer—we learn that at least one feisty blonde will remain on the reality series, despite rumors that she was dropped.

Contrary to reports she was being sacked because her kids can't appear on the show, Glanville's always-entertaining presence on Real Housewives isn't being cut down.

"She's a full-time Housewife," a RHOBH source tells E! News. "Bravo is fully supportive of Brandi and understands that Eddie [Cibrian] won't let her kids be shot for the show. It has zero impact on her involvement with the show."

Brandi also confirms that these rumors are false by tweeting, "Dear @radar_online u have no idea what ur talking about ur story is ALL wrong! As usual."

"Funny no one really knew or knows my work status and after on talk woith my ex husband its splattered all over the internet #leakmuch?" she wrote.
[From E! News]
To be fair to original Radar report (which seems to have been leaked by Camp NEIGH!), they didn't say Brandi was fired from RHOBH, they only said she wasn't getting promoted to the full-time cast. A source also confirmed Brandi's full-time casting to RumorFix, and the source (totally Brandi) says: "Eddie is going to fight Brandi about having them in the background on the show… They are constantly doing photo ops and interviews that include the kids and Brandi does nothing. She is going to fight back but Bravo isn't involved, it's all good with them. Eddie and LeAnn are always doing staged photo ops and interviews – Brandi just wants to see the kids when she has them."
It's also totally worth it to check out Brandi's Twitter – go here to see it. She was on a tear after that Radar report ("well someone is still being a dick but its not Bravo") and she's been tweeting about going to family therapy with LeAnn, Eddie and the boys.
Brandi was also at the Kentucky Derby! I'm not sure how I feel about animal print at the Derby. Keep it floral, ladies!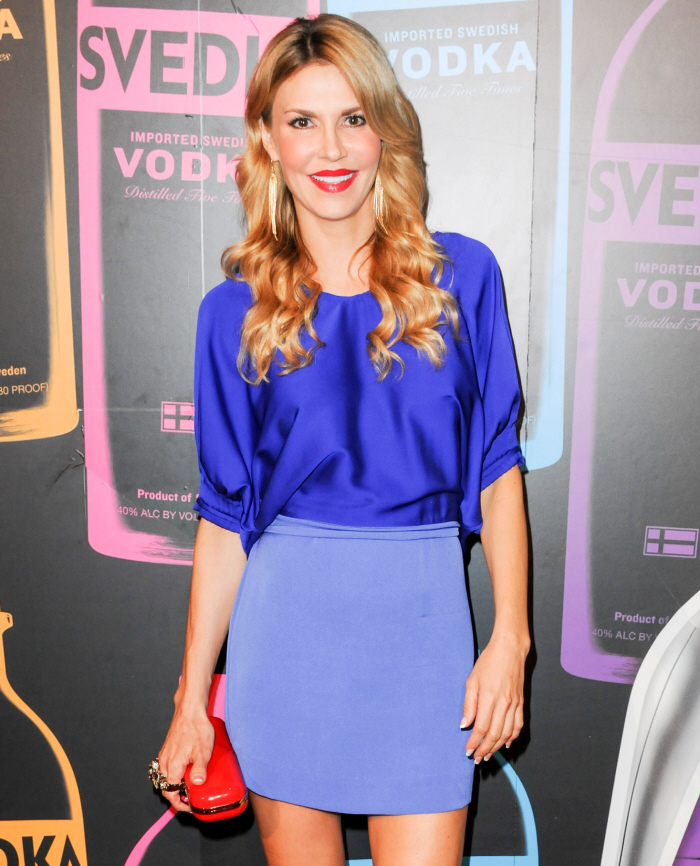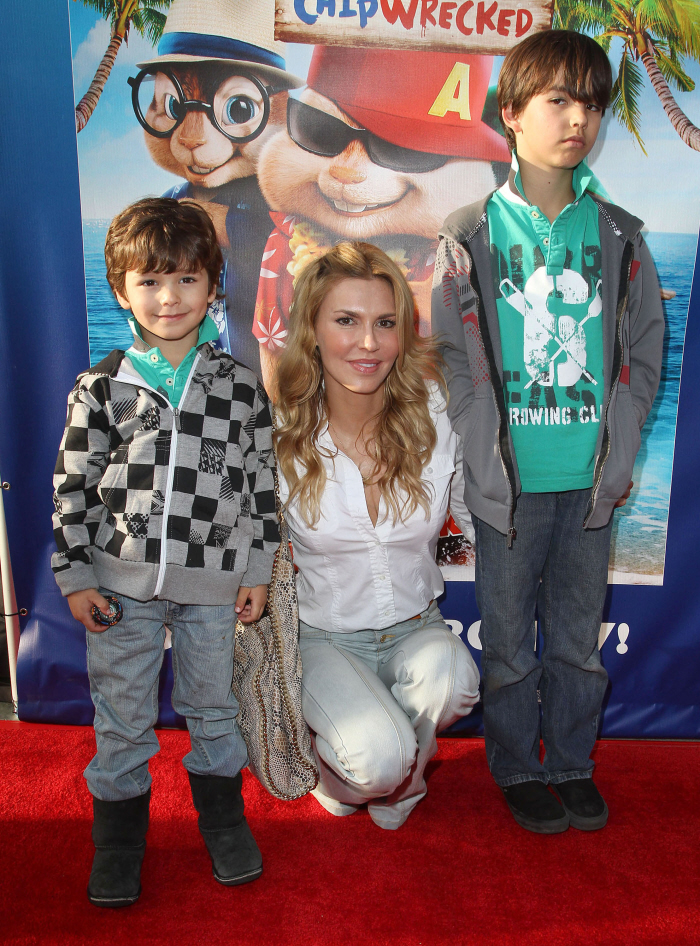 Photos courtesy of Fame/Flynet, WENN, Brandi's Twitter.