John Travolta sued for sexual battery by second masseur, this time in Georgia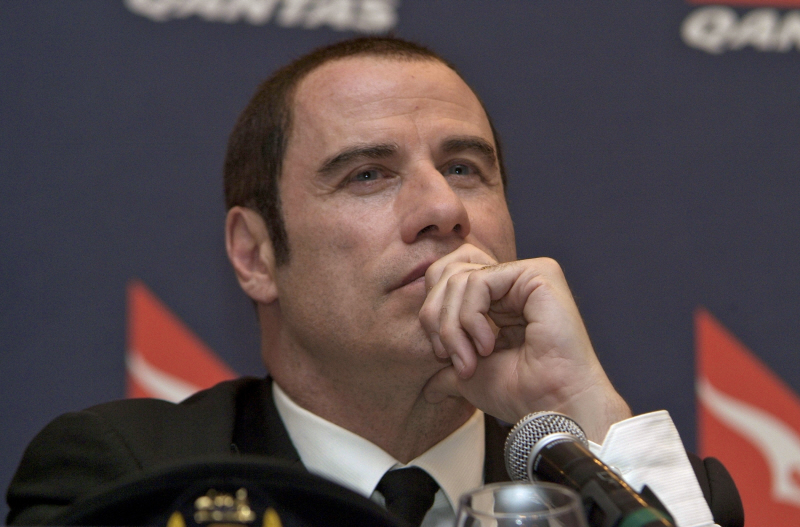 On Monday afternoon/evening, TMZ reported that John Travolta was being sued by a masseur (a male massage therapist). The masseur claimed that Travolta groped him thoroughly during a massage at the Beverly Hills Hotel. Travolta – through his lawyers – jumped on the lawsuit and issued denials far and wide, claiming that Travolta wasn't even IN LA at the time of the alleged incident. Go here to read yesterday's story, including my background information on Travolta's VERY ALLEGED history with gay spa sex. Oh, and here's a bizarre update to that story: Travolta (through his lawyers) claimed that he wasn't even in LA on the date of the first masseur's groping/assault. Last night, Travolta's lawyers released a Mr. Chow bill from NYC to "prove" that Travolta wasn't in town. They also seem to have provided TMZ with one of the weirdest Photoshopped images ever – go here to see it.
So, yesterday, in the midst of the Met Gala fashion explosion, Radar reported a new twist. According to Radar, Travolta is being sued by a second masseur who also claims that Travolta got quite handsy (and then some) during a massage at "an unspecified resort in Atlanta, Georgia on January 28, 2012." This second masseur has the same lawyer as the first dude too! Once again, the language and imagery are pretty graphic, so if you'd like to read all of Radar's story in all of its gory NSFW details, go here. The basic gist: the second masseur claims that during a deep tissue massage, Travolta started jerking off. There are some really gross details, but this part made me sad: "Sweat was pouring down Travolta's neck, and he asked Plaintiff again to say something nice to him." Poor, sad, sweaty Travolta. Also, Travolta was pretty much begging this guy to do a lot of "work" on his glutes and he was trying to maneuver his butt in a certain way to ensure… well, you get the picture. After that, Travolta allegedly grabbed the masseur and groped him.
Beyond the sex stuff, you know what I find interesting? How a common thread to all of these stories seems to be "everyone knows John Travolta gropes masseurs." This second plaintiff claims that he asked a co-worker to take the in-room massage but the co-worker refused because "Travolta has been banned from a spa that the coworker used to work at in Los Angeles." And after the masseur was assaulted, he complained to his bosses "to no avail" and Travolta even demanded that the masseur come back and "finish" – which the masseur refused.
And this time, Travolta can't claim he was out of town – everyone knew he was in Atlanta, working on Killing Season with Robert DeNiro. As for Travolta's response? His lawyer says, "The problem in America is anyone can sue anyone. However, in this case this unidentified plaintiff and his lawyer will regret they filed this fabricated suit. We intend to sue both of them for malicious prosecution." Yeah… this is no longer "funny stories about gay spa sex." These are stories about Travolta physically assaulting men and everyone turning a blind eye. If the stories are true, I hope Travolta has to pay out, big time. If the stories aren't true, I hope he can defend himself in court.
UPDATE: Oh, and this lawyer representing the two masseurs? He says that there are plenty more victims of Travolta's sweaty groping. Ugh.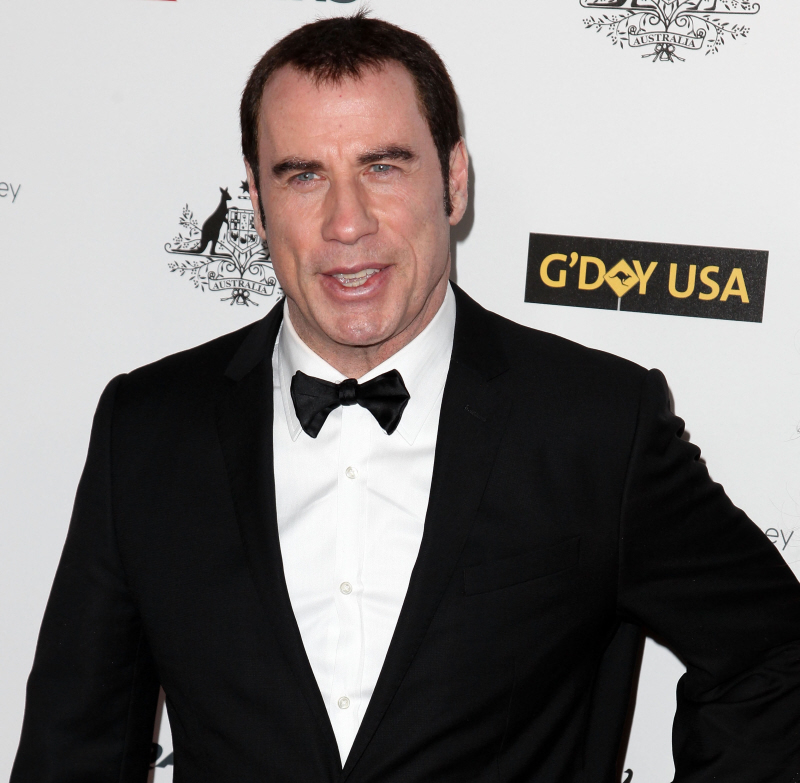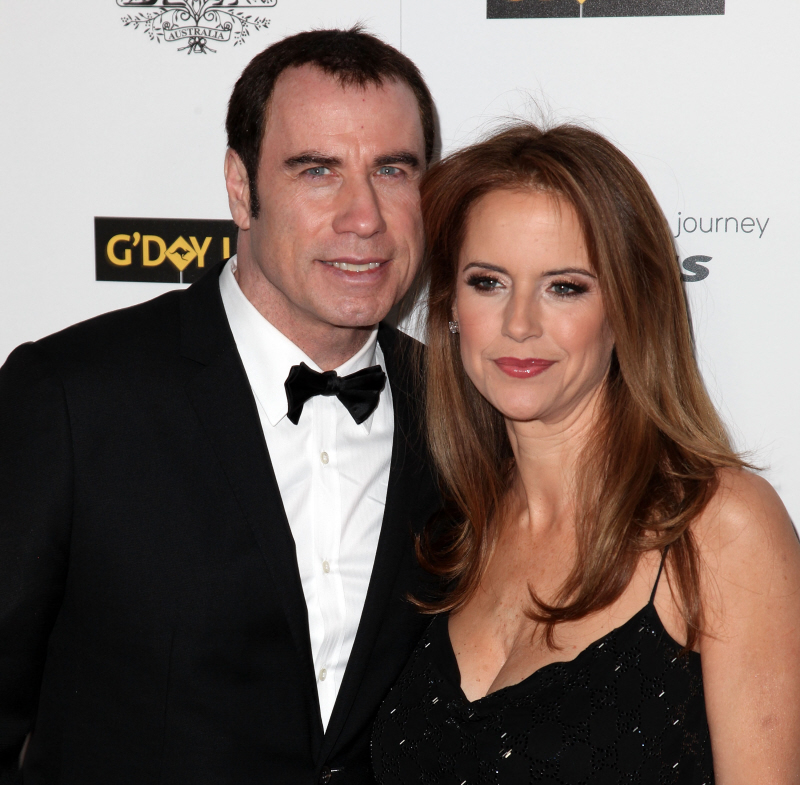 Photos courtesy of WENN.

Written by Kaiser

Posted in Assaults, John Travolta, Lawsuits

- The Blemish interviews Carmen Electra [The Blemish]
- Rumer Willis joins Pretty Little Liars [Lainey Gossip]
- Morgan Freeman falls asleep during interview [D-Listed]
- Fug or fab: Isla Fisher [Go Fug Yourself]
- Tamra Barney confirms spinoff [Reality Tea]
- Movie franchises that rebounded [Pajiba]
- Why Dylan McKay is the perfect boyfriend [Buzzfeed]
- Saoirse Ronan could have been a Lohan [Evil Beet]
- GIFs from Cannes [Popsugar]
- Cat massages a dog [CDAN]
- Heather Graham is so pretty [Celebslam]
- What is Lucy Hale wearing? [Moe Jackson]
270 Responses to "John Travolta sued for sexual battery by second masseur, this time in Georgia"