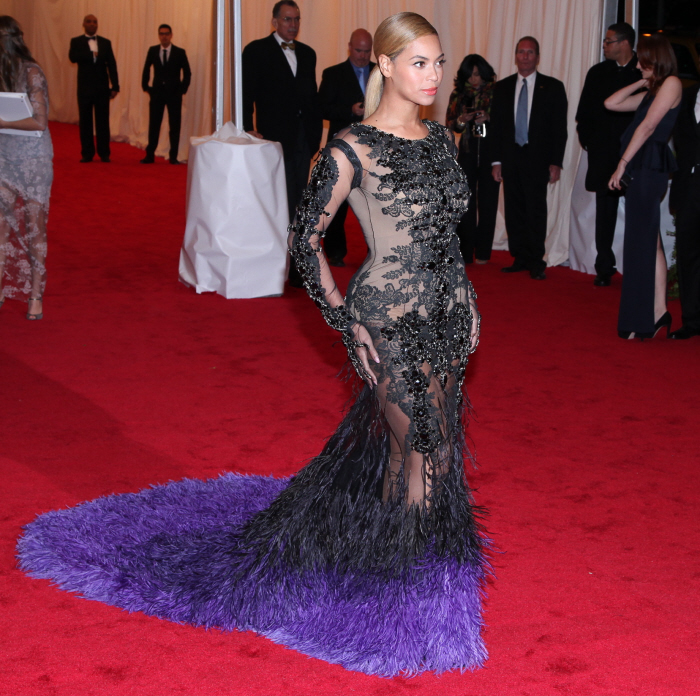 I still can't get over Beyonce's Givenchy gown at the Met Gala. It's been days and I'm still thinking about this hideousness. How did the House of Givenchy allow Beyonce to walk out with this dress? Did they send it to her, all "Girl, this dress will look AMAZING on you"? Or did Beyonce make the call? Was she all "THIS is the dress, y'all, these feathers are going to steal the damn show!" I tend to believe Bey made the call and the Givenchy people were secretly horrified. Although… they designed this crap, not Beyonce. They should be ashamed of themselves. Anyway, while Beyonce was on the Met Gala carpet, she only granted one interview, to Entertainment Tonight. In the piece, Beyonce confirms that she wants more kids (pillows?):
Blue Ivy Carter may not be a "Single Lady" forever. At the Met Gala in New York City Monday, new mom Beyonce Knowles, 30, said she and husband Jay-Z, 42, have talked about expanding their brood. "I definitely want to have more," Knowles told Entertainment Tonight. "I don't know how many. God knows. I don't know yet."

Just don't expect a pregnancy announcement in the near future. "I don't know about soon!" Knowles giggled.

The singer — who is currently rehearsing for a special three-night engagement over Memorial Day Weekend at Revel Beach's Ovation Hall in Atlantic City, New Jersey — added that she has "such a full life. I feel like now I know the reason that I was born."

Knowles said she's "been working really hard" to get her post-baby back. "There are no secrets. [It takes] discipline!"

She's not kidding. The 16-time Grammy Award winner works out five days a week with trainer Marco Borges. "We do cardio and plyometric moves like lunges and jumps on and off a bench," the pro recently told Us Weekly.

Knowles, who is 5-foot-9, avoids processed fare and sticks to whole foods like vegetables and grilled meats. "You don't have to eat only celery sticks," Borges advised. "Be sensible and exercise constantly."
[From Us Weekly]
I giggled when Beyonce said "there are no secrets" to how she got her body back after the baby. Girl, keep trying to convince us. I love that she keeps trying. And don't you love how the stories about her workouts keep changing? She says one thing to People Magazine, her trainer says another thing to Us Weekly, then Beyonce mentions to ET that she hasn't been working out that much… except for "dancing, eight hours, nine hours a day." Hahahaha. Wait, is she serious?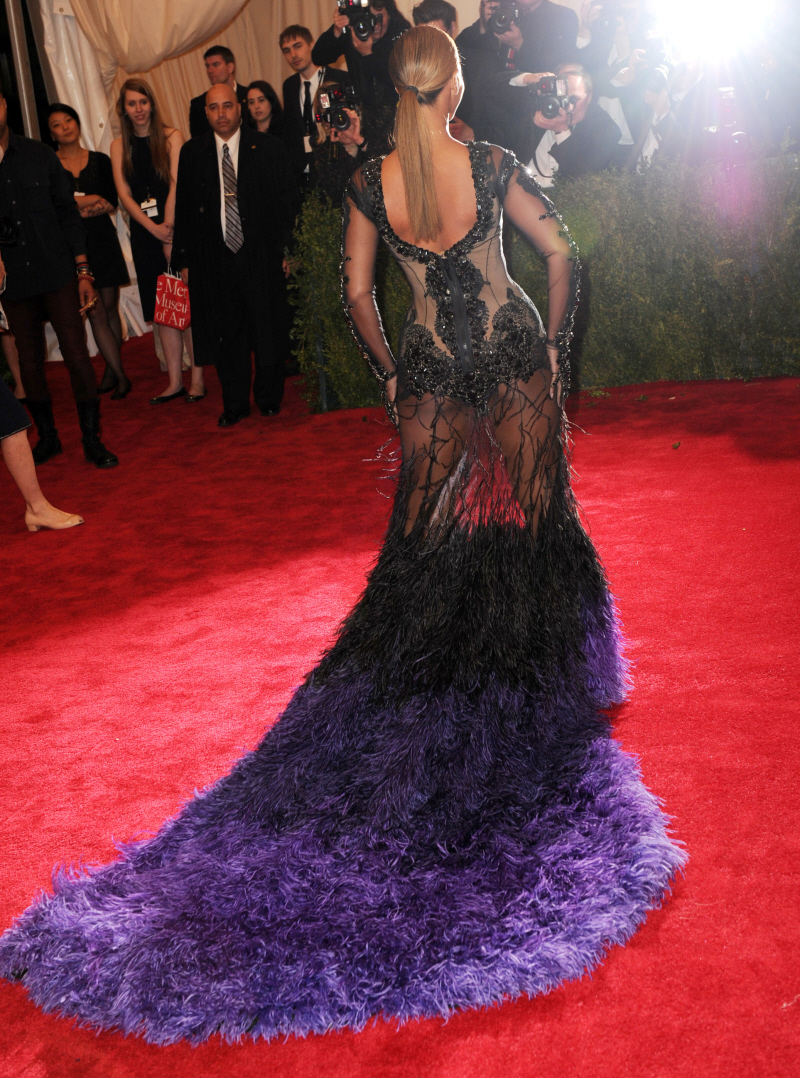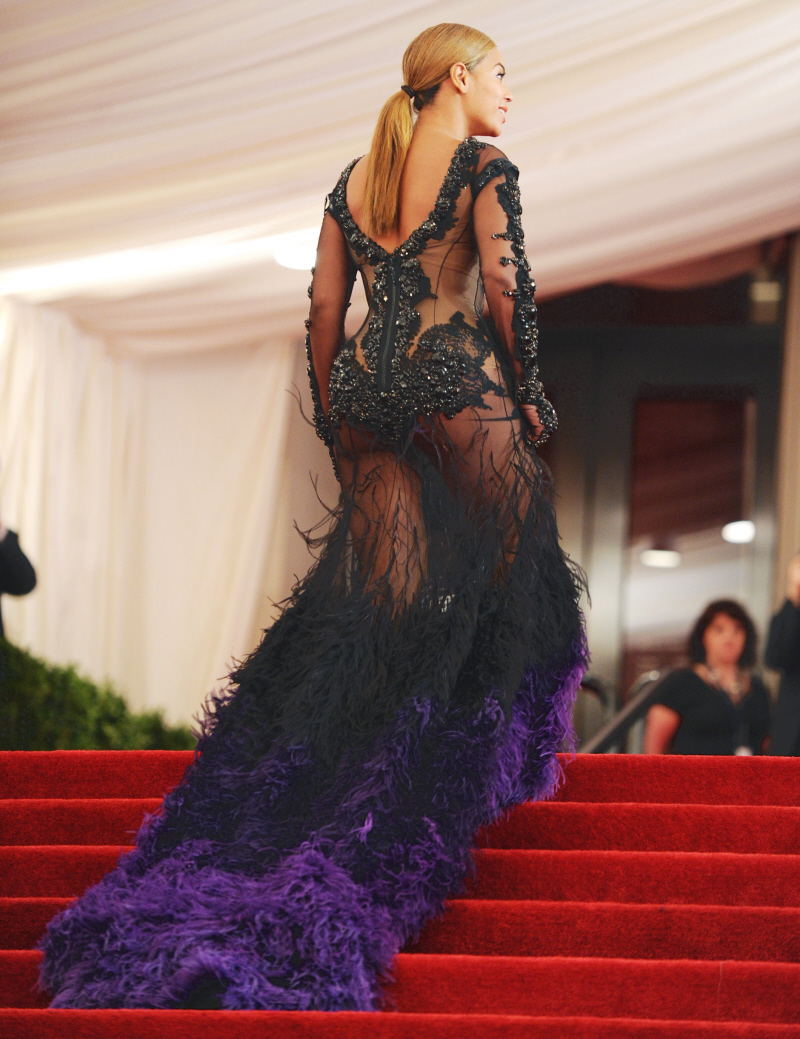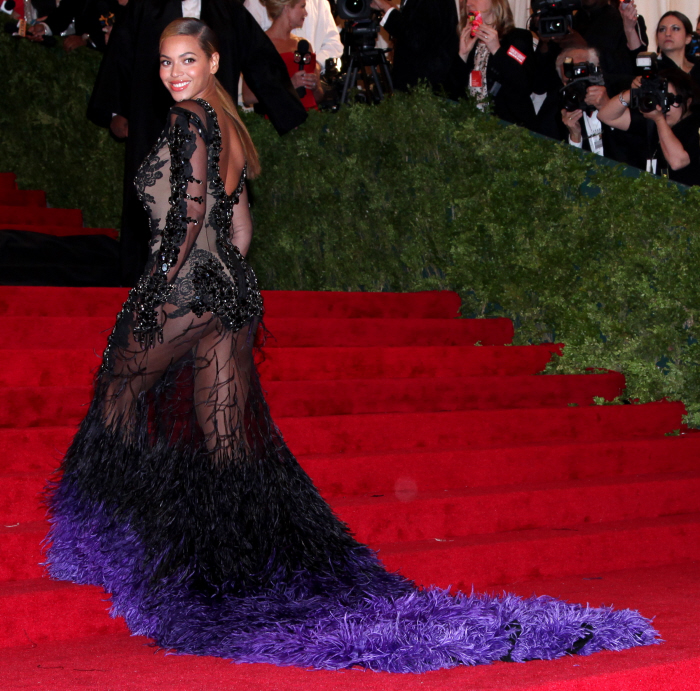 Photos courtesy of WENN, Fame/Flynet.