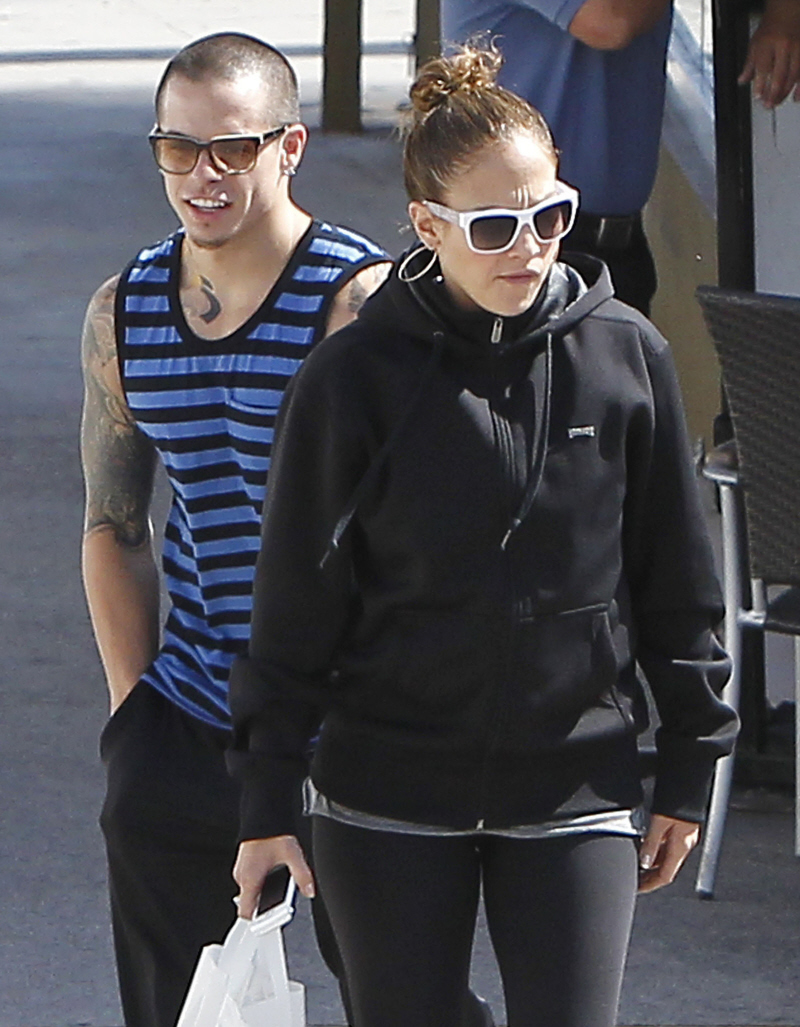 God, there are like twenty-million contradictory Jennifer Lopez-Casper Smart stories in this week's tabloids. I think it's because What To Expect When You're Expecting is coming out (today) and Jennifer has been talking about babies, naturally. So the tabloids have used Jennifer's baby-talk to imply that BABIES are totally on her mind in her relationship with Casper Smart, to disastrous and widely varying results. First, the official version of "Where Casper and J.Lo's relationship is right now" from People Mag:
When it comes to her boyfriend Casper Smart, Jennifer Lopez gets the royal treatment.

"He treats her like a queen," a source tells PEOPLE in this week's issue. "Casper centers everything on Jennifer."

Dating six months, the fast-moving couple – Smart moved into the Hidden Hills, Calif., mansion that Lopez shares with her 4-year-old twins Max and Emme at the start of the year – haven't let their 17-year age gap slow them down. (She's 42; he's 25.) Still, some friends wish that the wedding-loving superstar – who split from singer Marc Anthony last summer – would take things slowly for a change.

A Lopez family source says some members of her inner circle "worry that Casper will take advantage of her. She has fallen so hard."

But the American Idol judge, who recently announced her plans for a summer tour that Smart will help choreograph, seems just fine with her reputation as a commitment-happy kind of woman. At a recent press conference for her upcoming film What to Expect When You're Expecting, she laughingly summed up her view on love: "I'm a bit of a romantic, if you hadn't noticed."
[From People]
In Touch Weekly's sources have similar sentiments – the sources claim "Jennifer gives 110 percent when she's this smitten. She's letting Casper call all the shots and that's starting to upset some of her friends." Those friends? Her tour manager Fabian Herrera, who recently quit because "there was no way Fabian was taking orders from a kid. He thinks it's a bad move on J.Lo's part and doesn't want to be involved." Casper has also convinced Jennifer to get rid of some of her longtime staff members at her CA mansion, but only after he insisted that all of the staff "call him Mr. Smart and demanded that Jennifer's assistant Gilly get him drinks." So Gilly is now working for Benny Medina, Jennifer's manager. Oh, and Jennifer's sister Lynda has concerns about Casper too, but Jennifer "told her to mind her own business." The problem, as always, is that Jennifer seems to be "encouraging" Casper's bad, entitled, bratty behavior. Ugh.
As for babies… well, The Enquirer giveth and The Enquirer taketh away. They claim Jennifer is hell-bent on having more babies and Casper is all, "I'm only 25, yo." (Which is exactly what he sounds like.)
Jennifer Lopez is desperate to have more children before it's too late, but her toyboy lover is telling pals: "I'm too young to have kids!" At nearly 43, J.Lo's biological clock is ticking loudly. And the mom of two's surprising confession about expanding her family during a recent interview caused shock waves in her relationship with 25-year-old Casper Smart.

"Casper's got absolutely NO interest in becoming a father," said an insider. "he freaked out when he read Jen's comments, and it forced a very awkward conversation between them. He had to know if she was serious about it, because it's certainly not part of his agenda for at least another 10 years. Casper told her he's too young to be a dad and needs to focus on his career right now."

Jennifer explained that her quotes were misconstrued – she told Casper that she only said that it would be a "blessing" to have more kids, said the insider.

"Clearly she is trying to ease her young lover into the idea of being a father," continued the insider. "Casper tried to be gentle with her about the subject, but he made it clear that fatherhood isn't even on his radar yet." A source close to the situation says Jennifer was "secretly devastated" by Casper's reaction.

"Jennifer knows she can't wait another 10 years to have more kids. And besides, she's got all the help in the world, so it's not like kids would get in the way of Casper's career."

Now pals are wondering if this issue could signal the end of the couple's romance. "She's no spring chicken," added a pal. She knows she hasn't got much time left if she is going to have another baby."
[From The Enquirer, print edition]
I don't even know where Jennifer's head is these days. Would she really try to have a baby with Casper? My gut says no. My gut says Jennifer isn't all that interested in having any more babies, but she can't say that while promoting a movie about the joys of pregnancies and motherhood. Of course… I could see her adopting, actually. So… that's always a possibility. As for Casper – I can't imagine that he would so anti-baby. Surely he knows that if he and Jennifer have a kid together he's set for life, right? That's the male golddigger's dream too.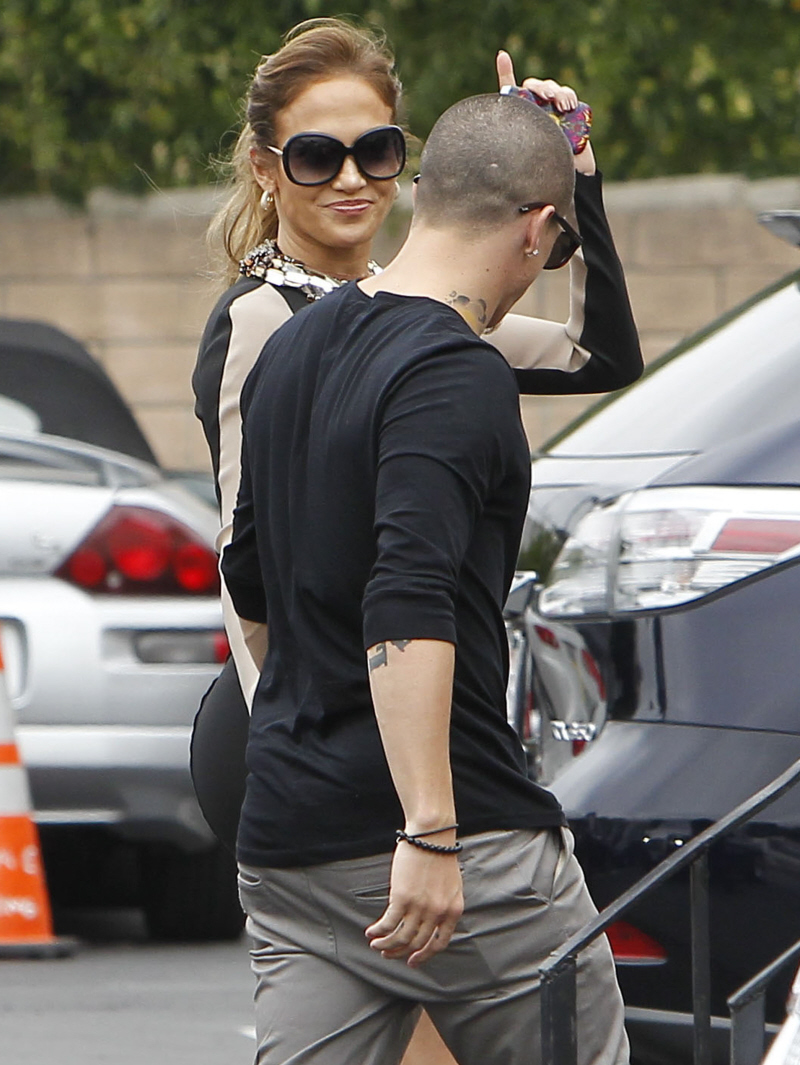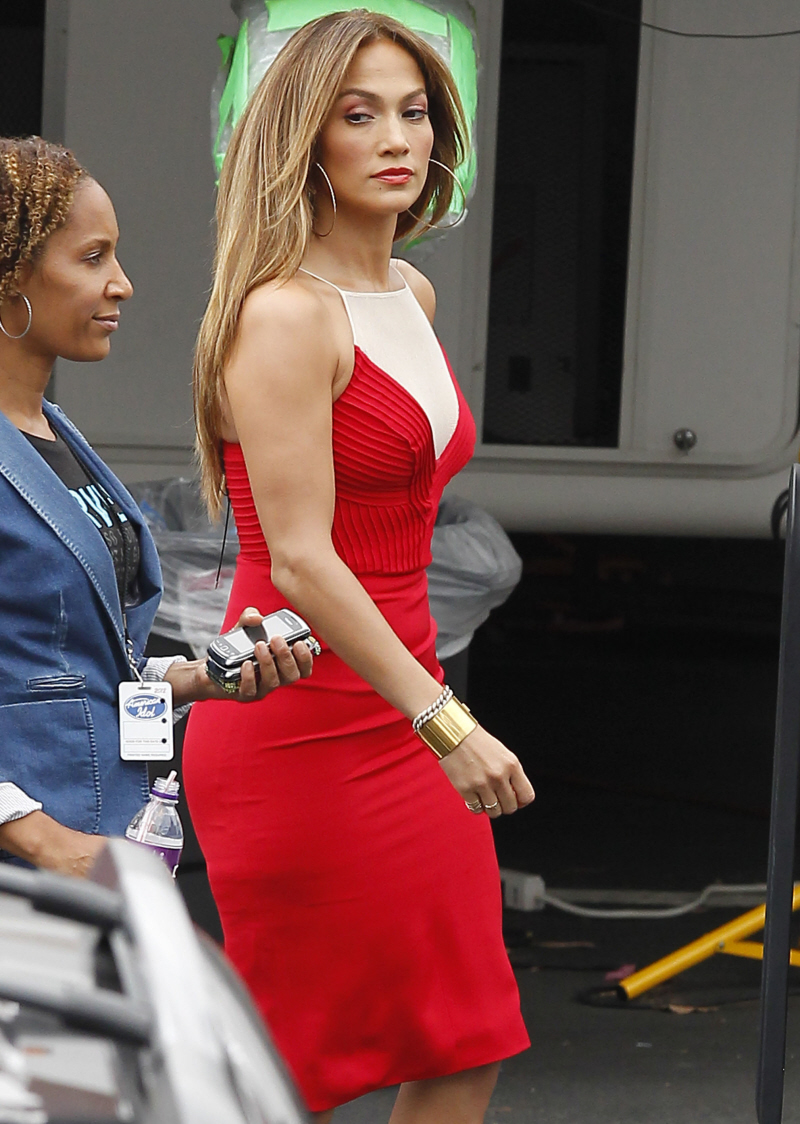 Photos courtesy of Fame/Flynet.