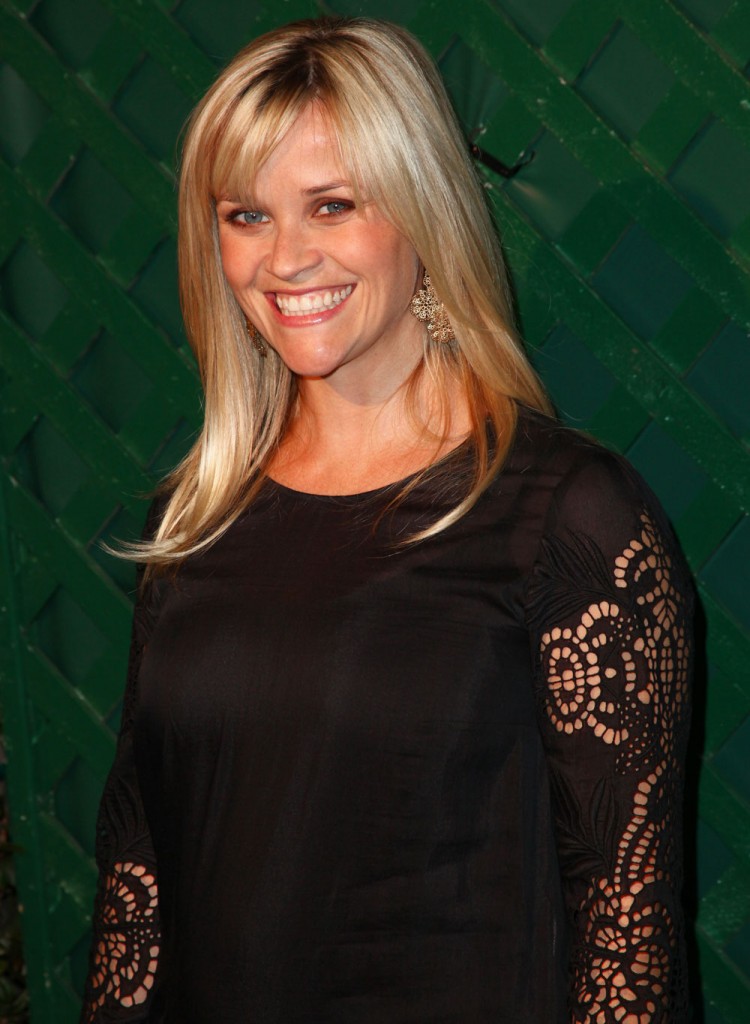 This is a sad and somewhat confusing story about Reese Witherspoon's parents. Apparently Reese Witherspoon's dad, John Witherspoon, has remarried at 70 to a 60 year-old woman, but is not yet legally divorced from his first wife, Reese's mom Mary Elizabeth. Mary Elizabeth and John separated way back in 1996, but they never officially divorced. In January, John remarried a woman named Tricianne Taylor. Now Reese's mom has filed suit against John for bigamy, requesting that his second marriage be annuled. Mary Elizabeth has also obtained a restraining order against Tricianne, barring her from using the Witherspoon name. Mary Elizabeth claims that John is suffering from dementia and was not even aware of who Tricianne was when she confronted him about it. What's more is that Tricianne is allegedly taking advantage of John monetarily, and is trying to use the Witherspoon name to obtain loans. Here's more, from The Daily News:
As Reese Witherspoon awaits the birth of her third child, the actress' parents are at odds over allegations of bigamy.

The Oscar-winning star's mother, Mary Elizabeth (Betty) Witherspoon, filed a petition in Tennessee Tuesday against her husband, John Witherspoon, to have his recent marriage annulled, according to The Associated Press.

Betty accuses John of bigamy, saying he can't be married to a woman named Tricianne Taylor because he is still married to her. John, 70, and Taylor, 60, appeared in a wedding announcement in The Tennessean last month, which said the pair tied the knot on Jan. 14 and plan to have a summer reception in Nashville.

Betty, a 63-year-old nurse at Vanderbilt University hospital, says she is still in love with her husband of 42 years and does not want a divorce. The couple has been separated since 1996, but remains married.

She describes her husband as troubled, having long battled issues with alcohol, infidelity, hoarding and overspending, and believes he is suffering from early onset dementia. According to court documents, Betty thinks John's new wife may be taking advantage of his mental condition.

"When I confronted my husband, he said he didn't know who Tricianne Taylor was and that he did not remember getting married," she said in an affidavit.

The filing alleges Taylor has tried to take out loans as Mrs. John Witherspoon, lives in his condo, has had him sign a new will and drives a vehicle without permission from a family corporation run by Reese Witherspoon, 36.

She also says John tried to bring Taylor to their daughter's March wedding to talent agent Jim Toth in California, but the woman was refused entry because she was not on the guest list.
[From The NY Daily News]
I can't imagine the pain of having a parent with dementia. A friend of mine is going through that with her dad. It's hard for her to talk about but it sounds devastating. It must be even worse to know that someone is taking advantage of your loved one. Good for Reese's mom for trying to do something about it, if this is all happening like she claims. Reese also must know about it, given that her dad showed up at her damn wedding with his new wife and was turned away.
This isn't the first story we've heard about problems with Reese Witherspoon's family. Her older brother, John, was arrested in 2002 for sexually assaulting a neighbor. John received two years probation for that incident. Reese later gave him a job working as her assistant on the set of a movie in 2006.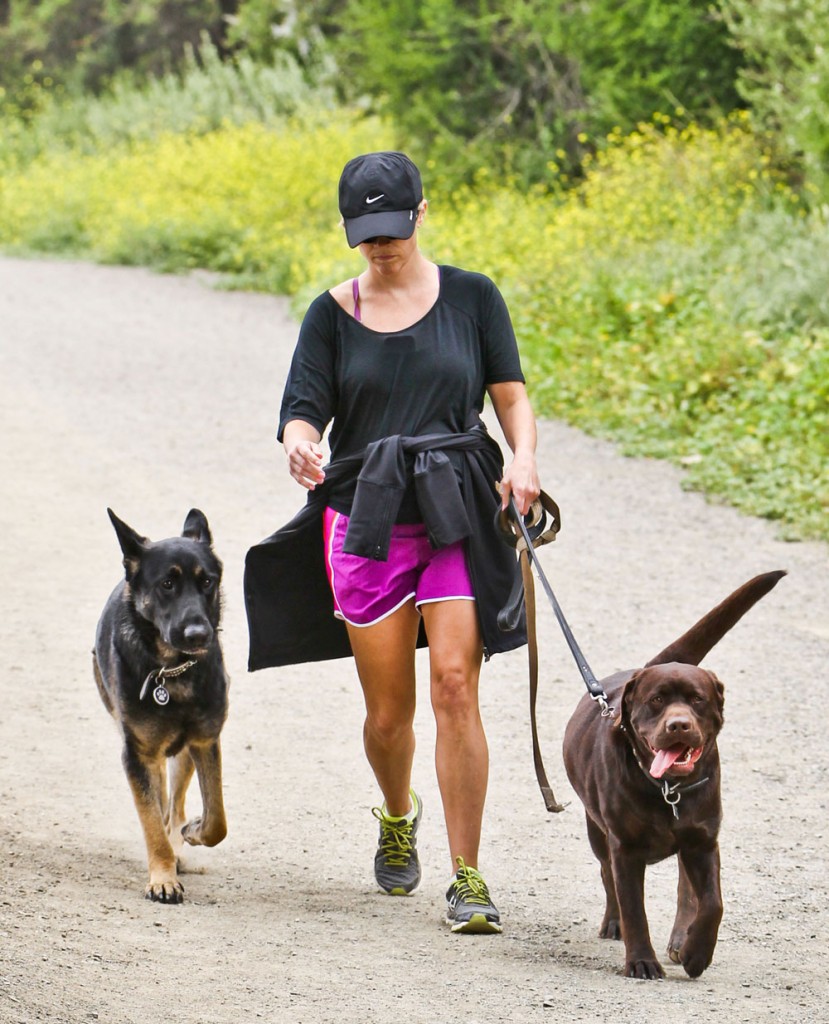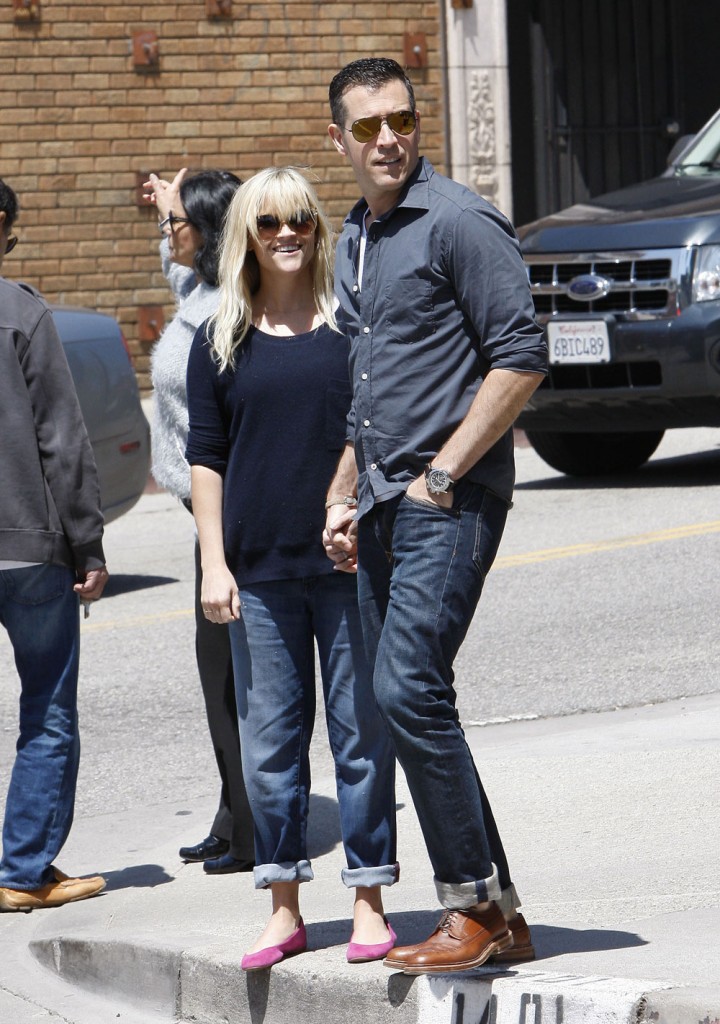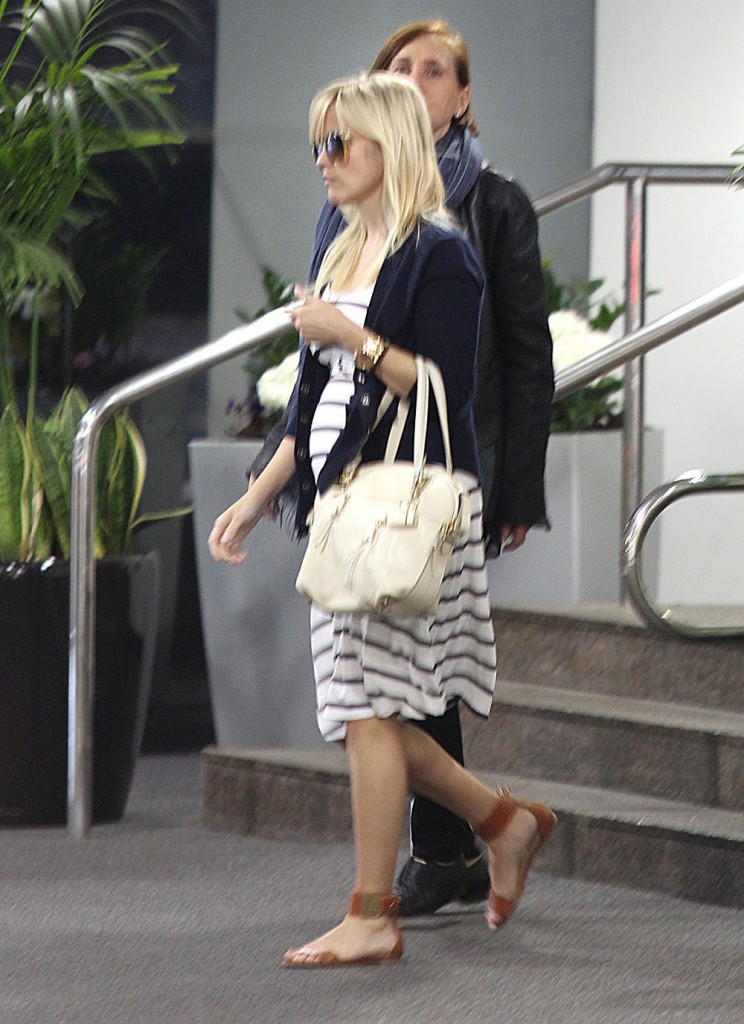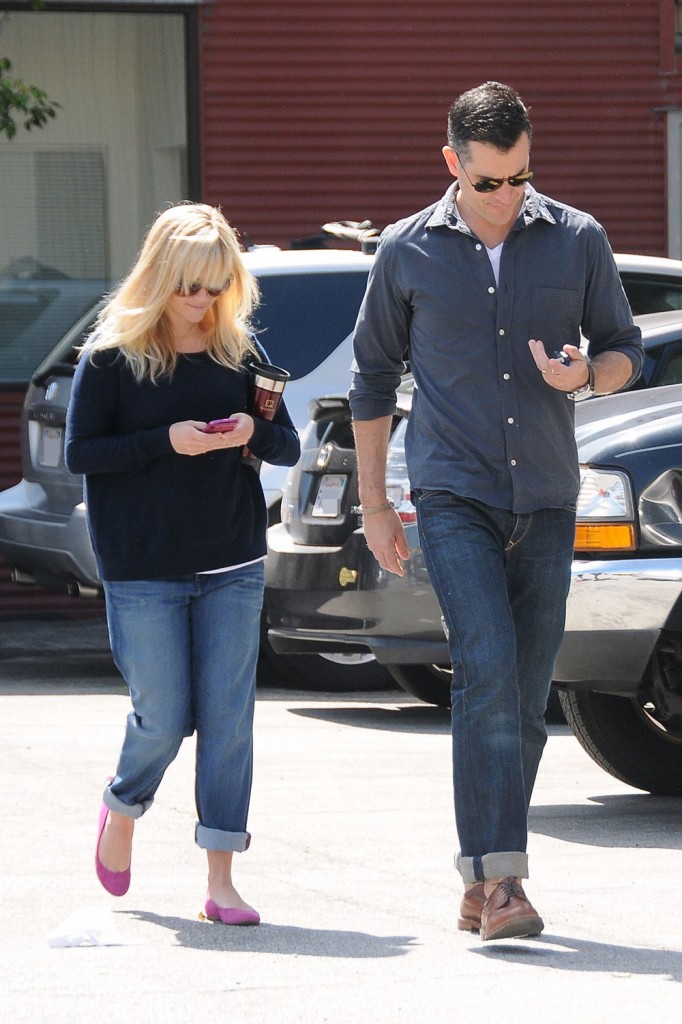 Reese is shown walking her dogs on 5-4-12 and out running errands earlier that day. Credit: FameFlynet. She's also shown out with her husband, Jim Toth, outside church on 4-15-12. Credit: WENN.com. She's shown at an event for Paul McCartney on 4-13-12. Credit: B.Dowling/WENN.com