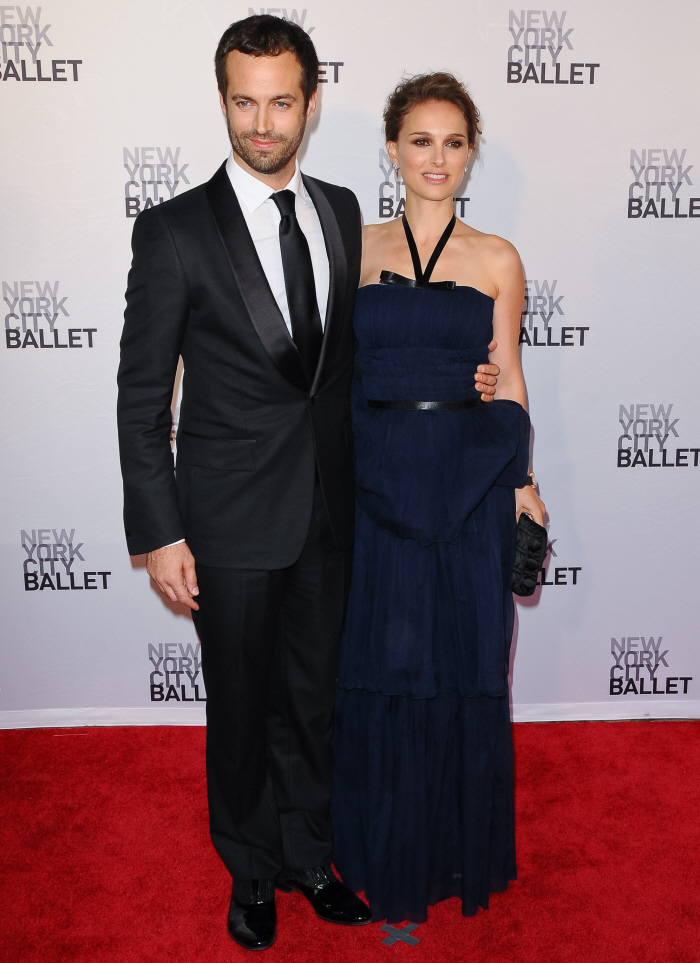 Natalie Portman and Benjamin Millepied attended the New York City Ballet Spring Gala last night. I think they were probably the "headliners" of the event. Benjamin and Natalie have walked red carpets together before this – there were some photos of them together during the 2011 awards season, and Natalie was happy to pose with Ben at the Oscars this year too. But! This is the first time where I feel like they're really into it, like, "Look at us, we're a couple! This is for real." Maybe it's because the event is for ballet, and Benjamin is very engaged with that? Whatever, they look cute together. I'm just noticing how tiny Benjamin is though – Natalie is super-petite, and Benjamin is barely taller than her.
Natalie's dress is Christian Dior, by the way. I think Dior was one of the sponsors of this "A La Francaise" spring gala event. Thoughts on her dress? It's a pretty color. I'm not a huge fan of the tiered skirt, though. I like that her hair is slightly messy but it's still a pulled-together "look".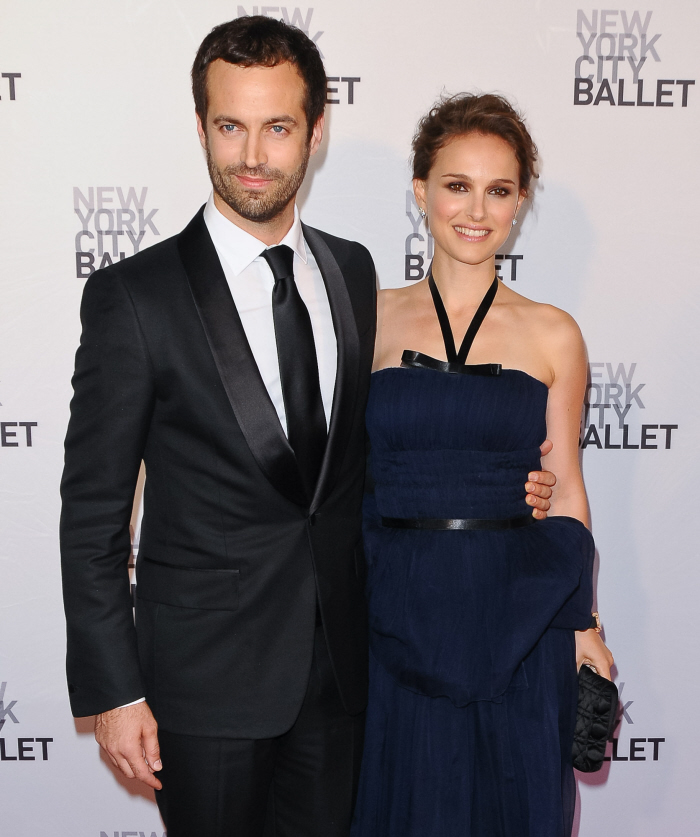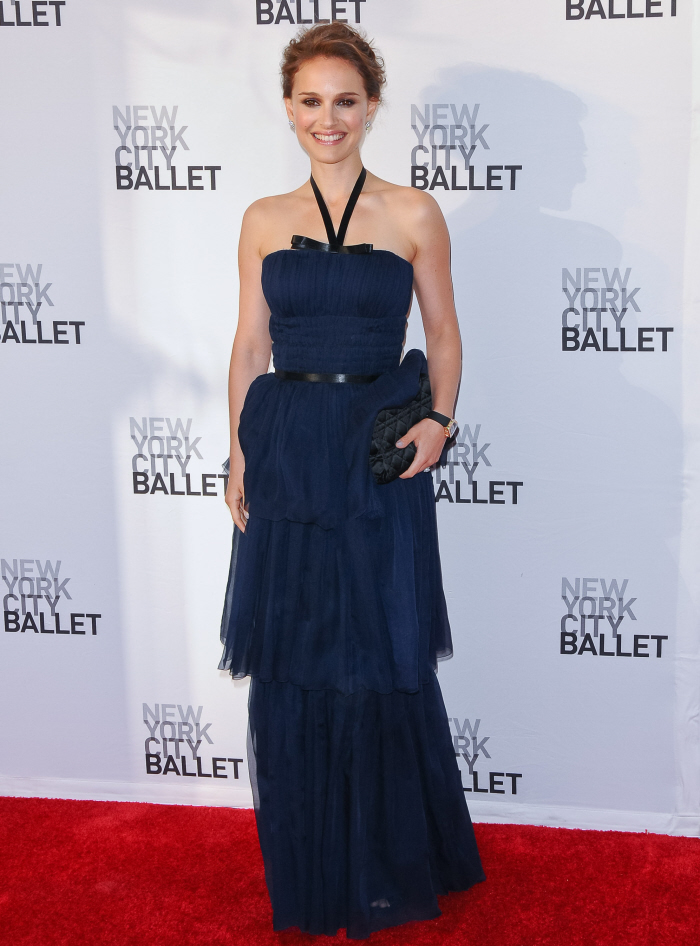 And here are some photos of Drew Barrymore and her baby-daddy at the event too. Yes, this guy TOTALLY looks like Jessica Simpson's baby-daddy. I don't think this guy has much of a career either, but the difference is that this guy comes from family money. And now Drew is trying to be all "lady of the manor" about it. Sure. I wish her well. Of all of the maternity gowns, though, she chose this?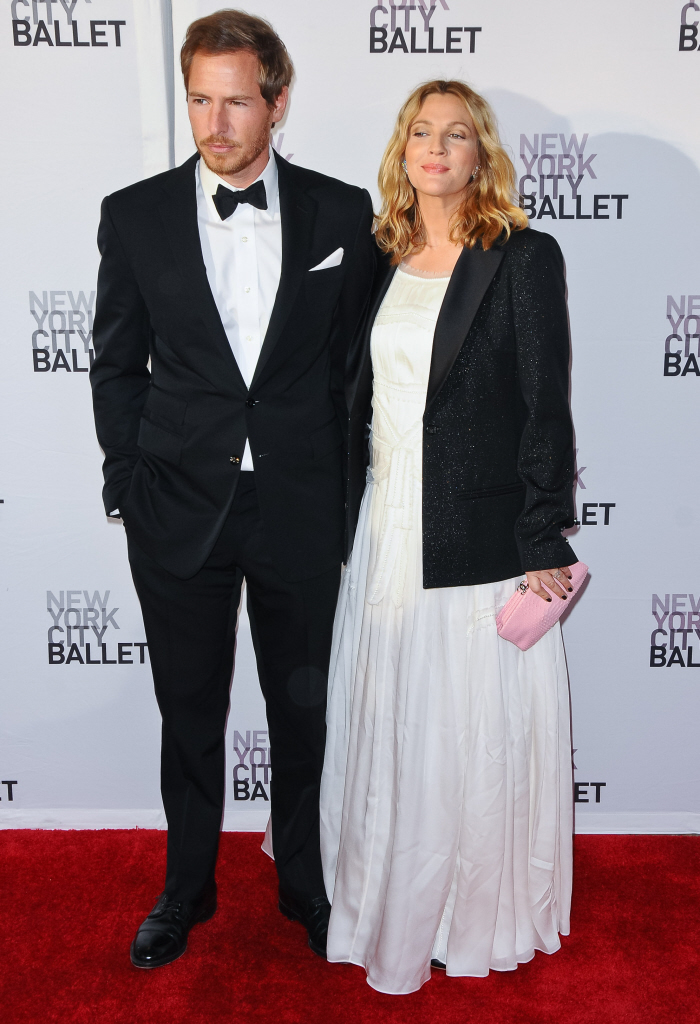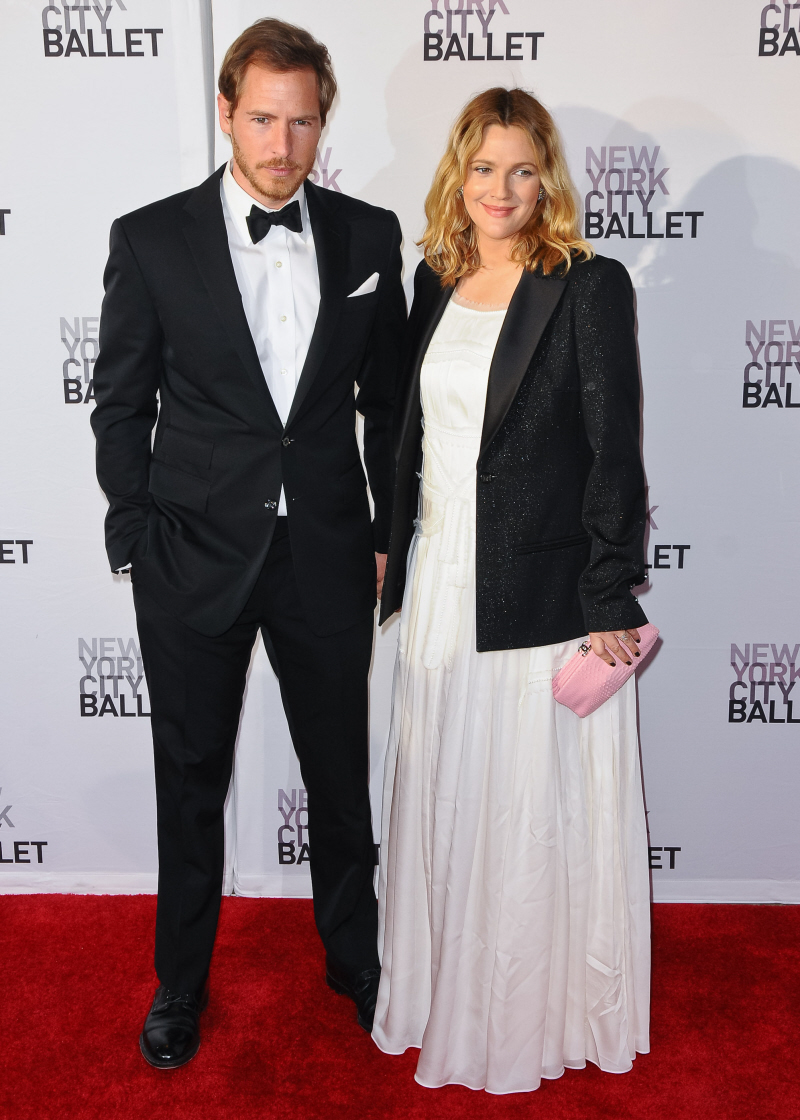 Photos courtesy of WENN.