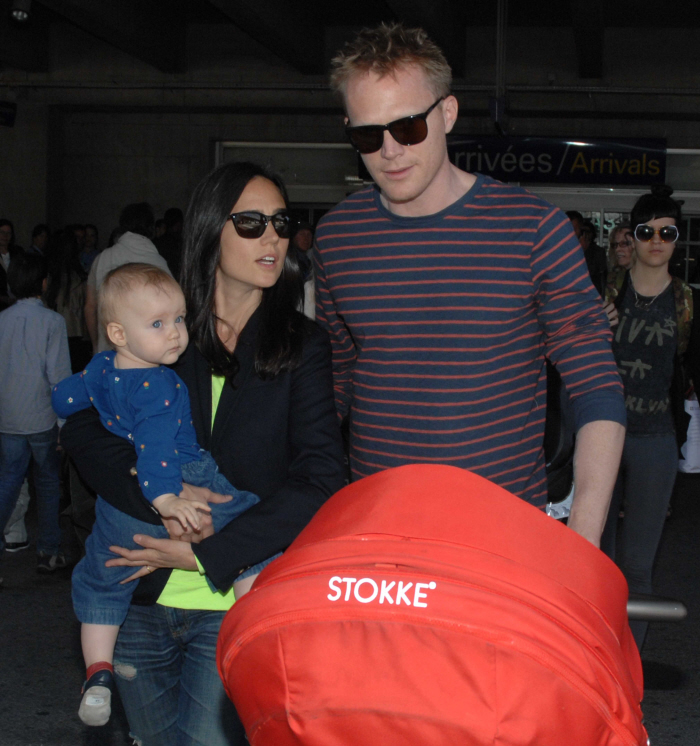 Here are some new photos of Jennifer Connelly and Paul Bettany arriving in Nice, France, probably for the Cannes Film Festival. Yes, that's their youngest child, daughter Agnes, in Jennifer's arms. How cute is 11-month-old baby Agnes? I love that the baby got Paul's coloring. Not that Jennifer has bad coloring at all – I love her dark hair and light eyes. But I just think it's cute that both of Paul and Jennifer's kids – Agnes and Stellan look more like him. They make beautiful babies. *sigh*
Over the past week, I've been seeing stories about Jennifer, but I never really stopped to see what she's promoting. It's a movie called Virginia, and I think it's probably going to screen at the Cannes Film Festival. The film screened in NYC a few days ago too, and Page Six spoke to Paul about his wife's role – as a blonde! Paul said, "I thought it was remarkable… Somehow I thought it really suited her. I've never seen her as a blonde." But when Paul was asked if he would like Jennifer to keep the look, he just said: "I married a brunette." Aw… he loves her dark hair. Sexy.
Jennifer was also on Anderson Cooper's daytime show recently, and she spoke about her family:
Age may just be a number, but for Jennifer Connelly it's been the secret to her family's success.

"I've got a massive family now. It's really unbelievable. They are all such extraordinary kids and they're great together," the actress, 41, tells Anderson in an interview airing Tuesday.

"They never fight, they look after each other. They are loving."

Connelly, who is mom to sons Kai, 14, and Stellan, 8, and daughter Agnes Lark, 11 months, attributes the brood's bliss to her and husband Paul Bettany's ability to spread the love.

"I am just blessed they are such great, really wonderful kids," she raves. "Maybe it has something to do with the huge age gap between them, there is no competition and they all have so much attention and focus."

However, despite the synchronization among the siblings, Connelly admits she won't be expanding their family any further.

"I think we should call it quits," she says. "It's like trying to move an army getting out of the house and we go everywhere together, so it's a lot of bodies to move."
I've heard Jennifer talk about motherhood and her family before, and it really seems like she and Paul are really… what's the word? Like, they're organized and focused on their family, and you can tell that their marriage and their children are always their first priorities. Paul has backed out of several films and projects over the past few years because he wanted to spend more time with his family, and Jennifer is really into the whole "Earth mother" thing. I really do love this family.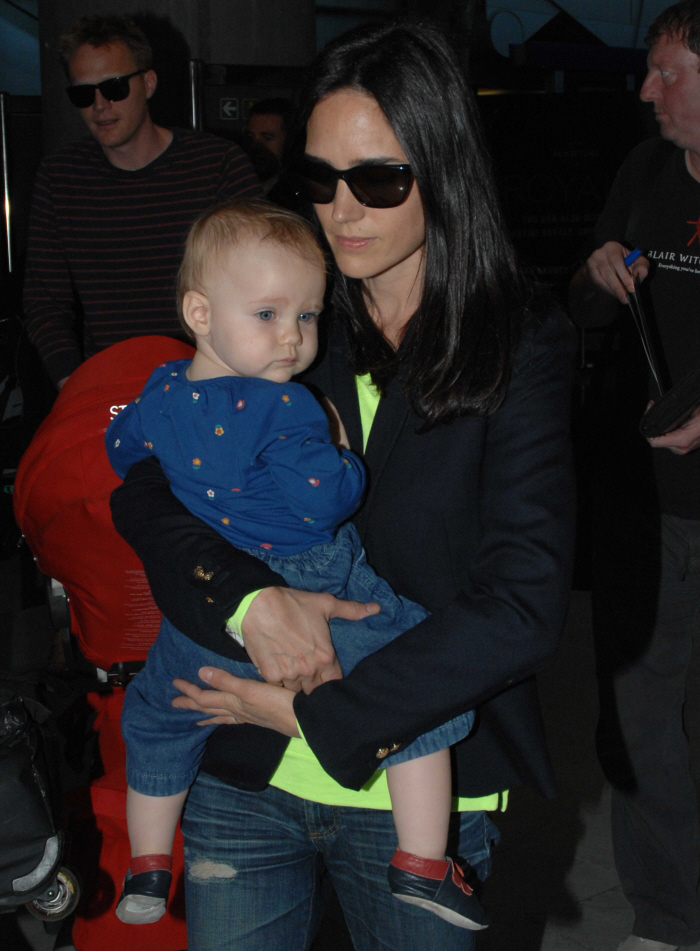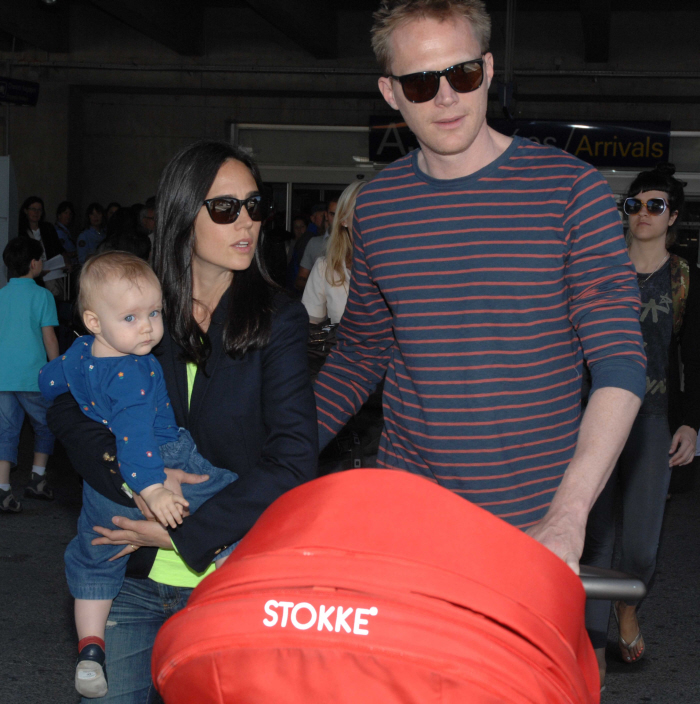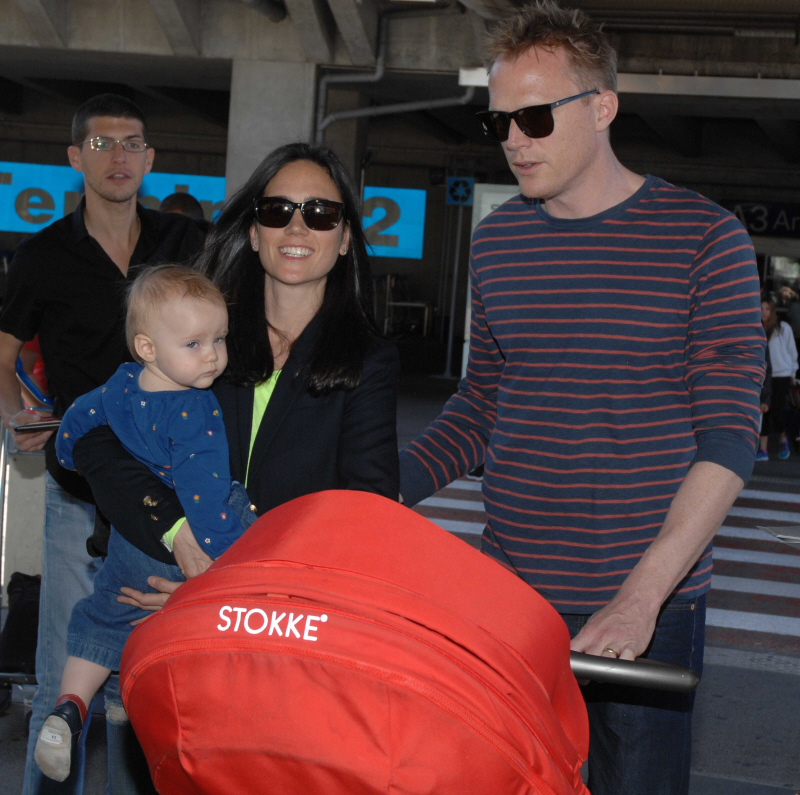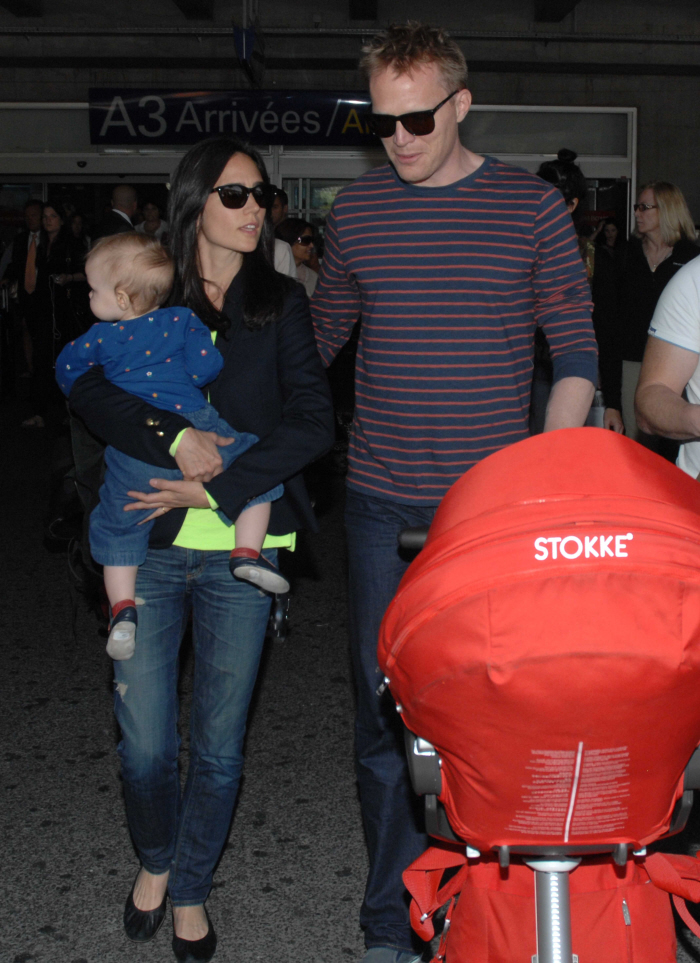 Photos courtesy of WENN.