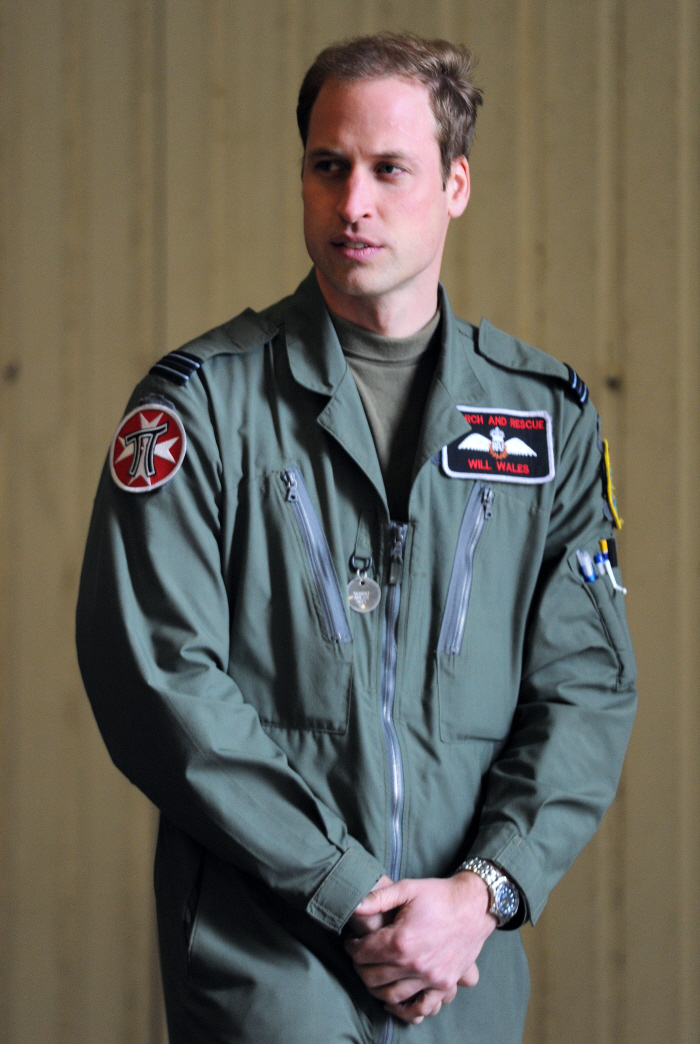 We keep getting requests to cover this story, and at this point, I'm kind of kicking myself for missing it over the past few weeks. I get enchanted by Duchess Kate's sausage curls and I can't concentrate on what's going on with Prince William – that's my excuse. So, you remember how William and Kate are completely normal and boring and of course they don't go on vacation every month and of course they're not "full-time royals" because William has a real job and Kate… well, Kate is William's wife! Someone has to order around the staff. Which they still deny they have. Yes, William works as a search-and-rescue pilot for the RAF. Allegedly, William and Kate live practically full-time in Wales (although they seem to be in London at the drop of a hat), where William will be stationed until 2013. Two weeks ago, some grumbling started – the RAF's chain of command issued William an ultimatum: William has a year to decide whether to continue to work for the RAF.
Prince William is considering his future with the RAF after being told he has until the end of the year to decide whether he wants to continue flying. The Duke of Cambridge, a fully qualified search-and-rescue pilot with the RAF, must decide whether he wants to continue his flying career, transfer to another branch of the military or quit the Forces altogether and take on a life of Royal duties. The deadline has been imposed by the RAF's chain of command.

An aide to William yesterday confirmed he has until the end of 2012 to make the decision. The spokesman said: 'The Duke has to make a decision during this year (by the end of 2012) and he has not yet made a decision. Whatever decision he takes, he will take jointly with his wife as you would expect.'

His decision will also take into account how much public work he and Kate are expected to take on over the next few years – so he will also consult his father and grandmother. William has been told he can continue his career at RAF Valley, or relocate to another RAF base for a second three-year tour of duty. He could also extend his current tour of duty for a short period or take another posting within the Armed Forces, something he is said to be seriously considering. The final option is for him to quit the Forces and focus full-time on the work of his charitable foundation and Royal duties.

'William is thinking deep and hard about his future,' adds the source. 'He loves the service, but there are other things to take into account. He and Catherine have a future and a family to plan and he will be expected to take on more official engagements.'
There were some reports that the military command were not happy with how much "time off" William got to attend to his royal duties, or to go on his endless vacations. While I respect William's choice to serve in the military, it often feels like he is getting special treatment from his superiors, and it often feels like this whole RAF search-and-rescue training was a gigantic waste of taxpayer money. William was never going to do this full-time, for the rest of his life. It was always going to be a temporary gig.
Anyway, Us Weekly got some quotes from William's spokesman too. The spokesman says, "[Prince William] will have to make a decision in due course about his future career. His options include taking another tour of duty with the RAF Search and Rescue Force; applying for a new positions within the Armed Forces; or ending his military role and taking on full-time Royal duties. His current tour with the Search and Rescue Force is due to end mid-next year, so he will need to make a decision with his chain of command in the military, and, of course, his family by then."
With the Queen cutting back on her appearances (she's 86!), I do think William and Kate are going to be encouraged to be more active in royal life and actually just come and out and be full-time royals.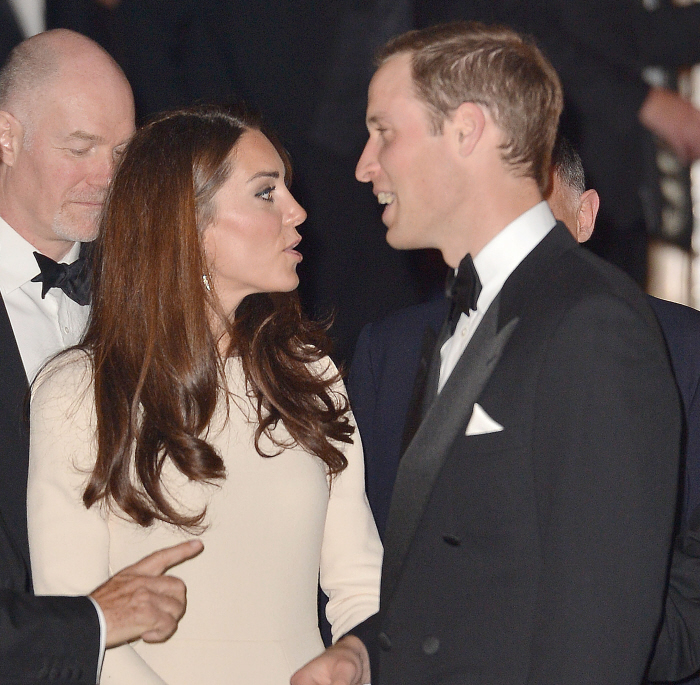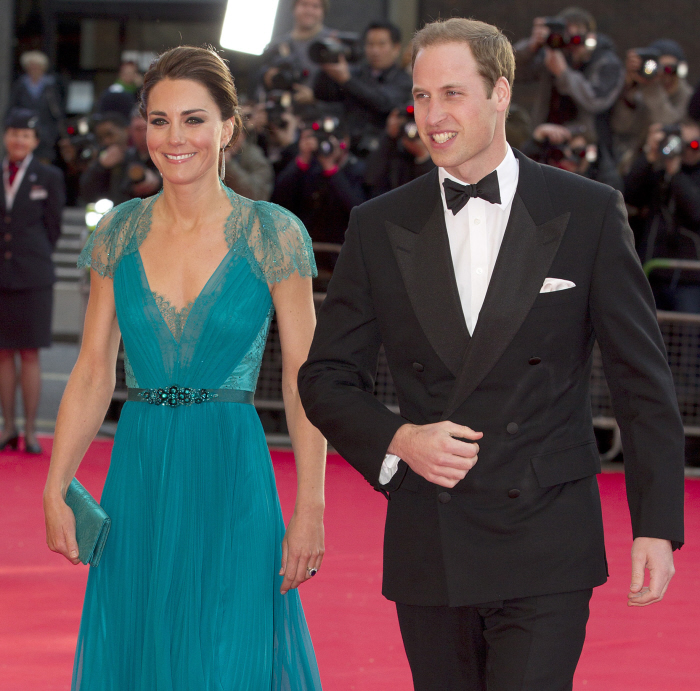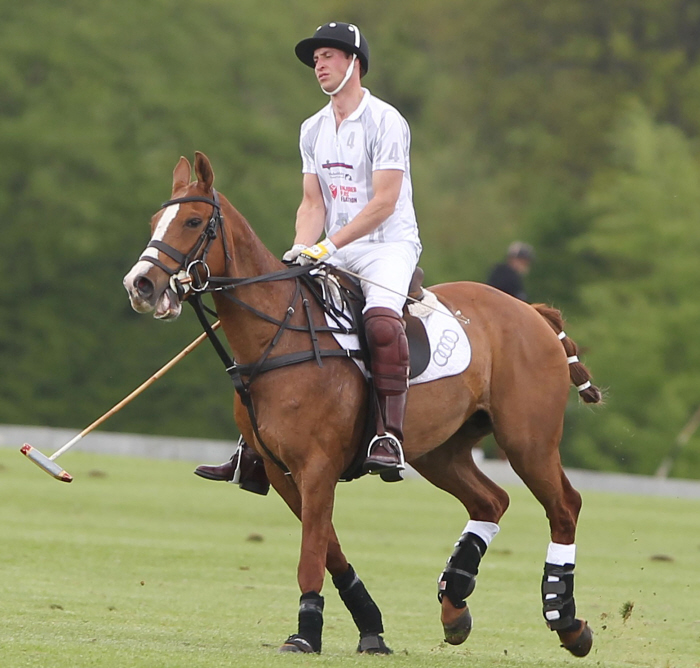 Photos courtesy of WENN.