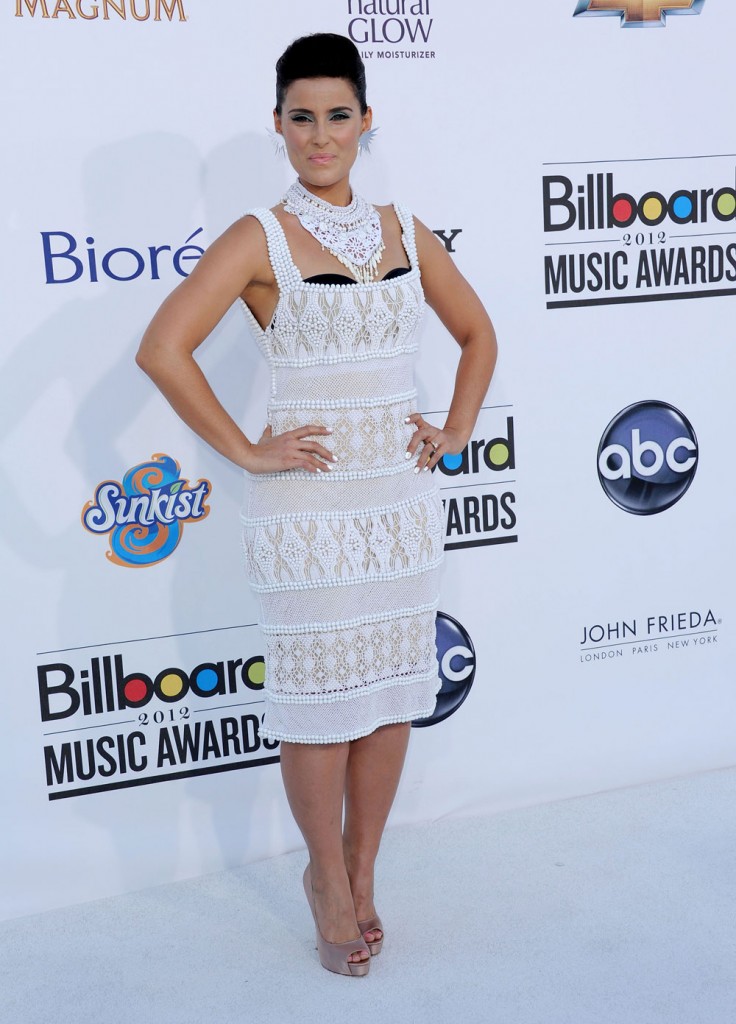 Here's a look at some of the fashion at last night's Billboard Awards, with varying degrees of fug. The clear worst of this lot, in my estimation, is Nelly Furtado. We don't cover Nelly that often, but I remember seeing her in a lot of ugly dresses. Once in a while she gets it right.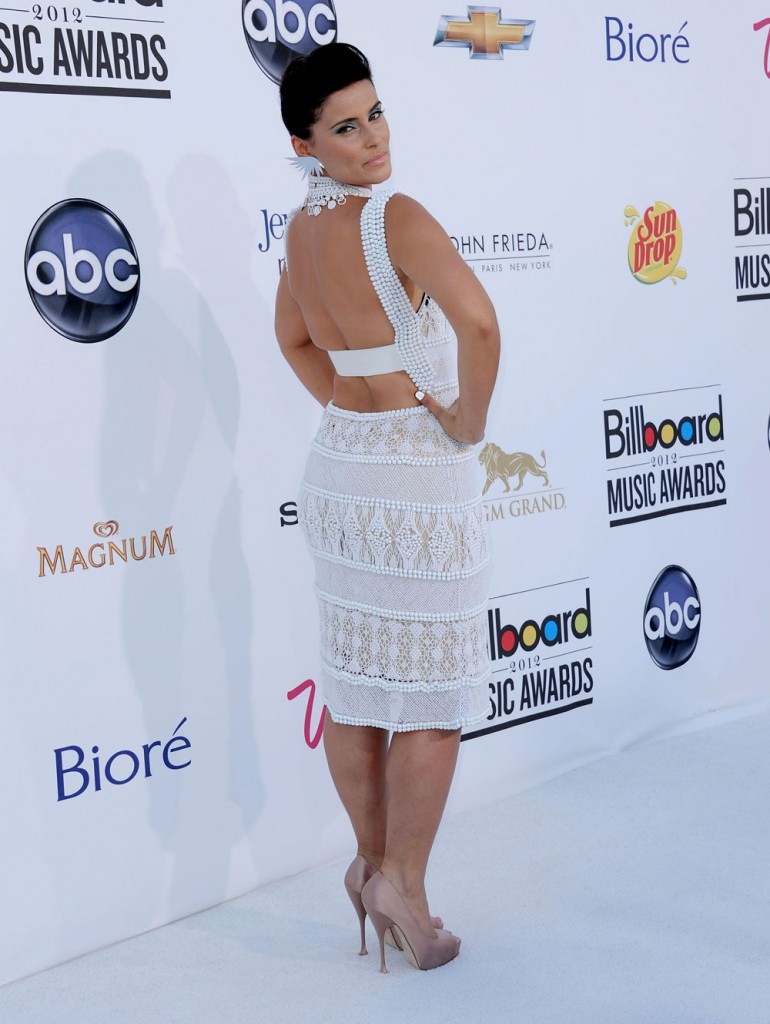 Nelly was in Alberta Ferretti. Red Carpet Fashion Awards has a photo of this dress on the catwalk, and it actually can look pretty with simple, understated styling and minimal accessories. There's so much going on with the dress in terms of lace panels and beading that it needs to stand on its own. Nelly is ruining it with that stacked necklace, nude pumps, giant sunburst earrings, and a black bra peeping out the top. Poor Nellie.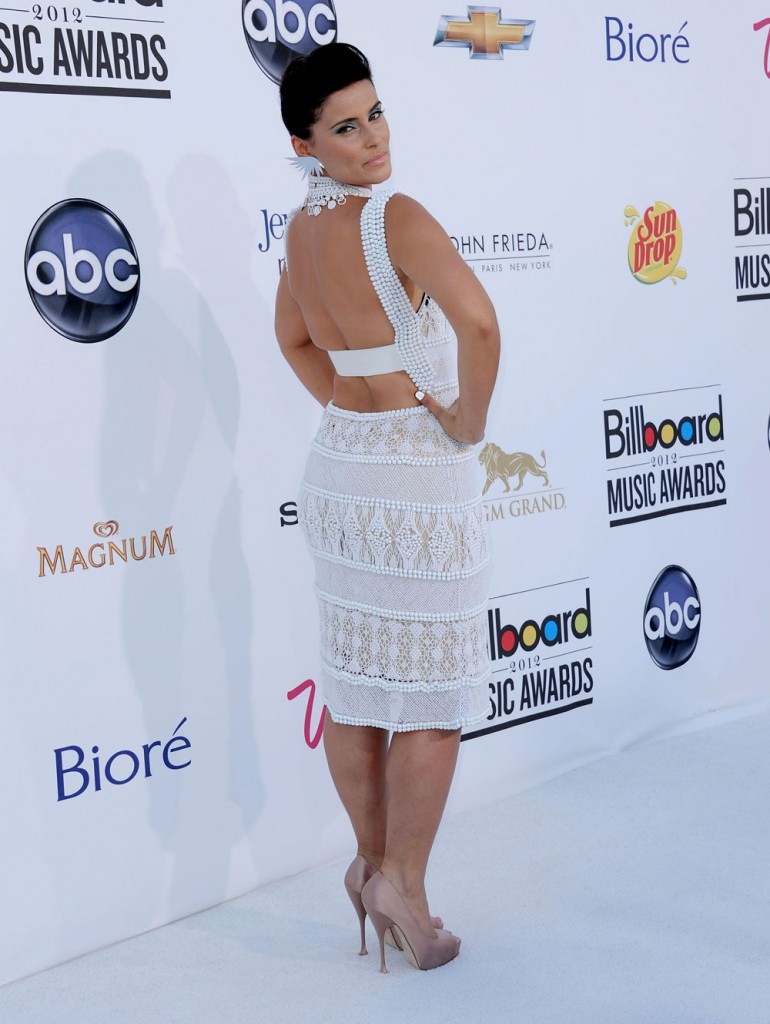 Jordin Sparks also went with a lace look last night in nude Diane von Furstenberg. She's lost weight and her figure is incredible, but I feel that this dress is a little too tight and short. I would be worried about sitting down in that thing. It's sexy though and I thought it was Dolce & Gabbana at first. I love her elegant strappy black heels with the little white circle around her toe. Jordin was with her boyfriend, singer Jason Derulo. They're a cute couple!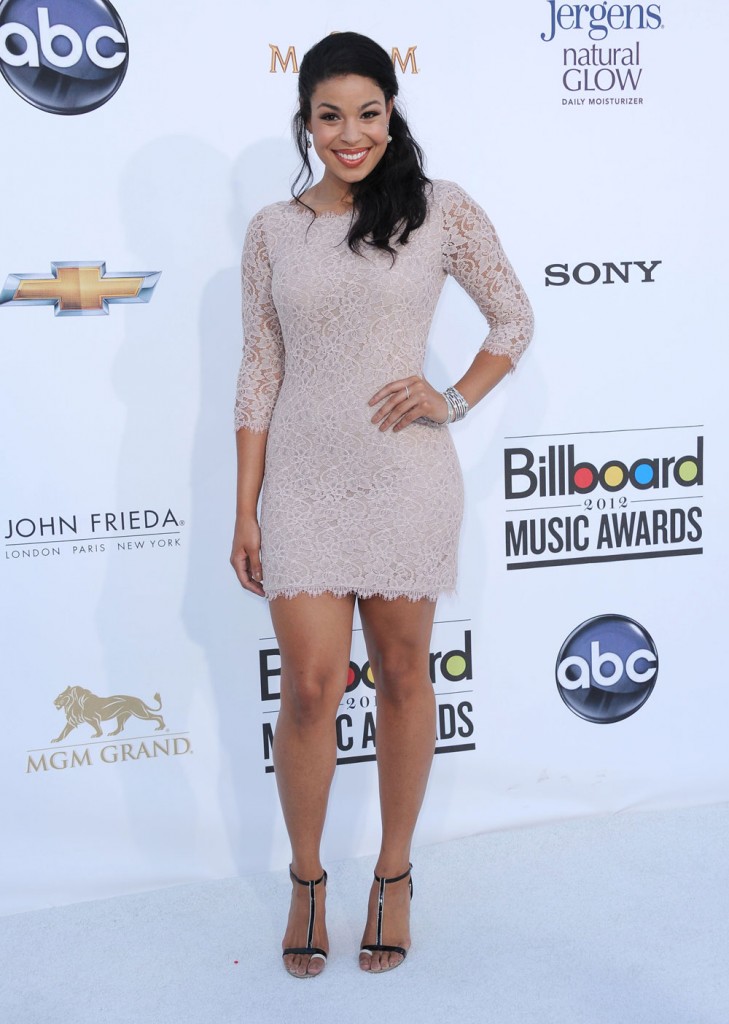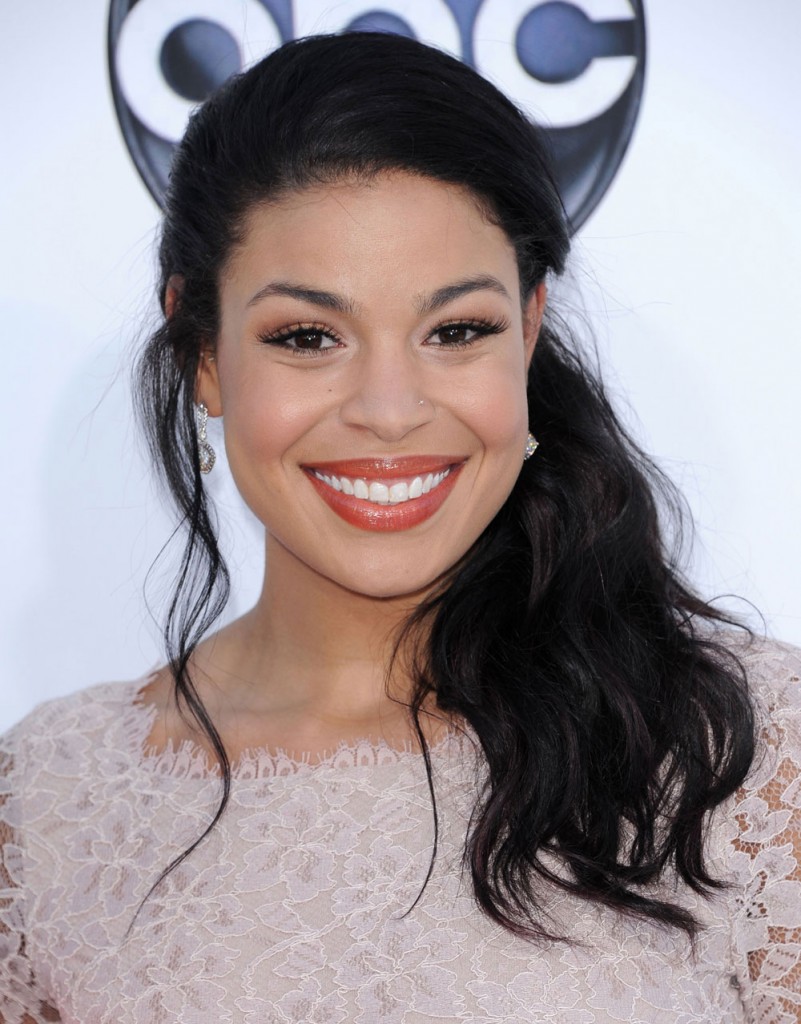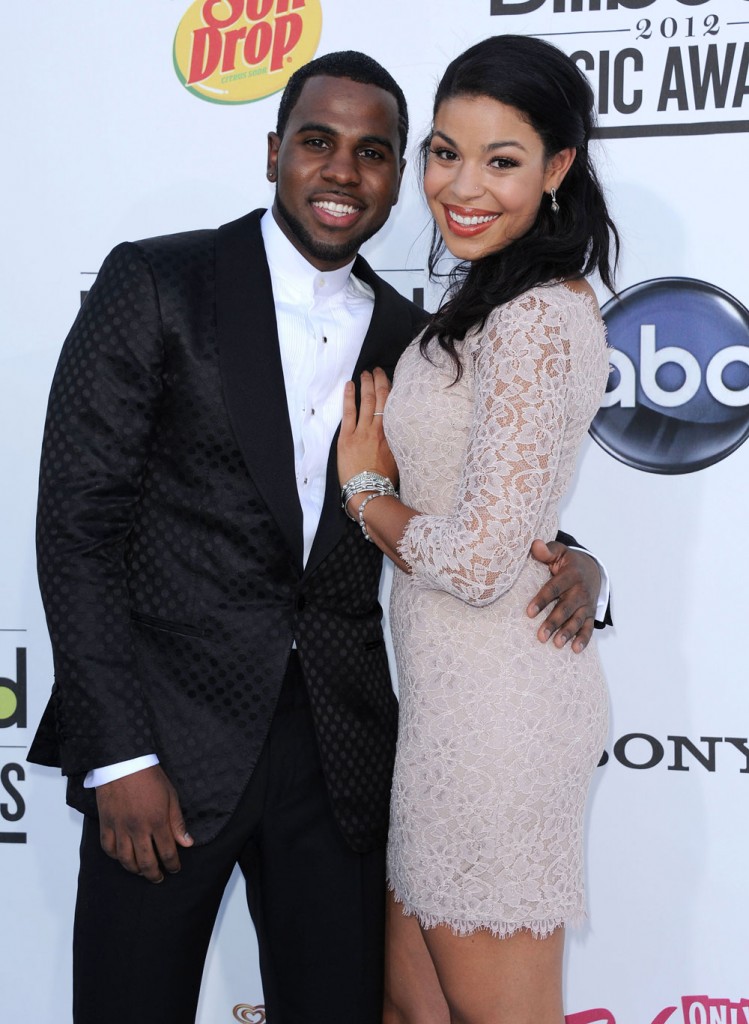 Julie Bowen was in a Doo.ir flapper sack with a sequin stripe down the front. The dress makes this tiny, superfit woman look pregnant. Fashion Patrol has a photo of this same gown on a little model, and it has the same effect on a woman with a prepubescent figure. I know when I'm shopping online that I must absolutely avoid any outfit that doesn't flatter women smaller than I am. Bowen should have judged this dress by how it falls on the body, not how cool it is. I have to admit that it's a cool looking dress just on its own. I could see how it would look great on a hanger. I'll say something nice: her hair and makeup look perfect to me. Bowen and her "Modern Family" co-star Ty Burrell hosted the show.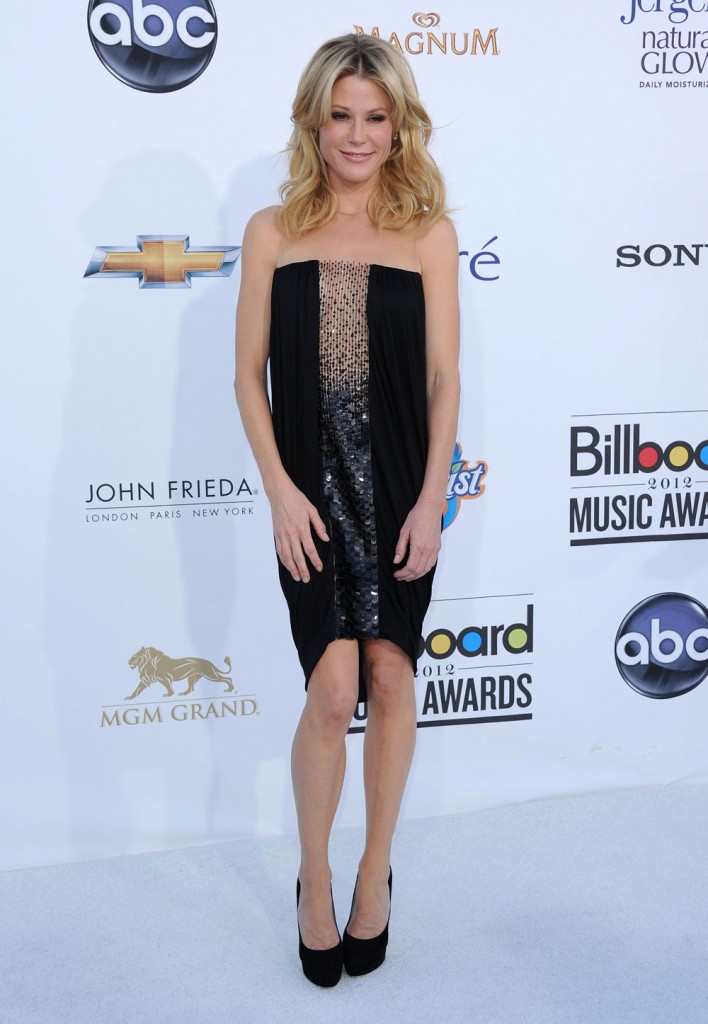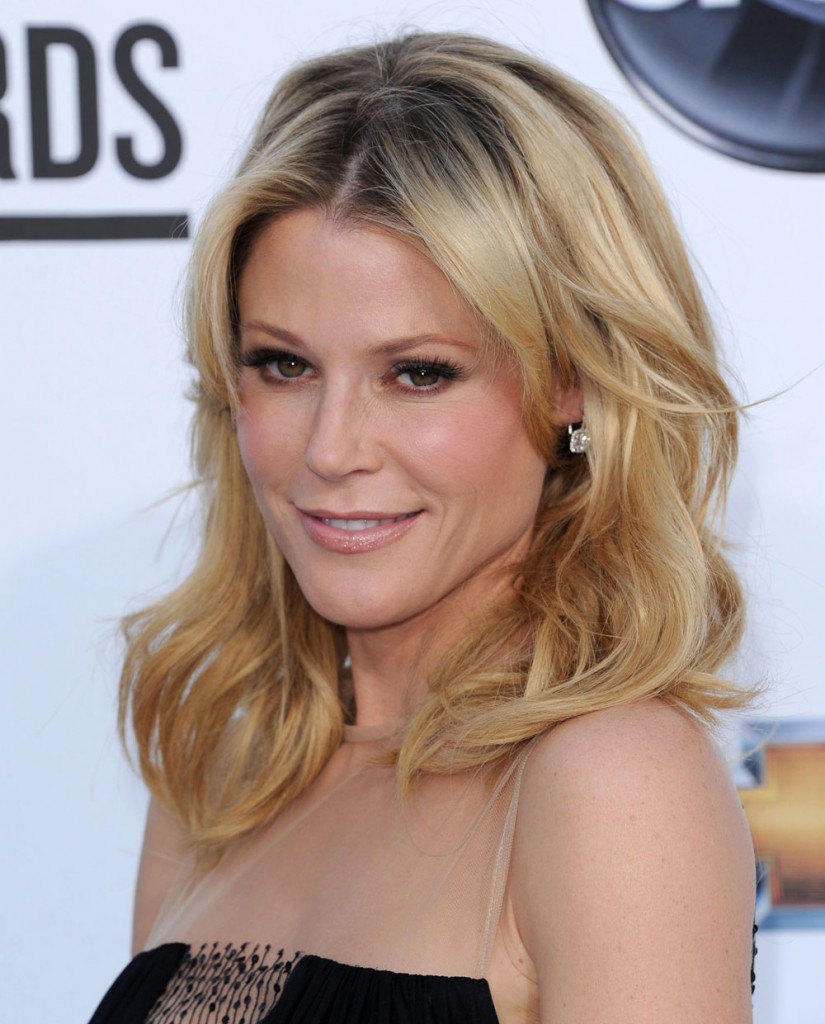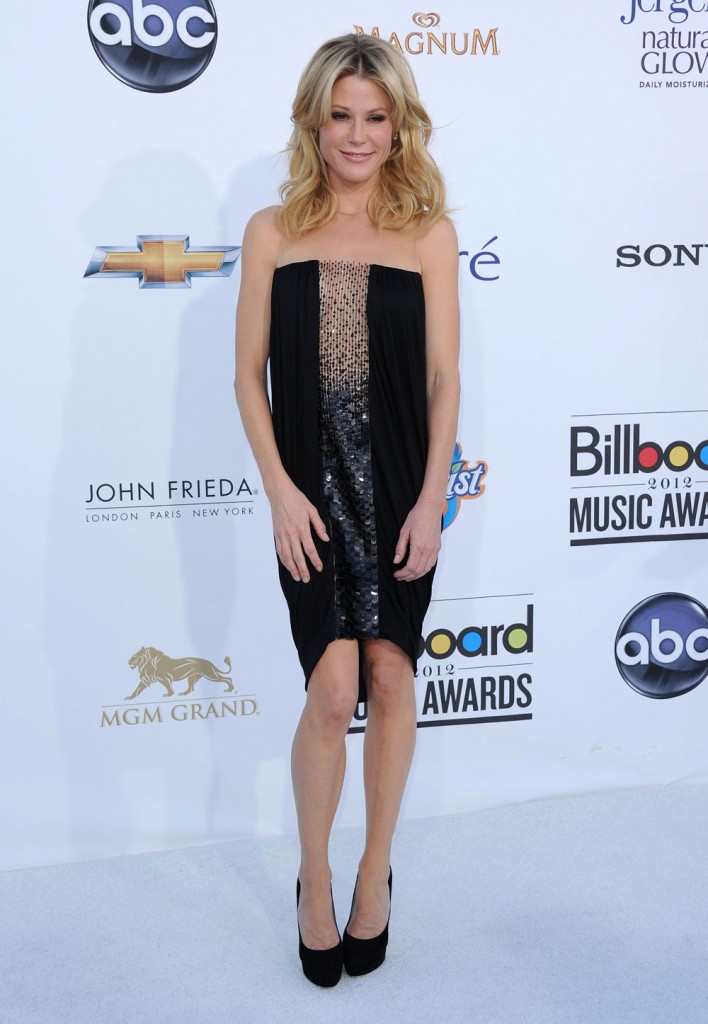 Photo credit: Fame Flynet