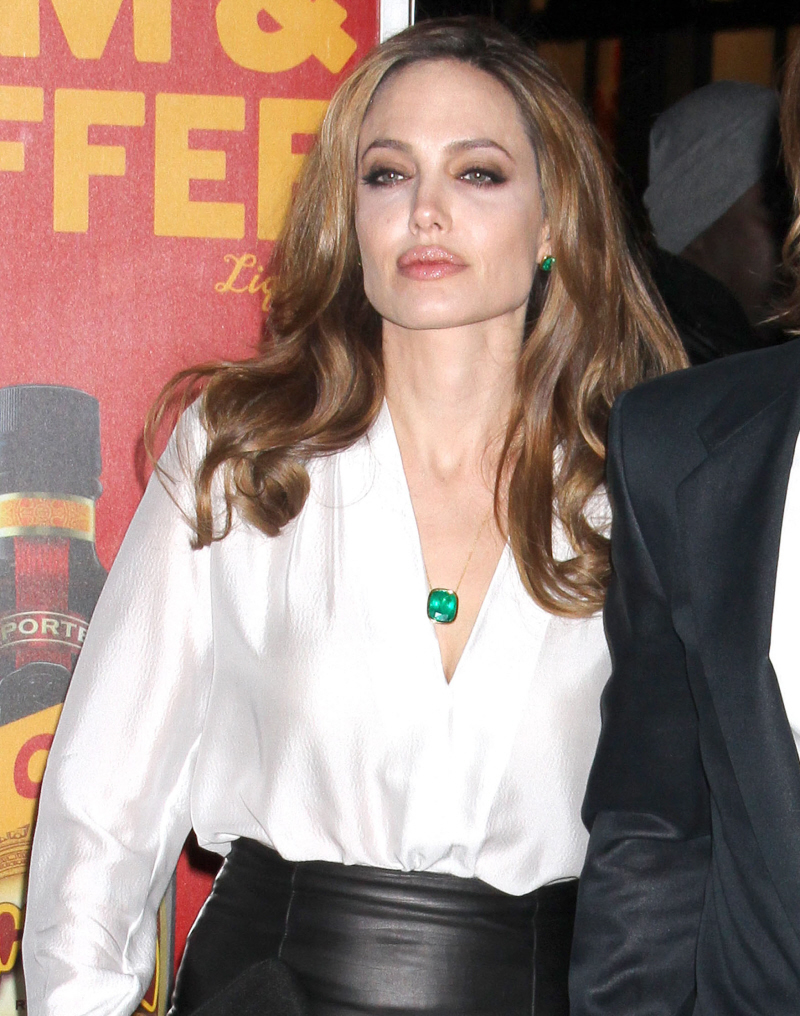 Last year, Angelina Jolie debuted her new jewelry line in association/partnership with jewelry designer Robert Procop. The profits from the "Style of Jolie" line go to charity – we covered a preview of some of the pieces here. While I don't think the "Style of Jolie" line is full-on awful, I do see Angelina's 1970s-style-influences all over these pieces. She loves a smoky topaz. She loves emeralds. She loves yellow gold, and she likes jewelry that I would call "chunky". Best case scenario: I like some of earrings and I would probably wear some of the rings. But in general, this is not my aesthetic, although I should note that "The Style of Jolie" is getting some love from Hollywood.
Anyway, Procop and Jolie have designed even more pieces for 2012, and Procop gave an interview to People Magazine to talk up the line:
Her engagement ring caused quite a stir, but Angelina Jolie is hoping the latest gems from her jewelry line, Style of Jolie, attract even more attention.

"It's a labor of love," Jolie's co-designer, Robert Procop, tells PEOPLE. That's in part because 100 percent of profits benefit the actress's charity, the Education Partnership for Children of Conflict. In fact, she's planning to break ground on a school for girls in Qala Gadu, Afghanistan, using funds from jewelry sales.

"Our commitment is always supporting the children's charity, which remains the overall intention and purpose of the collection," Procop adds.

But there's fun involved, too; Procop says the pair "strive for nothing less than artistic innovation with every jewel," like the newest offering, a sleek emerald bracelet.

"She is very classically chic," he says of Jolie. "We cultivated this style, which echoes a woman's timeless allure. When you see the collection, it has a distinction. When you look at it, you recognize that it's the Style of Jolie."

Last year, Procop told PEOPLE that Jolie was involved "every step of the way" in the design process. "[The collection] is what she enjoys wearing on the red carpet, but also what she enjoys when she's at home," he added.

She enjoys wearing it on her ring finger, too; Procop created her engagement ring with input from her longtime partner, Brad Pitt. According to a rep for the jeweler, "the feedback [on the ring] has been wonderful. It's all about love."
We can't use the image of the new emerald bracelet (it's just an emerald tennis bracelet set in yellow gold – it's pretty but kind of dated), but you can see it at People online. I also looked around and Procop does have a site and there are lots of photos of The Style of Jolie line, which you can see here (I'm including some images below). I could totally see my mom wearing this stuff – back in 1979, while wearing a fashion-forward muumuu.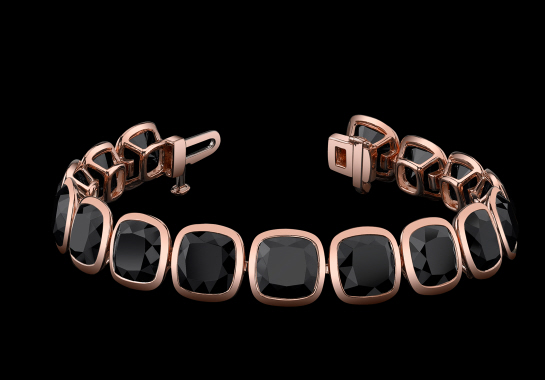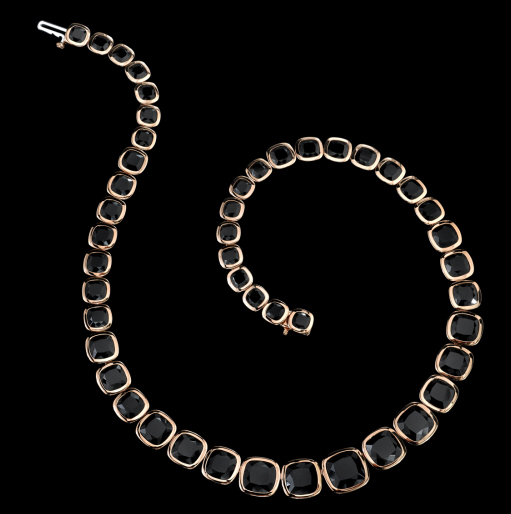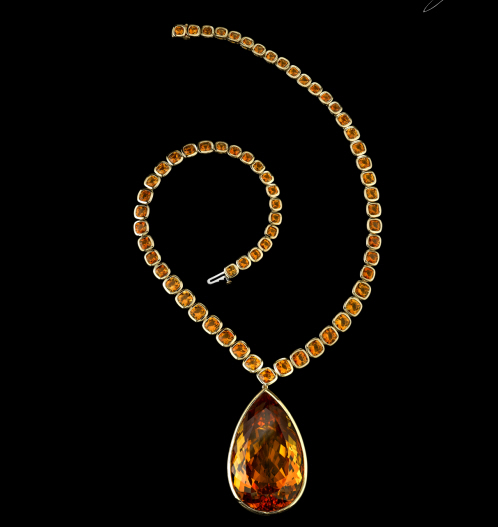 Photos courtesy of Fame/Flynet, Robert Procop online.