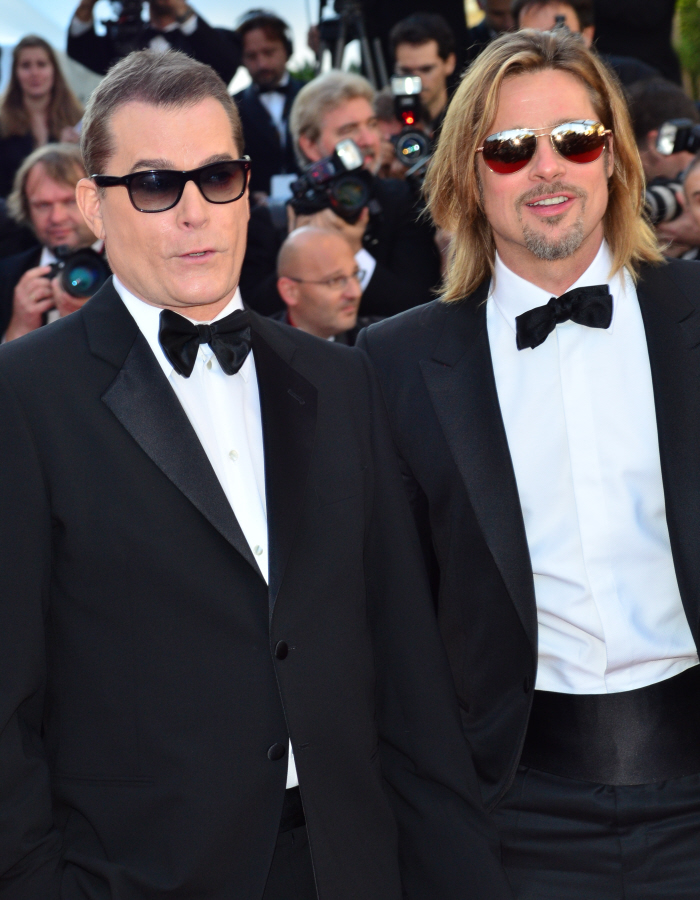 Yay, my internet is back. Huzzah. As I discussed in those halcyon hours before Verizon decided to murder my soul, Brad Pitt told reporters earlier today in Cannes that Angelina Jolie had not come with him for this very special Cannes Film Festival extravaganza. Apparently, Angelina is hard at work, and by that I mean "she's boning her ex-husband Billy Bob Thornton in his leathery sex shack, of course." Sigh… I would like to see her other ex-husband's leathery sex shack. Do you think Jonny Lee Miller has a sex shack nowadays? A question for another day.
So, with Angelina nowhere to be seen, here are some photos from the Cannes premiere of Killing Them Softly, which was produced by and stars Brad Pitt. I can feel Brad looking at Ray Liotta and thinking, "Sure, he's a nice guy. But I wish I had a bony hip to clutch and fondle right about now." WHY DIDN'T ANGELINA COME?! Brad's tux is meh. From the just-released photos I'm looking at, he didn't take off his sunglasses for the premiere either. Probably because he looks really old without sunglasses.
Everyone is talking about the very violent content of Killing Them Softly – it is a mob movie, and I believe Brad plays a hit man. During the photo call, Brad was asked about making violent films, and whether he was bothered by playing such a violent character. Brad said, "Not at all. Violence is an accepted part of the gangster world. I'd have a harder time playing a racist than some guy who shoots another guy in the face. Ever seen them butcher a cow for hamburger? It's incredibly brutal and violent. We live in a very violent world." Um… what? Whatever, Brad.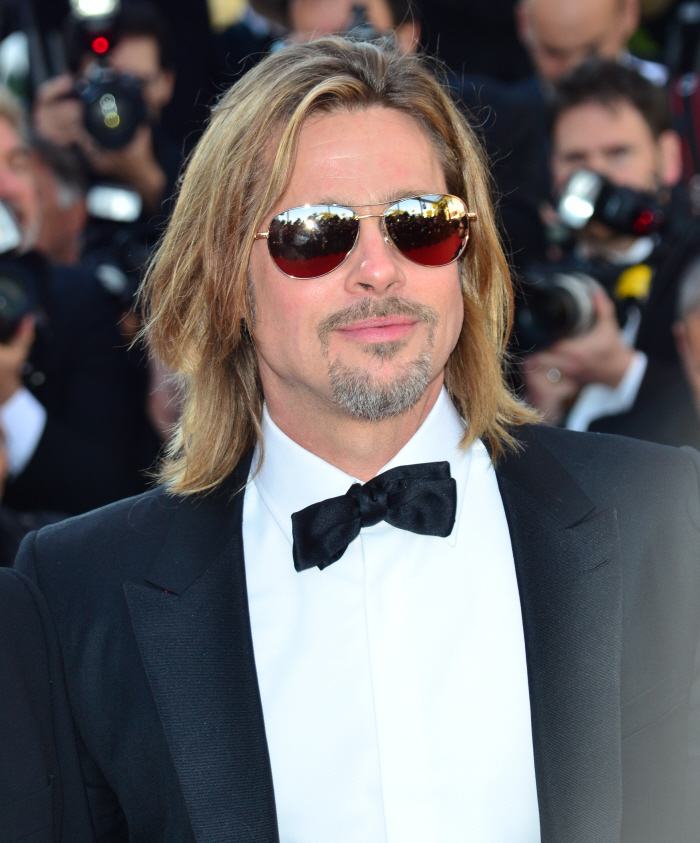 PS… Kelly Brook was at the premiere. Her dress is meh, but she looks like she could be Brad's type. Did I just write next week's tabloids? "Angelina fumes as she catches Brad in the arms of British glamour model, Brad cries, 'The Engagement Is OFF!'"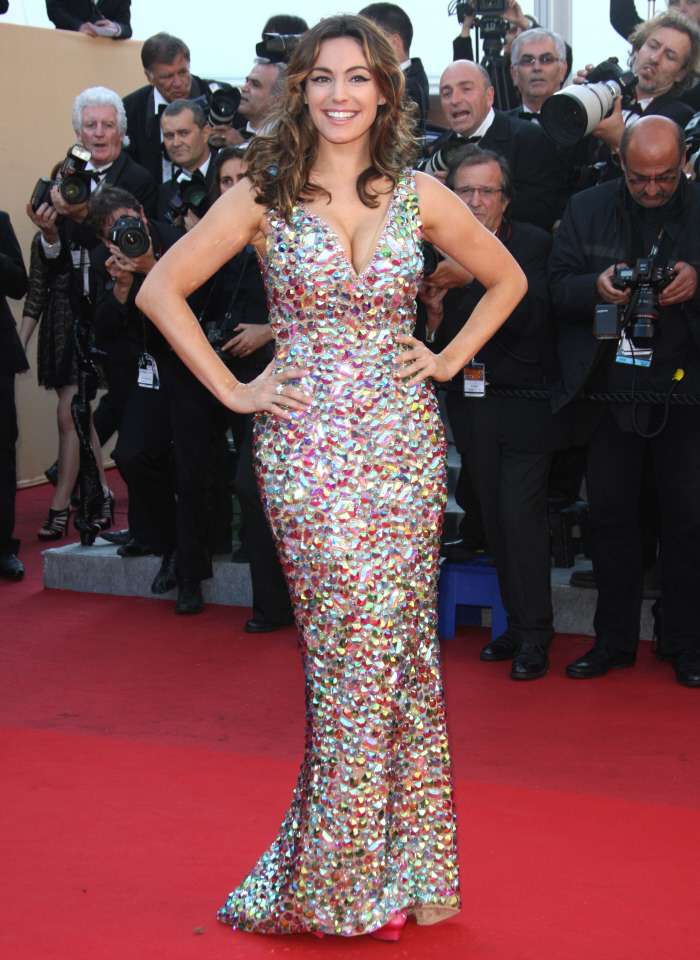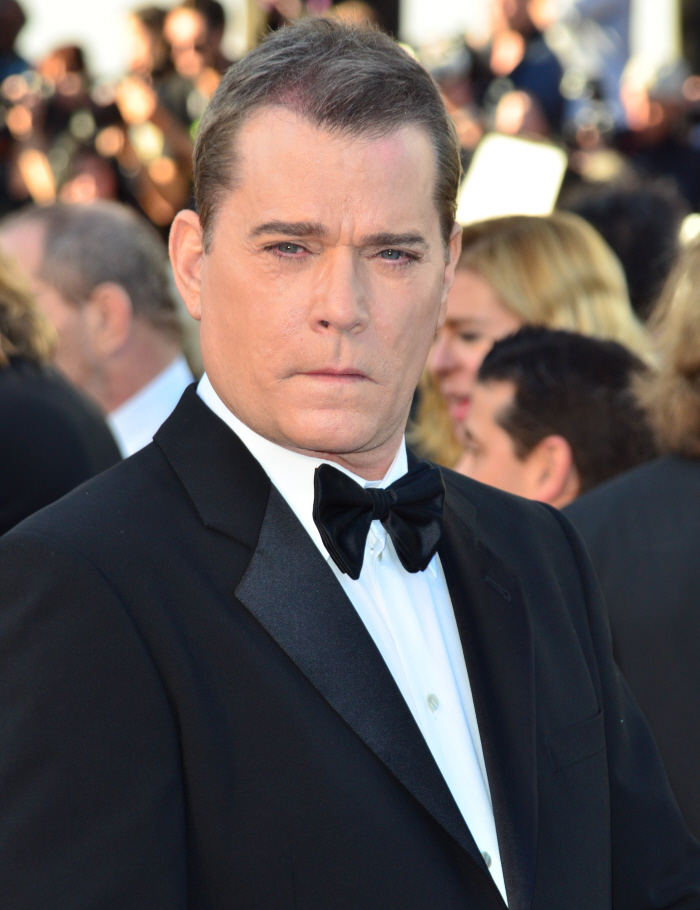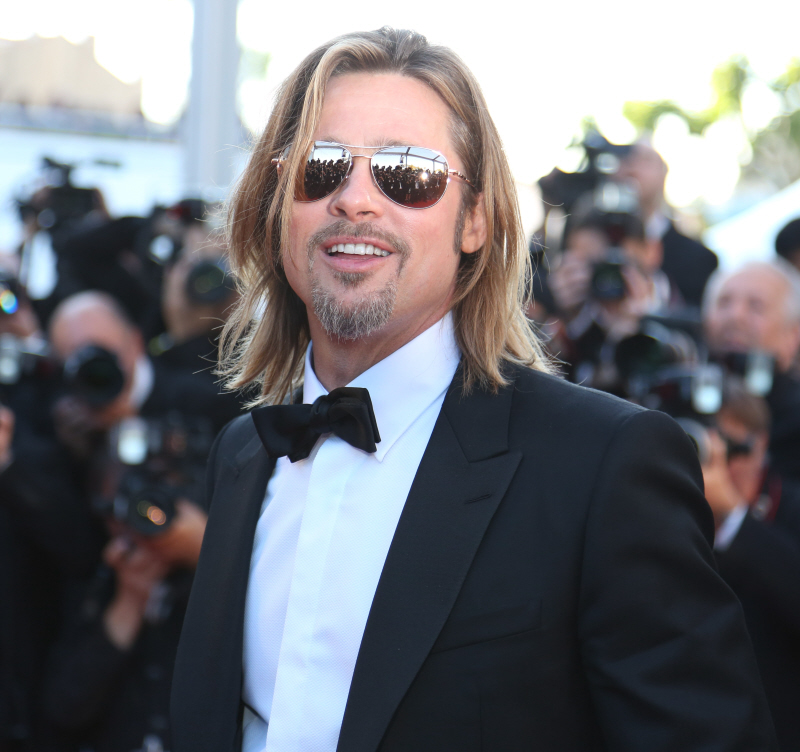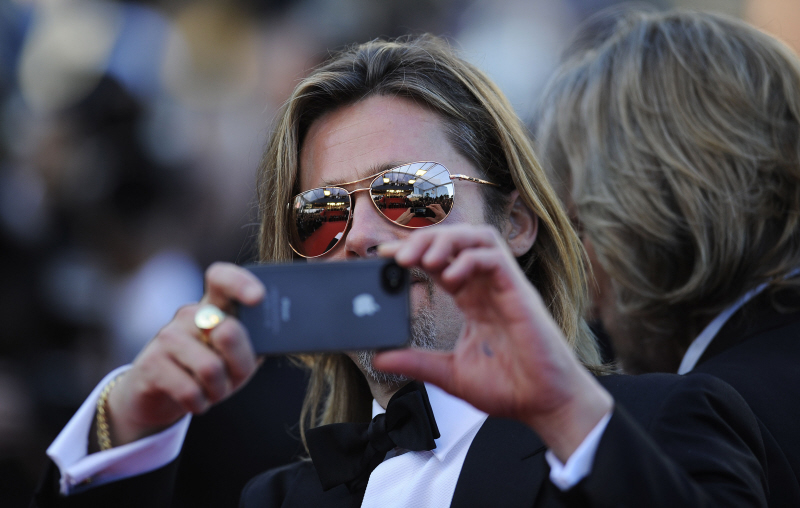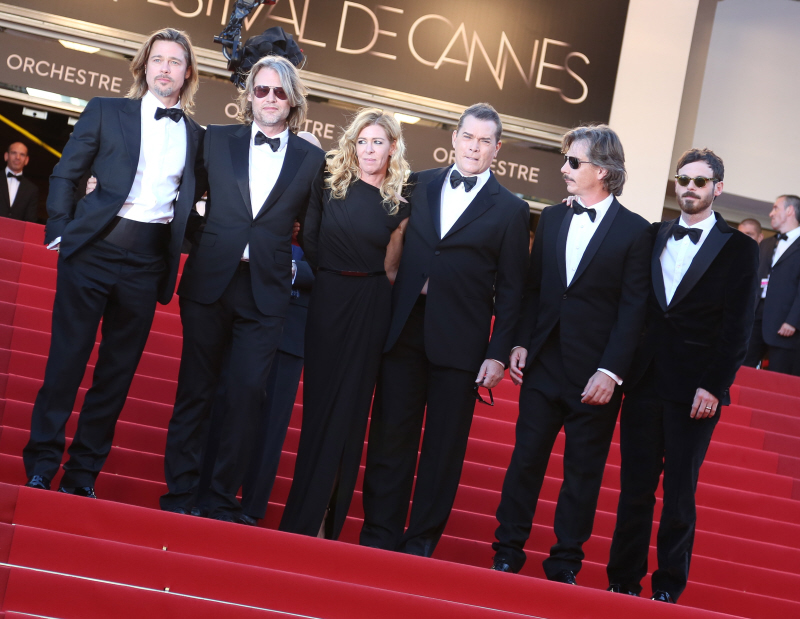 Photos courtesy of WENN.