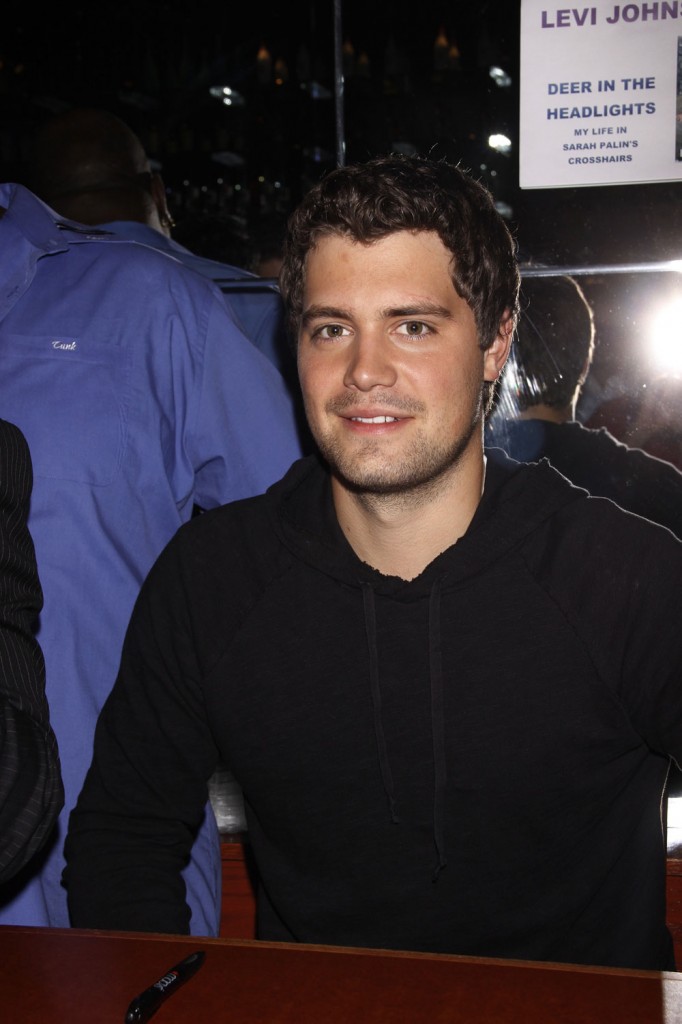 If you had a million dollars, you could probably live comfortably off of it for a decade, right? At least I think I could with some planning. That money lasted a whole couple of years for Bristol Palin's baby daddy, Levi Johnston. He of course didn't have the foresight to realize that his stab at fame was a one-shot, limited time offer and he squandered all his money on high end boy toys, while conveniently neglecting to pay court-ordered child support. Levi, who is expecting another child with his latest girlfriend, is now living with his mother, a convicted felon who spent time in prison for trafficking Oxycontin. High School dropout Levi still doesn't even have a GED, as far as I can find. Here's more on this story, thanks to Radar:
The father of former Republican vice presidential hopeful Sarah Palin's grandson, Tripp, has been left broke after blowing through an estimated $1 million in earnings on "guns, boats and four-wheelers."
"Levi Johnson hasn't paid child support in nearly two years," a source told the new issue of US Weekly. "And he has little contact with Tripp."

The 22-year-old recently hit back at claims he is a deadbeat dad and absentee father, telling Inside Edition: "No, I never will be [a deadbeat dad]. I love Tripp more than anything and he is my son but I don't feel like a dad to him. Not by choice …hopefully one day I can be."

Meanwhile, despite not being able to support his current child, who lives full time with mom Bristol Palin, Levi recently announced he's expecting another baby!
[From Radar Online]
As Radar mentioned, Levi is expecting another child with his doe-eyed latest girlfriend, a woman named Sunny Oglesby. Sunny was on The Insider with him last month explaining how they got in that situation. They went to a cabin in the woods and "forgot" Sunny's birth control pills. It was all rather suspect, considering that Levi needs another excuse to get some media coverage and his sparkling personality isn't opening any doors for him. The happy couple also announced their intended baby daughter's name – Breeze Beretta Johnston, which sounds like a wine cooler. Levi even admitted that the middle name was in honor of the gun manufacturer, Beretta. What about Ski-Doo Smith & Wesson Johnston or Yamaha Glock Johnston? He may as well name his kid after some of the crap he blew his money on, since you know he's not going to spend it on the baby.