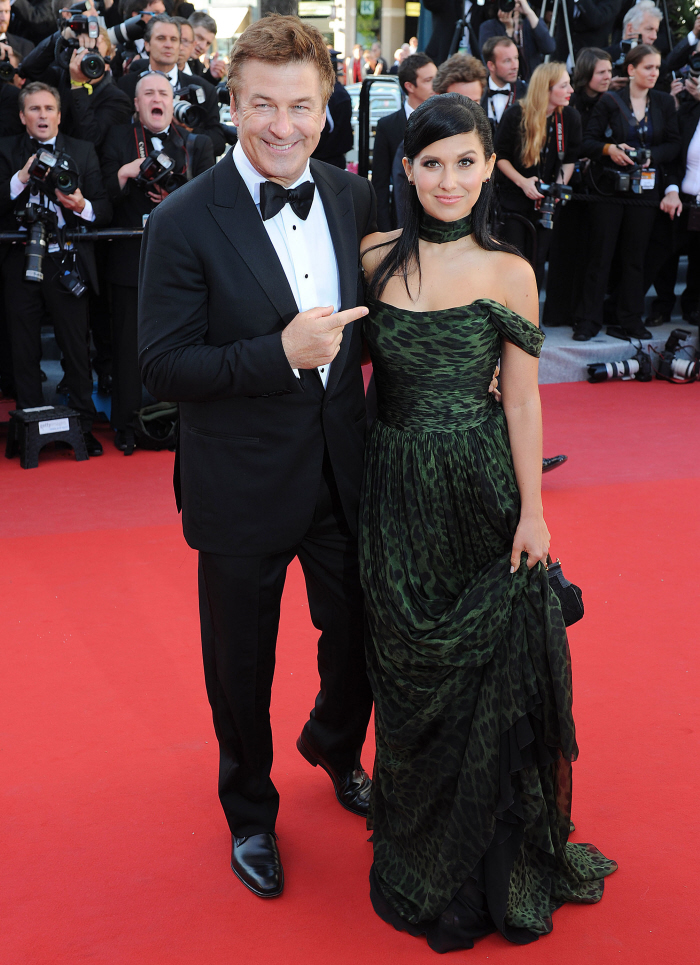 Alec Baldwin and his fiancée, 28-year-old (!!) Hilaria Thomas have been in Cannes for more than a week. From what I can see (glancing through Alec's IMDB), Alec was not there to promote anything, and I think he and Hilaria just came to party. Page Six says Alec has been shooting a documentary about (or in) Cannes, which… sure. Whatever. It just seems like Alec wants to show off his young, yoga-instructor fiancée, which is fine, I guess. He's been showing her around and they've done every big event, and it's been fine. Page Six reports this morning that Alec may have an ulterior motive for this trip, though – apparently, Alec and Hilaria are going to elope shortly after Cannes.
Alec Baldwin is working on a top-secret project in Cannes, according to sources — eloping with fiancée Hilaria Thomas. The "30 Rock" star has made plans to stay on in Europe after he's done shooting his Cannes documentary with director James Toback, and sources tell us he could be tying the knot with Thomas in Europe sometime after the film festival closes Sunday.

"They've been telling people they'll be spending time in Europe, and there's speculation they're going to get married," said a source close to the pair. Another added that Baldwin has scheduled time for possible nuptials into post-Cannes work plans in Europe.

Mallorca-born Thomas, who'd be his second wife, grew up in Boston and Spain. Baldwin proposed on Long Island last month. After any nuptials, Baldwin's scheduled to return to star in Woody Allen's new movie with Bradley Cooper and Cate Blanchett this summer in San Francisco and New York. His screen musical "Rock of Ages" with Tom Cruise opens in the US and the UK June 15.

Meanwhile, Baldwin locked horns on the Riviera with de facto king of Cannes Harvey Weinstein after Weinstein turned down an offer to appear in Baldwin and Toback's "Seduced and Abandoned." The film's landed interviews with Brett Ratner, Roman Polanski, Martin Scorsese, Graydon Carter, James Woods, Lawrence Bender, Cannes Mayor Bernard Brochand and Jean Pigozzi.

"Harvey said he didn't want to be in it," a source said. "When they couldn't reach an agreement, you've got two passionate people . . . it's understandable each would be emotional about it." A film insider said the move could be a blessing in disguise: "If Harvey's in [the movie], which companies will want to buy it?"

But sources say Weinstein could yet do the film for a dramatic Cannes ending. "Harvey's definitely considering it, it's just a question of his schedule," a source said. Baldwin's rep had no comment.
[From Page Six]
Ignoring the Weinstein stuff for a moment, let's just talk about Alec and Hilaria. I really wonder about this young woman. The tabloids claimed that Hilaria is trying to get Alec to live a healthier, less rage-filled lifestyle, and I do have to say that Alec does look like he's lost some weight. He looks tired, though. He's trying to keep up with his 20-something girl, he's trying not to RAGE 24 hours a day, and he's trying to become a new man. Maybe it will work out, maybe it won't. But I'm suspicious of how whirlwind everything seems.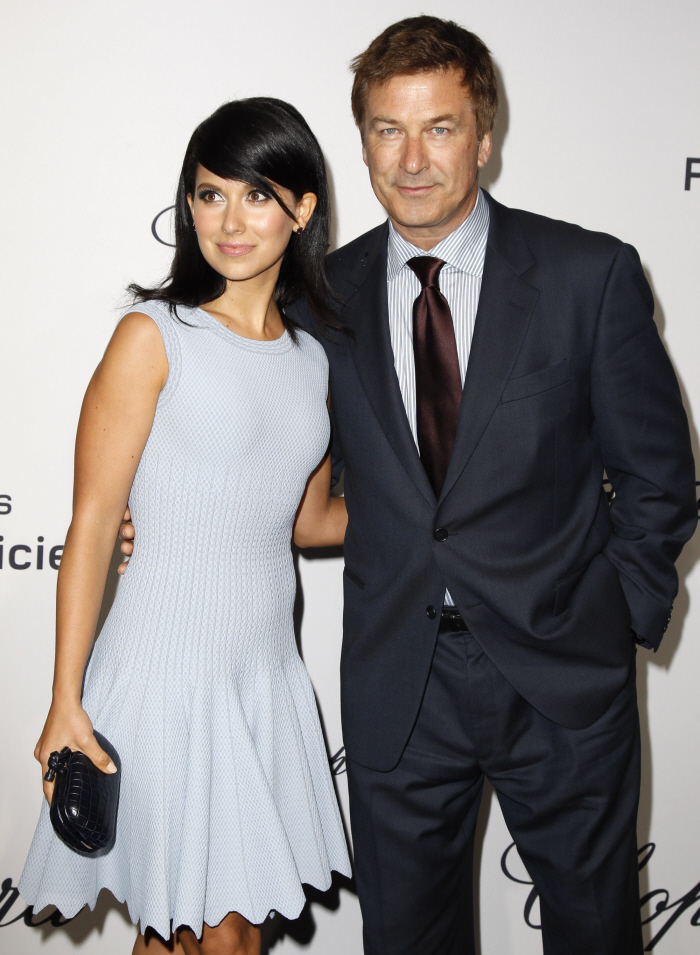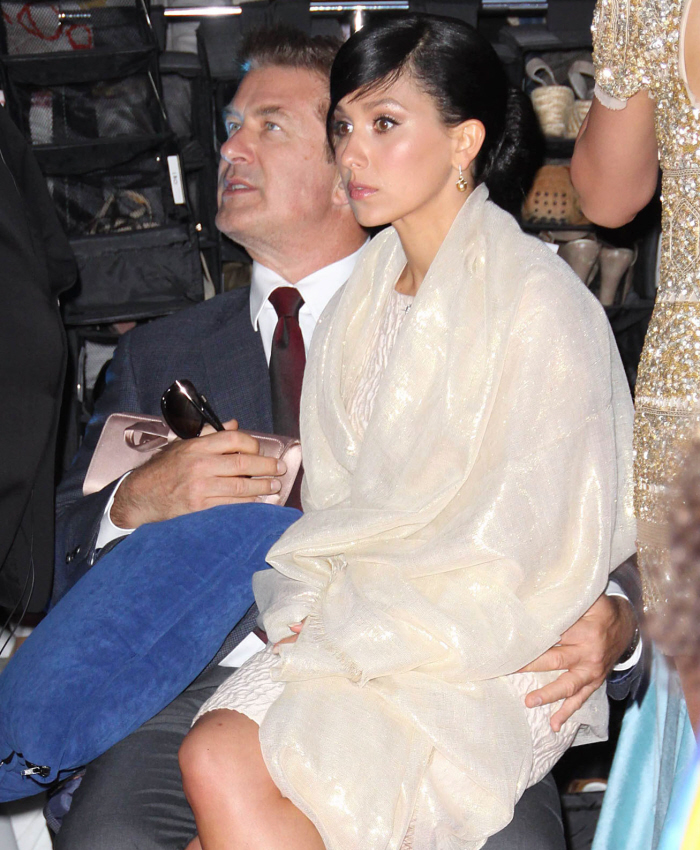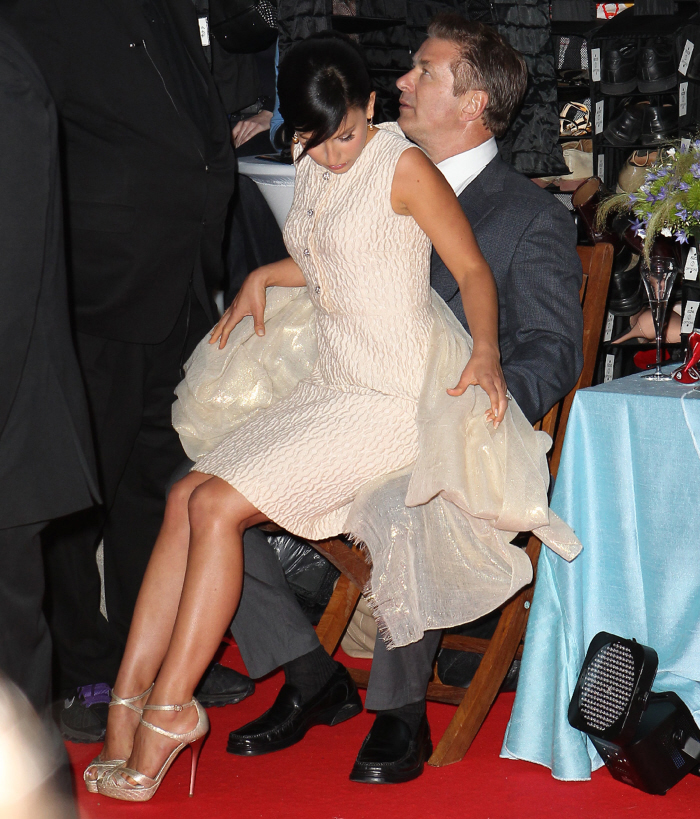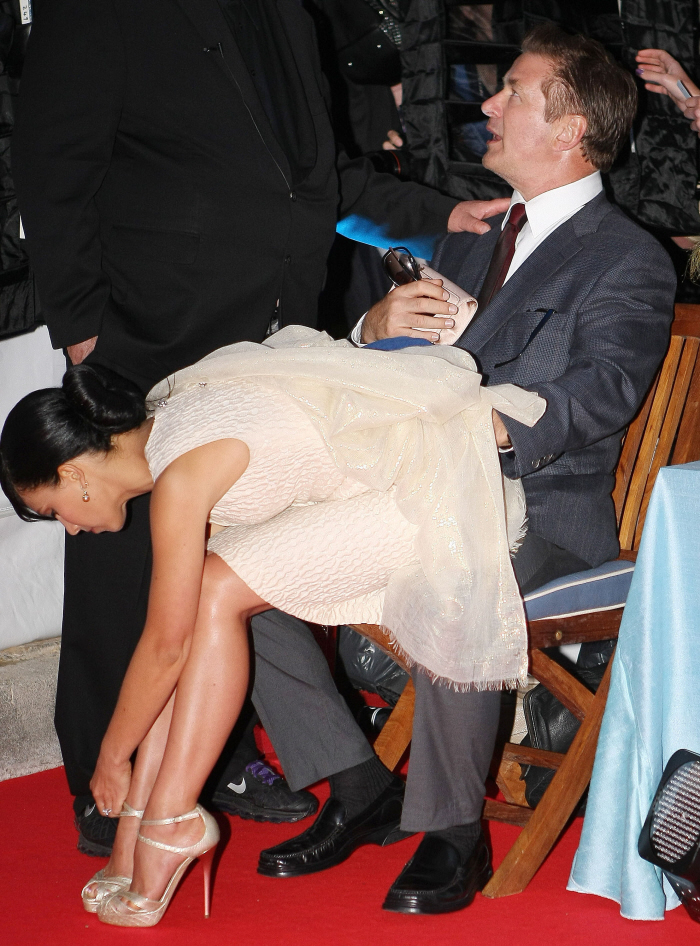 Photos courtesy of WENN.