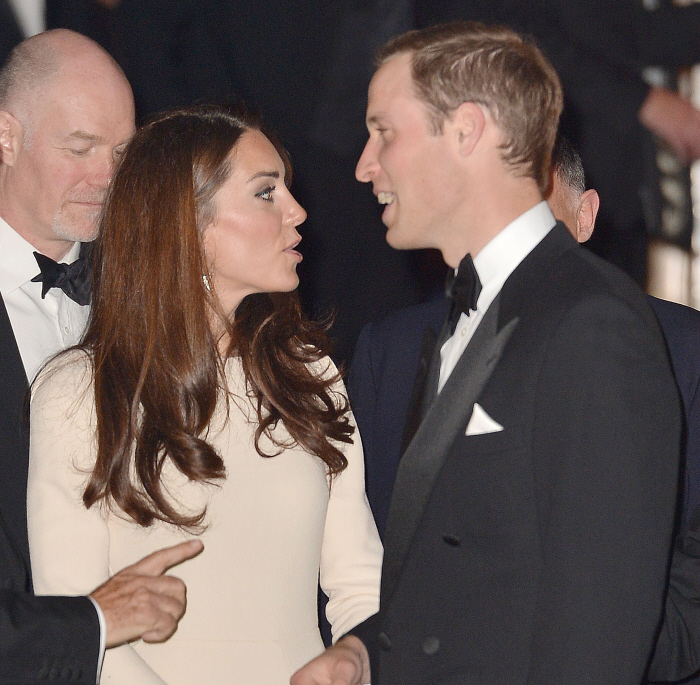 A new book about Prince William is about to released, and it's not painting a very pretty picture of Kate Middleton. I looked it up on Amazon, and there's not an American release date yet, but I'm sure that's why In Touch Weekly is buzzing about this book, Prince William: The Man Who Will Be King. It's a preview to whet your appetite so the bloody Yanks will buy the bloody book. ITW is trying to make this sound very scandalous, although I have my doubts. They claim William coordinated with the biographer, giving his permission for some of his staff members and friends to give interviews, which sucks because the book is all about how William was never really "sold" on Kate Middleton's qualities, and all of the people "authorized" to speak on William's behalf basically describe Kate a boring, diet-obsessed cold fish who was desperate to marry William. Hm…
The explosive new tell-all book Prince William: The Man Who Will Be King, has been splashed across the web, describing Kate Middleton as a cold, dull, serious girl who was never liked by William's friends.

Now, In Touch can reveal that the biography, painting a less-than-glamorous portrait of the future Queen of England, had her husband's blessing!

"It's very unusual for the prince's household to speak to a biographer like me," author and royal insider Penny Junor exclusively tells In Touch. "But Prince William gave them his permission."

The biography claims that when William first met Kate, she sported "unwashed hair, no makeup and grubby jeans." Internet critics have latched onto these descriptions and run with them, calling Kate "ugly," "anorexic" and a "golddigger."

William's love for Kate is even minimized in the book, with Penny claiming that, for quite a while during their courtship, the 29-year-old prince "had very real worries about whether it was possible to love just one woman." What's more, the book makes Kate appear somewhat desperate, stating that they split in 2007 because "Kate had always wanted rather more commitment than William was prepared to give."

The book also draws attention to Kate's skinny frame and diet, sparking cruel rumors that she is infertile.

Kate was worried before their engagement announcement that she would not be beloved by the British people. "Kate was frantic with worry that the public would not like her." And now, it seems her fears have come true.

Yet as upset as the Duchess of Cambridge understandably is, she can take comfort in the fact that William is showing his commitment to her now. "He is being very supportive, and trying to make Kate laugh about things," an insider reveals to In Touch. "The whole point of the book was that she was a normal girl, but she's turned into a great beauty with a husband who loves her. That's what she should focus on."
Is Kate really "a cold, dull, serious girl who was never liked by William's friends"? I might like her more if she had secretly been "serious" all this time, and not being liked by William's snotty posh friends is a plus in my book. But I think the real scandal is that Kate isn't very "serious" at all. The secret might be that she seems to be rather vapid, and she was only really "serious" about landing William. She put her mind to it and she achieved her one and only goal after nine long years. As for her being "cold and dull" – well… that might be slightly unfair. She lacks emotional intelligence, I think, but she seems like a smiley, happy, positive person.
As for the implied criticism of Kate's dramatic weight loss over the course of the past two years, The Mail had an interesting story yesterday. Their sources claimed that Kate's "toned" physique is courtesy of a very inexpensive workout:
This month she gave a glimpse of her enviably toned legs while watching her husband, Prince William, on the polo field. And now the Duchess of Cambridge's purse-friendly fitness secret has been revealed.

According to reports a £13 workout consisting of a gym ball and a pair of dumbbells is behind the 30-year-old's slender physique.

During a daily 60 minute regime Kate – who also enjoys hockey and running – is said to use the simple equipment to keep her limbs toned to perfection.

'Kate does an hour's workout every morning using the gym ball and dumbbells, which includes some core exercises like squats, sit-ups and arm curls. Kate knows how much scrutiny she'll be under at these very public occasions, so she's keen to look as slim and fit as she possibly can,' a source told Now Magazine.
[From The Mail]
This sounds a lot like Tracy Anderson's "method" of exercise and weight loss, which CB and I have always thought is more about limiting caloric intake rather than consistent low-weight-training. Which means that I think Kate's weight loss is less about her exercise and more about how she limits her diet. But maybe I'm just acting pissy because I LOATHE squats.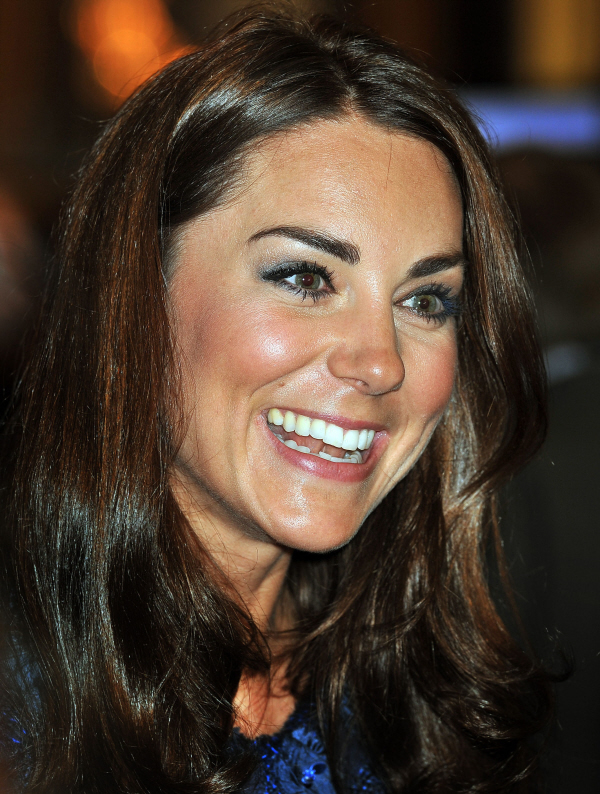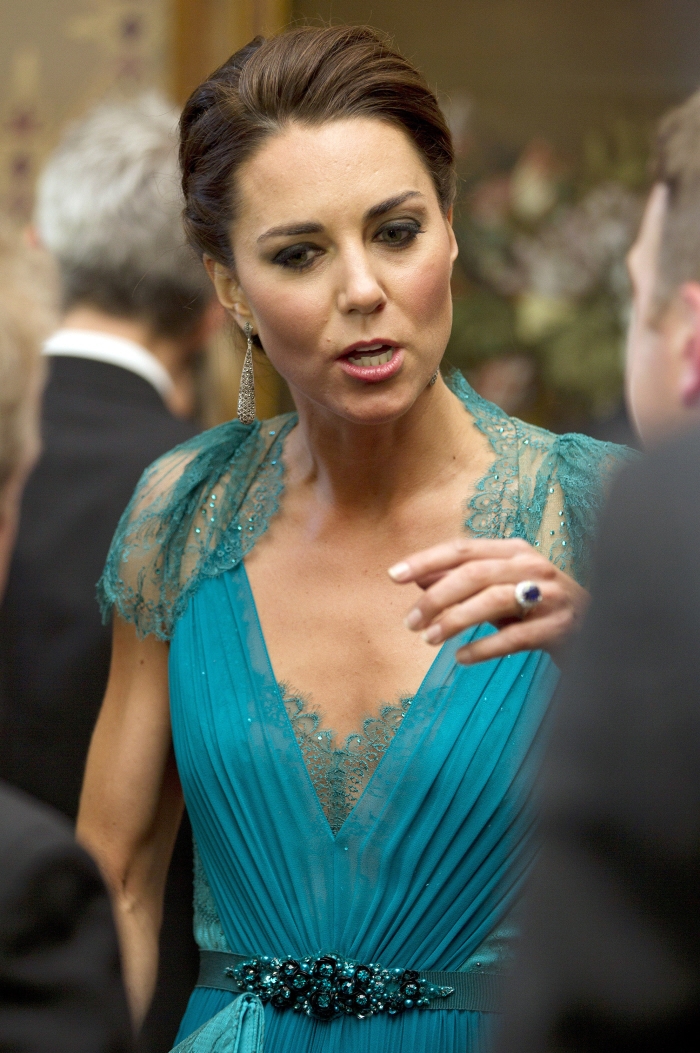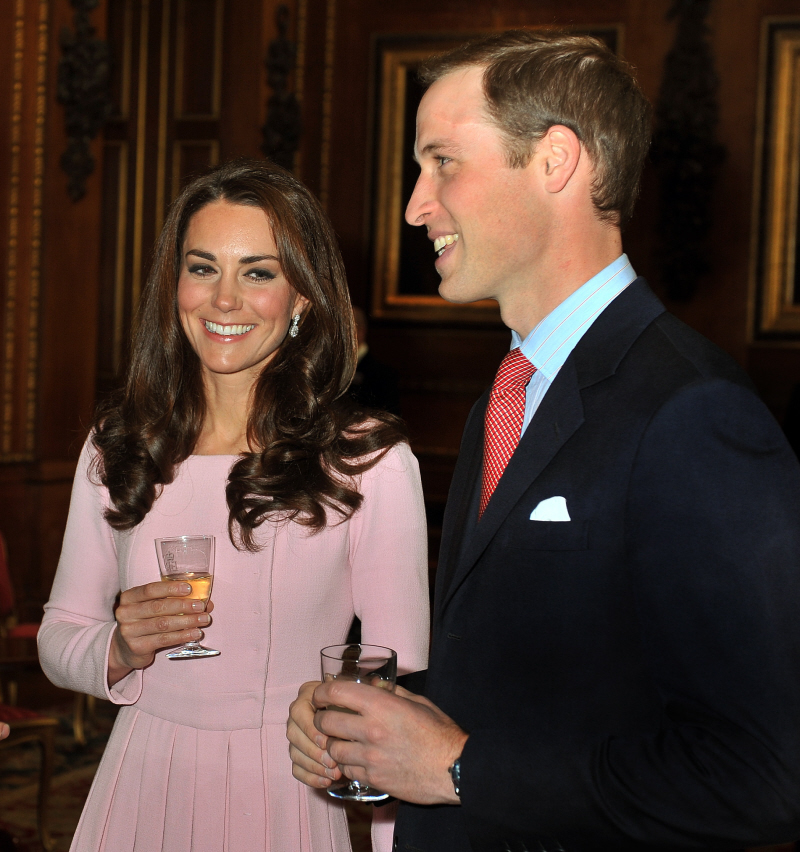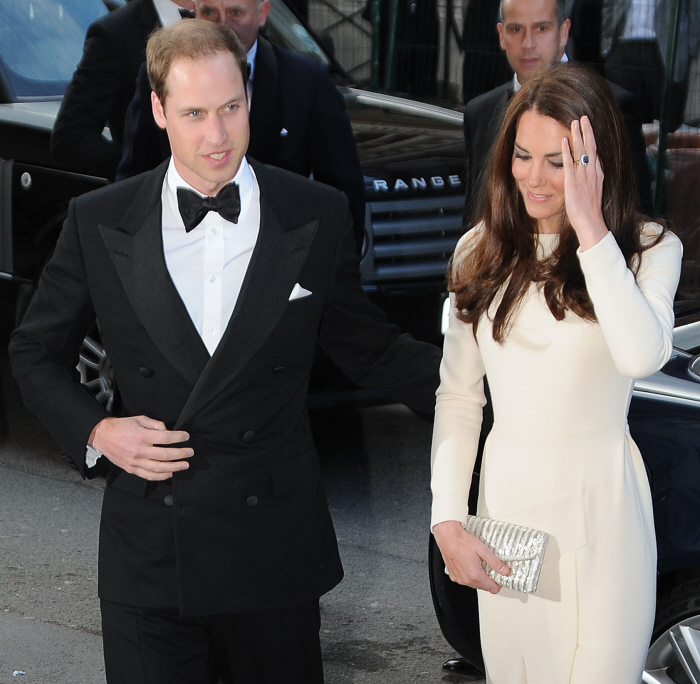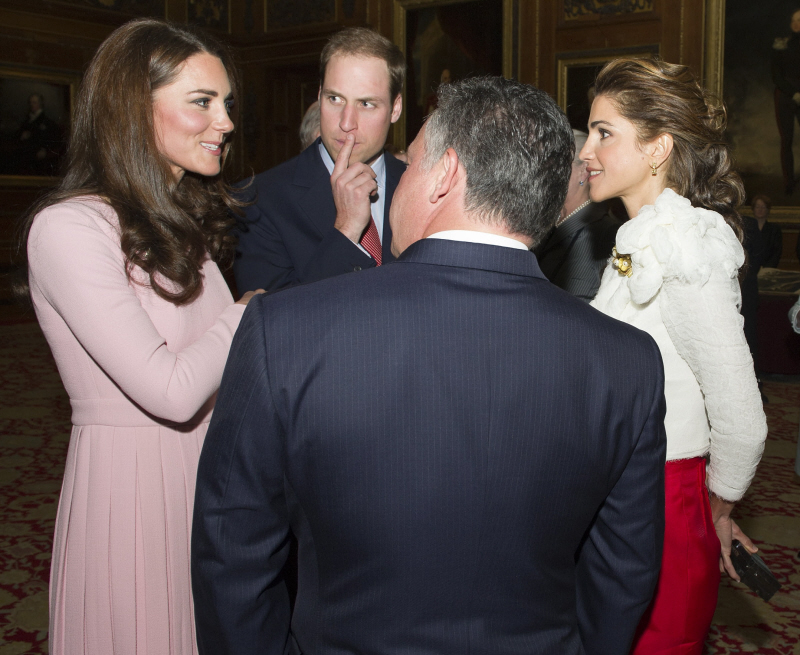 Photos courtesy of WENN.