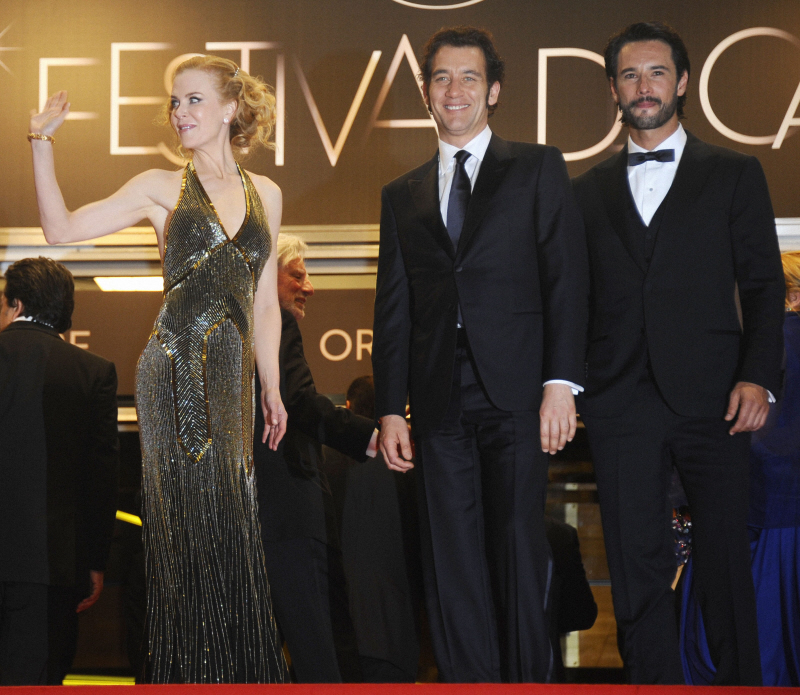 As we talked about last week, Nicole Kidman's Botox-face was looking pretty marble-like throughout her photo calls and premieres in Cannes. So far, Radar is one of the few sites (that I've seen) who are really calling her out on it. These are some more photos of Nicole in Cannes, at Friday night's premiere of Hemingway & Gellhorn. She posed on the red carpet with her costars, Rodrigo Santoro and a muttonchopped Clive Owen. Once again, Nicole's hair isn't doing her any favors.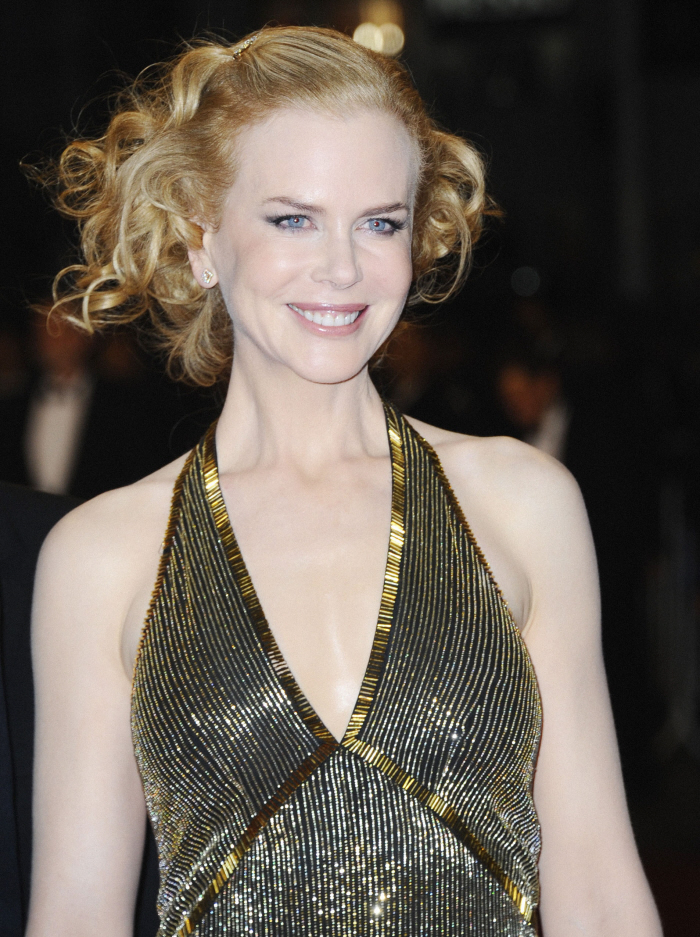 Nicole's premiere dress was Ralph Lauren. Now… beyond the Botox, I have been enjoying Nicole's Cannes looks a great deal. She was going through a super-frilly, lacy phase for a while which I absolutely loathed, so I'm glad to see her putting in some effort to give us lots of different "looks" in Cannes. I'm not crazy about this Ralph Lauren gown, but it's interesting on Nicole. And I think Nicole heard us talking about her bolt-ons, because her nips aren't assaulting everyone at this premiere.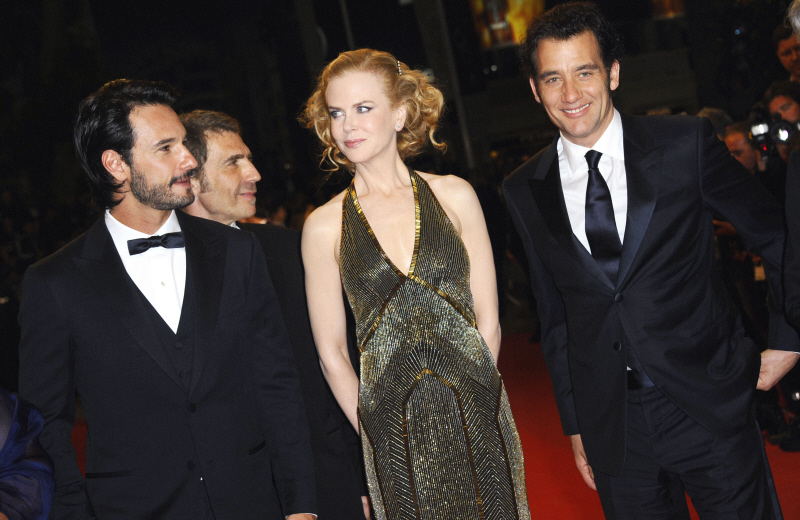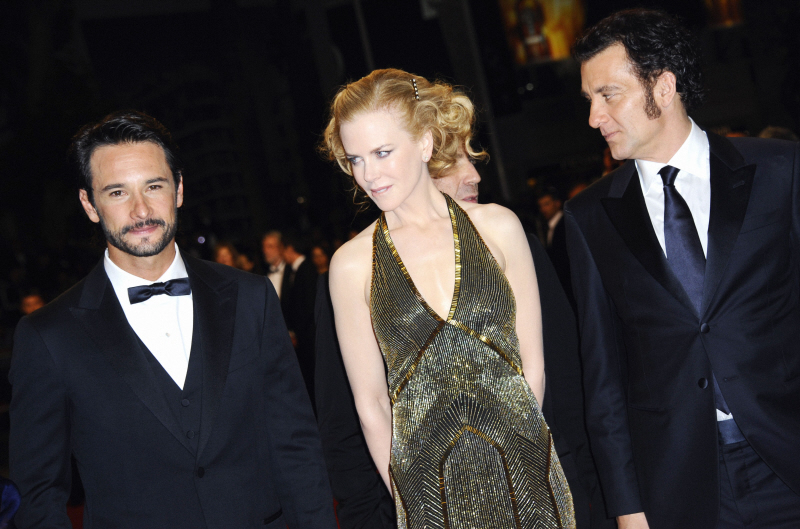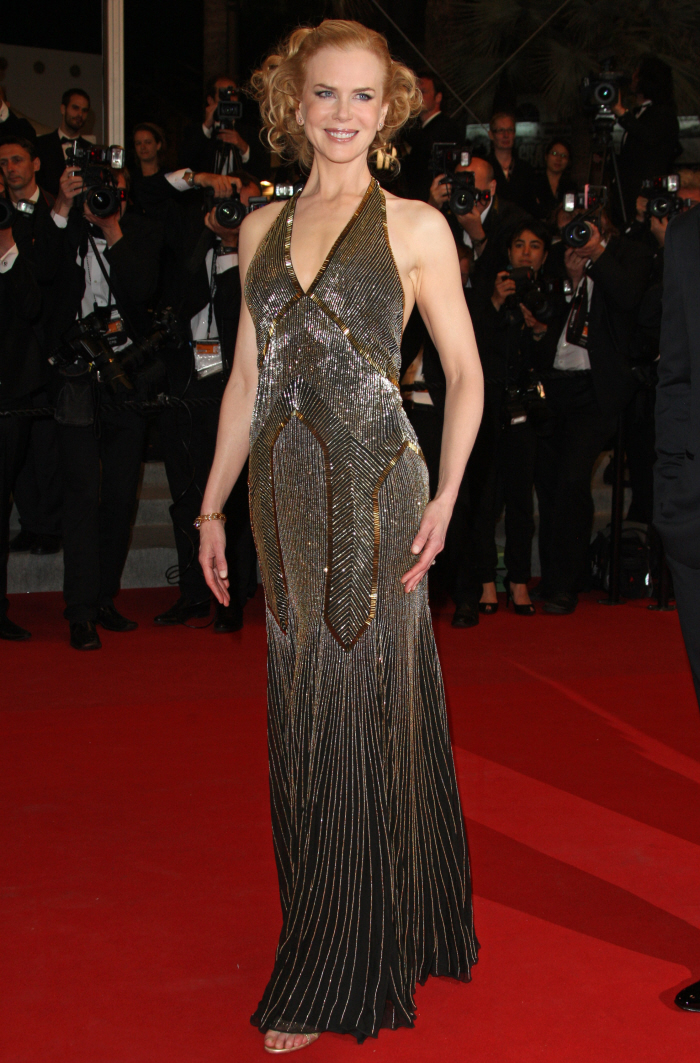 More photos from Cannes… here's Kristen Stewart after the Cosmopolis premiere, in Dolce & Gabbana.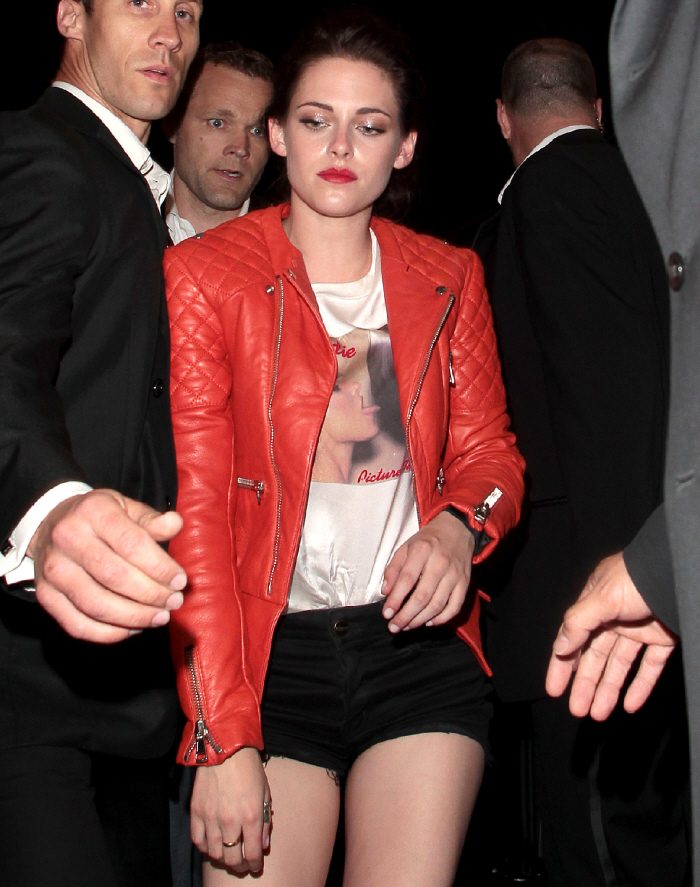 Andie MacDowell in unknown black dress. Dislike the dress. Here's the real question – Andie MacDowell: Good genes or good surgeon? Her face looks different, but she's achieved a sort of agelessness without looking Botoxy or "worked on". Andie is also one of the few women that gives me hair-envy.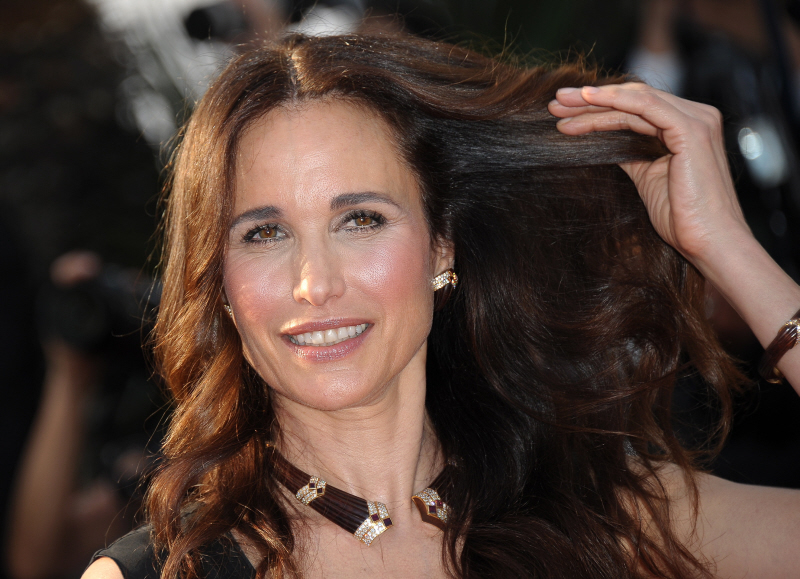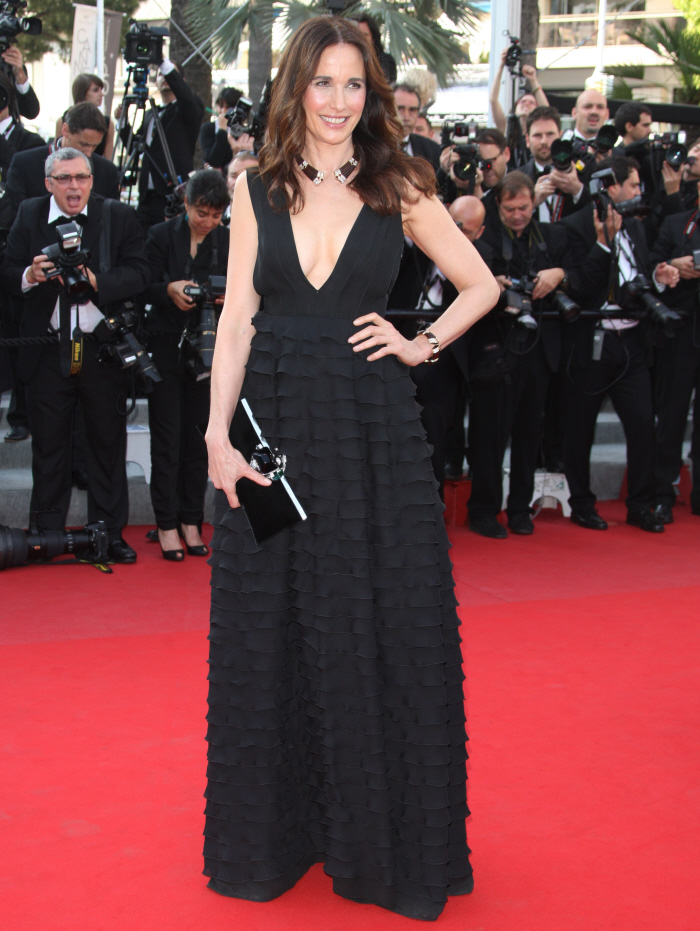 Camila Alves in Marchesa. I'm surprised Eva Longoria didn't get to wear this fug frou-frou monstrosity.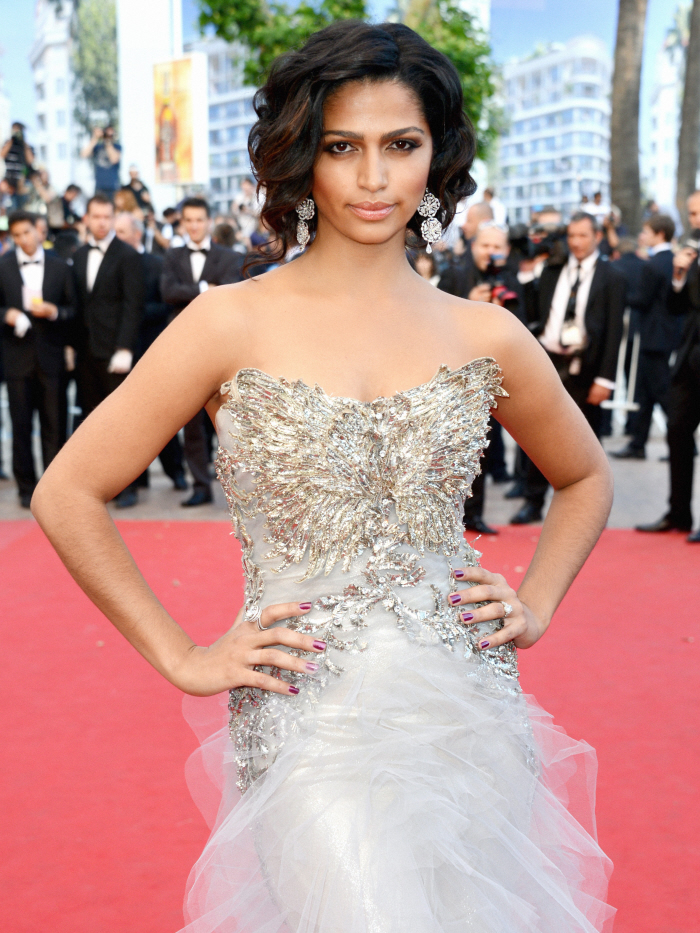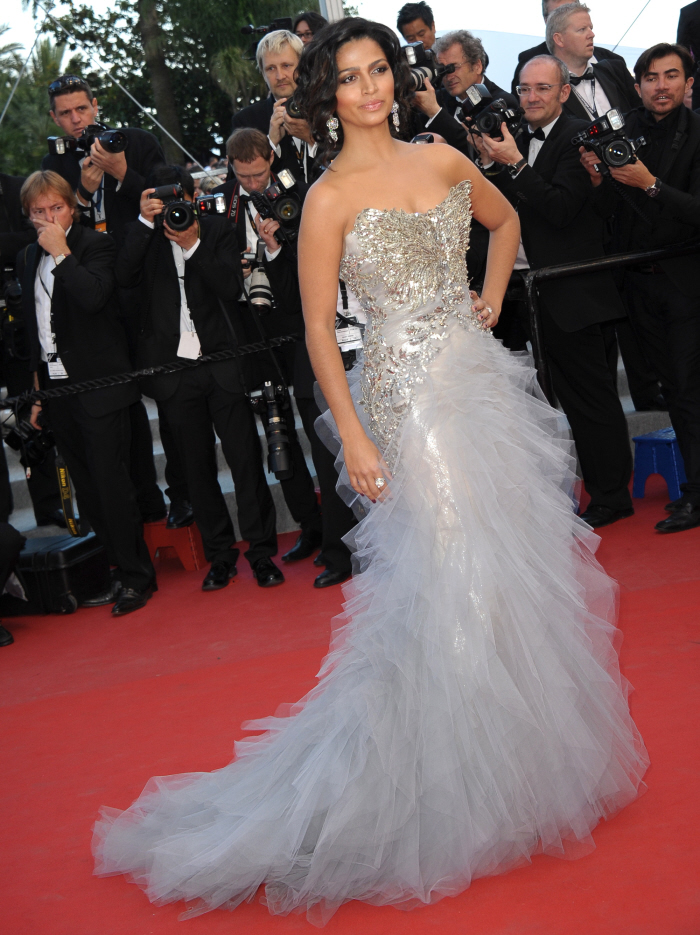 Photos courtesy of WENN.