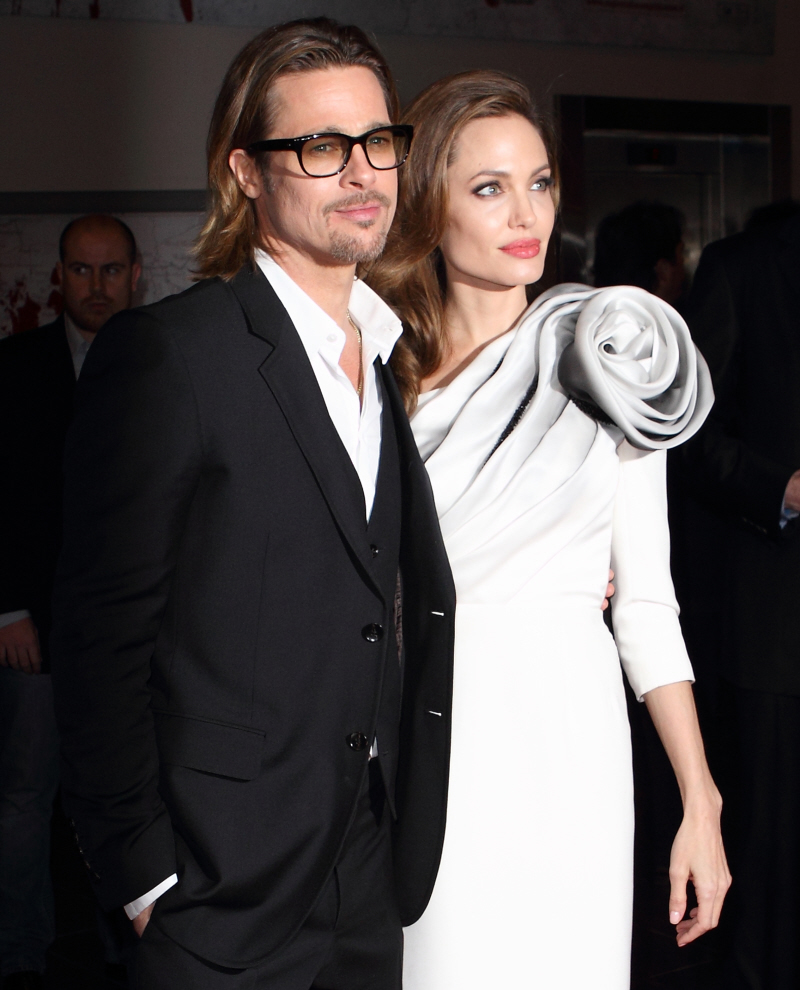 I've been surprised by the lack of wall-to-wall coverage for Brad Pitt and Angelina Jolie's wedding plans. I always thought that if they ever got around to getting engaged, the tabloids would be in meltdown mode, and if they ever get married, the tabloids will have a field day with "DIVORCE!" headlines. But maybe, at long last, the tabloids are tired of playing the same old storyline? Probably not. In Touch Weekly reported a few weeks ago that Brad and Angelina might marry as soon as next weekend, just before Angelina begins work on Maleficent. But when Brad was flying solo at the Cannes Film Festival, he claimed that he and Angelina were very far from setting a date. Which is what Katie Nichol at The Mail says too – that Angelina is about to do back-to-back projects and Brad is pissed that she's putting their nuptials on hold:
Angelina Jolie and her fiance Brad Pitt have put their wedding plans on ice. The Hollywood A-listers, who finally got engaged in the spring after an eight-year courtship, were rumoured to be marrying at their chateau in the South of France this summer, with Brad reported to be planning the nuptials.

But Angelina's busy work schedule means the ceremony is likely to be postponed.

Angelina, 36, set tongues wagging when she did not join Brad for the premiere of his movie Killing Them Softly at the festival. Now I'm told their wedding plans are in chaos after she agreed to make three movies back-to-back.

The couple, left, are currently based in Richmond, South-West London, with their six children while Angelina films Disney's Maleficent.

The pair have an arrangement whereby they never work at the same time, and Brad, 48, is looking after their children while Angelina embarks on her marathon filming session, which includes Salt 2 and a probable role in Danny Boyle's next movie.

'Brad isn't happy that Angelina has taken on all this work as it has scuppered plans for a summer wedding,' says a source. 'He is taking on less work to be with the children and Ang's father, Jon Voight, is also flying to the UK to help out.'
[From The Mail]
As far as I know, Angelina will probably just be working on Maleficent this year. Salt 2 is listed on her IMDB as "announced" – and I'm guessing that they don't even have a working script yet (incidentally, the script for the first Salt SUCKED). Angelina's also supposed to do that Versace project with Ridley Scott, although they probably won't get around to it until next year. So… while I don't think a Brangelina summer wedding is in the cards, I think Brad and Angelina's autumn and winter looks pretty clear. Would Angelina be an autumn bride?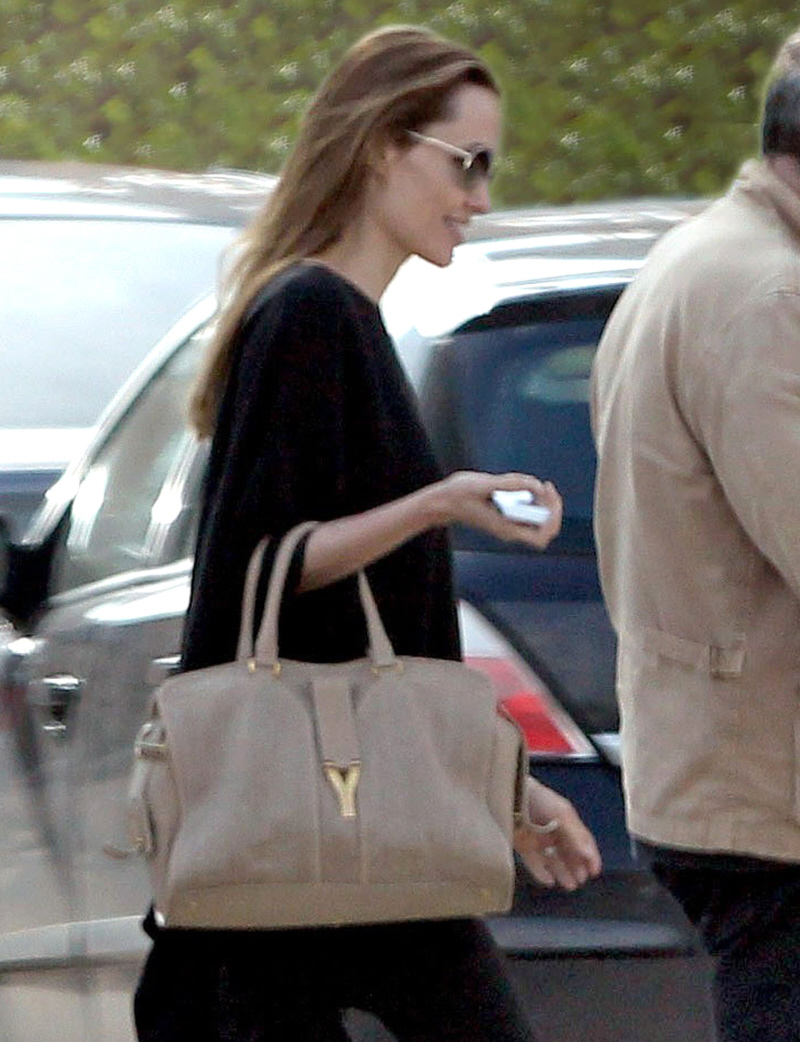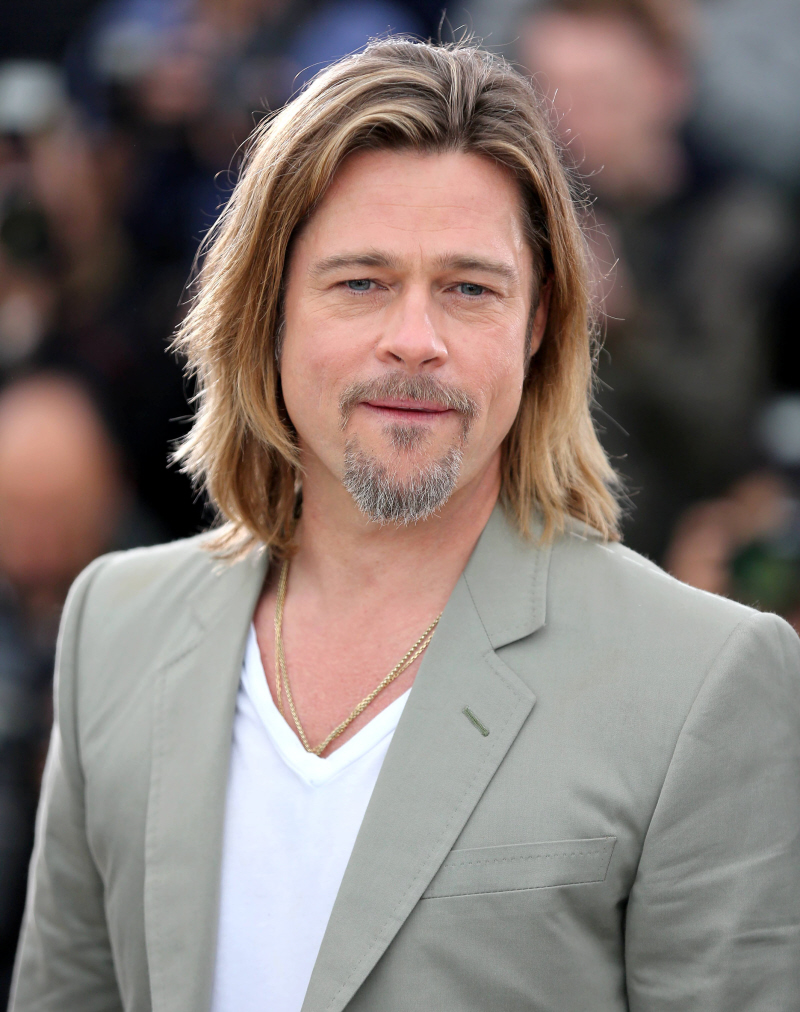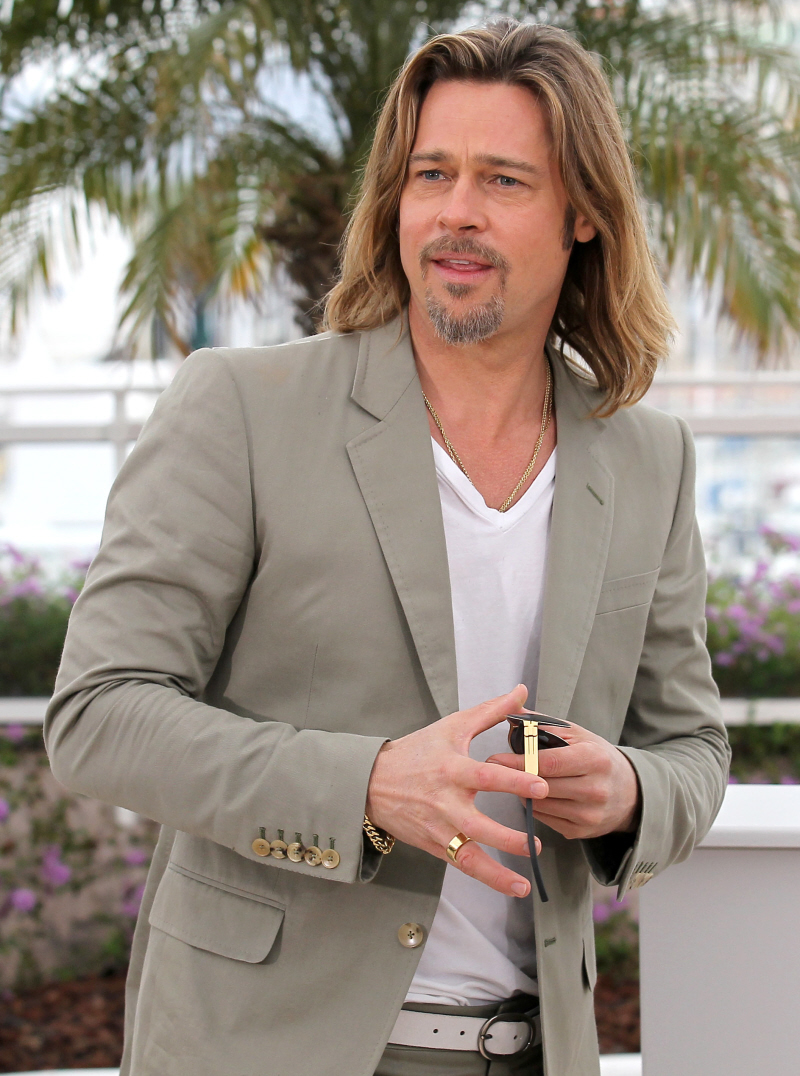 Photos courtesy of Fame/Flynet.