We've heard that Britney is having problems on set, that she's left at least twice during taping without warning, and that she took at least four performances off during her first day. People are scrutinizing her closely, and so her fiance is trying to show her support. He did that in this oddly intimate video that some say is way too personal to be posting publicly. Here's what he said:
"Princess. We just completed our first weekend in Austin, on X Factor. I just want to say I'm very proud of you, and I love you so much. Congratulations. Now get back in here so we can go to sleep."
I can see how this guy would think it was sweet to give some words of support to his fiance. Everyone is ragging on Britney, and it's probably wearing on her. I get the impression that she's sensitive, and that this is probably a lot for her to handle. We've heard that Jason is with her while she's been judging on X Factor, and in his mind he surely thinks it's fine to record a message of encouragement for her. It would have been, if he either would have 1. kept it private between the two of them or 2. was sitting up in a chair, and wasn't all sleepy and sexy sounding. That was weird to me, along with the reference to the fact that Britney was about to come to bed. That's not for public consumption. People can be really careless with technology. Do I sound old? Sometimes I feel like I am, because I'm pretty guarded with what I put online. I don't see the benefit of sharing such personal things.
Here's Jason with Britney in NY outside the Fox upfronts on 5-14-12. Look at how he's trying to hold her dress down for her.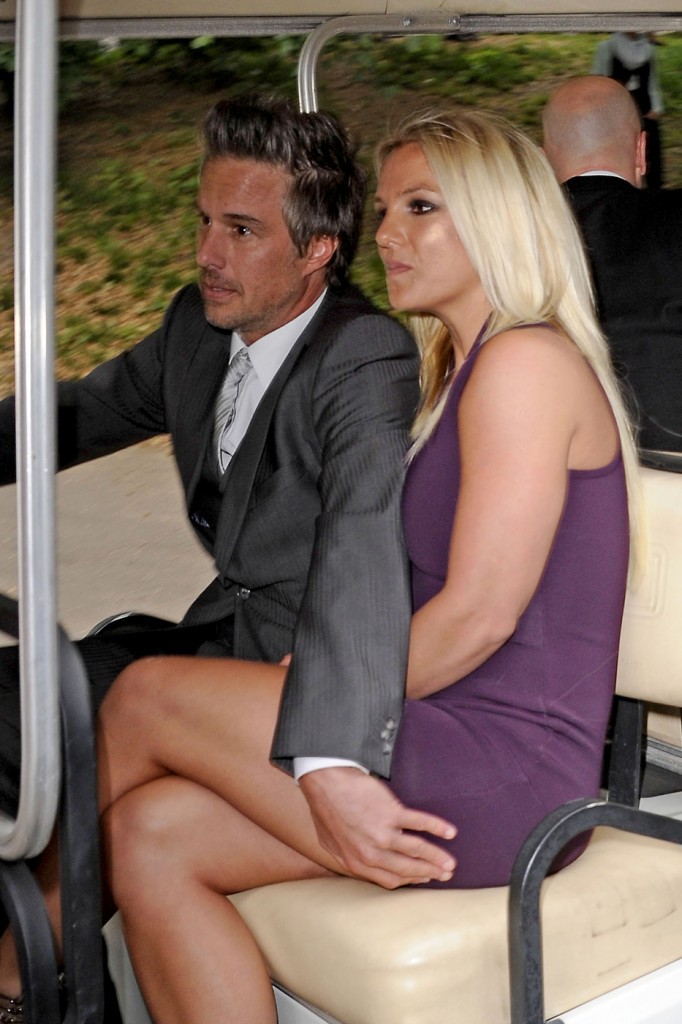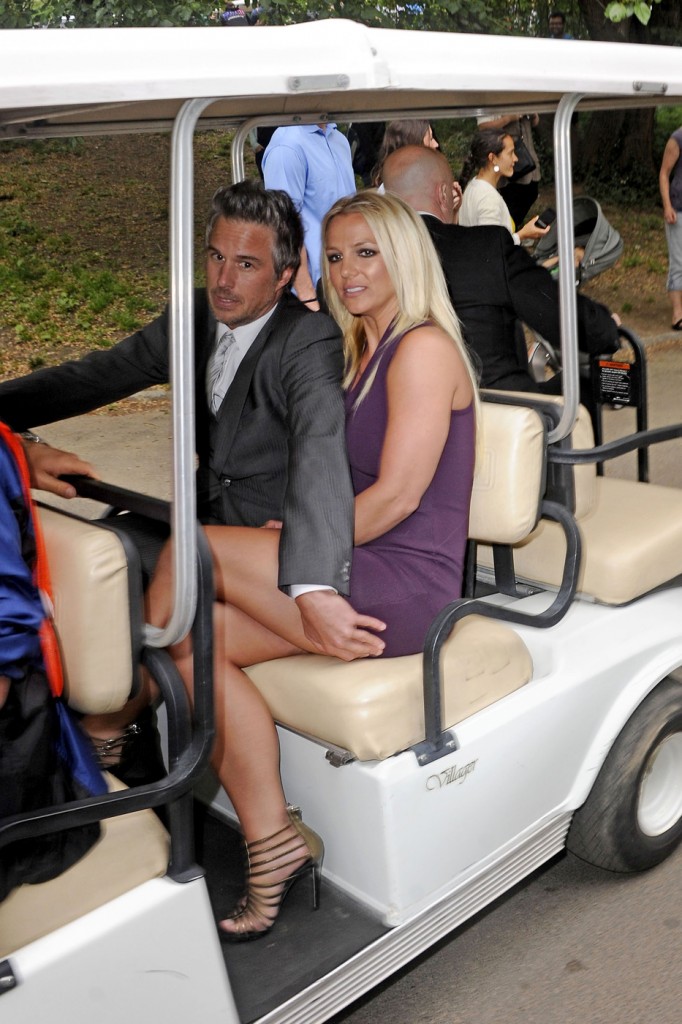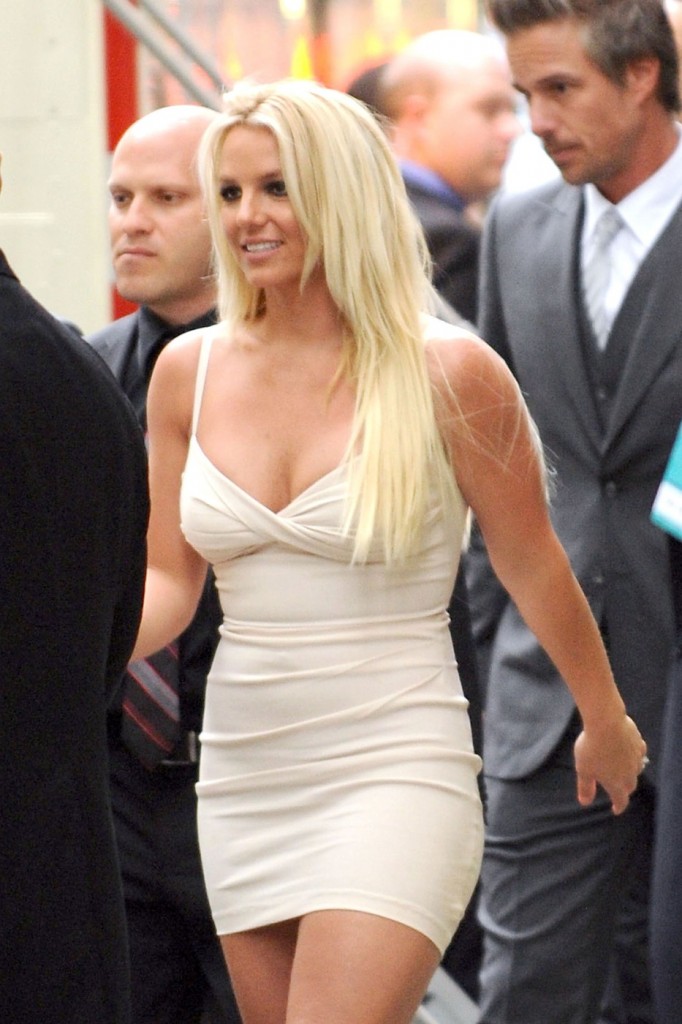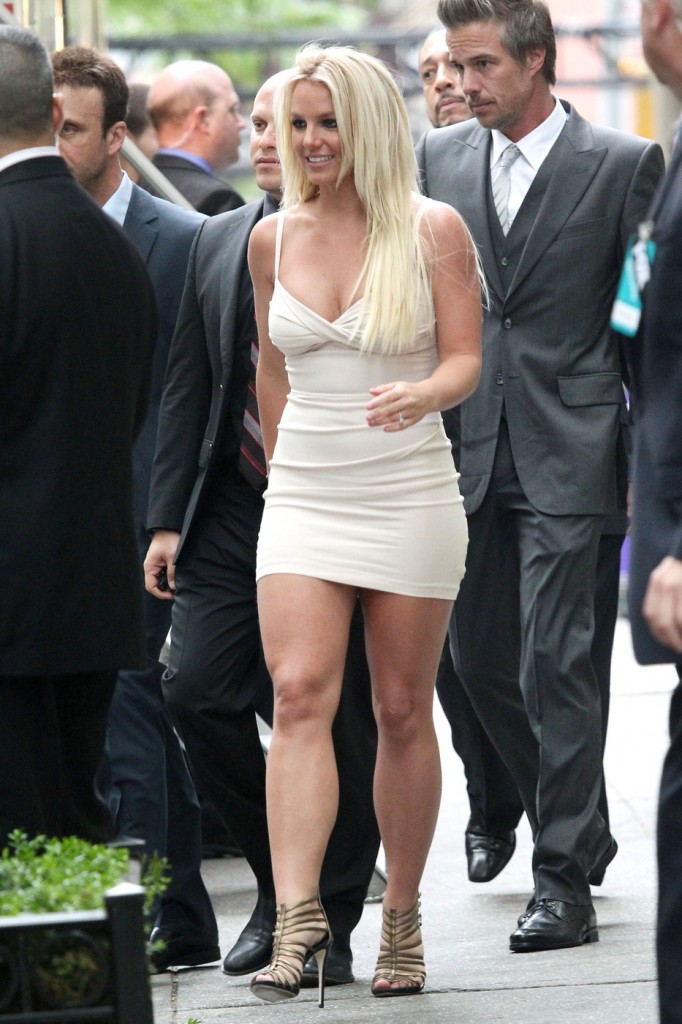 Photo credit: PacificCoastNews.com