Mary-Kate & Ashley Olsen in their own label, The Row: lovely or busted?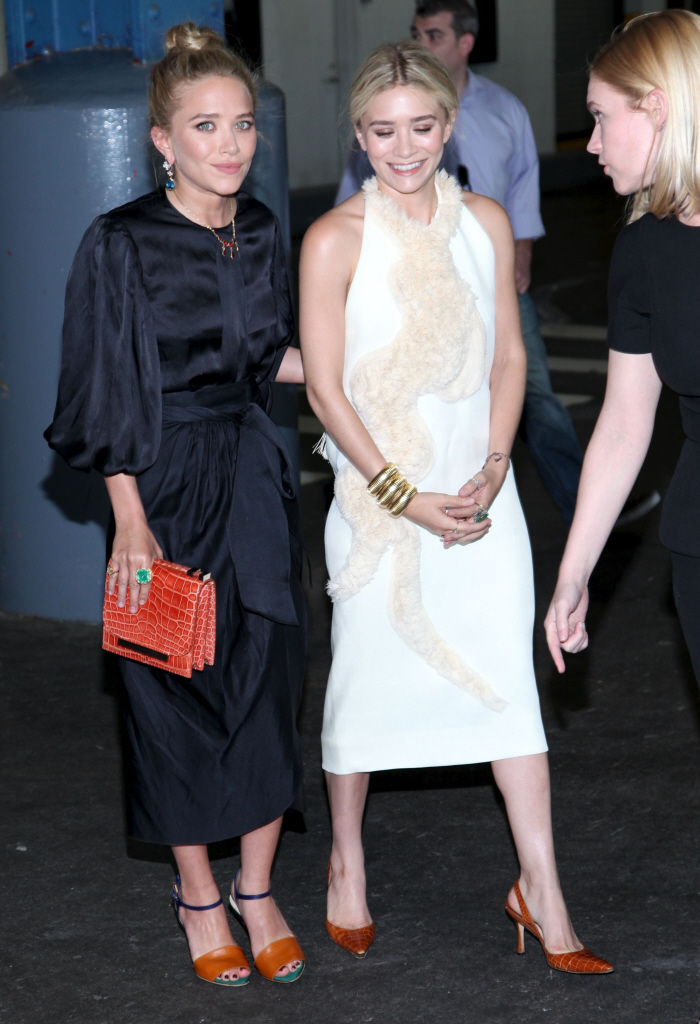 I know I'm going to be yelled at for this. It's been years and years and I still can't tell Mary-Kate and Ashley Olsen apart. In these new photos of the twins – at last night's Fresh Air Funds Salute to American Heroes – I think MK is the one in black and Ashley is the one in white? Right? Correct me if I'm wrong. And by "correct" I mean "caps-lock scream". Both young women are wearing The Row, their elite label. Is it wrong that I kind of like Ashley's (?) cream dress? Yes, that furry stuff makes her look like a Fraggle. But I like that look so much more than MK's oversized black satin.
By the way, did you know that MK has a new boyfriend! He's French. And he's the brother of France's (now former) president, Nicolas Sarkozy:
Ooh la la! Mary-Kate Olsen has found amour again with former French president Nicolas Sarkozy's younger brother, Olivier Sarkozy, a source tells Us Weekly.

"It's true, they're dating, and she's definitely interested in him," the Olsen insider tells Us about her new romance with the 42-year-old Frenchman. Though Olsen and Sarkozy are seventeen years apart (Olsen is 25), the source says their age differences suits her just fine.

"MK is constantly complaining about boys not being mature enough for her," the source explains. "She got the kids out of her system. Now being a businesswoman dominates her time, and she is rarely impressed with guys."

A second source confirms Olsen and Sarkozy are dating and tells Us, "They are good for each other.

Page Six broke the news of the fashion designer's newest fling Wednesday morning; a source tells the paper the pair have been seeing one another just over a month and that they're "head over heels."

The once-divorced Sarkozy split from his last serious girlfriend, actress Stella Schnabel, in March. On April 25, Sarkozy and Olsen attended a Knicks game together and hit the Hamptons over Memorial Day weekend.

Olsen's most recent longterm relationship was with artist Nate Lowman, from whom she split in 2010.
The age difference bugs me, but I can also see how it works. MK and Ashley are so weird about men, and they've professionals for so, so long… I can see how a 25-year-old Olsen ends up with a 42-year-old Frenchman. It makes some kind of strange sense.
Uncomfortable sidenote: I feel like a bitch for saying this, but they need to pose differently on red carpets together – the tit-to-tit pose is really gross now that they're adult women.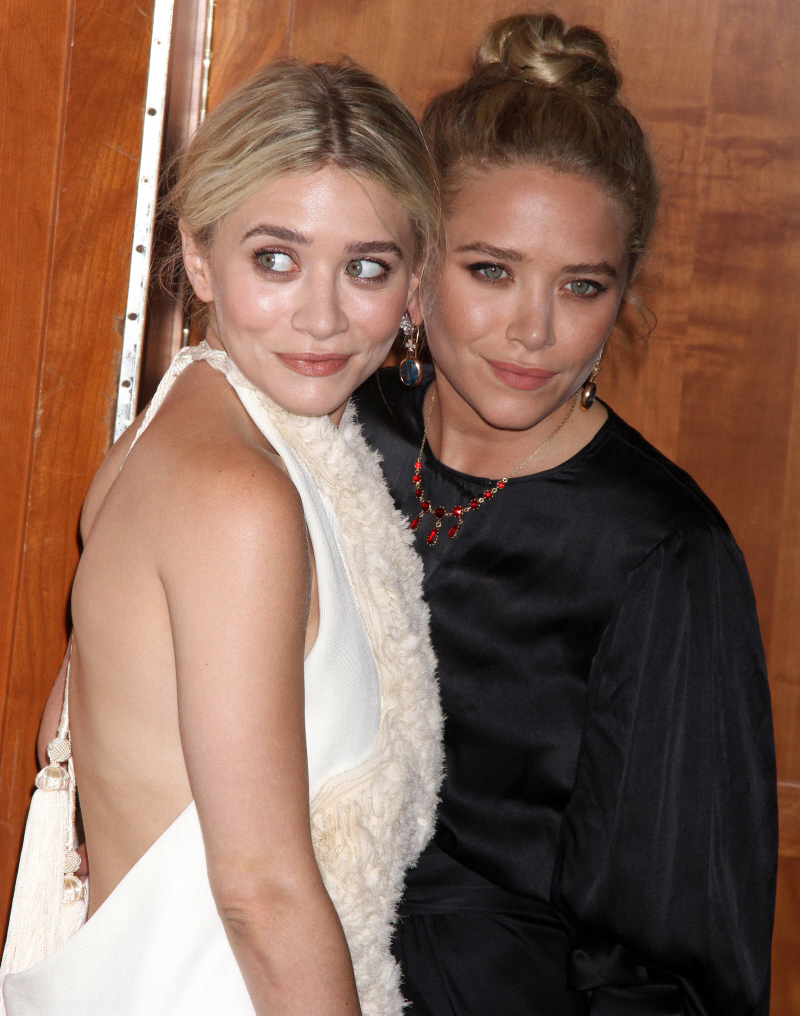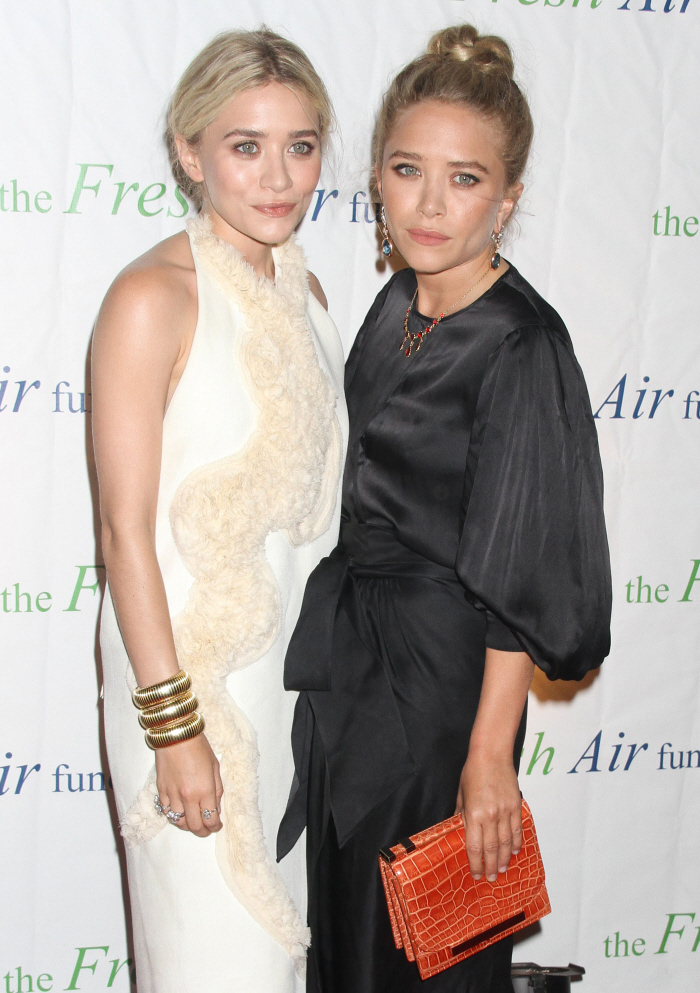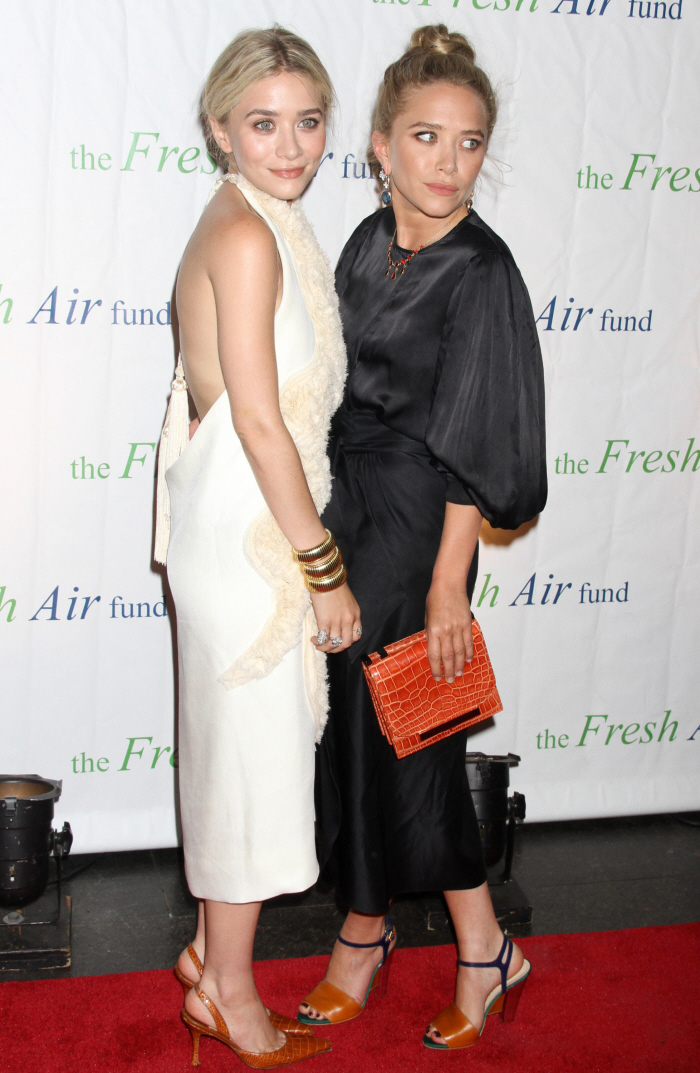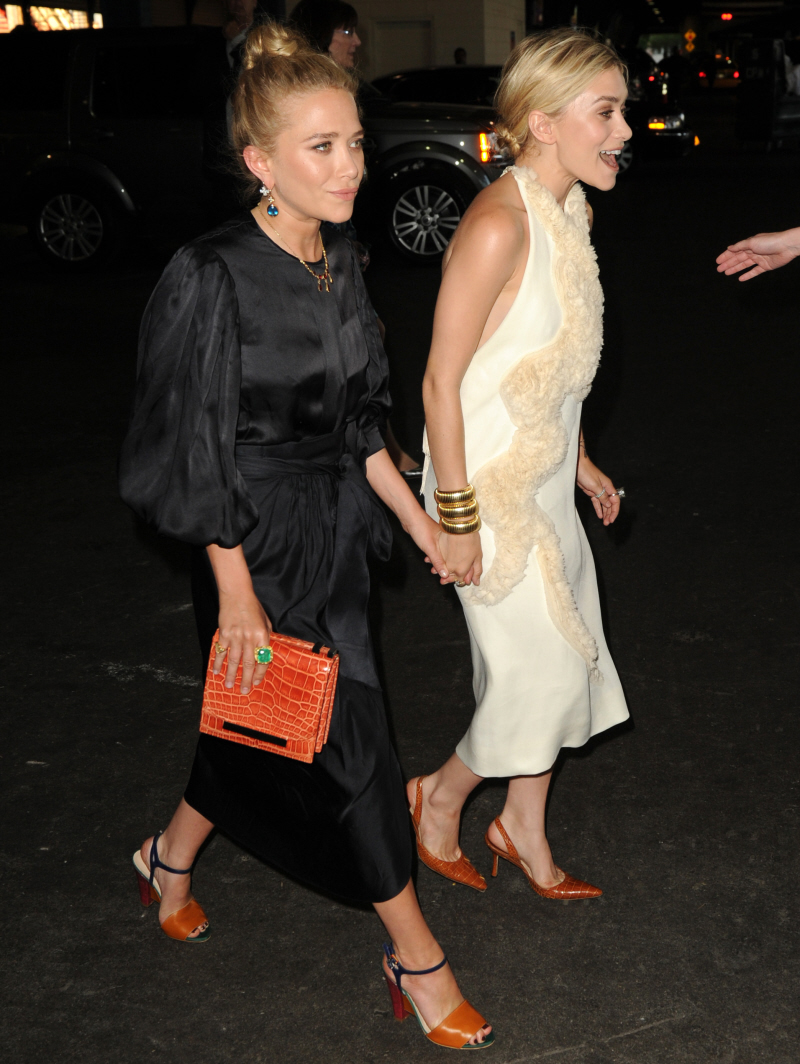 Photos courtesy of Fame/Flynet and WENN.

Written by Kaiser

Posted in Ashley Olsen, Fashion, Mary-Kate Olsen

- The Blemish interviews Carmen Electra [The Blemish]
- Rumer Willis joins Pretty Little Liars [Lainey Gossip]
- Morgan Freeman falls asleep during interview [D-Listed]
- Fug or fab: Isla Fisher [Go Fug Yourself]
- Tamra Barney confirms spinoff [Reality Tea]
- Movie franchises that rebounded [Pajiba]
- Why Dylan McKay is the perfect boyfriend [Buzzfeed]
- Saoirse Ronan could have been a Lohan [Evil Beet]
- GIFs from Cannes [Popsugar]
- Cat massages a dog [CDAN]
- Heather Graham is so pretty [Celebslam]
- What is Lucy Hale wearing? [Moe Jackson]
95 Responses to "Mary-Kate & Ashley Olsen in their own label, The Row: lovely or busted?"