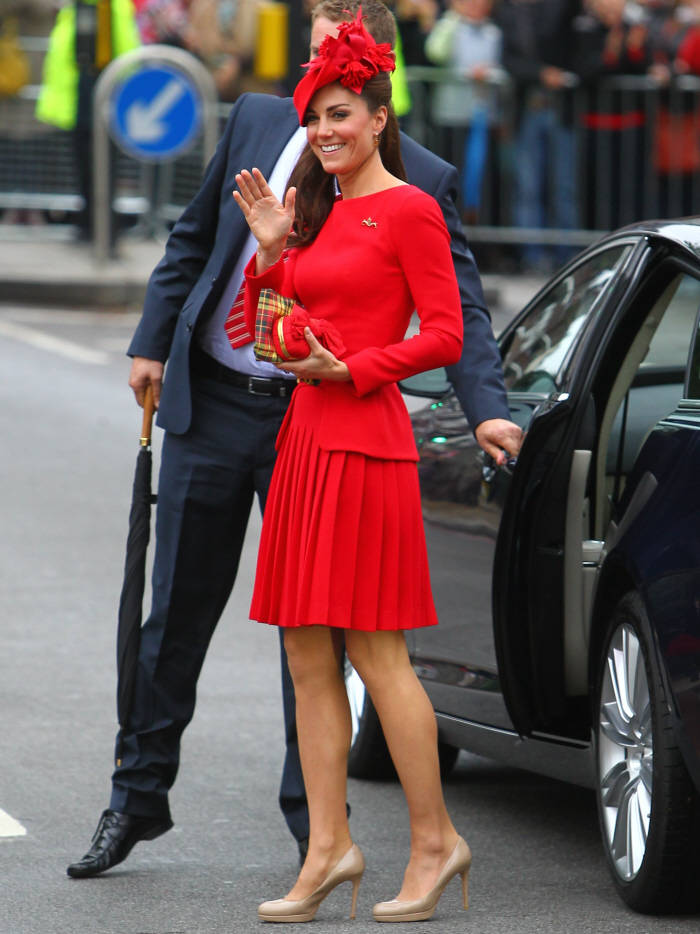 The Queen's Diamond Jubilee celebration has begun in earnest in England. Today is the big "Diamond Jubilee River Pageant Flotilla" down the Thames. Hundreds of boats and thousands of people are participating in the event – basically, the Queen and her family are on a huge barge (a fancy, royal barge), leading hundreds of other seaworthy vessels down the Thames for some kind of extravaganza event. These are some photos from the event. You can see some more of the extraordinary photos here.
Prince Harry, Prince William and Duchess Kate were there, of course, on The Queen's Barge (sidenote: not the real name, but shouldn't it be?), as well as The Prince of Wales, the Duchess of Cornwall (Camilla) and the Duke of Edinburgh. The men wore their military dress uniforms and the ladies wore their business-classy finest. Duchess Kate wore this fetching and eye-catching Alexander McQueen suit which is making me ill with envy. Most of the time, I'm pretty meh on Kate's clothes but this McQueen is devastatingly beautiful on her. I'm in awe of the way the sleeves and bodice are cut perfectly to her proportions. I even love her matching hat. This might be one of my favorite outfits ever on Kate. Now if we could just get her to stop fondling her hair during public events.
Harry and William were looking cheeky and cute too. Camilla and The Queen both wore white, and (just my opinion) the Queen looked kind of pissed off about it. Surely Camilla could have gone with a different color? If the Queen is wearing white, no one else should.
PS… The Queen's hat looks like a satellite dish. No disrespect.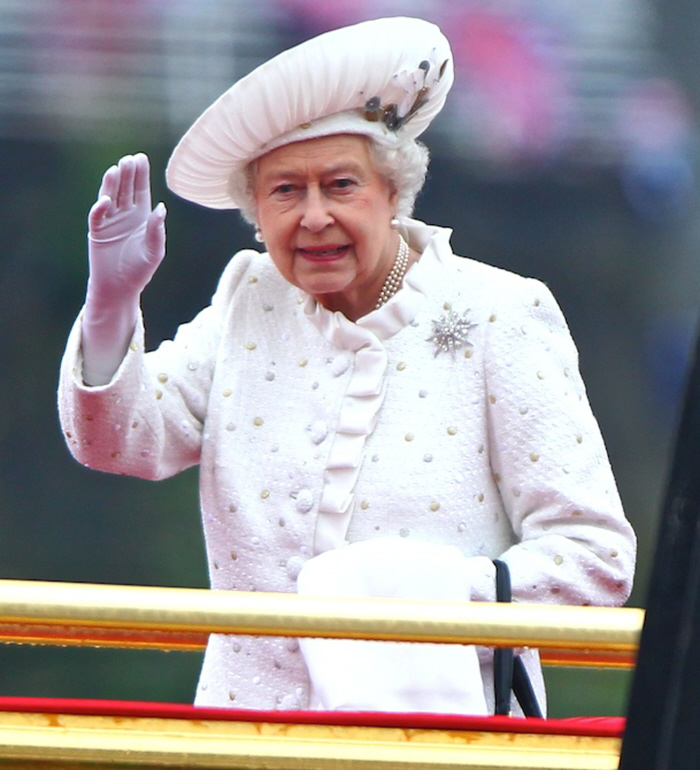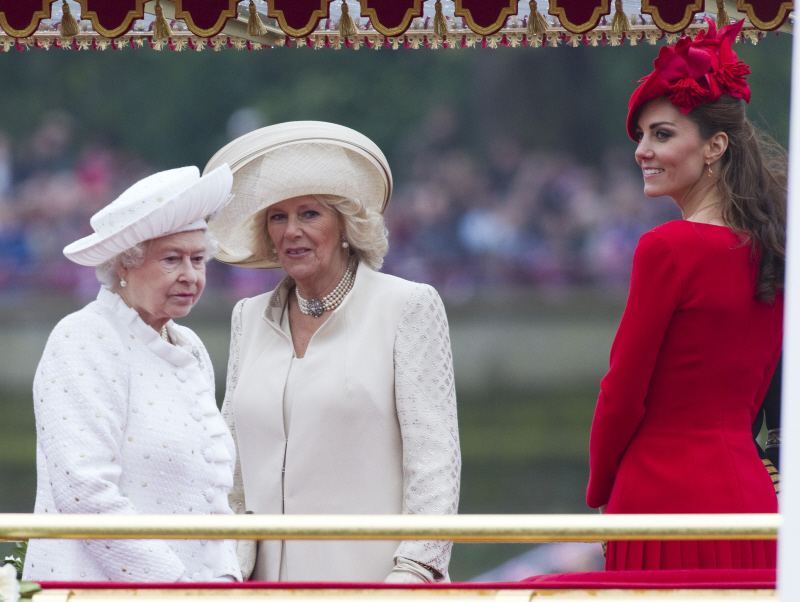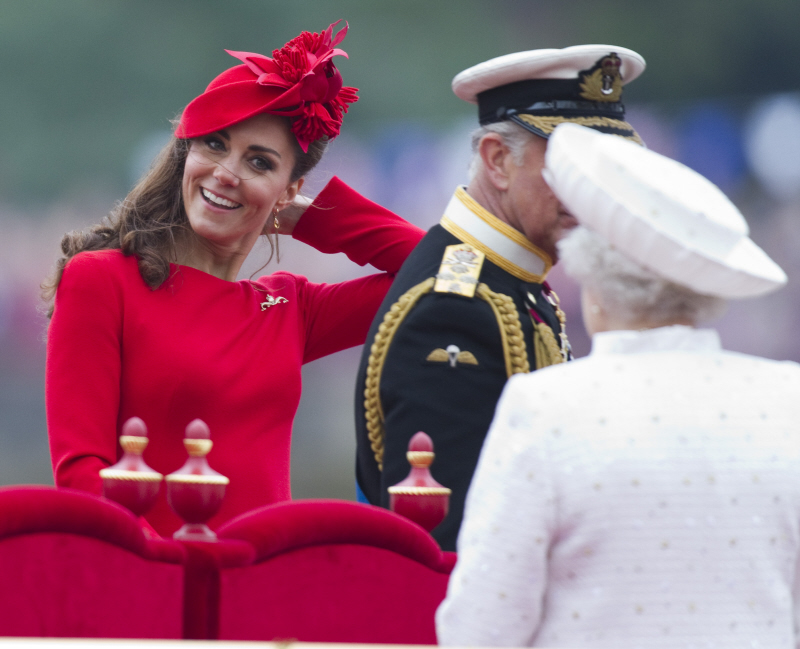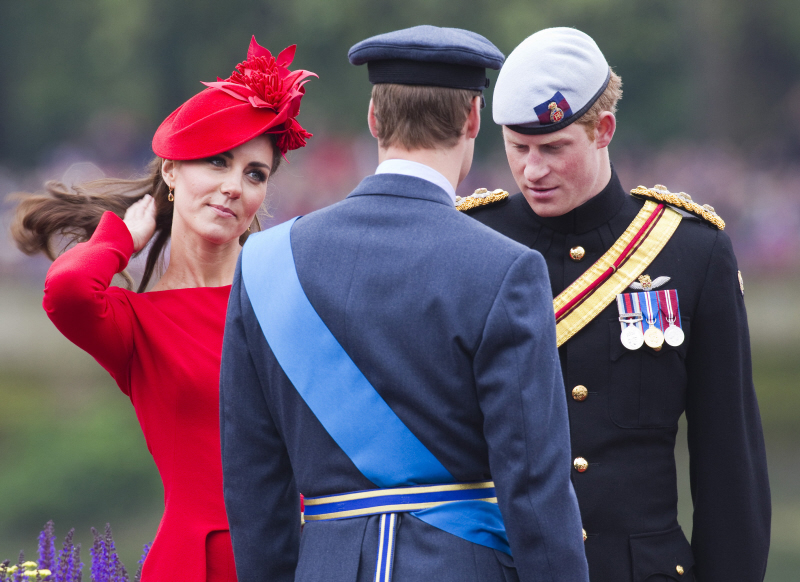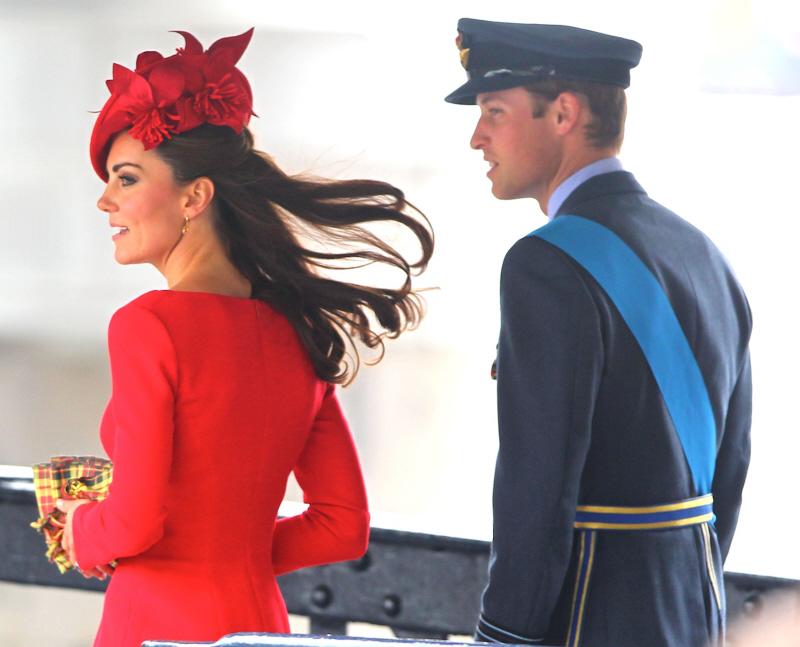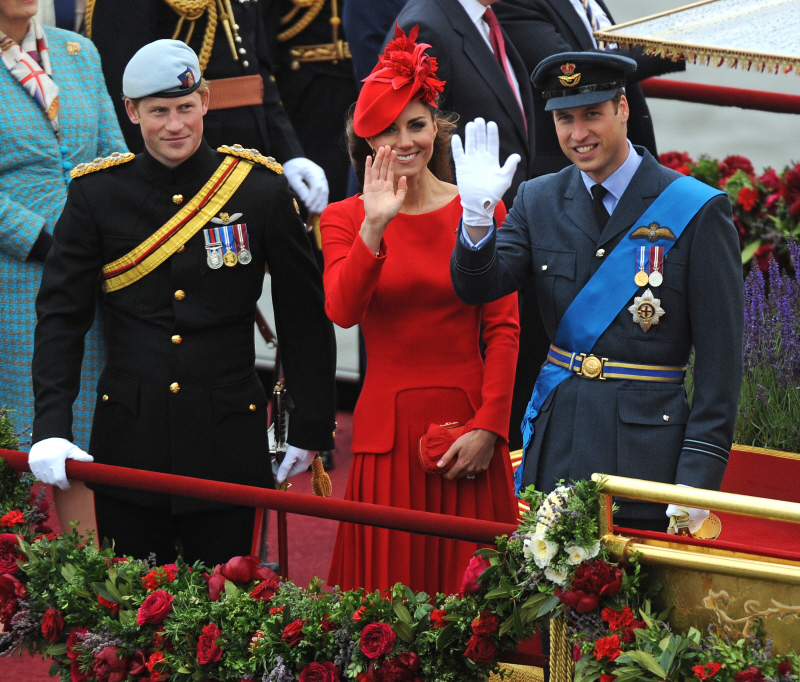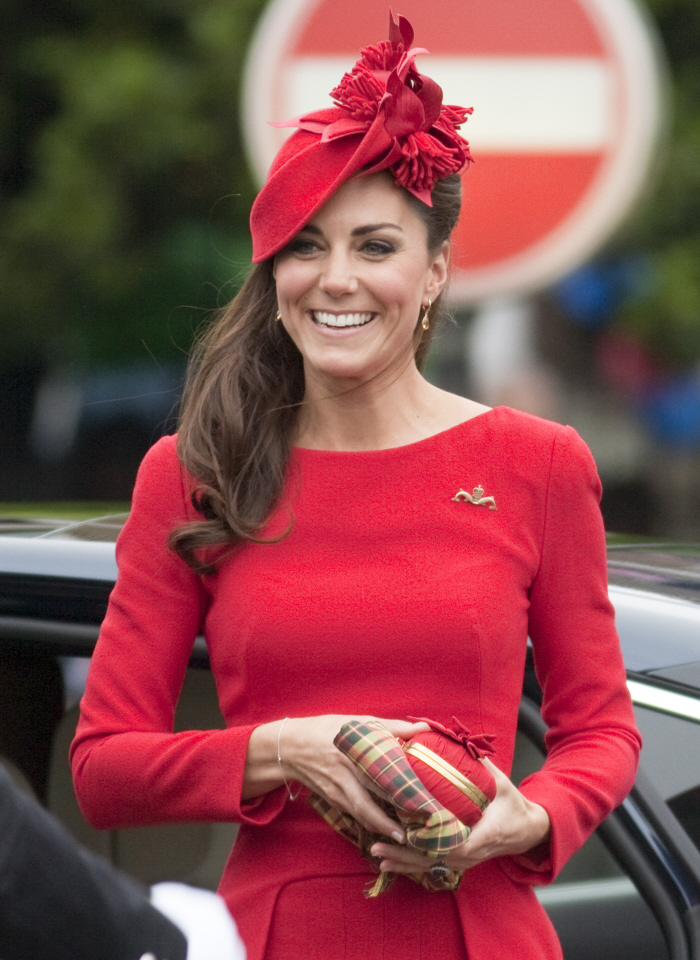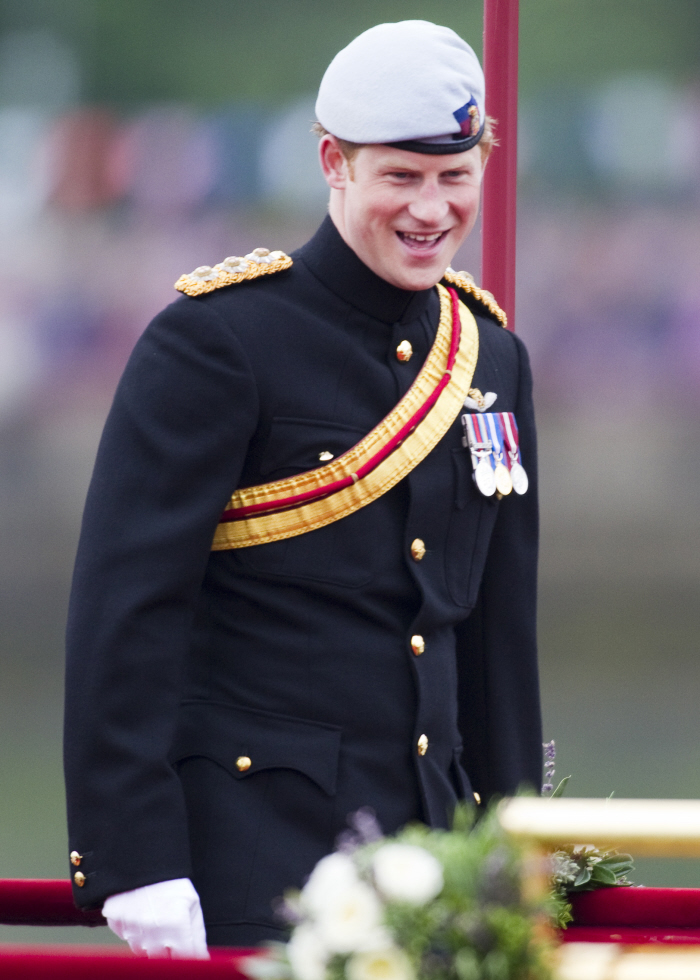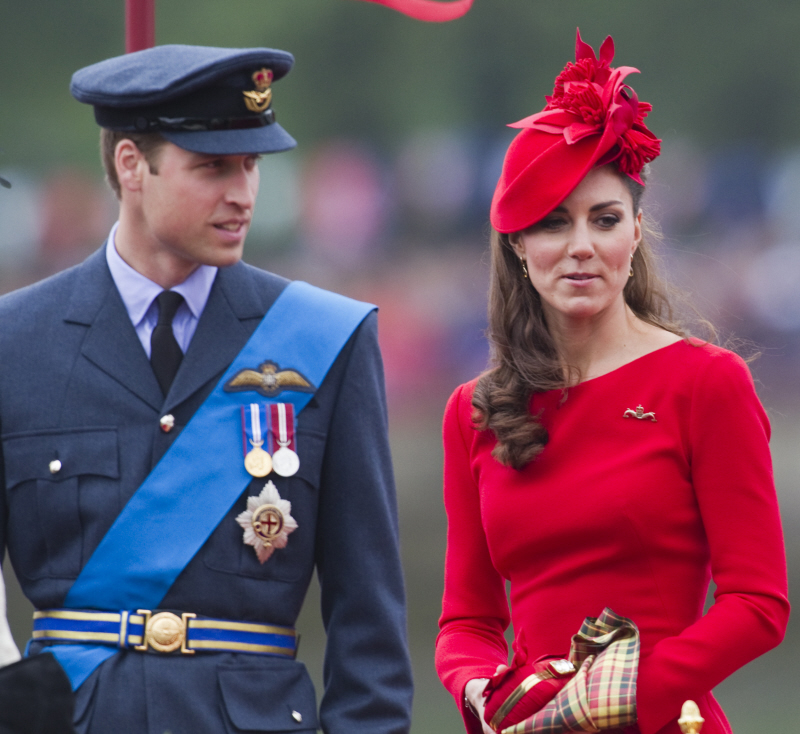 Photos courtesy of WENN.