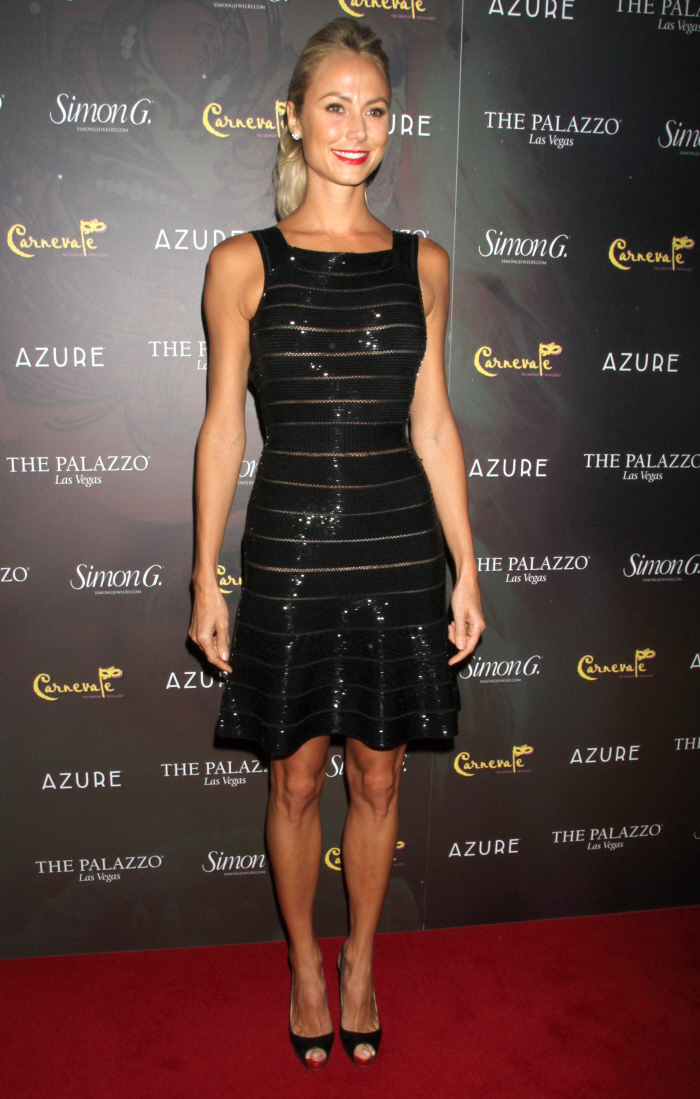 These are some new photos of Stacy Keibler at the "Simon G Jewelry Summer Soiree And Kickoff For Carnevale Nights at the Palazzo Las Vegas Hotel And Casino" over the weekend. Yes, Stacy is still around. And she's still doing paid gigs like a good girl. I have to admit – I think Stacy might have the best business sense of any of George Clooney's girls. What did Sarah Larson get? She got a few gigs as a "model" and she got to keep her clothes. Elisabetta Canalis got a (horrible) gig on Leverage and a Roberto Cavalli contract. Stacy got an agent, buzz about becoming a "judge" on some kind of reality show, plus lots and lots of smaller paid gigs and appearances. Plus magazine photo shoots and lots of clothes and an actual stylist. Stacy is really feathering her nest, isn't she?
In addition to this paid appearance in Las Vegas, Stacy has also gotten a charitable gig in association with John Frieda.
She was already blonde, but Stacy Keibler recently took her hair even lighter — all in the name of charity. The starlet (and George Clooney love) partnered with John Frieda and the brand's new Sheer Blonde Go Blonder Controlled Lightening Spray to raise money for HAIRraising, a fundraising initiative that supports the Boston Children's Hospital.

For every person who visits johnfrieda.com and watches a video of Keibler going blonder, the company will donate $2 to the organization. "Anything that I can ever to do help children, I'll do," Keibler tells PEOPLE. "This is an amazing cause."

Keibler, who naturally has light hair — "I don't even know what the color is anymore," she jokes — loves her new hue. "The spray is so easy to use and totally brightens your hair, so it's fun for summer," she says.

At the initiative's launch event, Keibler, a natural blonde, tried envisioning what it would be like to work a different hair color.

"You know I never say never. I think it would be fun," the 32-year-old stunner told Us Weekly in NYC Thursday. "I just, I wouldn't even know what to do because I've always been blonde!"

To keep her hair healthy, the star uses hair masks ("I do them when I'm in the shower shaving") and keeps maintenance to a minimum. "I have kind of wavy hair, so I'm lucky," she says. "It straightens easy but can curl easily, too."

And though she likes to have fun with hairstyles, she's not so sure she'll be chopping or dyeing her locks anytime soon. "I've always been pretty consistent with my hair," she admits, "so I think it'd be fun to try something new — but someday."

Visit johnfrieda.com to watch Keibler's video and donate to the cause.
[From People Magazine & Us Weekly]
Honestly, I've always wanted to try one of those fancy sprays – in my youth, when I went to the beach, I would put Sun-In on my hair and my naturally dark, dark brown hair would get some auburn highlights. I would imagine something similar would happen with this, or is this only for blondes? Anyway, here's the video (if you watch it, John Freida donates $2):
Can I just say? I'm surprised that Stacy got a gig related to her hair, because I don't think her hair is all that.
PS… Yes, that's Audrina Patridge. I love that Stacy and Audrina are posing together. They are the same.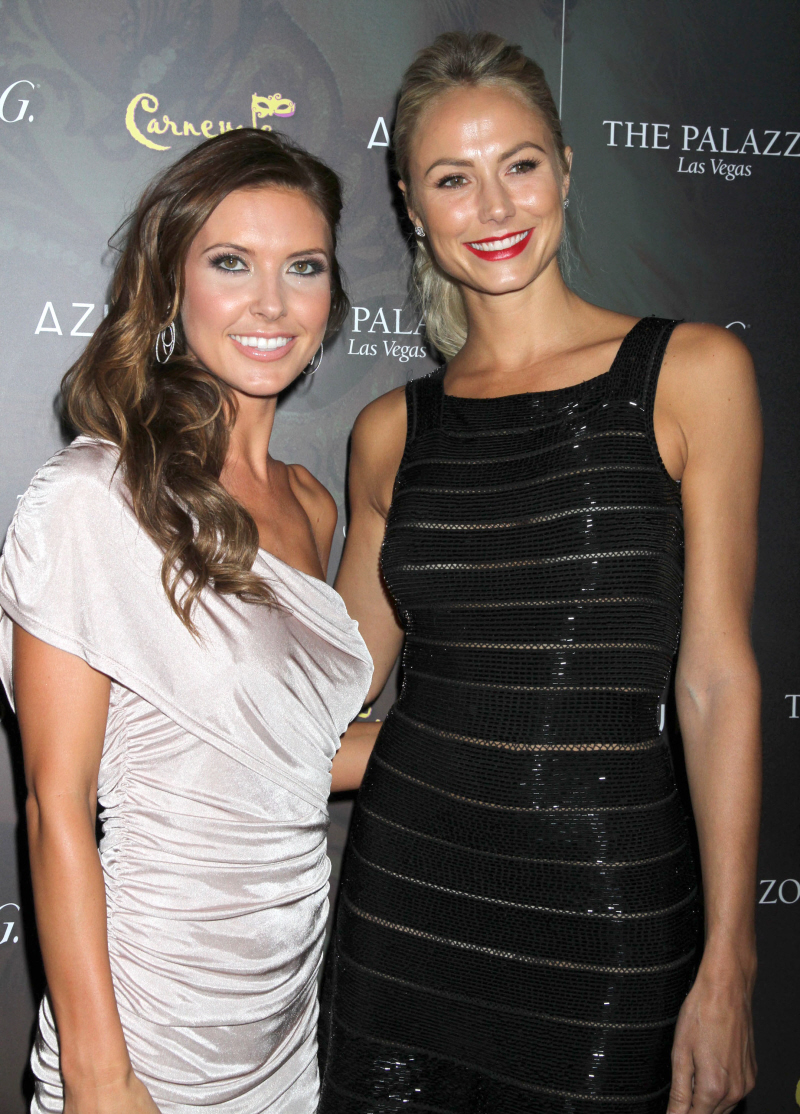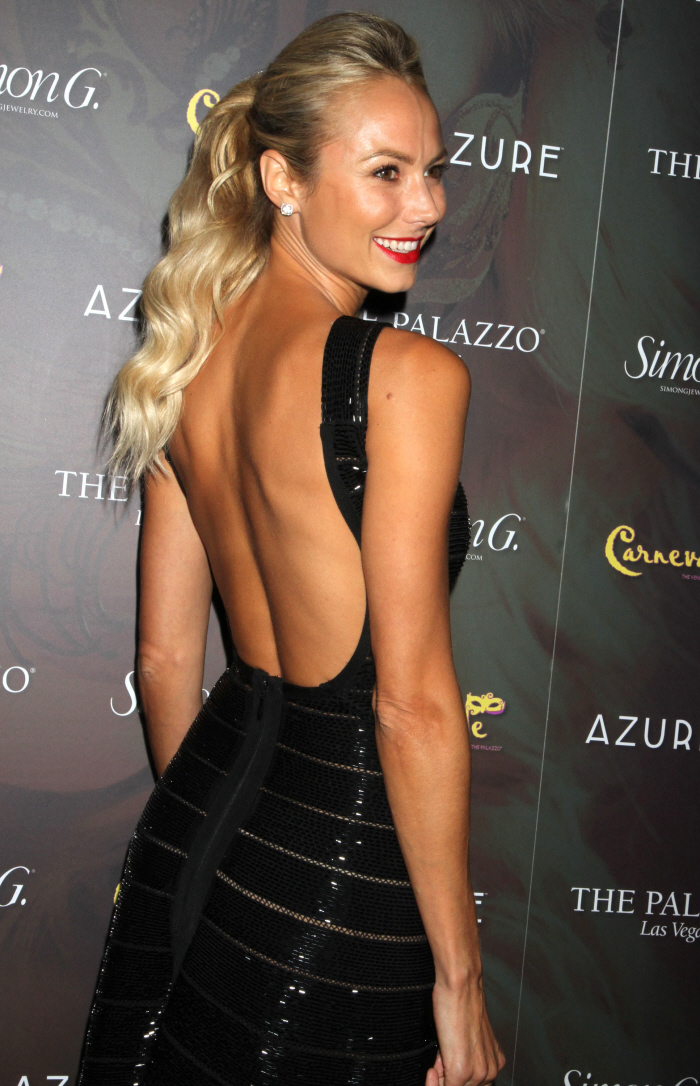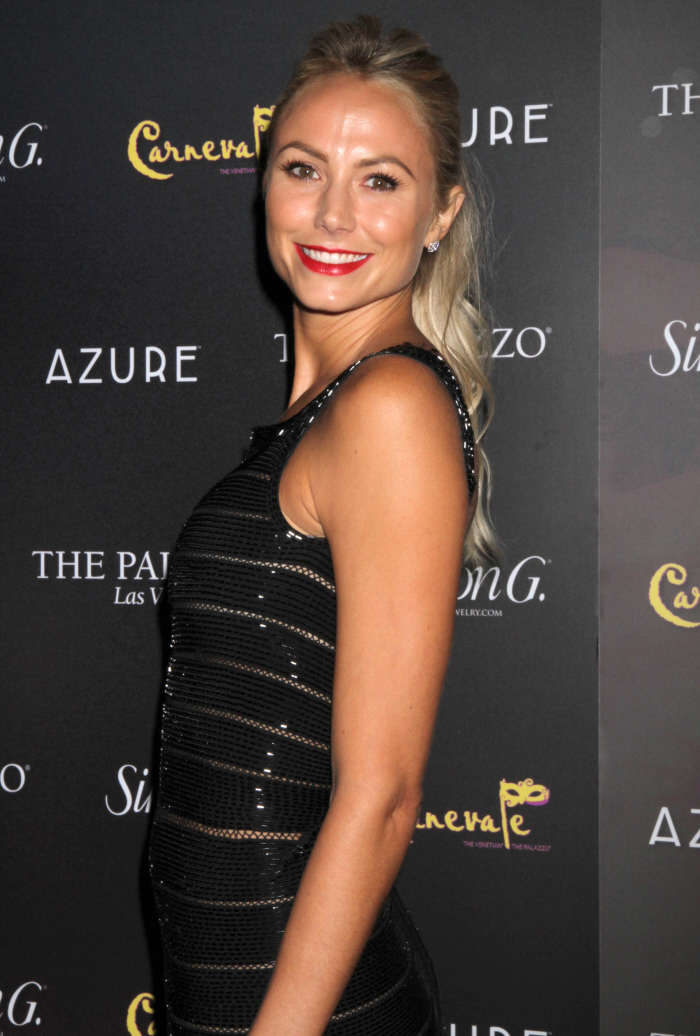 Photos courtesy of Fame/Flynet.