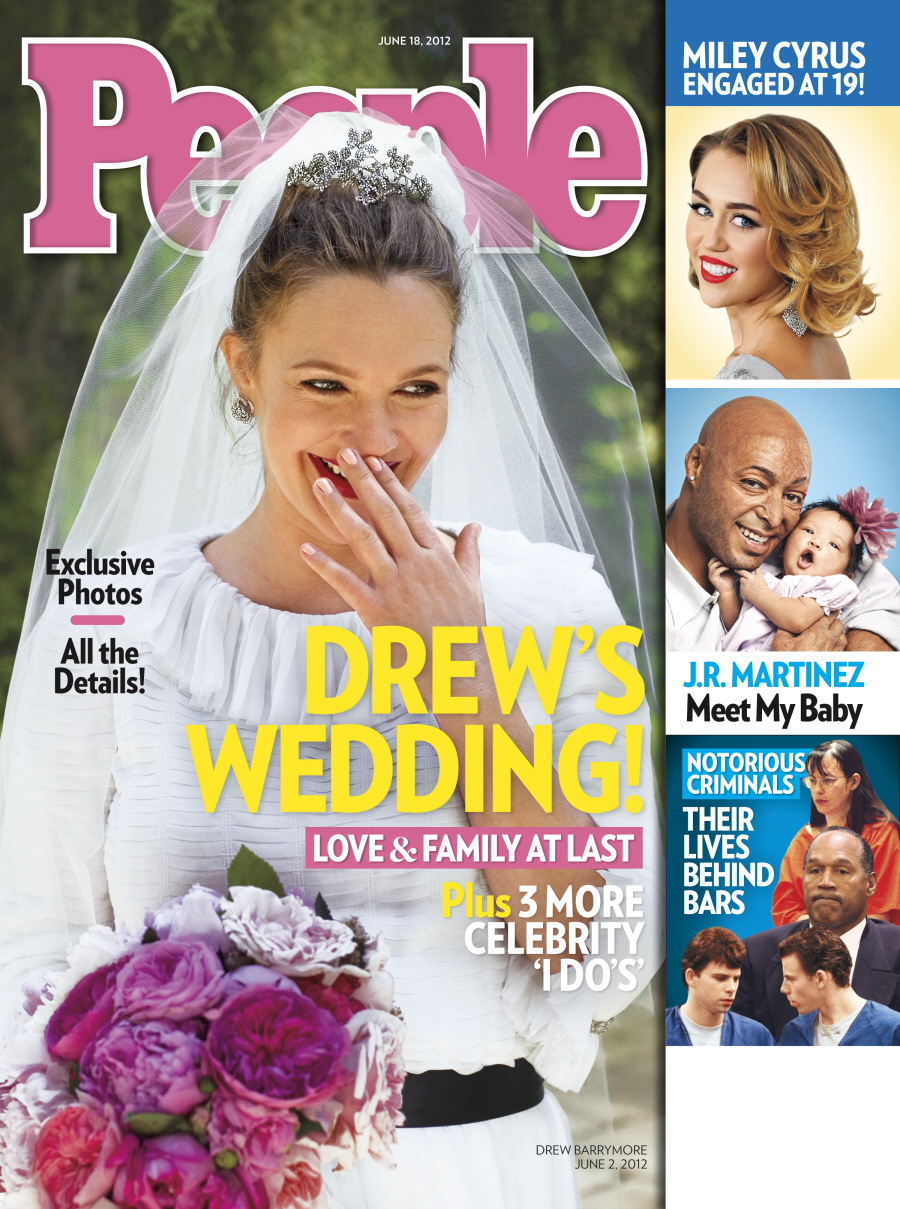 As we discussed over the weekend, Drew Barrymore and Will Kopelman just got married on Drew's Montecito property, and they sold their exclusive wedding photos to People Magazine. I mean, I'm assuming it's "sold" and not "given". Although Drew doesn't need the money and Will's family is rich (he's like the American Ned RockNRoll), I suspect there was a sale and it was more about exclusivity than profit. People Mag did two covers for Drew – one solo, and one with her new husband touching her baby bump.
Any thoughts on what we can see of Drew's Chanel maternity wedding gown? It's… um… conservative. I'm assuming the wedding service was traditional Jewish (a rabbi performed the marriage), which traditionally means the bride should be more "covered up" than, say, a Baptist wedding. I don't have an issue with Drew being covered up. I do have an issue with that funky collar though.
Dear friends, close family and a flower-embroidered Chanel gown designed by Karl Lagerfeld himself – no wonder Drew Barrymore is a beaming bride.

"The day was perfect," Barrymore, 37, told PEOPLE the day after tying the knot with art consultant Will Kopelman. "Everyone we love and care about was there. It was as fun and meaningful as we ever could have hoped."

For the June 2 ceremony at her $5.7 million Montecito, Calif., home, the expectant actress and Kopelman "just wanted a backyard wedding," says event planner Yifat Oren.

Oren and co-event planner Stefanie Cove delivered a "vintage romantic"-themed fete, creating what Oren called an "ethereal" feel for the wedding party and guests Reese Witherspoon, Cameron Diaz, Jimmy Fallon and Busy Philipps.

The decorations for the traditional Jewish ceremony included vintage lace, pink flowers and green garlands.

For much more about the wedding, including the A-list guests, the emotional ceremony and the reception catered by famous chefs – plus photos! – pick up this week's issue of PEOPLE, on newsstands Friday.
Kopelman "just wanted a backyard wedding." Hm. He comes from money, he knocked her up and maybe his family pushed him into marrying her and she converted – and after all of that, he just wanted a backyard wedding? I don't know. I'm not raising the "Code Red: Drew Picked Another Loser" alert yet, but I do have my doubts as to whether this will be a good match in the long run. We'll see. I do enjoy the bridal whitewashing of Drew, though. Like this is her first marriage. Or her second.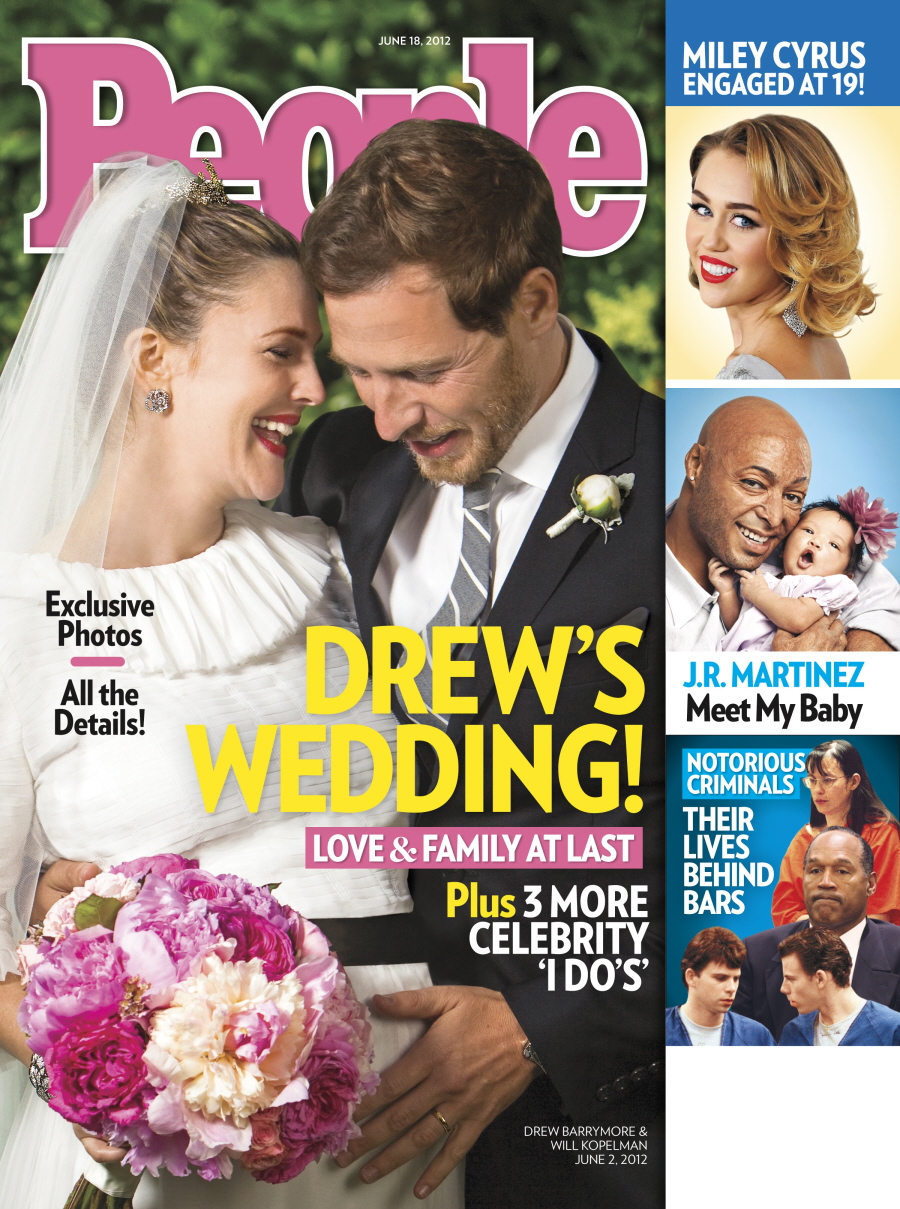 Covers courtesy of People Magazine.