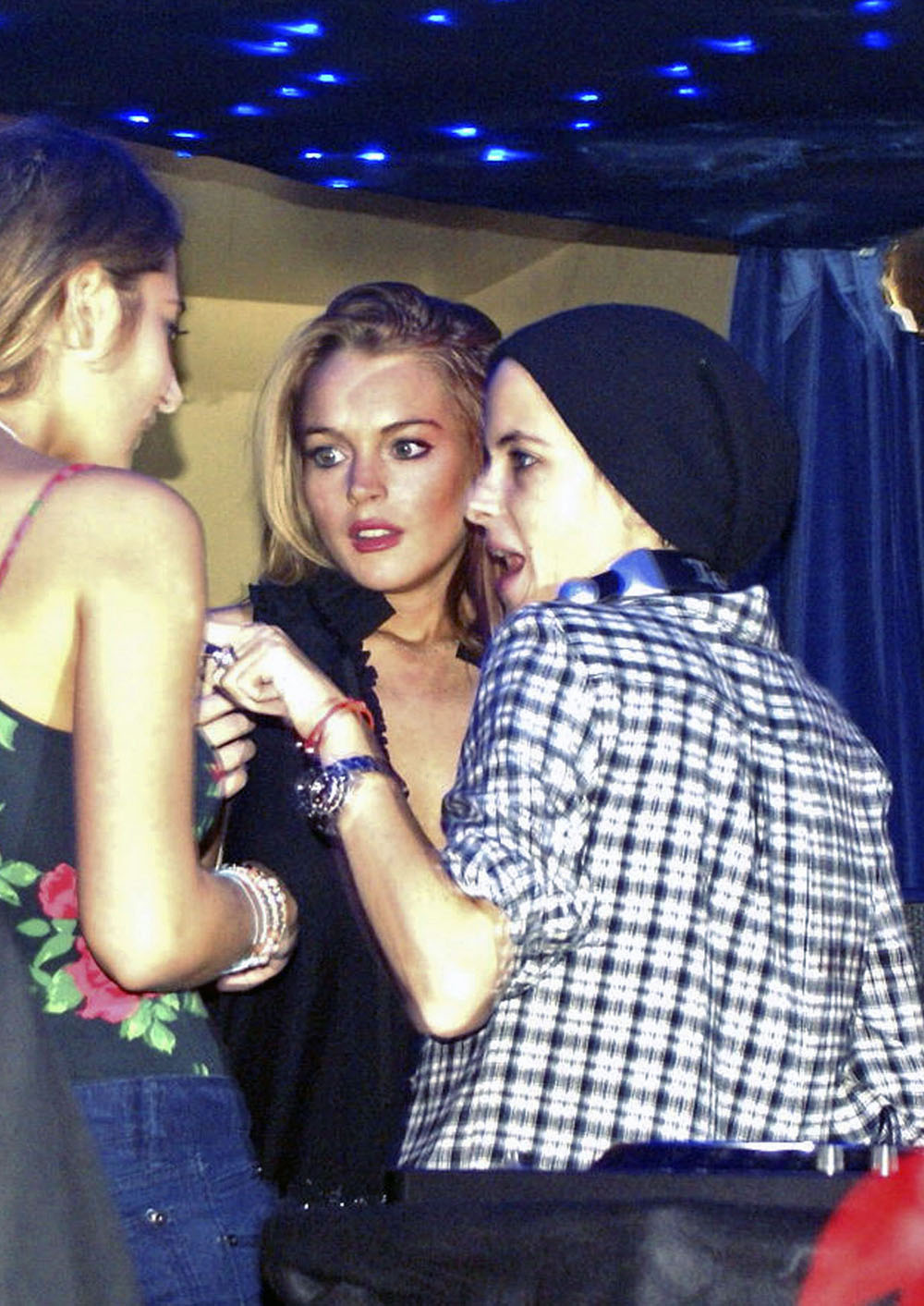 Lindsay Lohan and Samantha Ronson seem to be on the verge of breaking up. According to multiple sources, things have gotten so bad that the pair are in couples counseling. There have been increasing reports of the two fighting, and Lohan's insistence that she's not a lesbian couldn't have gone over well with Ronson.
THE most talked-about twosome in Hollywood are talking with a couples counselor to resolve their escalating problems, an insider told Page Six. Lindsay Lohan and Samantha Ronson "are fighting like cats and dogs," according to our source. "They fight every day, screaming, crying and yelling at each other.

"Sam and Lindsay are still very much together and very much in love, but drama just seems to follow Lindsay, and Sam hates it. She deals with Lindsay every day. And every day for Sam means questioning, 'Is this worth it?' "

Page Six spies saw Lohan and Ronson get into a spat outside of Citrine on West 21st Street recently, and the London Sun published details of a explosive argument this week outside Boujis in London, where Ronson was deejaying. The paper reported "all hell broke loose" and the the screaming match ended with Lohan "in tears."

On Nov. 4, a video posted online showed Lohan, 22, snapping at Ronson, 31, to "pull the car up, Sam" in front of a slew of fotogs. "Lindsay is high-maintenance and a lot to deal with," another insider divulged. "And Sam has always dealt with her. But it isn't easy."

"The things they argue about have to do with their age difference," said our insider. "But no matter what happens, at the end of the day, they are always fine."
[From Page Six]
Lohan's rep said she's "unaware" of any therapy, and for once I'll buy that. I seriously doubt even attention seeking Lindsay Lohan would call up her publicist and say, "Hey, just to keep you in the loop, Sam and I are seeing a counselor because I'm so crazy and she's tired of dealing with it." Which I assume is what most of their issues come down to.
It seems pretty clear that Lindsay's dealing with some issues regarding her sexual orientation. Page Six's source claims she'll go "straight back to guys" if she and Samantha break up. Combined with all the "I'm not a lesbian," and the admittance that "maybe" she's a bisexual, it doesn't appear that Lohan is really clear about who or what she wants these days. Which is fine, but considering all that, it's probably best not to be in a relationship that's so serious it requires couples counseling.
Here's Lindsay at the launch of the new Atlantis Hotel on the Palm Jumeirah in Dubai last night. Images thanks to WENN and Fame. Header of Lindsay watching Sam deejay a set at Cafe de Paris in London on November 15. Images thanks to Bauer-Griffin.