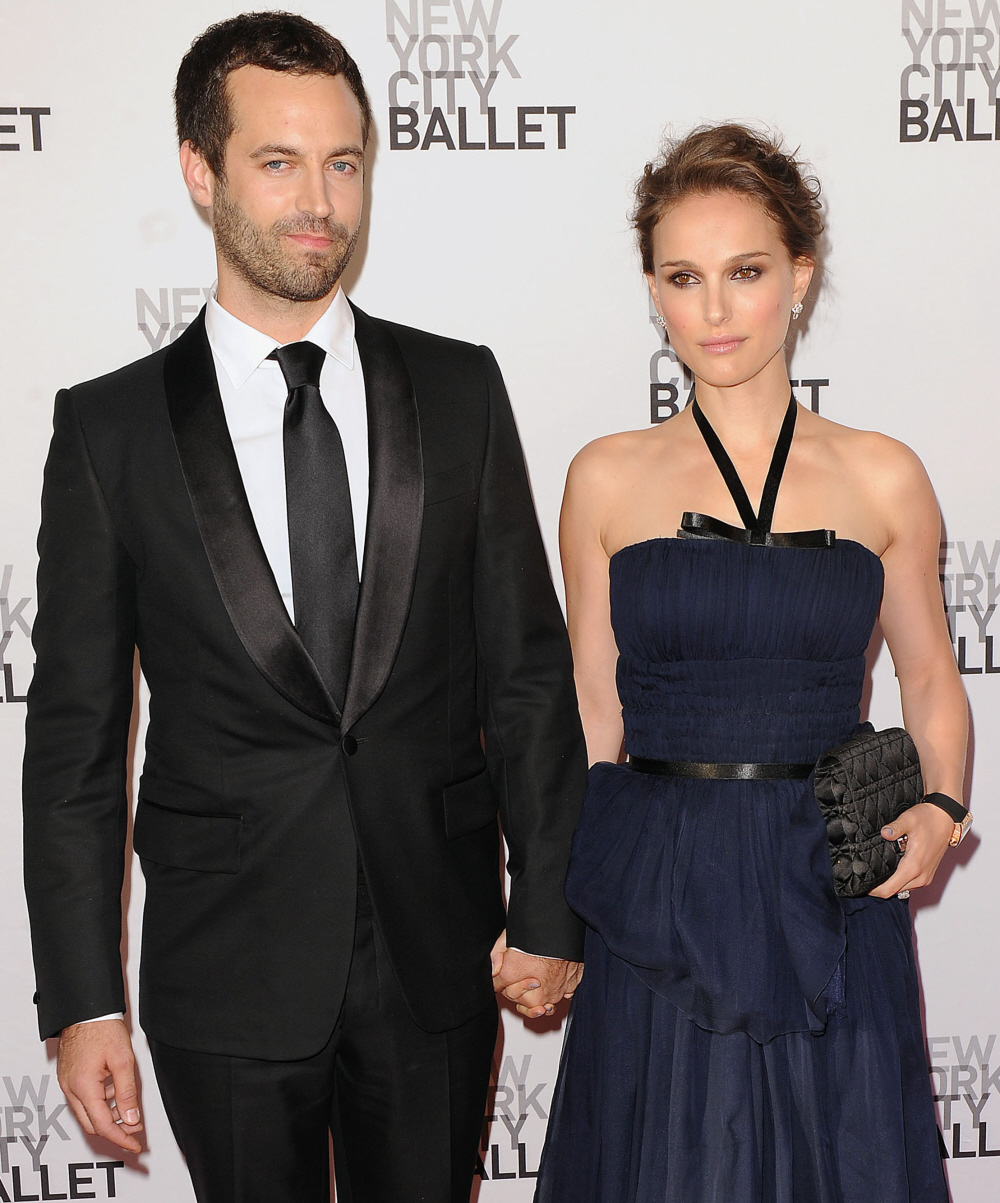 The Enquirer's gossip guy, Mike Walker, always has stories about what celebrities are like when no one is there to document their behavior. No one except Mike Walker's informal team of informers and snitches. Which is to say that I believe some of Walker's stories, but most of time I think he's just getting his stories from someone with an overactive imagination. This week, Walker claims that Natalie Portman was recently in an LA vegan café with her son Aleph, and Aleph starting throwing a fit. Natalie was so embarrassed, she asked for her food to go and she did something nice on her way out…?
Mummy hushes! Vegan Natalie Portman popped into LA deli Flore Vegan for lunch with 1-year-old son Aleph, who usually naps peacefully in his carrier while Mommu noshes – but this time the tyke started crying right after the waiter took the star's order. Natalie tried calming her kiddie down, but nothing worked, so she asked the waiter to box her order to go, then immediately apologized to nearby diners – and quietly told the waiter to put the tabs for three tables on her bill!

Said my source: "Her fellow diners were grateful, but protested – saying kids cry sometimes and Aleph wasn't that bothersome. But Natalie, apologizing profusely, insisted on paying their tab of nearly $150, then left them to veg in peace."
[From The National Enquirer, print edition]
That was nice if she did pay for other diners' checks, and since the amount is so small (relatively speaking), I think this story could be true. Plus, babies do have their moments where they just cry and you can't calm them down. I never really get mad at parents with crying babies… that is, unless the baby is really WAILING and it would be easy enough for a parent to just step outside of the restaurant/movie/whatever with the loud baby. Even then, I'm not really "mad". Just irritated. The worst – in my opinion – is when it's an older kid throwing some kind of loud tantrum in a public place. If the child is old enough to be reasoned with, bribed or threatened, that child is too old to be WAILING in a public place. Of course, I was raised by parents who threatened to leave me at the supermarket whenever I cried, so maybe I'm not the best judge.
Here are some recent photos of Natalie and Aleph coming out of an LA synagogue. You can't see the baby, of course. I just looked through all of our photos – we don't have access to any of Aleph's face. You can see one of the rare photos here. Aleph's a cutie. But Natalie is pretty vigilant about not showing him off.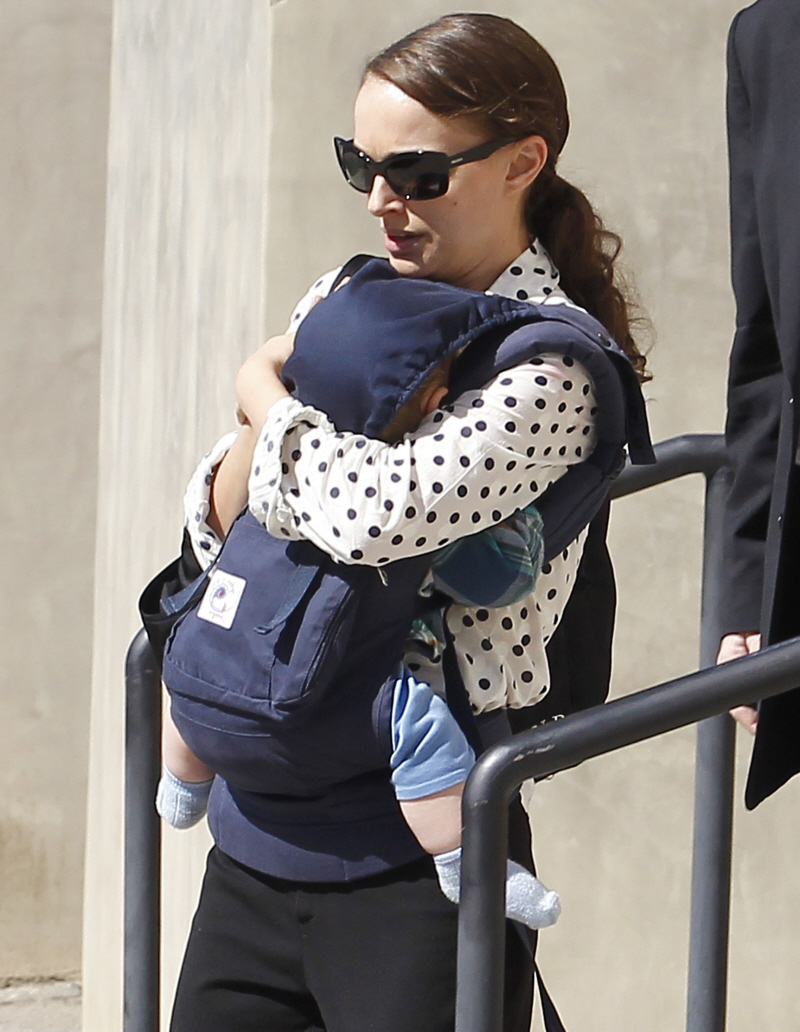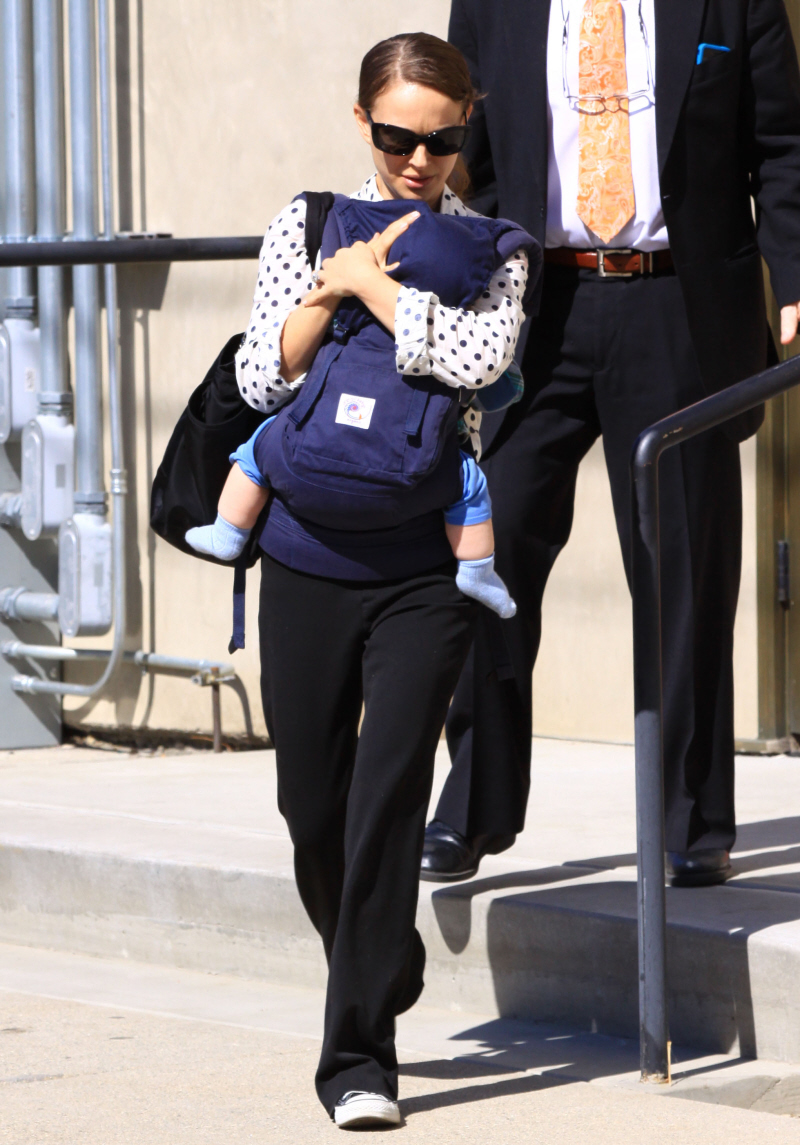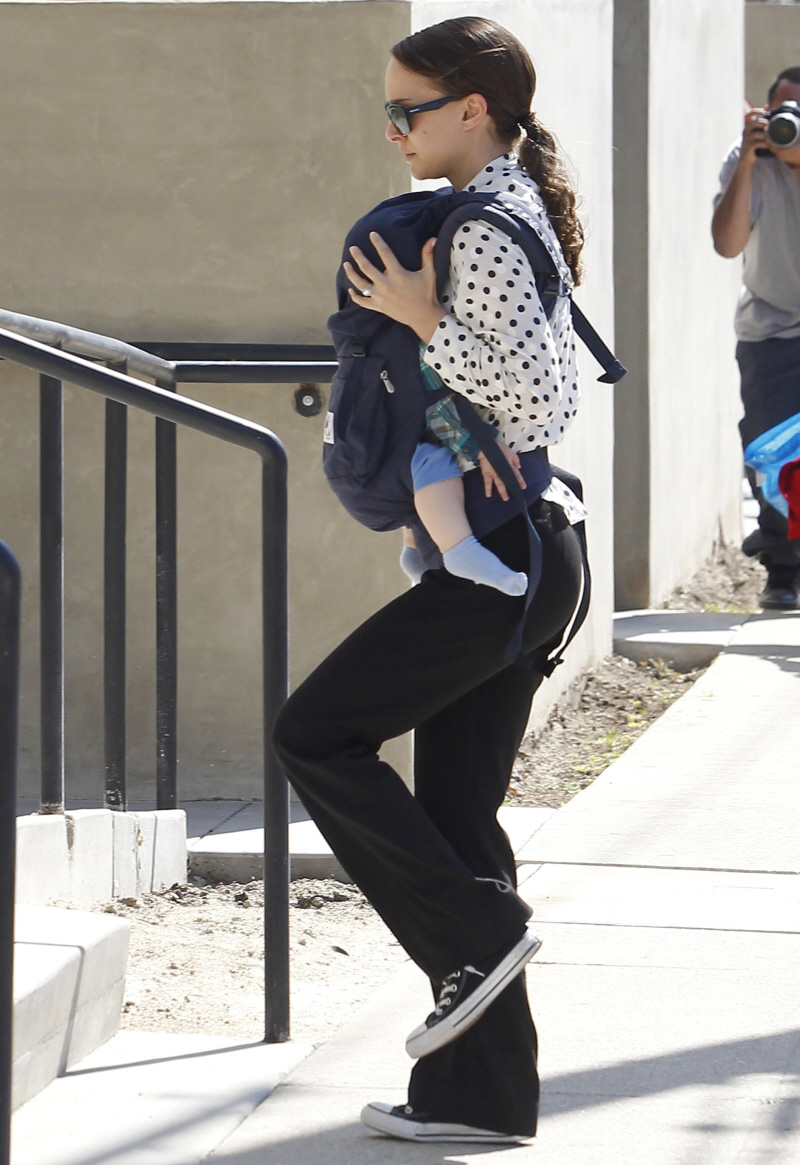 Photos courtesy of Fame/Flynet.