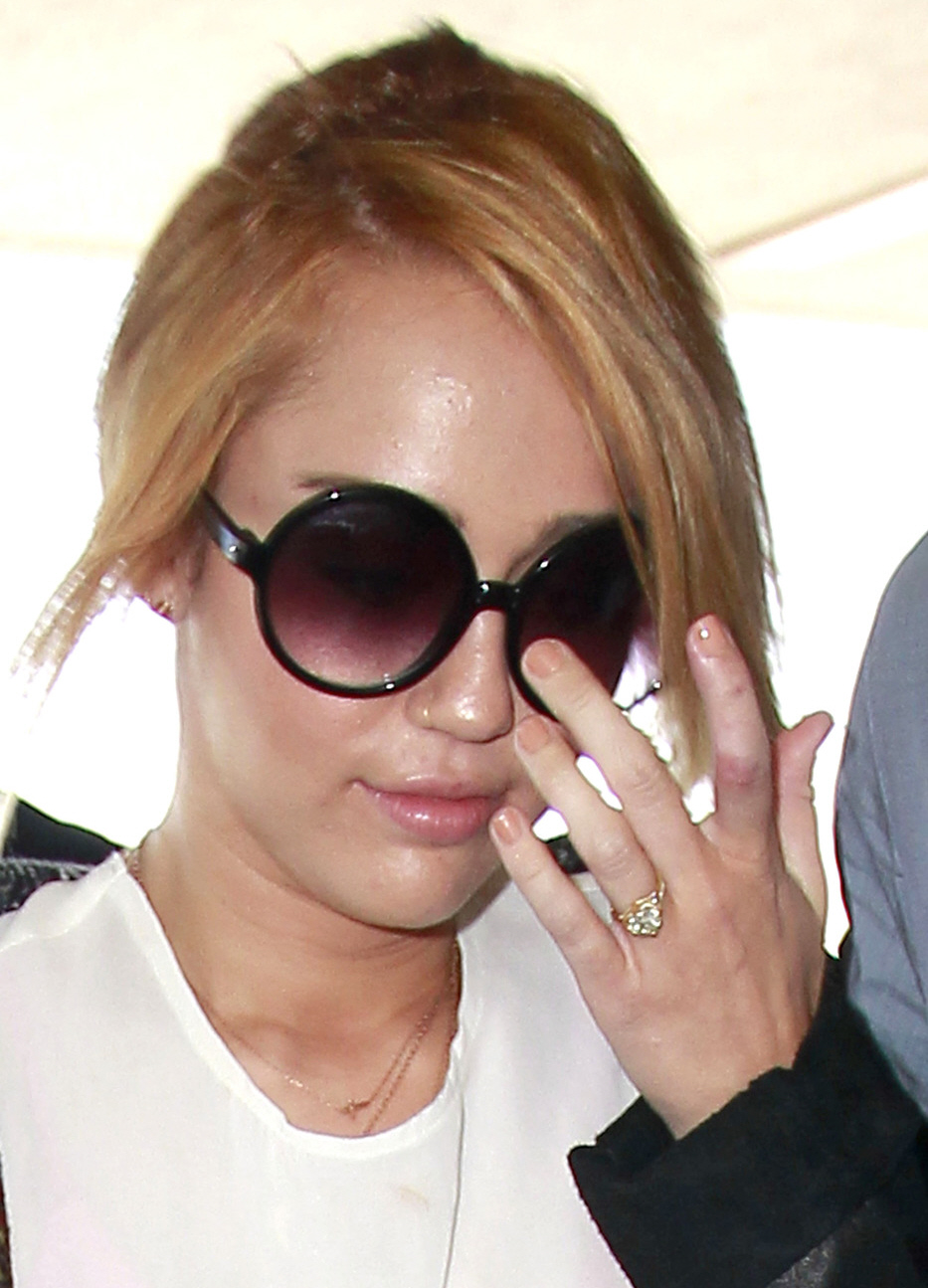 I didn't even realize this at the time, but Miley Cyrus was all by herself when she rolled out her engagement to People Magazine like a total pro. Liam Hemsworth has been in New Orleans filming a movie, and Miley was in LA. My guess is that Miley and Liam decided how they wanted to announce everything, and Miley called up People Magazine and arranged the story. To ensure that other outlets didn't ignore the story, Neil Lane was sent out to give quotes about the ring. Honestly, this engagement announcement was more well-organized than Brangelina's.
Anyway, Miley was in LA for most of the week – People Magazine says she did a photo shoot for a magazine on Wednesday. But here are photos of Miley at LAX yesterday – she was probably headed to New Orleans to see Liam, I'm guessing. A source tells People, "Even when they're working, they find time to be together." They're not planning a quick wedding either – the source says Miley is "playing that part by ear." As you can see in these photos, Miley is fine with showing off her ring, even if The Ring's first photo-op was at LAX. It's fine. She's happy, y'all.
But for how long? E! News reported a few days ago that Miley has been "quietly" working on a new album, and that she plans to release it and promote it before she and Liam get hitched. A source tells E! news that Miley is "having fun making music for the first time in her career… We are watching a young girl turn into a young woman." I worry about her. But there's a good chance she'll be fine.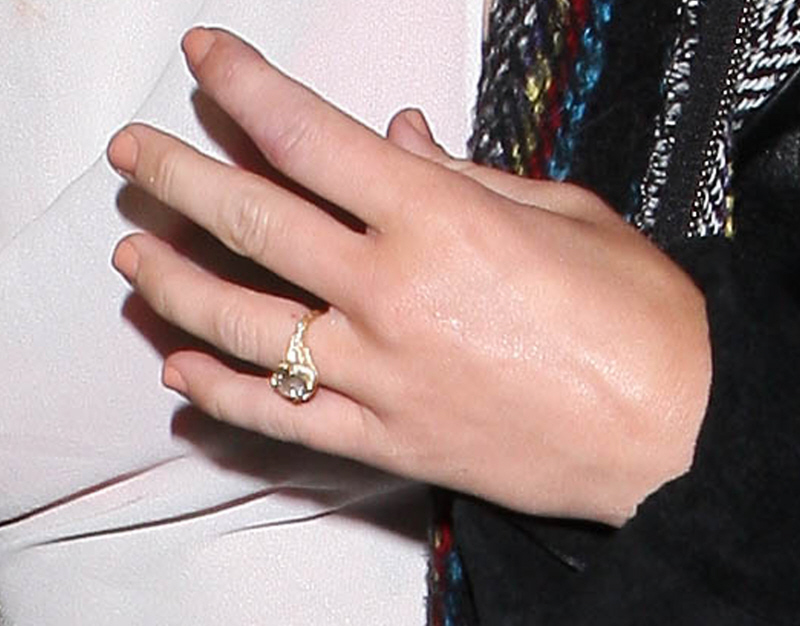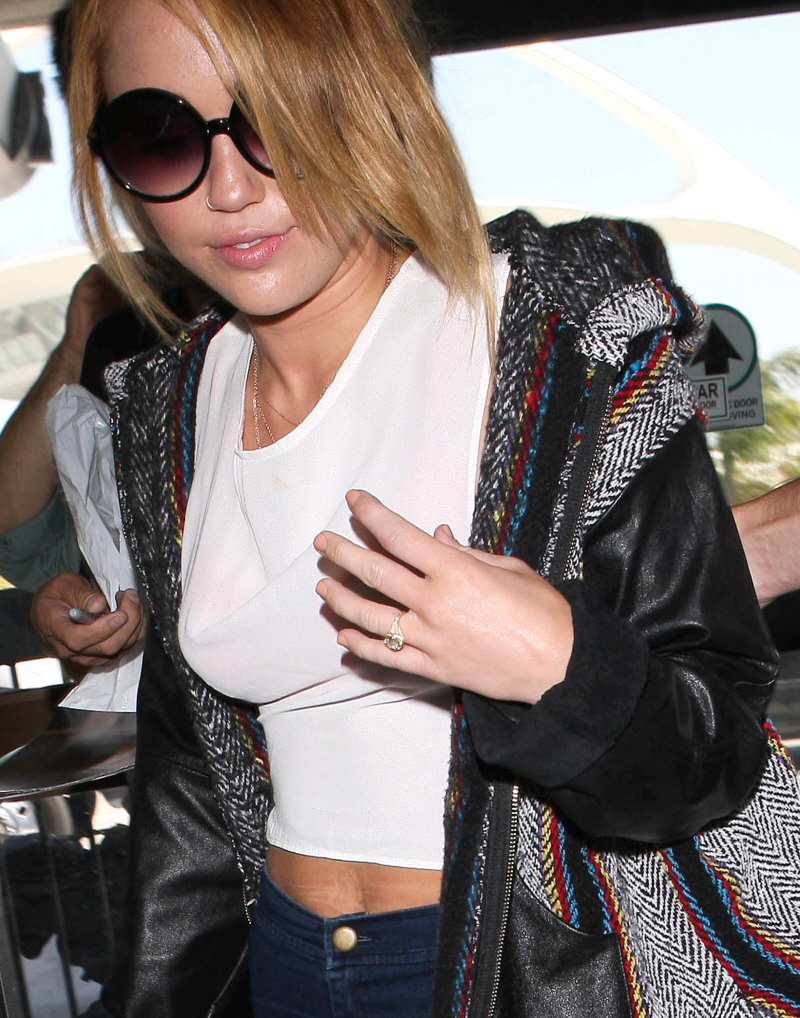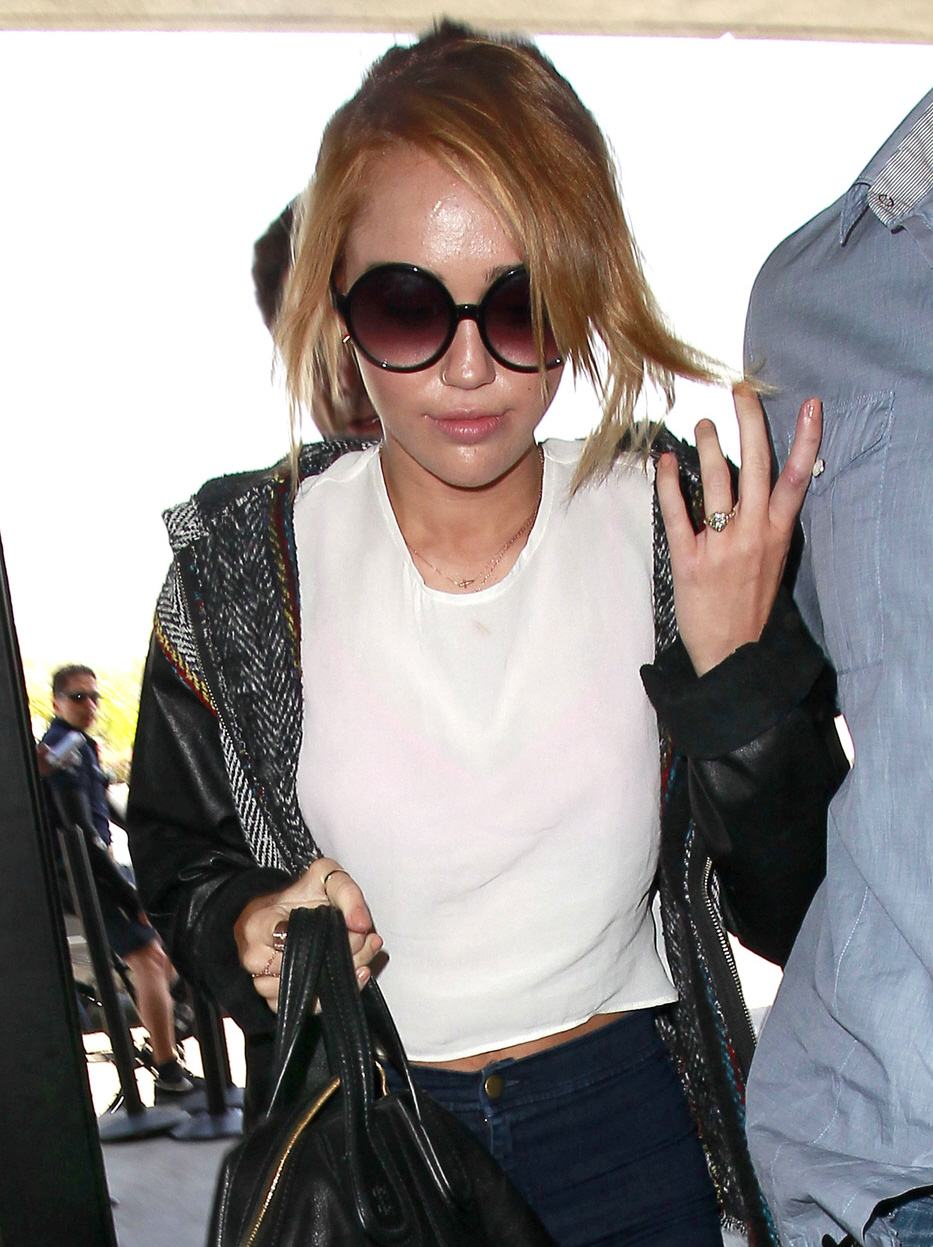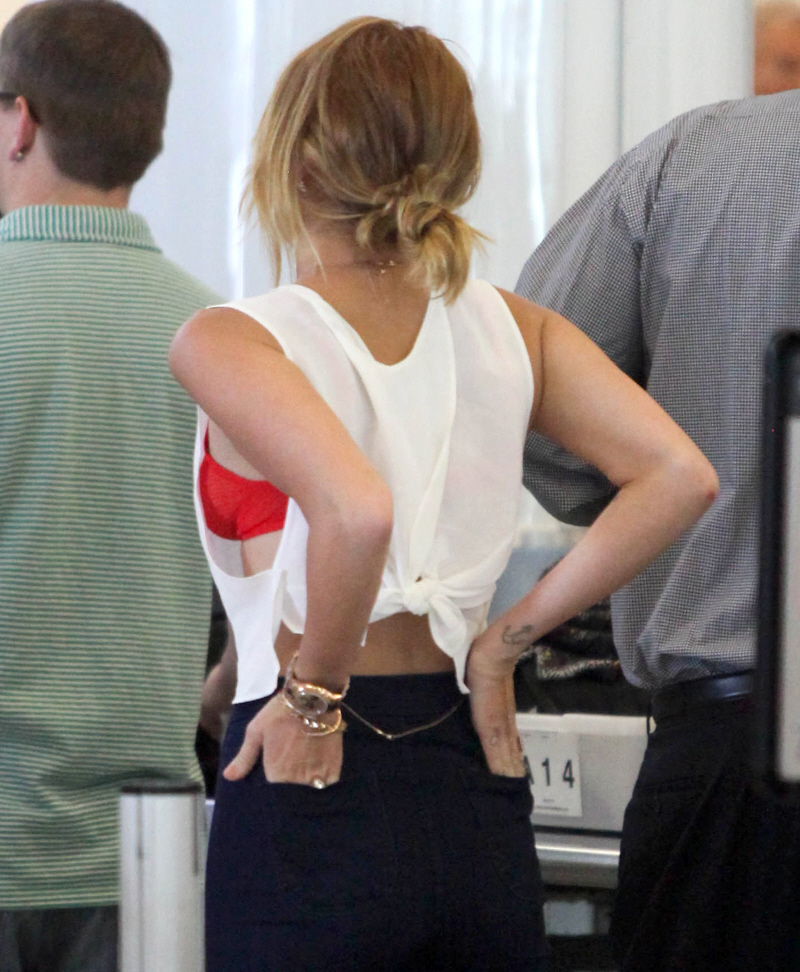 Photos courtesy of Fame/Flynet and Pacific Coast News.