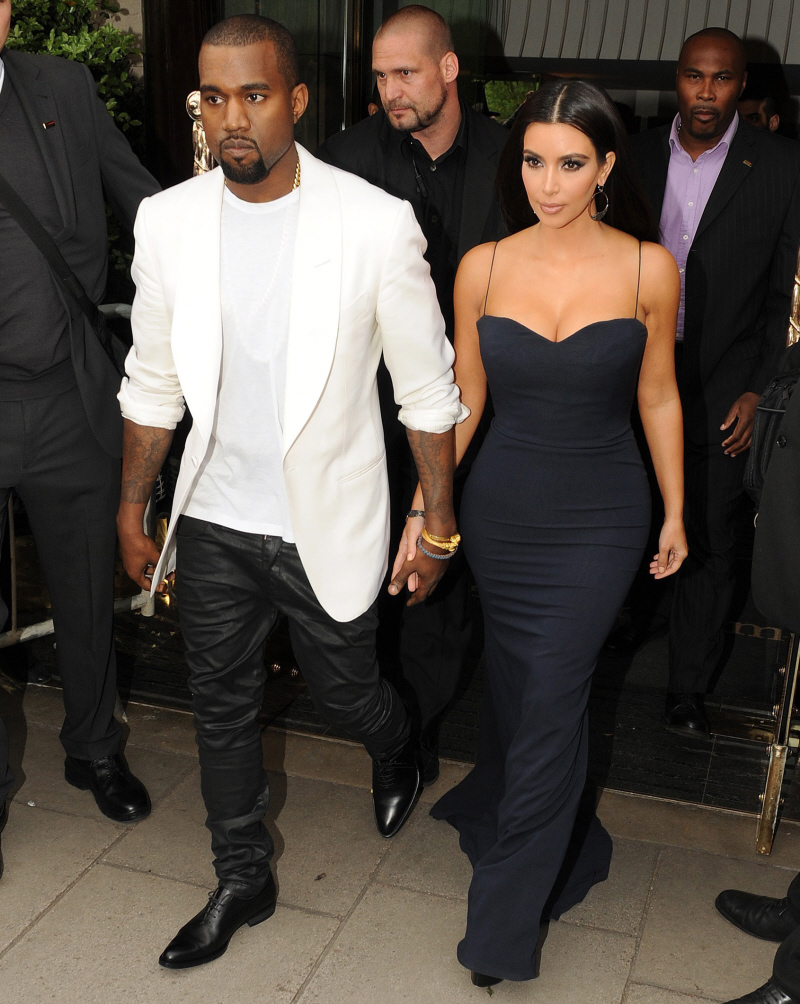 Despite the fact that Kim Kardashian is very much married, and will likely be so for the rest of 2012, she and Kanye West do seem to be moving steadily along. Honestly, everything seems to be going very smoothly for them, which surprises me for several reasons. One, Kim is a drama-queen and a famewhore who can turn any little thing into an international headline. Two, Kanye is a drama queen in a completely different way – he is the very definition of a touchy, melodramatic "artistic" personality. How is it that Kim and Kanye have been dating for months (years?) with so little public drama?
Sure, there have been some stories about Kim being a jealous monster, but mostly it's been sunshine and roses around Kimye (eh). Maybe they "get" each other. Maybe they're both superficial monsters who only care about sex and possessions? Or maybe it's the real deal. That's what Us Weekly keeps claiming – every other week, Us Weekly has story about Kim and Kanye talking about marriage, moving in together, and wanting to get pregnant. Is that really happening?
Kanye West thinks he's found The One in Kim Kardashian. The "Paranoid" rapper, 35, is keen on marrying the twice-wed reality star, a West pal recently told Us Weekly.

"They're seriously talking marriage. And yes, she would [accept his proposal]."

But tying the knot isn't the only thing on the 18-time Grammy Award winner's mind.

"Kanye says he can't wait to see her carrying his child," a source revealed. "He says she will look beautiful pregnant."

Though Kardashian has yet to finalize her divorce from basketball player Kris Humphries, 27, she's clearly smitten with West. "They are the real deal," a confidante said. "I've never seen her like this."

Friends for years, West patiently pursued Kardashian through her makeups and breakups until they began dating earlier this spring. "He waited for Kim," the West pal told Us. "He knows they're meant to be."

If her gift-giving is any indication, Kardashian certainly feels the same way. For her boyfriend's birthday June 8, the 31-year-old purchased a $750,000 Lamborghini Aventador LP 700-4. Kardashian even surprised her man on his birthday with a one-day trip to Ireland, where he and Jay-Z were performing in concert for their world tour.
I've mentioned that my mom is into the Kardashians, right? Well, over the weekend my mom put on her "I'm a mystical prophet who can predict the future of celebrities" voice and she said, "The next thing is Kim is going to get pregnant. She'll probably do it before she's even divorced." My mom is right about a lot of things, so maybe she's one of Us Weekly's sources. What would a Kim-Kanye pregnancy look like? It would be epic, that's for sure.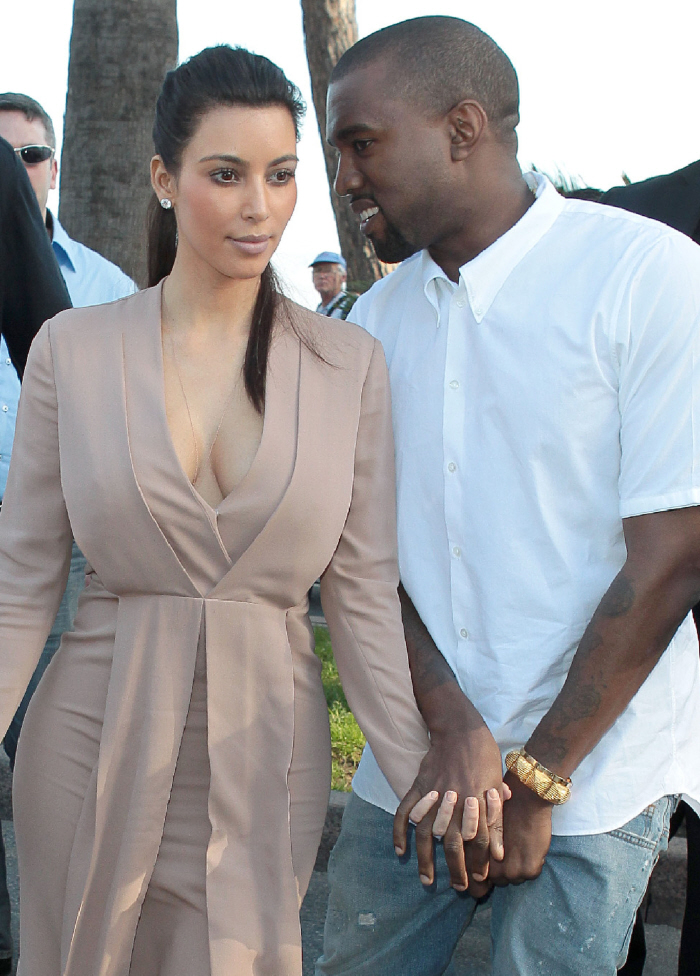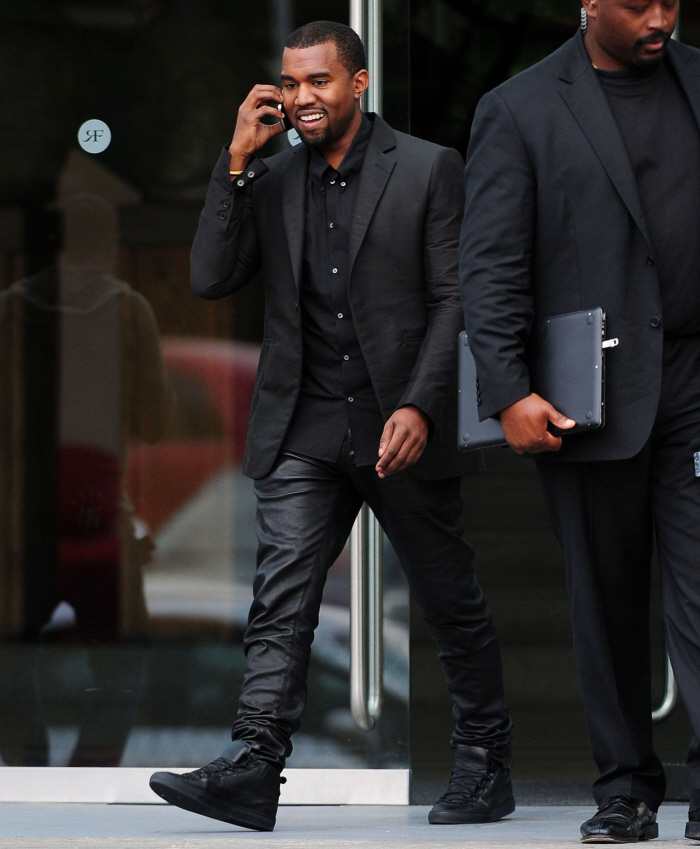 Photos courtesy of Fame/Flynet and WENN.