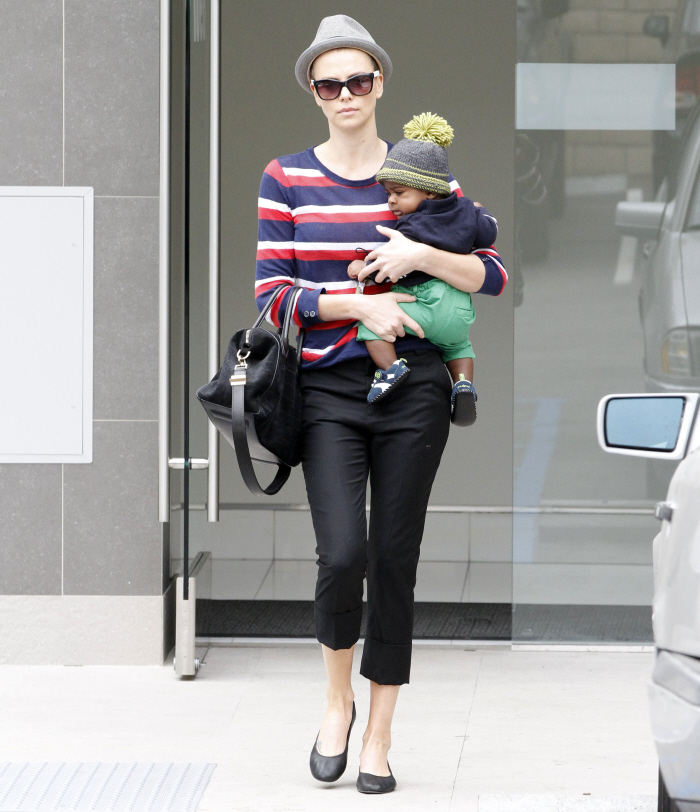 These are some new photos of Charlize Theron and her son Jackson in LA yesterday. Fame/Flynet says she was taking Jackson to the doctor for a checkup – I always wonder how photo agencies get those details, or whether they're just making the assumption, "Oh, she's walking into a pediatrician's office – it must be time for Jackson's checkup!" Anyway, I just wanted to talk about these photos because there's a lot to discuss:
*OMG Jackson is so cute. OMG. He has a beautiful little face. And he's so tiny and alert! BABIES! I love his green pants. I love his itty-bitty kicks. And I especially love his hat.
*Is Charlize carrying a diaper bag? Is that fabulous black suede bag her diaper bag? Or is it just a tote bag that she repurposed as a diaper bag? My guesstimate for the cost of that "diaper bag": $2000.
*I kind of love Charlize's outfit. It's the kind of outfit that only really works on someone like Charlize, though. I couldn't work those Capri pants. And horizontal stripes make me look like a circus tent. Also: LOOK! She's wearing flats. Hallelujah.
*As Lainey pointed out, it really looks like Charlize buzzed her hair. Is it all gone? Is Charlize copying Anne Hathaway? Did Charlize just get tired of her sometimes unflattering weaves and hairpieces, and in a fit of pique, she just shaved her head? Or did Charlize get a buzz cut for her role in Mad Max: Fury Road? Charlize is supposed to do that film at some point (IMDB says July) with Tom Hardy, Zoe Kravitz and Nicolas Hoult.
*Re: the buzz cut – if it is for Mad Max (probably), do you think more or less of Charlize for undergoing a drastic style change for the sake of a film which will definitely not score her an Oscar nomination? Do you get what I'm asking? Like, Anne Hathaway cut off her hair for Les Miserables, and that transformation will be the centerpiece of her Oscar campaign. Do you think Anne's transformation-for-awards is better or worse than Charlize's transformation-for-badassery?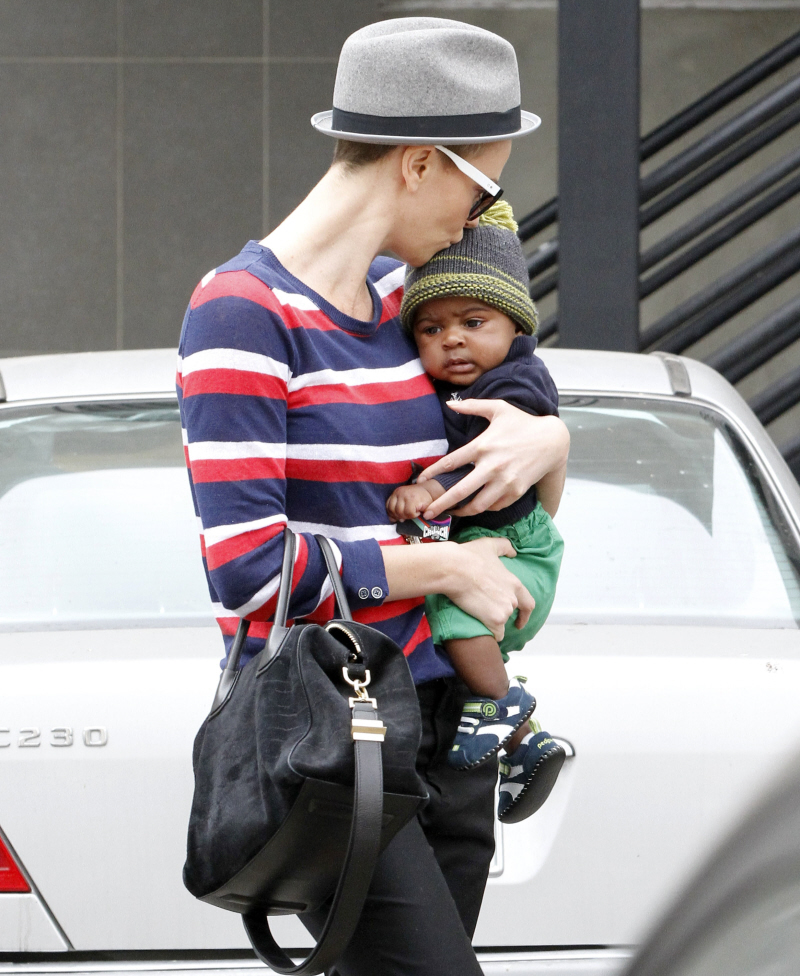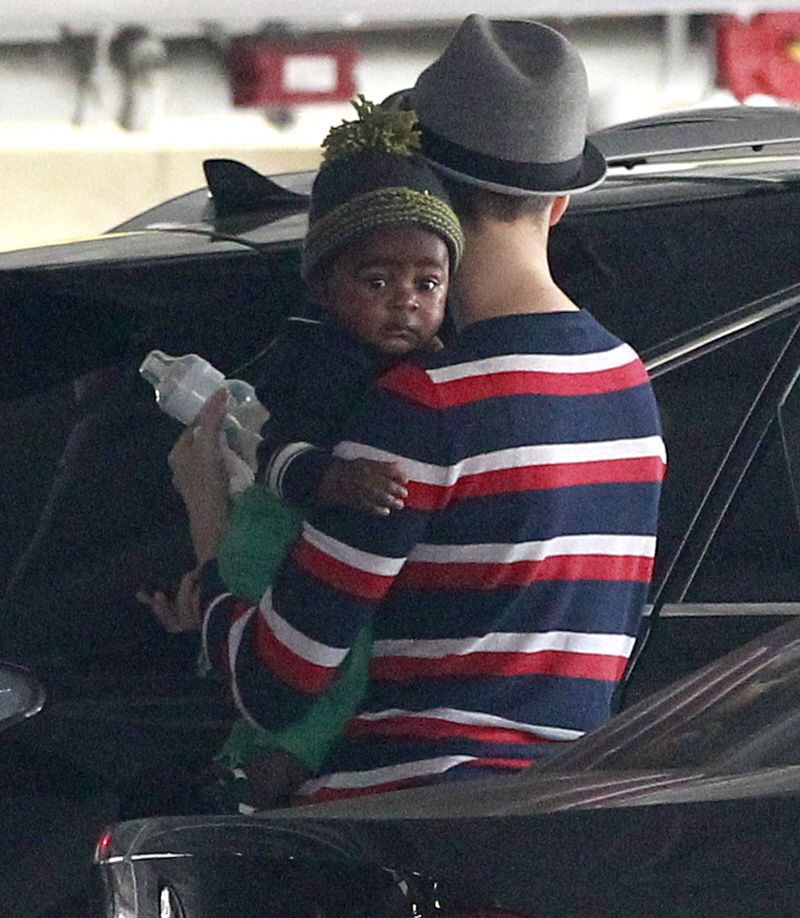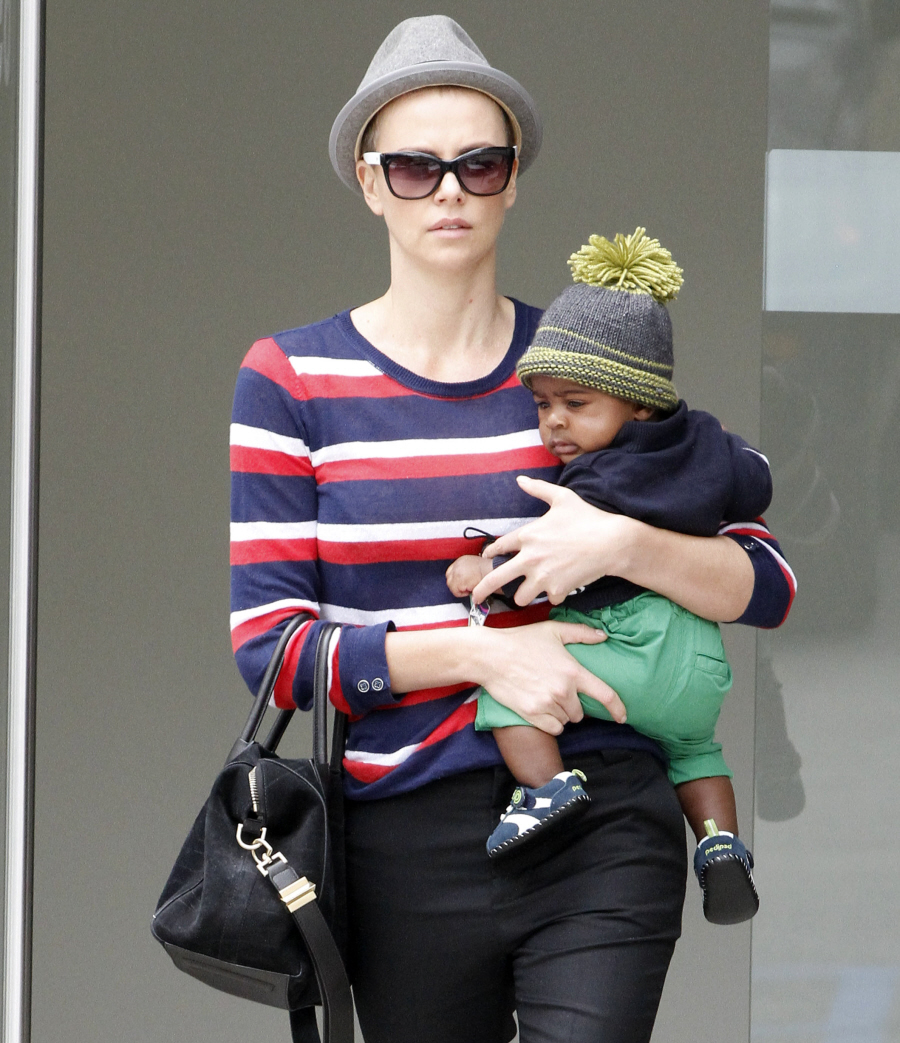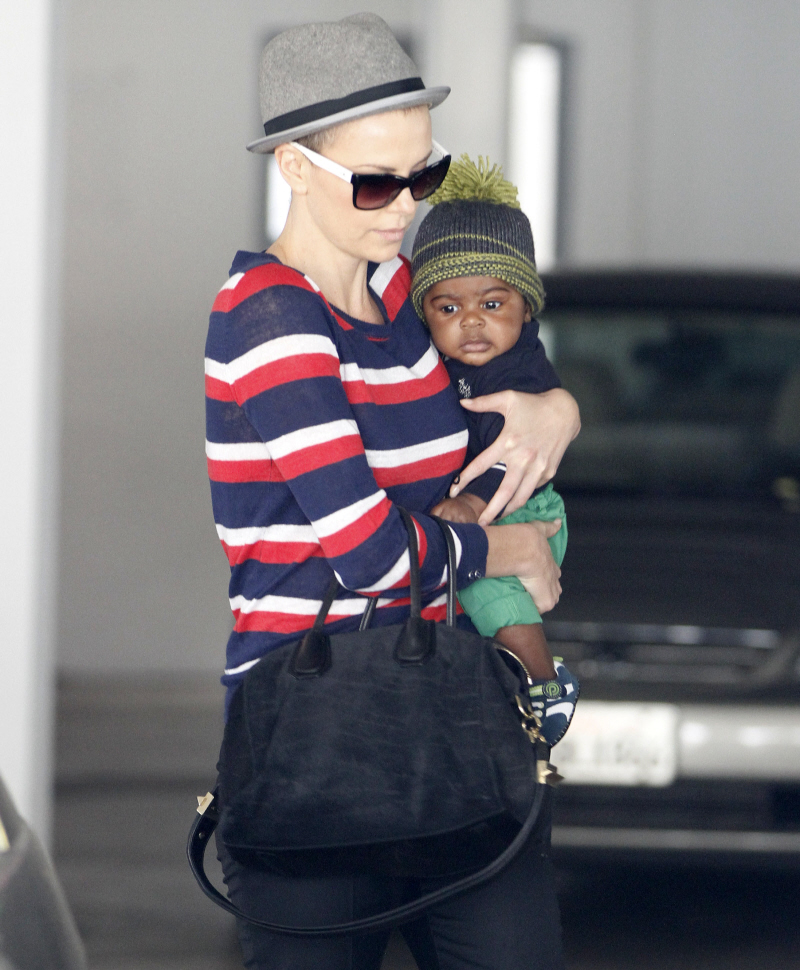 Photos courtesy of Fame/Flynet.