World Refugee Day is coming up next week – it's June 20th, every year. And it's become an annual thing for Angelina Jolie to make a video for the United Nations High Commission on Refugees to raise awareness on refugee issues. So it is this year as well – Angelina appears in the above video saying, "Every minute, eight people around the world are forced to flee their homes due to war and persecution… No one chooses to be a refugee… Today, 43 million people worldwide have been displaced. We remember them."
Angelina Jolie almost always participates in some of the global events for World Refugee Day too – the UNHCR sponsors panel discussions, speeches by high-profile UN personnel, awards ceremonies (awards for raising awareness about refugee crises, as well as awards to those people who actually save the lives of refugees) and other media-friendly events. I haven't seen anything about where Angelina will be for this year's events, but I'm sure some Angeloonie know-it-all will breeze in here and patronizingly tell me what I'm looking for. I anxiously await that information. In the meantime, you can show your support for the UNHCR and Angelina by going here.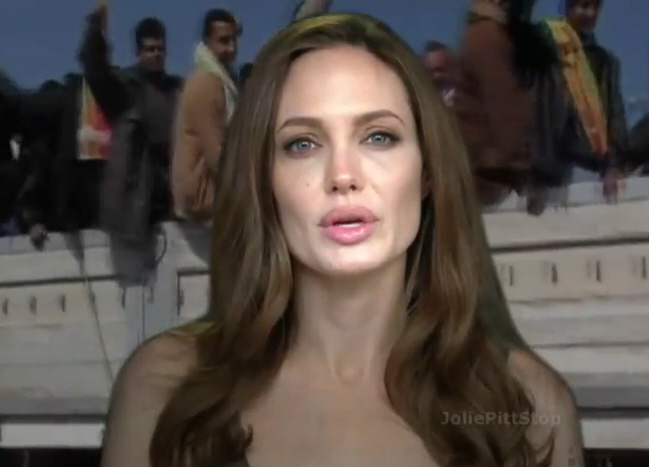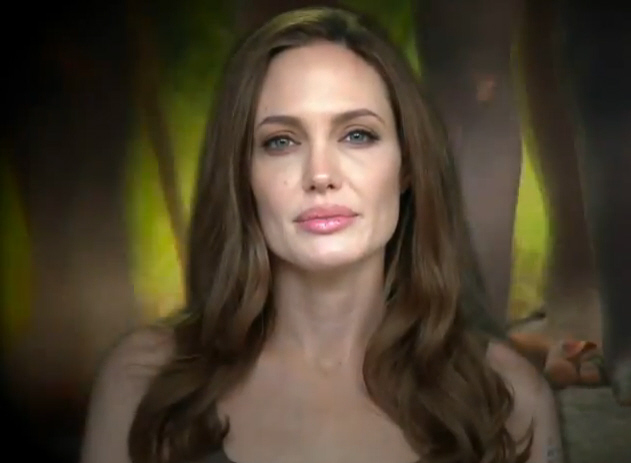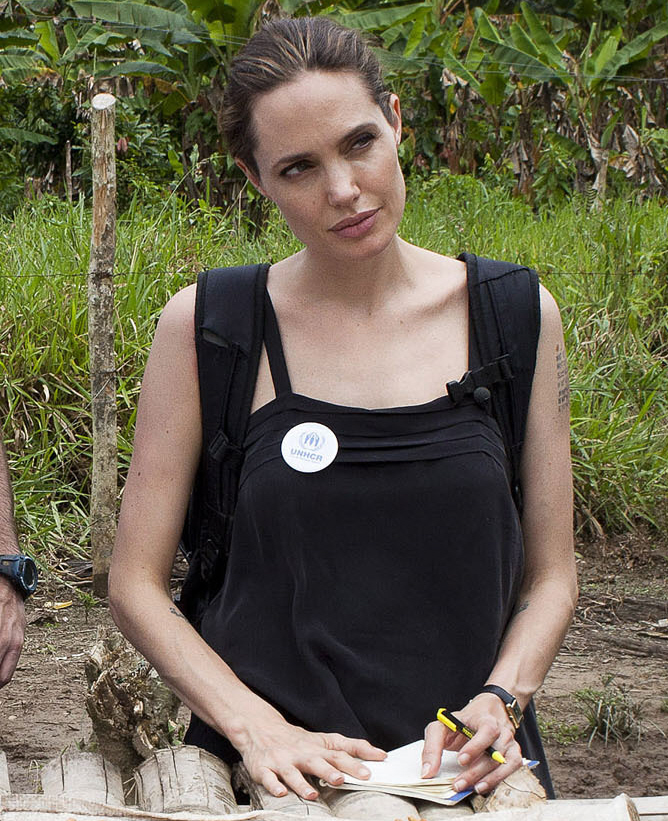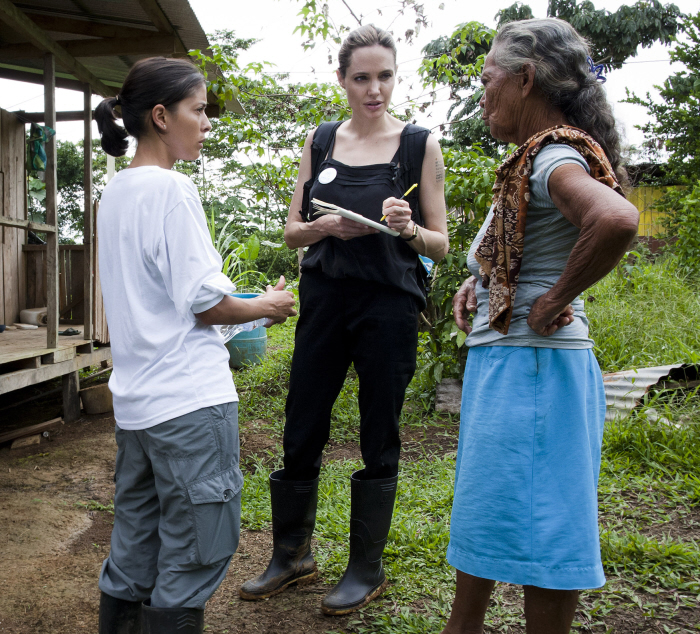 Photos of Angelina in Ecuador in April, courtesy of WENN, screen caps.