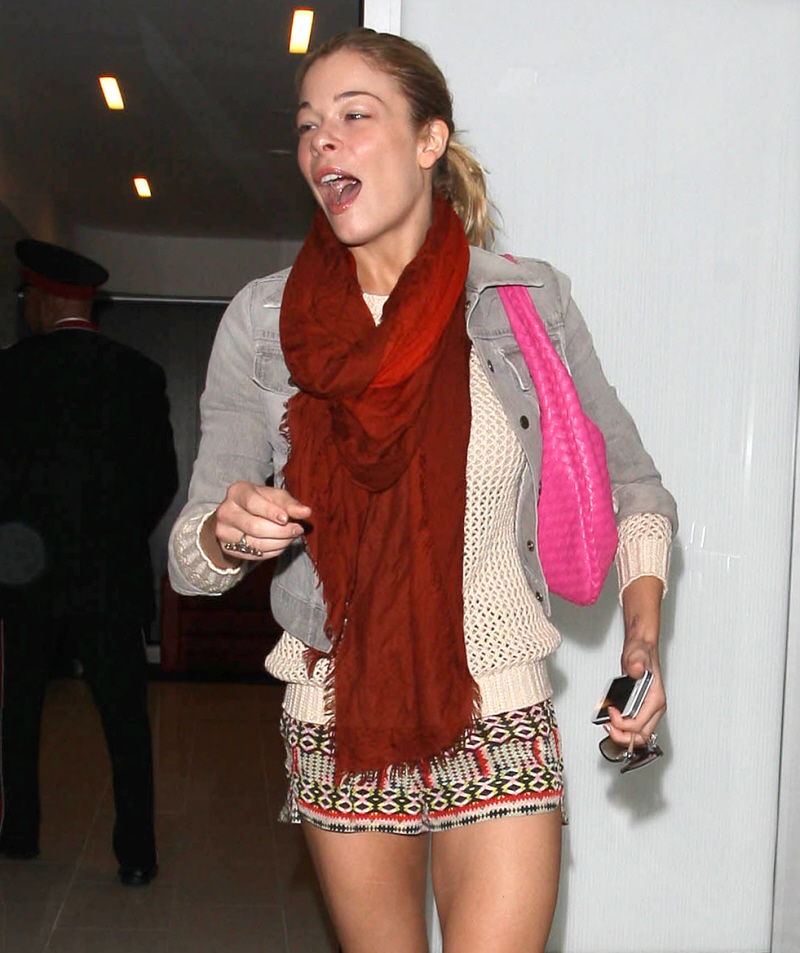 LeAnn Rimes went on another Twitter bender. Some of it was justified and kind of nice, some of it not so much. First, the nice. LeAnn's ex-husband, Dean Sheremet, tweeted about his grandmother's passing. LeAnn first tweeted, "@Deansheremet I'm so sorry. She looks so beautiful here, always did. Surreal, I hope you are ok. I can't imagine." Then she followed up with:
"@deansheremet she touched lives, helped raise a good guy. She lived a great life and left her mark. "Don't cry because it's over, smile because it happened." lives are meant to be celebrated. Thank God for those in our lives who help us grow and leave a beautiful mark. She's singing with the angels AT A TABLE deane!

".
[Via LeAnn's Twitter]
Dean responded with: "Thanks Le, she loved you. Your condolences mean a lot." Yeah… I think that's nice. Dean and LeAnn were together for years and years, and it's nice that they can still chat (over Twitter?) with kindness about a relative's passing. Although I'm sure Dean still has some negative feelings towards LeAnn, she gave him a nice enough settlement that he got to move to New York, study at a culinary school and create a whole new life for himself. I kind of love Dean.
But, with the good comes the bad. Throughout Wednesday and Thursday, LeAnn was also tweeting incessantly about her "little man's" preschool graduation. On Wednesday, she tweeted the photo below of Jake Cibrian with the message "Had to share his luau fabulousness!!!! Mom and he are gonna rock out today. @brandiglanville have Fun!" Yes, she tweeted Brandi. About Brandi's child. And LeAnn included a photo. Because LeAnn can famewhore those kids out ALL DAY LONG.
Brandi never responded – at least not on Twitter. If I was Brandi, I would have just sent it to my lawyer. Some days, I can't even believe LeAnn has the nerve. Anyway, LeAnn was unstoppable all day yesterday and Wednesday – and you know why? Because LeAnn has put herself in charge of Father's Day AND Eddie's birthday, which is tomorrow. I wonder what LeAnn bought Eddie for his birthday? You know that man loves his toys. He likes having his lady provide for him. So it should be epic.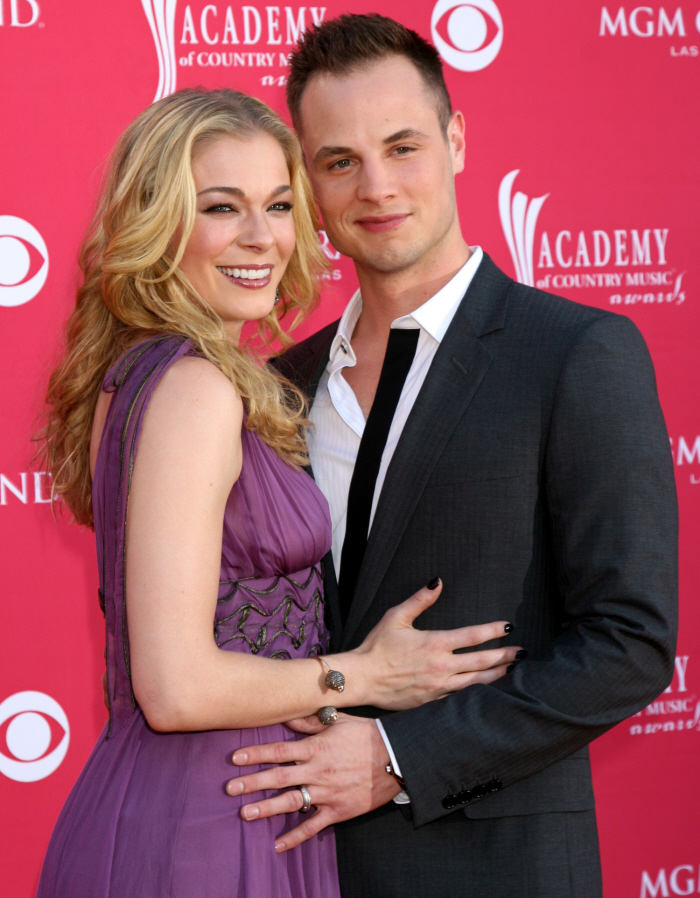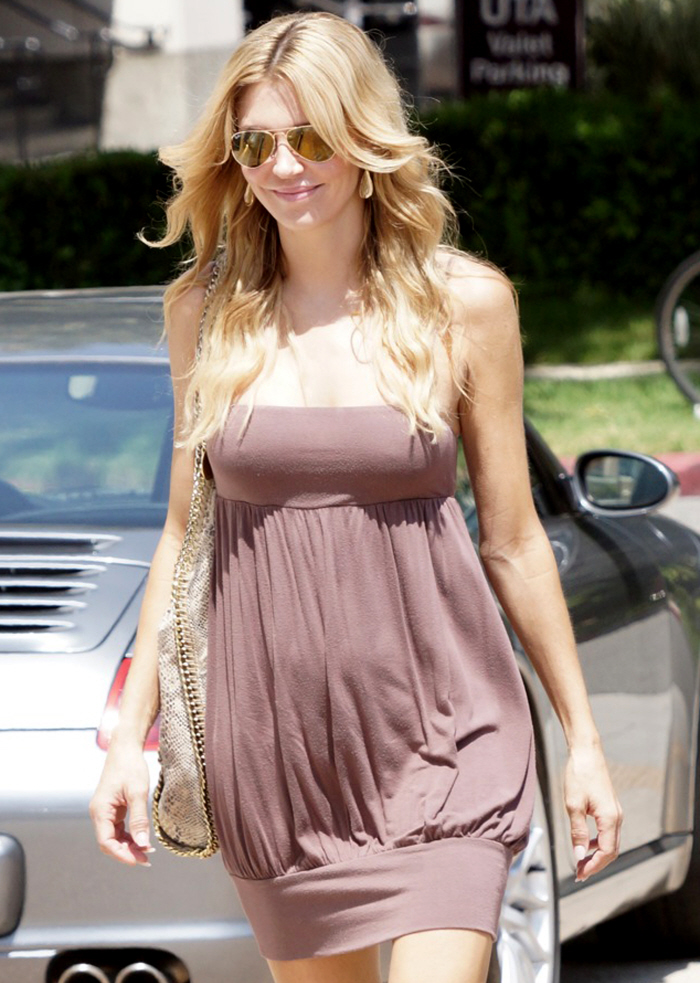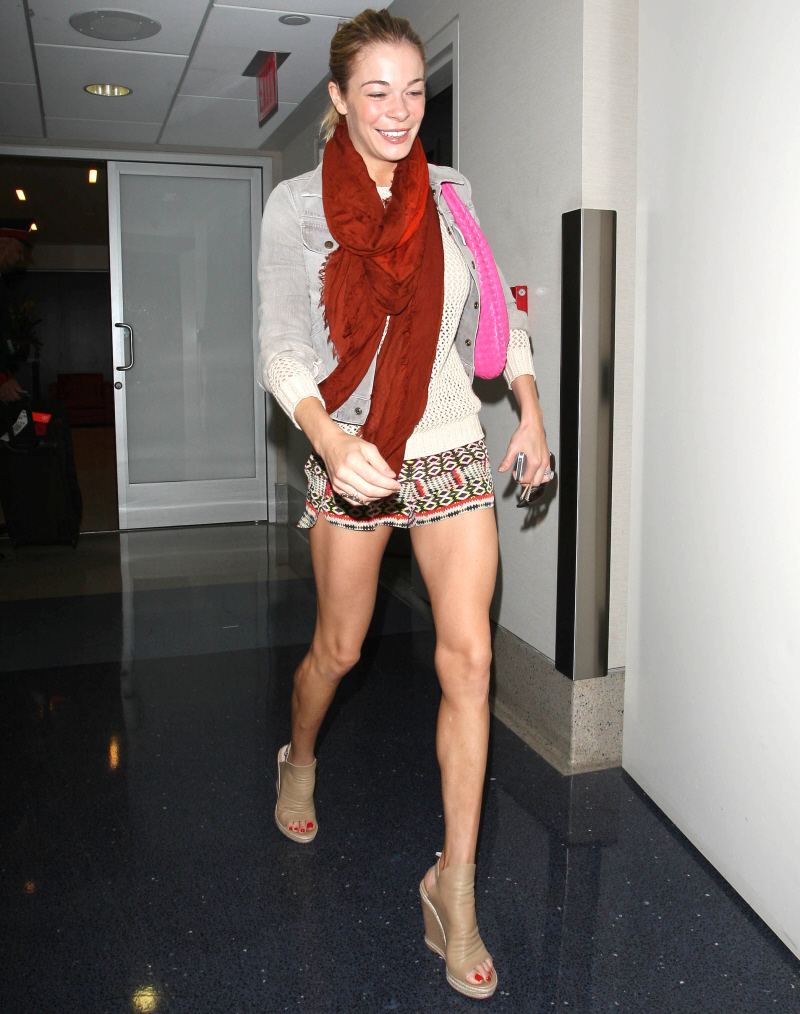 Photos courtesy of Fame/Flynet and WENN.