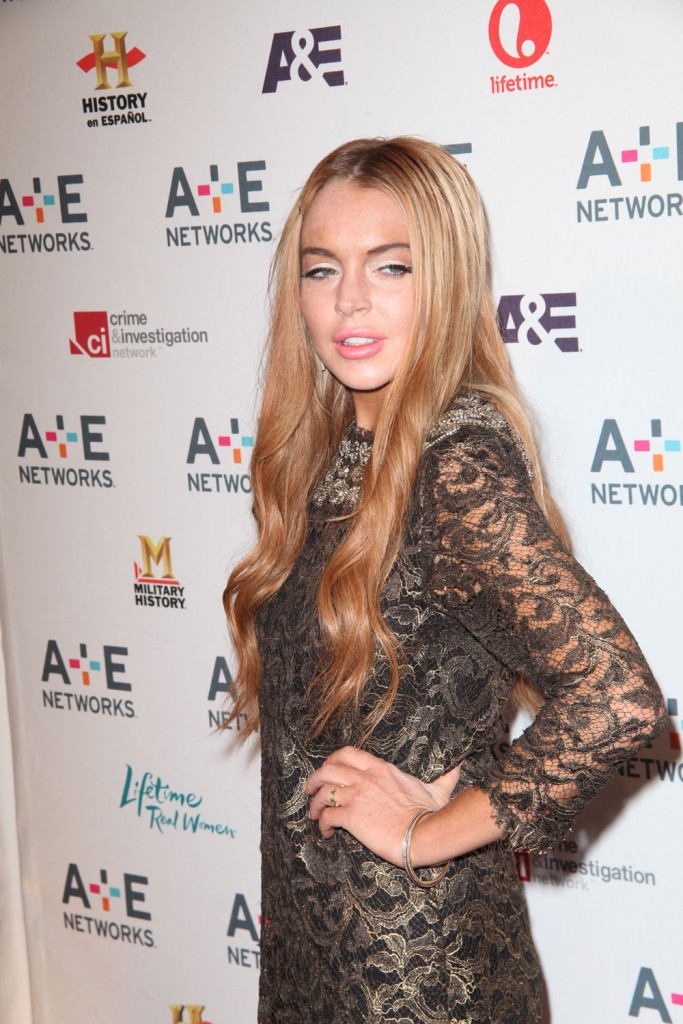 It seems like there are multiple stories every day about Lindsay Lohan's delusions, lies, and the very dangerous scrapes she's been getting into. As terrible as it is to say, I was just thinking this morning that she might overdose soon. I know that sounds awful, and I in no way wish for it to happen, but a lot of people have her on death watch. The more serious problems she has, the more you wonder if she's going to have a fatal one soon.
So we just heard that paramedics were called to Lohan's room at the Ritz Carlton in Marina del Rey at around 10am this morning. Apparently "someone found her unresponsive," according to TMZ, and called 911. She wasn't hospitalized, and her people are using the old standby excuse for all celebrity drug issues: "exhaustion" and "dehydration." They're also explaining that she was either filming from 7pm to 8am that day or for 2 days straight, depending on which outlet they told the story to. Like every catastrophe Lohan gets into, other key details about the story have changed over time, including who found her and how this came about.
I think TMZ has the most complete "official" side of the story, so I'll quote them for now. Even TMZ, which is firmly team Lohan, admits that their story has changed on who called 911. (Note their update, which suddenly involves Lindsay asking for help prior to this. Her rep's statement never included this important detail.) E! has yet another "official" version, or maybe they have a quote from her camp along with a source at the hotel. Either way, the story is of course different from the version they're selling to TMZ and People. Here's TMZ's:
Paramedics rushed to Lindsay Lohan early today after she was found non-responsive at a hotel by the ocean in L.A.

Sources tell TMZ … Lindsay had been shooting almost non-stop without sleep for 2 days and was staying at the Ritz Carlton Hotel in Marina del Rey to get some shut eye. She has been shooting parts of her movie near the hotel.

We're told someone became alarmed because they could not wake her up and the person called 911.

Paramedics responded, and determined nothing was wrong with Lindsay. They left without transporting her to the hospital.

Lindsay is back on set shooting her Lifetime movie, "Liz and Dick."

As far as we know, Lindsay did not go to the hospital herself.

Update: We have more specifics. We're told Lindsay wasn't feeling well after complaining of exhaustion, she called someone from the "Liz and Dick" production team early this morning, and the team sent a private doctor to check on her. Before arriving, the doctor called the hotel and asked someone to check on Lindsay. Someone from the hotel went to her door, "checked on her" and determined she was "unresponsive." The hotel then called 911.

Lindsay's rep says it was someone from the production team who called 911.
[From TMZ]
People Magazine has Lindsay's overworked rep's statement on the matter. Steve Honig said:
"She was on set last night at 7 p.m. and worked through the night until 8 a.m. this morning. She took a nap before shooting her final scene. Producers were concerned when she did not come out of her room and called paramedics as a precaution.
"Lindsay was examined and is fine, but did suffer some exhaustion and dehydration.
"She is resting now and is hoping to be back on set later this afternoon."
The thing about how this was Lindsay's final scene to shoot, do you think that it became her "final scene" after they had this drama with her? I mean, it doesn't seem like she's been on set long at all. She totaled a car last week and now she's treated for "exhaustion" and all of a sudden she's shooting her "final scene." I'm thinking this comeback is going to be short-lived for her. Unless she gets the addiction treatment she so obviously needs. Not that it will work at all given how many times she's been in rehab, and I don't think any of them were willingly.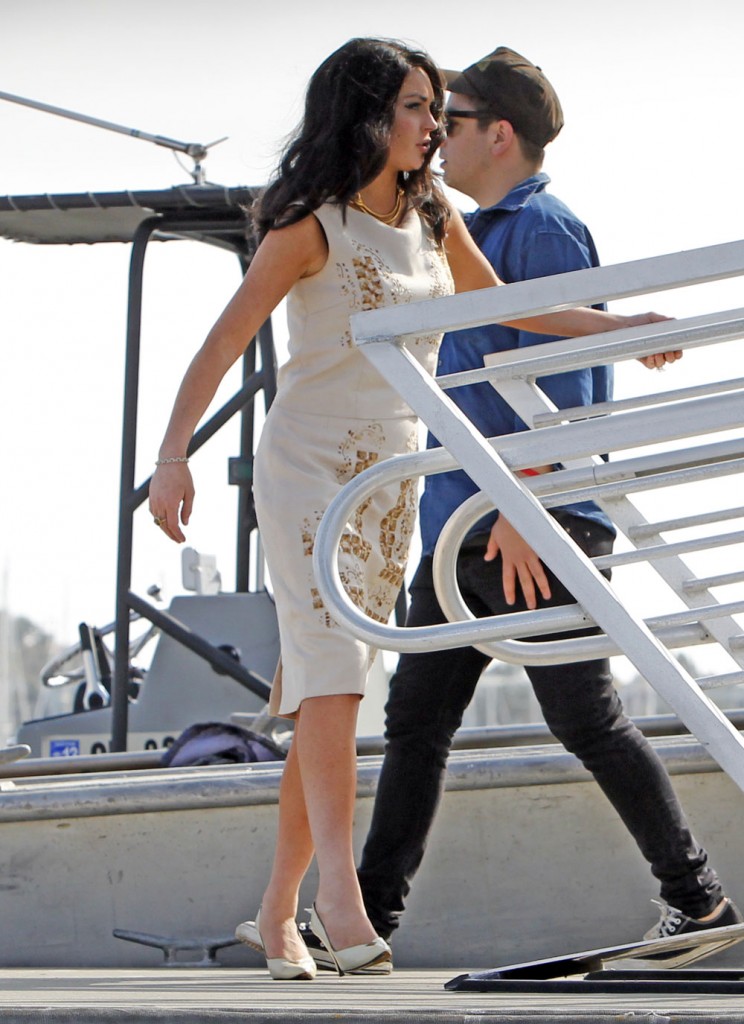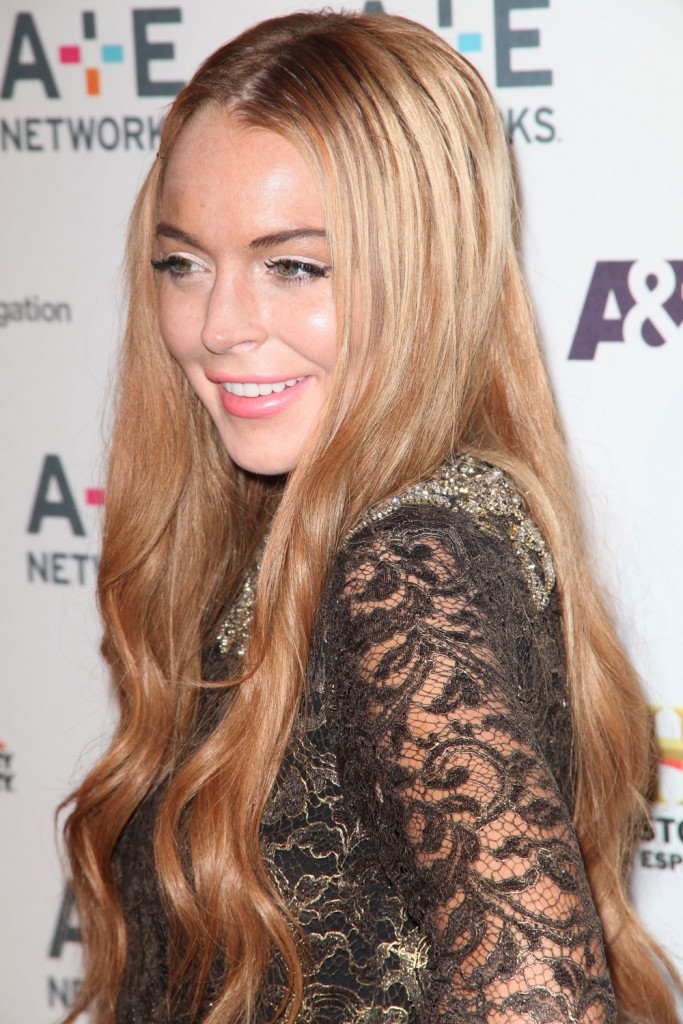 Photo credit: WENN.com and Fame Flynet