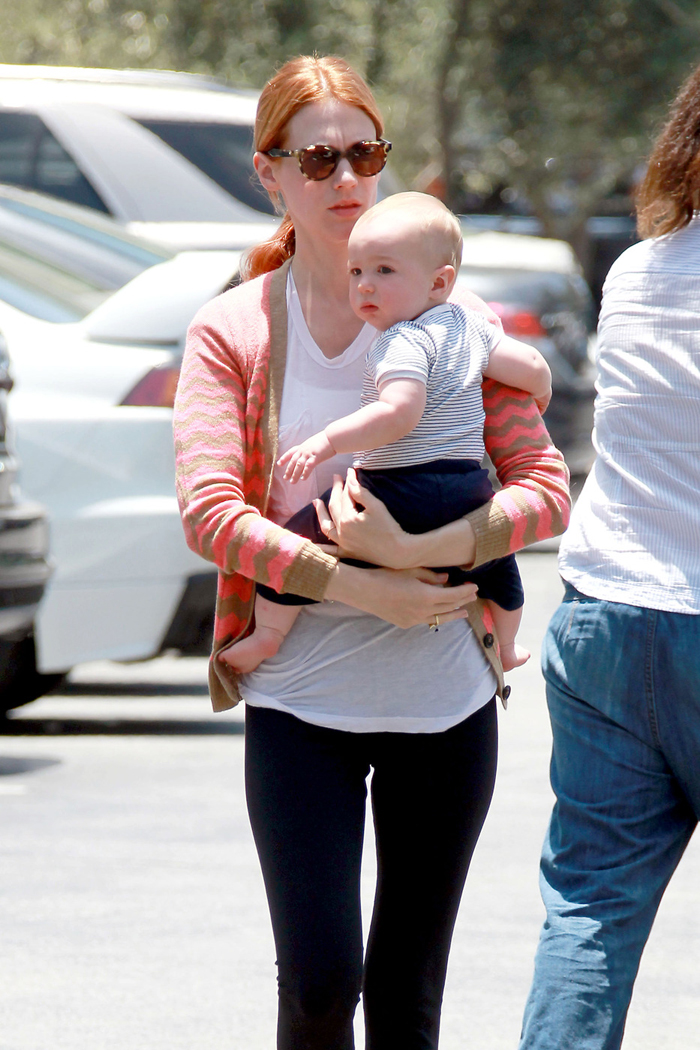 January Jones debuted her new reddish shade of hair yesterday during an outing with little Xander Dane, and I don't love it. Nothing against gingers, of course, but January really doesn't own the color, and she's still got the natural air of one of those Hitchcockian blondes. Perhaps we should have seen this coming after the funky pink stripes that January debuted before this last season of "Mad Men" — she may have been dying to go red for some time. I feel that urge on occasion, but then I try to go slightly red, and it looks awful with my Italian/Japanese mutt of a complexion. Also, January's got some new hair extensions in these photos too, right?
At first, the most rational explanation for January's big hair change would ideally be some sort of acting gig, but Kaiser quickly reminded me that January's IMDb profile reveals nothing in the works. So my next theory would be that January is trying to throw people off the scent because Xander's about to start sprouting some hair, and it just might be ginger hair. Hey, it could happen.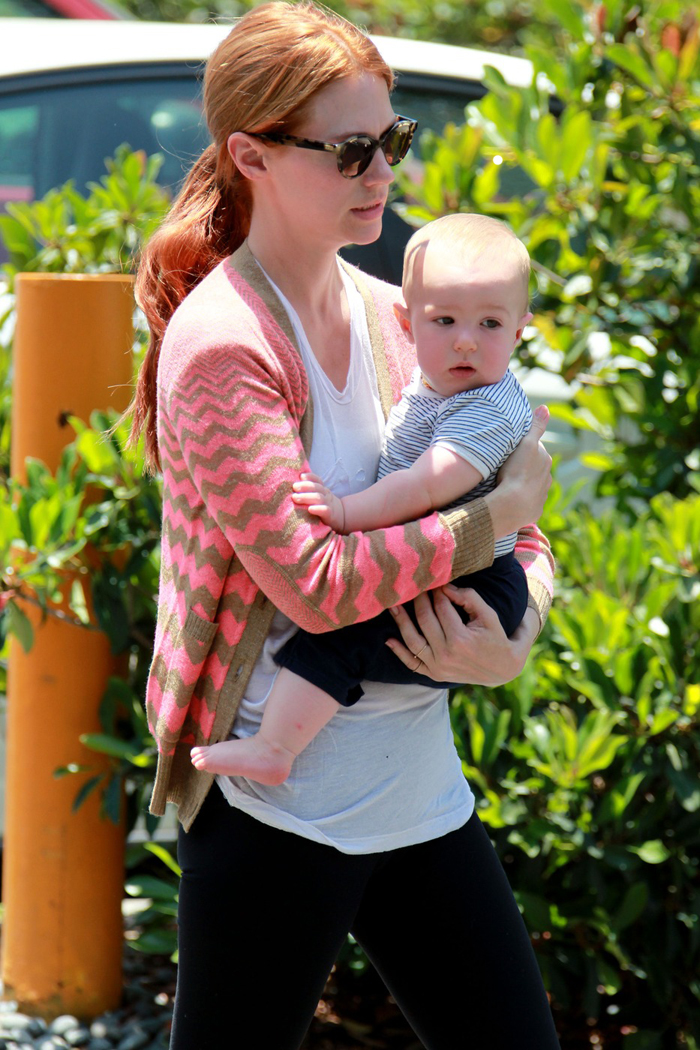 Aside from this bizarre look, I actually really like January for some strange reason. She's not the greatest actress in the world, but she does well with the Betty Draper/Francis persona, and I (oddly) identify a lot with the Betty character even though it pains me to admit as much.
Even though this new hair color does January no favors, I will say one other thing in her favor — at least she's not wearing towering, 5-inch heels while carrying her baby. That little trend is just ridiculous.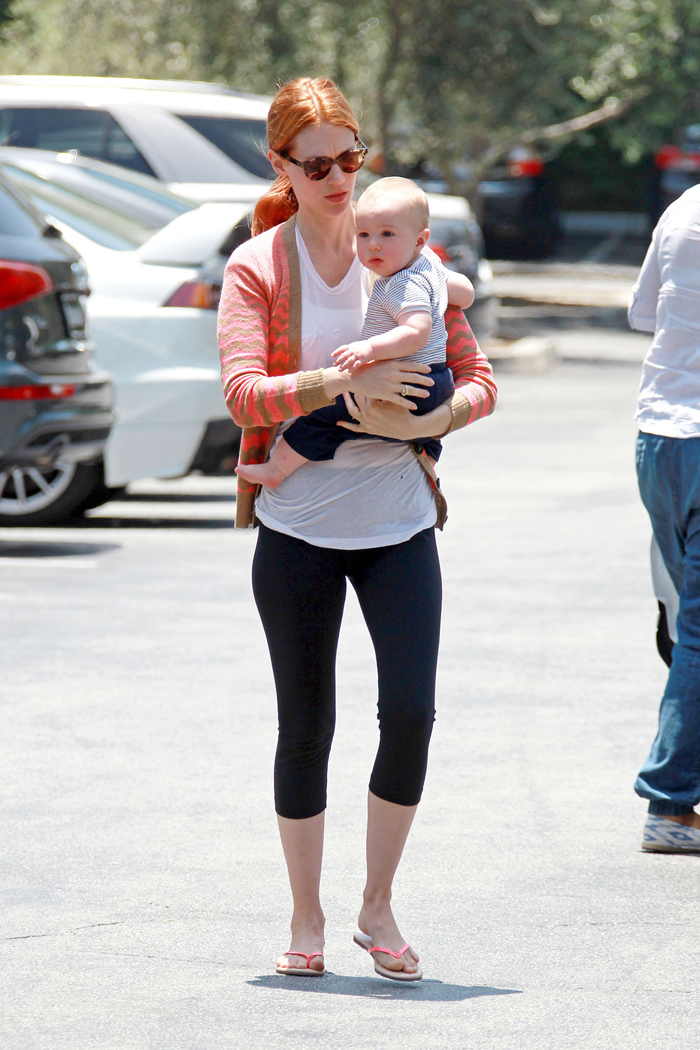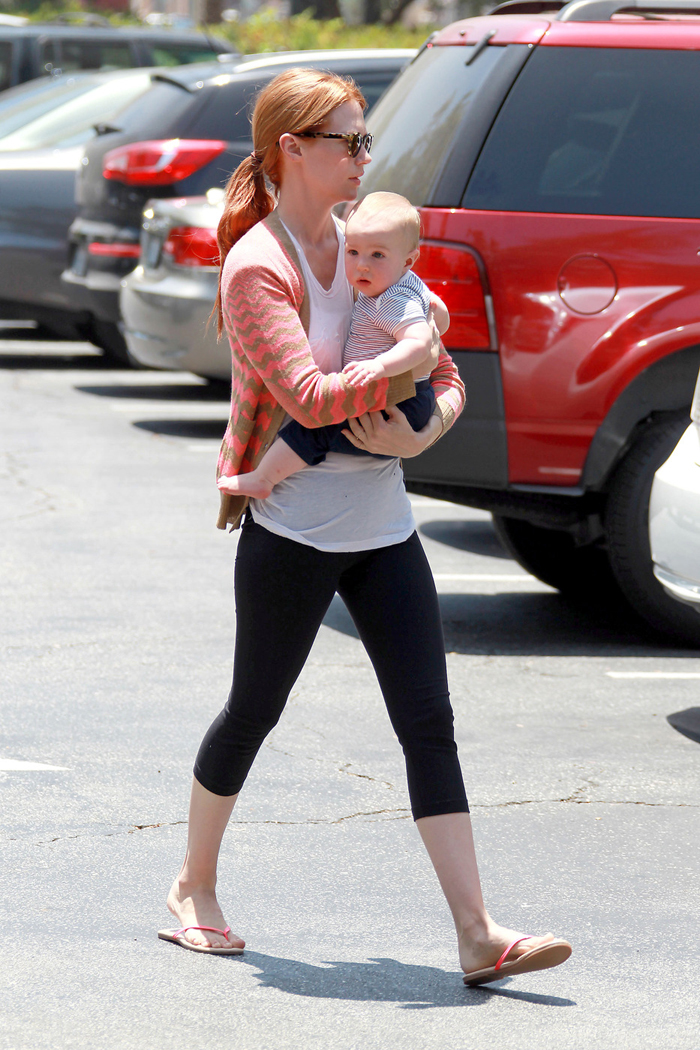 Photos courtesy of Pacific Coast News