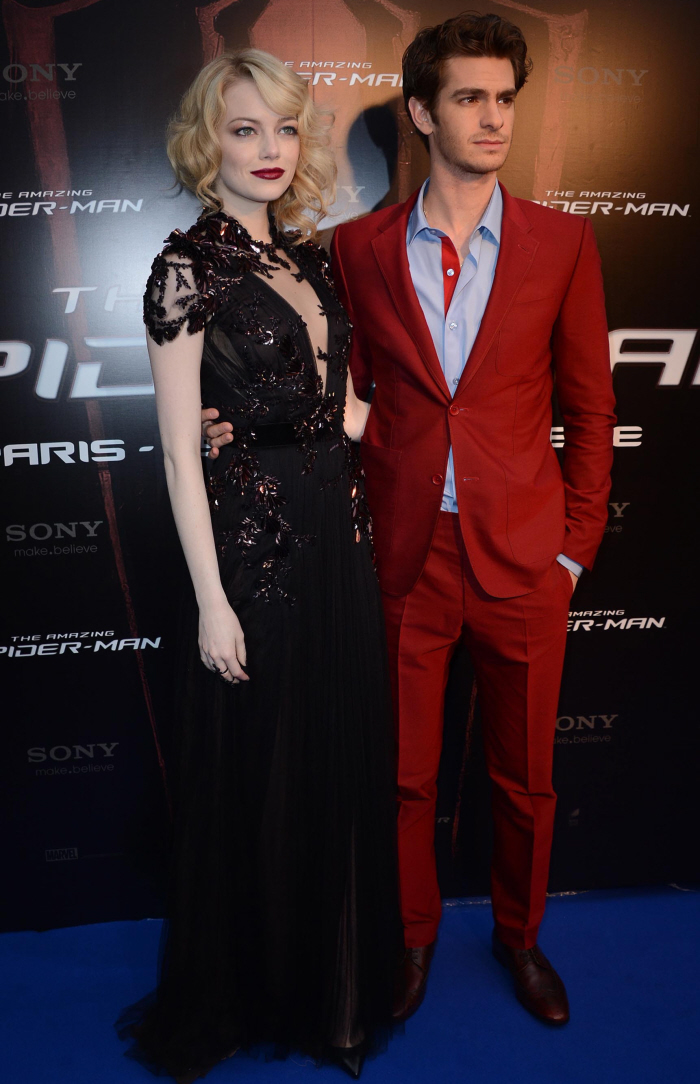 OMG, these photos are so BAD. Poor Emma Stone. Poor Andrew Garfield. I really do feel like The Amazing Spider-Man is going to be a blunder – perhaps a well-made, well-executed blunder, but the box office is going to suck. That's just how I'm feeling right now, and God knows, I've been wrong before.
Anyway, these are photos of Emma and Andrew at the Paris premiere of The Amazing Spider-Man. I think their styles are telegraphing the film's bad performance. While I'm not strictly opposed to a stylish man wearing a maroon Balenciaga suit on a red carpet, that man better be Robert Downey Jr., not Andrew Garfield. Instead of looking stylish, I think Andrew looks like a cartoon. He simply doesn't photograph well – I know I say that about a lot of people, but seriously. Andrew is a good-looking, talented young man, and he's simply not photogenic.
As for Emma… she went for this completely horrible Gucci. This is making me long for the Elie Saab jumpsuit from the UK premiere, and I really didn't care for the Saab either. SHE LOOKS AWFUL. She was once a beautiful, spunky, ginger standout. And now she looks like every other too-skinny Hollywood blonde. The blonde hair washes her out. The black washes her out. The blood-red lipstick is a mistake. This whole thing is a catastrophe.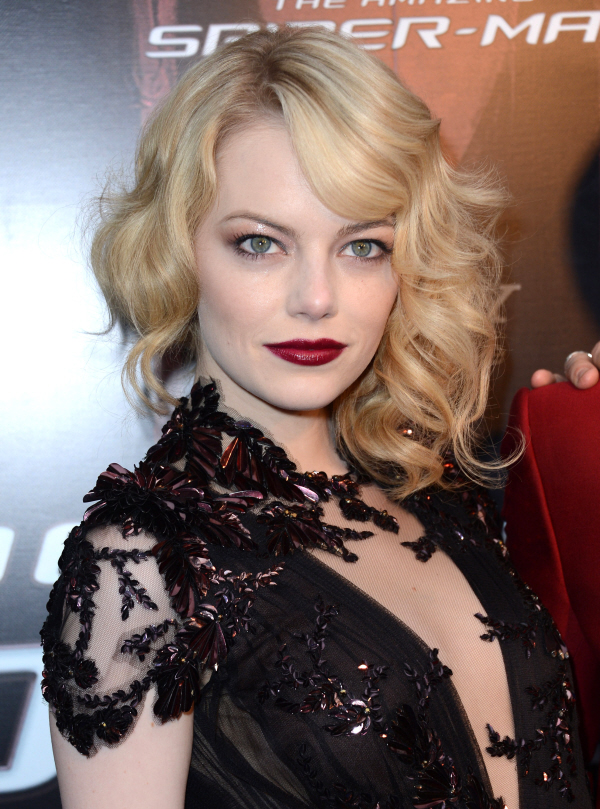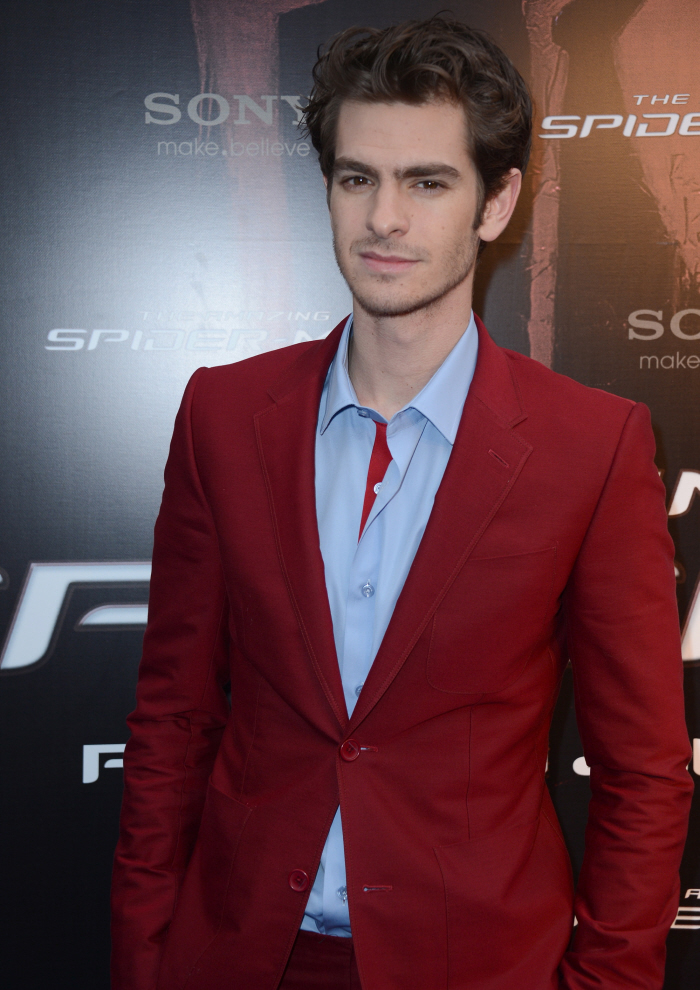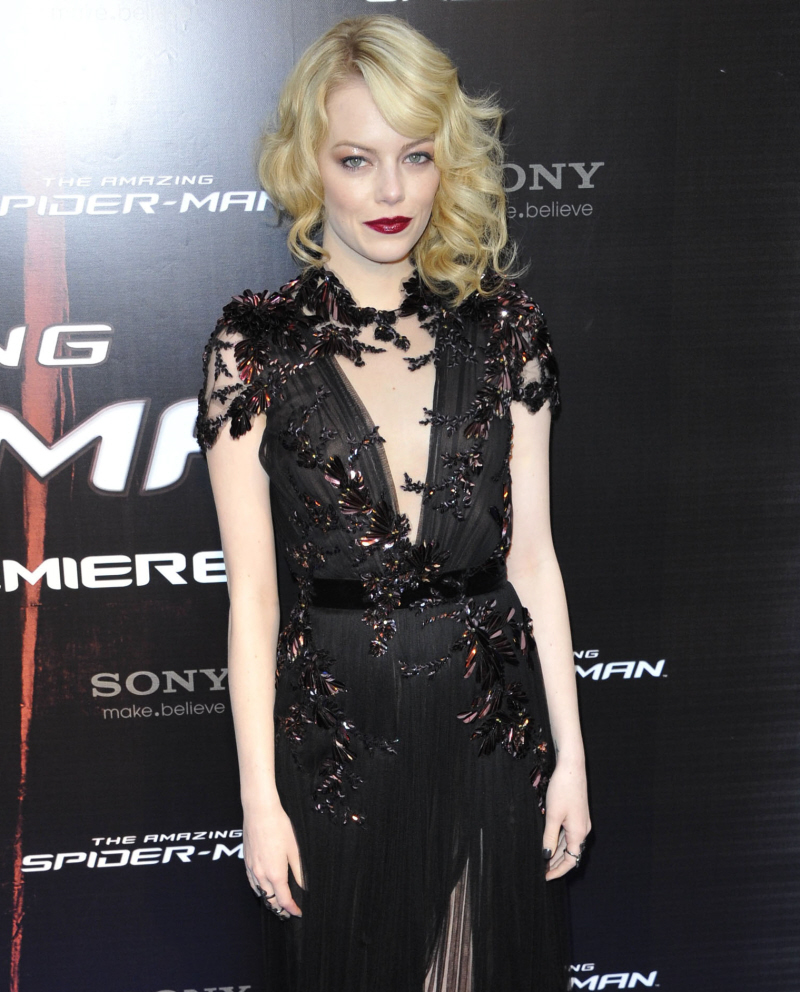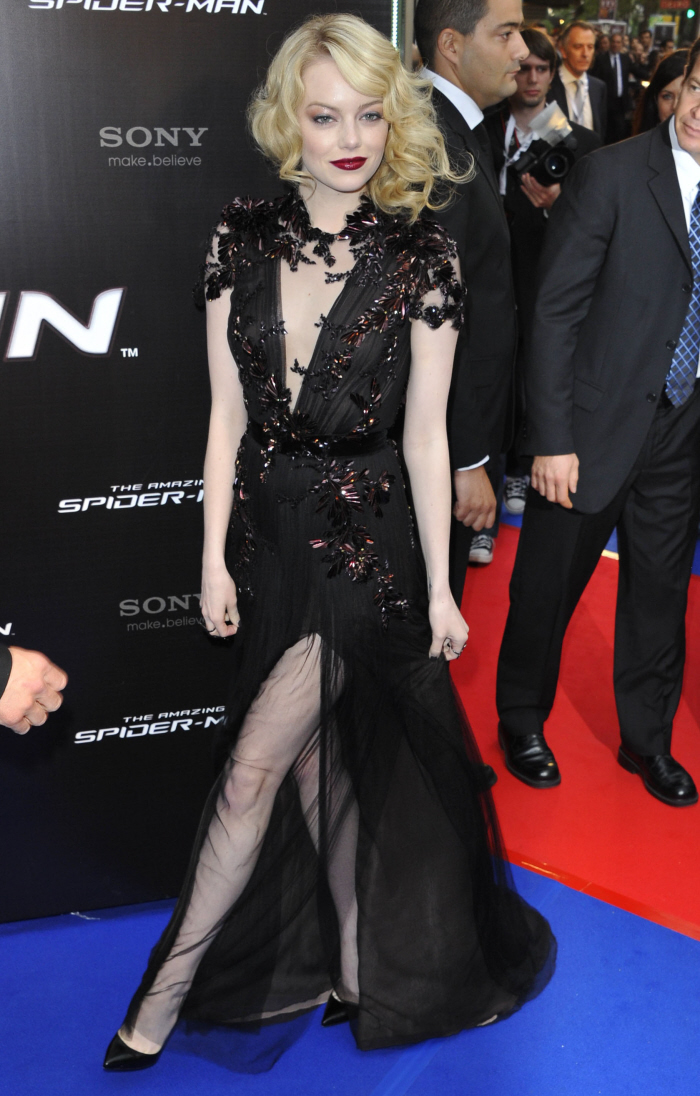 Photos courtesy of WENN, Fame/Flynet.