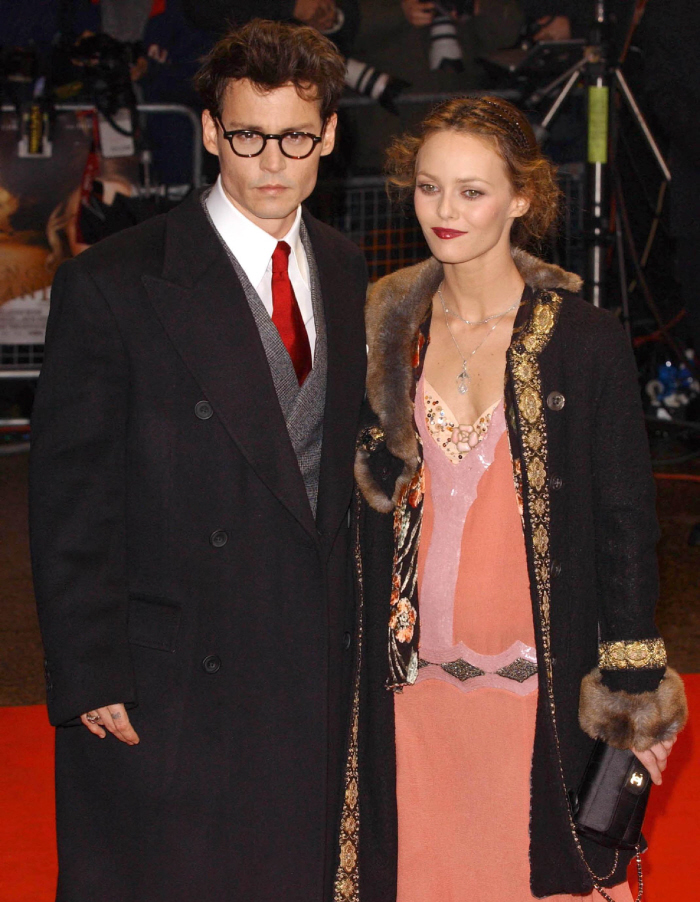 Was I naïve to think that Johnny Depp and Vanessa Paradis's separation would be civil and not controversial in the least? Because that's what I thought. Yes, Johnny Depp seems to be in the midst of a full-blown mid-life crisis, and yes, there was a lot of money involved and all of that, but I thought that at the end of the day, the split would be handled with some dignity and class. Not so much, as it turns out. Johnny and Vanessa are getting the full Brangelina treatment in the tabloid press, to the point where I really have to wonder if there isn't a Team Depp camp and a Team Paradis camp leaking damaging information like crazy. First move: make Johnny sympathetic because he was slowly going out of his mind with bordeom because of Vanessa.
Johnny Depp's breakup with his long term partner Vanessa Paradis was brewing for a long time, and RadarOnline.com has exclusive details about the real reason why they split.

"Johnny didn't want to be with Vanessa anymore. They had grown so far apart, and he wanted to be free and try new things," a source close to the former couple tells RadarOnline.com. "He was bored senseless with her, being with Vanessa was making him miserable. The spark had gone, and there was nothing left. Johnny just wants more from life and believes Vanessa deserves to be happier too. He's not embroiled in some hot and heavy new romance and he has no plans to jump straight into something straight away, but he is keen to have some fun again."

"Johnny was not handling keeping their split secret too well, it was difficult for him to carry on a farce, so now that it is out in the public he is feeling a lot happier about the situation."

As RadarOnline.com previously reported, has been planning the split for a while.

"Johnny has wanted this relationship to end since last year," the source says. "He has tried to get out of this for a long time."

However, one thing is for sure — even though Johnny no longer wants to be romantically involved with Vanessa, he is determined to continue to be a hands-on dad when it comes to their two children, Lilly Rose and Jack.

"Make no mistake, Johnny is not walking away from his kids, at all," the source says. "He loves his children, more than life itself, and he is determined to remain a constant everyday presence in their lives."
But! The British tabloids claim that things between Johnny and Amber Heard have been "heating up," and that Amber was ultimately "the other woman". One UK outlet even claims that Johnny "bought Amber a horse so they can ride together." ??? Lainey continues to say that Amber and Johnny are not boning because Amber is a full-on lesbian… although Amber herself doesn't self-identify as a lesbian (or as bisexual, or as straight). I tend to think Amber probably is bisexual, in that she's had sexual and romantic relationship with men and women, and will continue to do so. Basically, I'm not buying the "Amber is a lesbian, that's why she's not boning Johnny Depp" defense. They were in Las Vegas together several weeks ago, and she was photographed boarding his private plane. Sure, they could just be friends. But what if?
As for the money question, which we discussed yesterday – I still don't know if Vanessa walked away with a settlement, if there is some nondisclosure contract, etc. Johnny is allegedly worth $300 million, although I think that figure is low-balling. According to The Sun and The Mail, "sources" claim that Johnny basically handed Vanessa half of his fortune (a reported $150 million) to "keep the split as amicable as possible for the sake of their children." Yeah… I don't believe that. Sure, I'll buy that Vanessa walked away with a really nice settlement, but I don't think she got half of his fortune.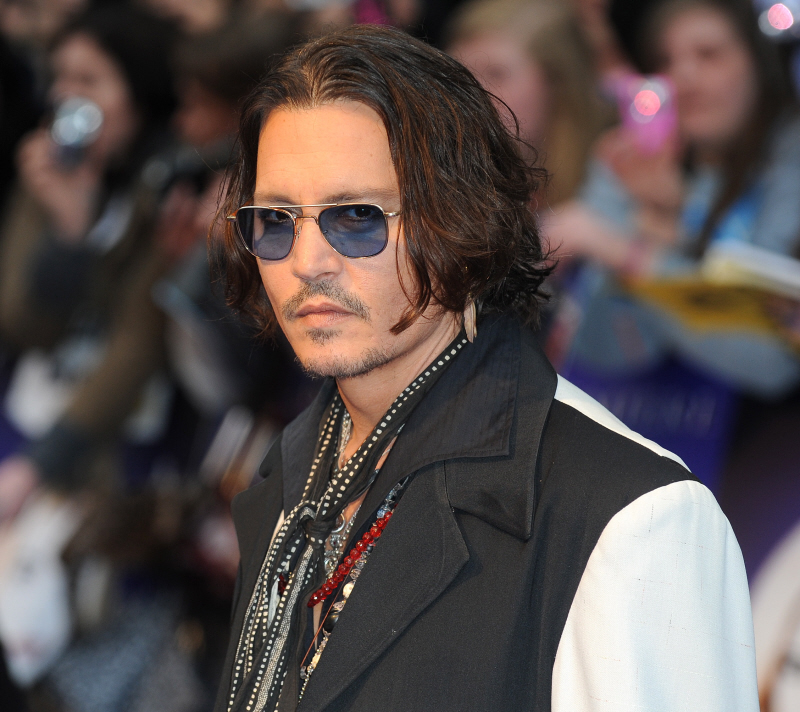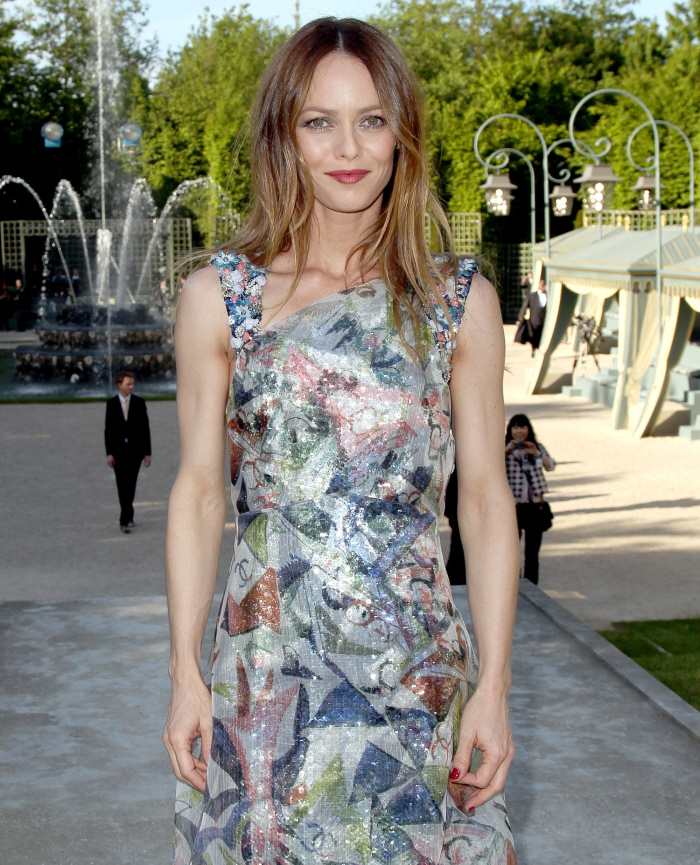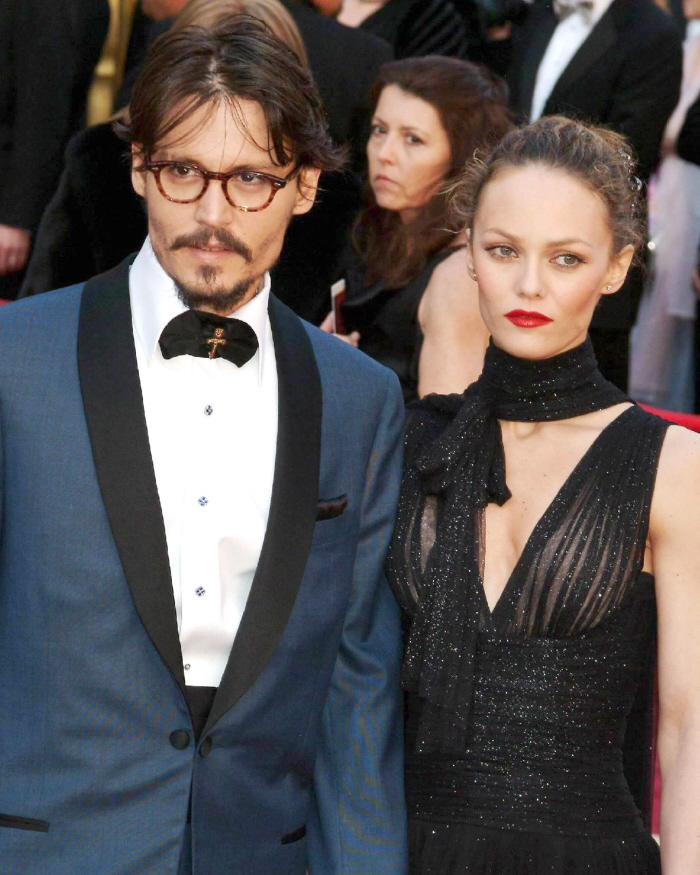 Photos courtesy of WENN.