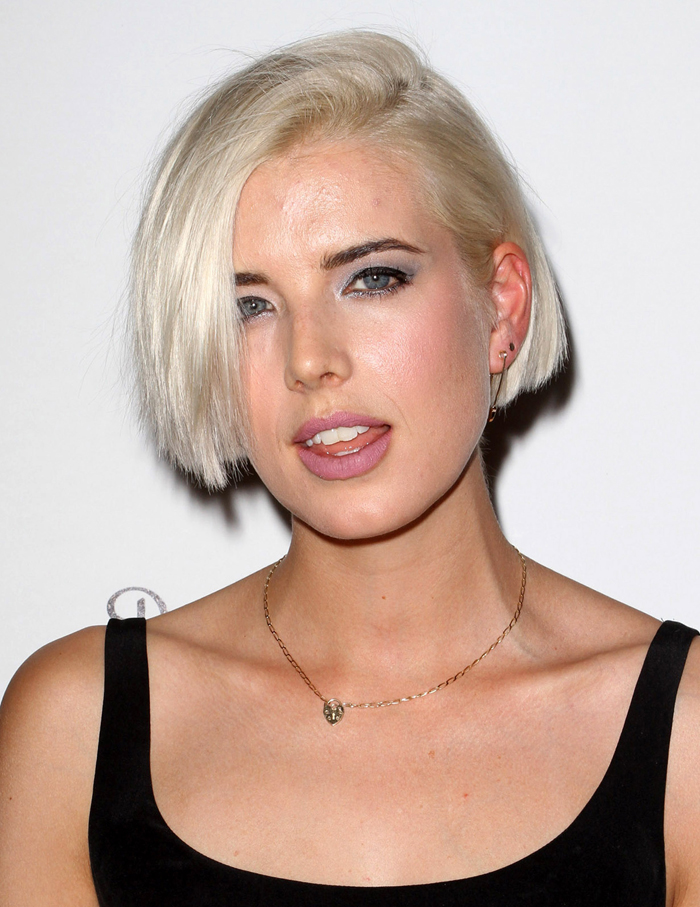 Well this is an unexpected hookup/romance/marriage if there ever was one. It seems that actor Giovanni Ribisi, 37, and model Agyness Deyn, 29, have been quietly dating for some undetermined period of time, and they just impulsively decided to get married last week at the L.A. County Registrar's office. Most of us probably already know of Giovanni, who is a relatively acclaimed actor — I think of him mostly from as Scarlett Johansson's dorky husband in Lost in Translation and as Phoebe Buffay's brother (Frank Jr.) in "Friends." As for Agyness, she's not terribly famous on this side of the pond, but she's a (still fairly) successful model in the U.K. and has been trying to make it as an actress stateside.
I've always thought of Agyness as a little bit sketchy though. Allegedly, she might have been James Franco's jumpoff after he dumped his long-term girlfriend last year, and she's not only got a fake name (her real name is Laura Hollins), but she also lied about her real age for most of her modelling career. Giovanni isn't exactly the picture of perfection either though — he's a second-generation Scientologist, which makes me believe that perhaps Agyness has gone there too. Here's the details from Fashionologie with a confirmation from Giovanni's rep: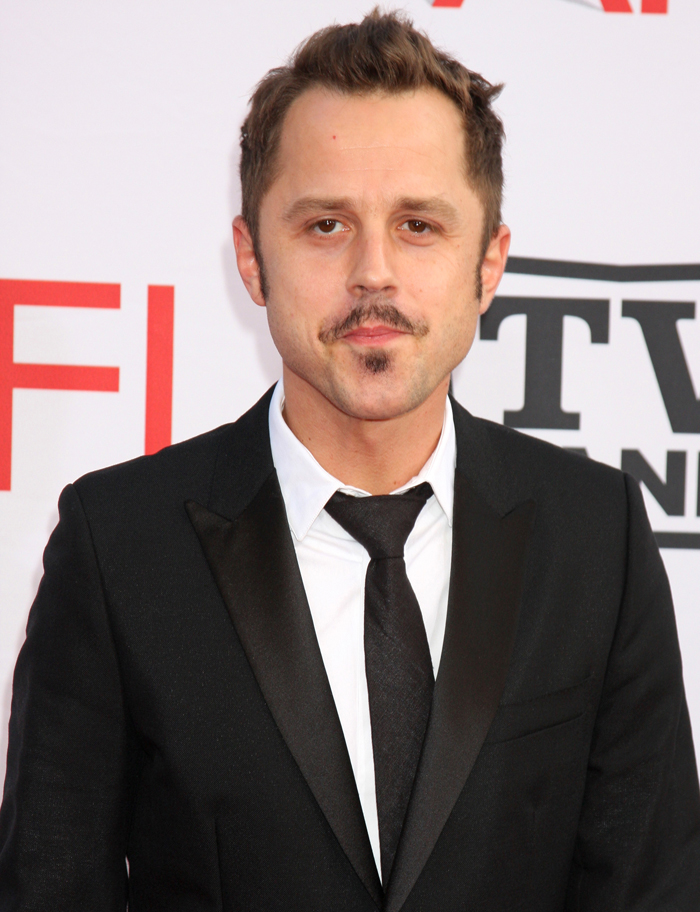 File this under unions no one saw coming: Agyness Deyn eloped with actor Giovanni Ribisi last Friday. According to Crown City News, the couple was spotted "passionately kissing" in line at the eastern branch of the Los Angeles County Registrar's office. When asked if they were there to get married, they shyly said yes. Ribisi also added that he and Deyn had been dating for "a while."

A spokesperson for Ribisi confirmed the happy news on Thursday afternoon, saying, "Agyness Deyn and Giovanni Ribisi quietly married in Los Angeles over the weekend." Deyn previously dated Josh Hubbard of The Paddingtons for four years but ended the relationship in 2008. She told The Daily Mail in March that she hadn't dated anyone for several months, partially due to her hectic acting schedule.

"The fact is I'm choosy, but mainly about a man's character," she said. "He has to be interesting, funny, and clever. I don't even mind if he's not very good-looking."
[From Fashionologie]
Congrats to the happy (yet random) couple. This is Giovanni's second marriage, and as far as I know, it's Agyness' first trip down the aisle. Hopefully, it will be a long and happy union and very unlike the strange romance between Frank Jr. and his lady love. Sorry to go there — I just can't stop thinking about it.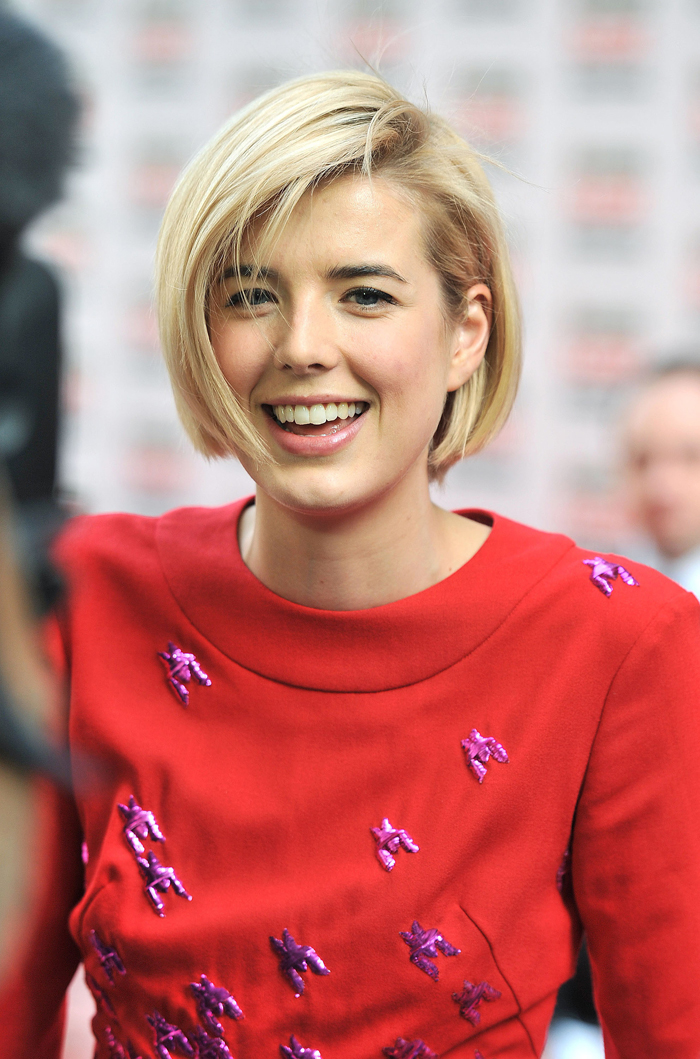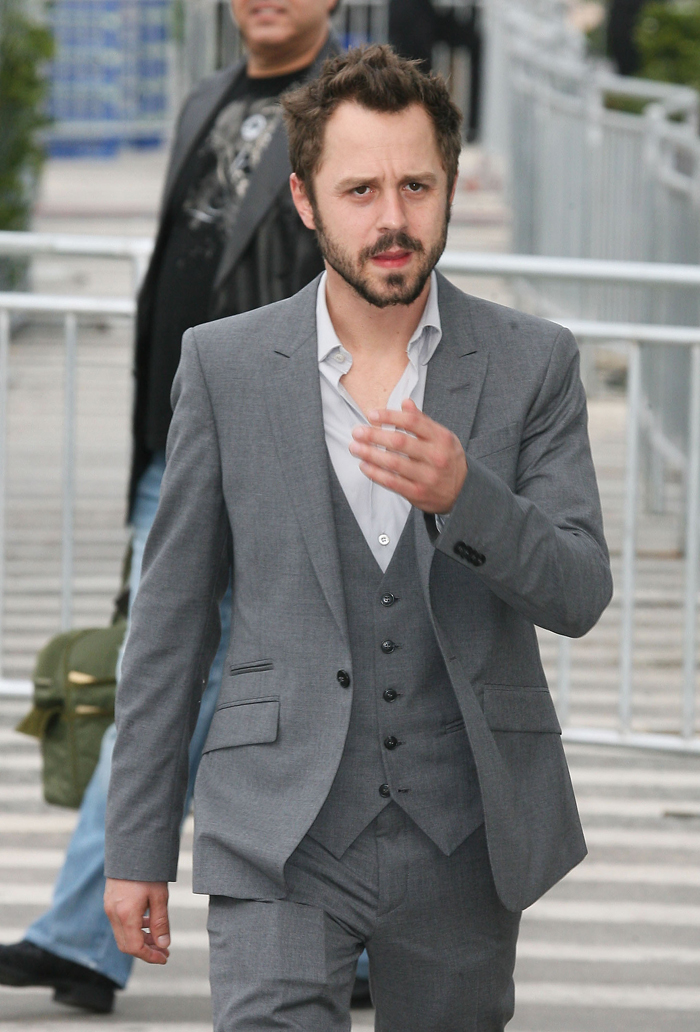 Photos courtesy of Fame/Flynet and WENN