Kim Kardashian on whether she's 'beautiful': "I'm so critical. But I do feel pretty."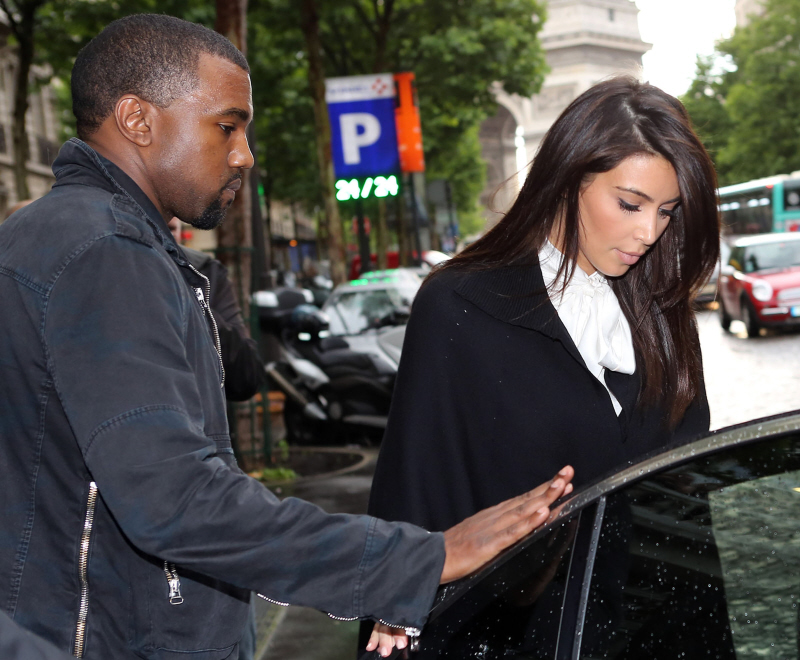 These are some newish photos of Kim Kardashian and Kanye West in Paris over the weekend. I actually kind of like Kim's outfit. Well… I like the black cape thing. That's about it, actually. The leather pants probably look awful, the blouse is too ornate, and the shoes are hideous. But the black cape is pretty cool. Anyway, we have even more from Kim's neverending interview with Oprah. I guess this is from Part II? It pleases me that Oprah has fallen so far that she's doing two-part interviews with Kardashians. But it's also a bad sign too, for our society as a whole.
So, in the latest interview excerpts, Kim talks about body image, and how she "maintains" her cat-like beauty. Considering that I actually remember Kim's original face, I do think she was once a beautiful woman. But she's been tweaked and 'Toxed into a version of her mother's face now. Kim tells Oprah that she's a "girly-girl" who wouldn't describe herself as "beautiful". But she says, "I hate to talk about myself like that. I'm so critical. But I do feel pretty." When asked how she maintains it, Kim said, "It is a job. Gym everyday. I've lasered everything." She really has lasered everything – I've always felt that her lack of baby hairs contributes to her alien-cat-face look. Kim also discussed Kanye, etc:
Now hear this, naysayers: Kimye is the real deal! On part two of the Kardashian family's extensive sit-down with Oprah Winfrey on Oprah's Next Chapter on OWN Sunday, Kim Kardashian once again defended her surprisingly intense romance with Kanye West.

Winfrey — familiar with the 31-year-old's penchant for lightning fast romances that often fizzle out — asked the reality star, "Is Kanye West your new fairy tale?"

Explained Kim: "We met almost a decade ago, we've known each other for a very long time, we've been friends for six or seven years," she said of the Grammy-winning rapper, 35. "I don't know why it took us so long to get together. I think we've always had an attraction to each other, but we've always been in other relationships or it wasn't the right timing."

(Kardashian's most talked-about relationship was with Kris Humphries, from whom she filed for divorce last October after just 72 days."

"One day it [the relationship with West] just happened," she offered. "It took me by surprise."

And it's anything but a publicity stunt, she insisted to Winfrey. "It's your heart you're playing with," she said. "I couldn't sacrifice my heart for a publicity stunt."

Although she denied talk of an imminent wedding or plans to move in together, she admitted, "To have him in my life this way, says a lot about us."
So, Kim says it's not a publicity stunt, that it's about her "heart". Why does it have to be either/or? Because I think it's both. I think Kanye and Kim actually do have feelings for each other – weird, mixed up, narcissistic feelings, but FEELINGS. And I think they're so public because they're both crazy famewhores (in different ways). I'm still worried about Kanye, by the way. I feel like he might be on the cusp of a very difficult time in his life.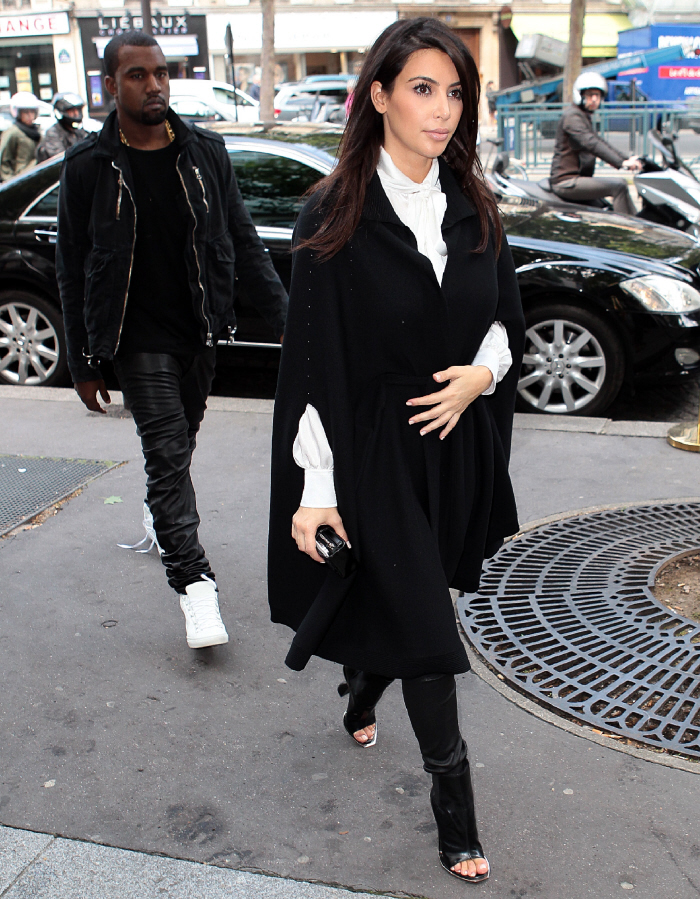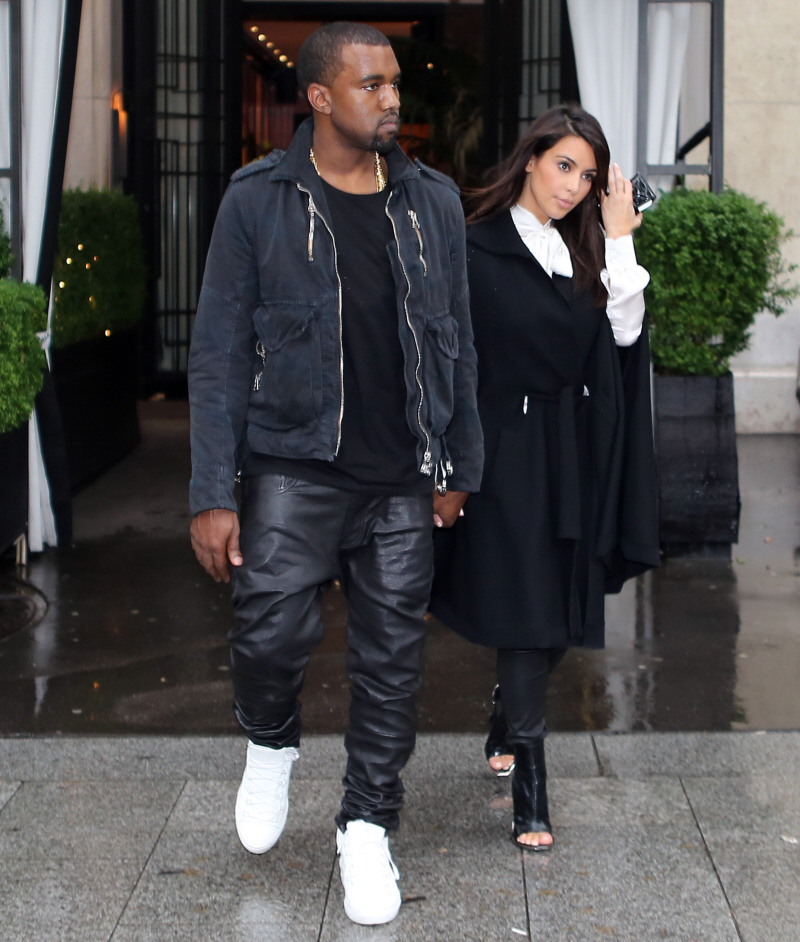 Photos courtesy of WENN, Fame/Flynet.

Written by Kaiser

Posted in Kanye West, Kim Kardashian

- Mariah Carey lip synced on American Idol [CDAN]
- Colin Firth is looking good [Lainey Gossip]
- Internet celebrity charged with murder! [D-Listed]
- What is Paz Vega wearing? [Go Fug Yourself]
- New bachelors on The Bachelorette [Reality Tea]
- Goodbye to The Office [Pajiba]
- Bachelor Sean's fiance cheats on him [Evil Beet]
- Britney Spears out with her man [Popsugar]
- Nina Dobrev works it [Popoholic]
- Cindy Crawford needs to lay off the 'tox [Celebslam]
- Who said it: Carrie Bradshaw or The Dalai Lama? [Buzzfeed]
36 Responses to "Kim Kardashian on whether she's 'beautiful': "I'm so critical. But I do feel pretty.""