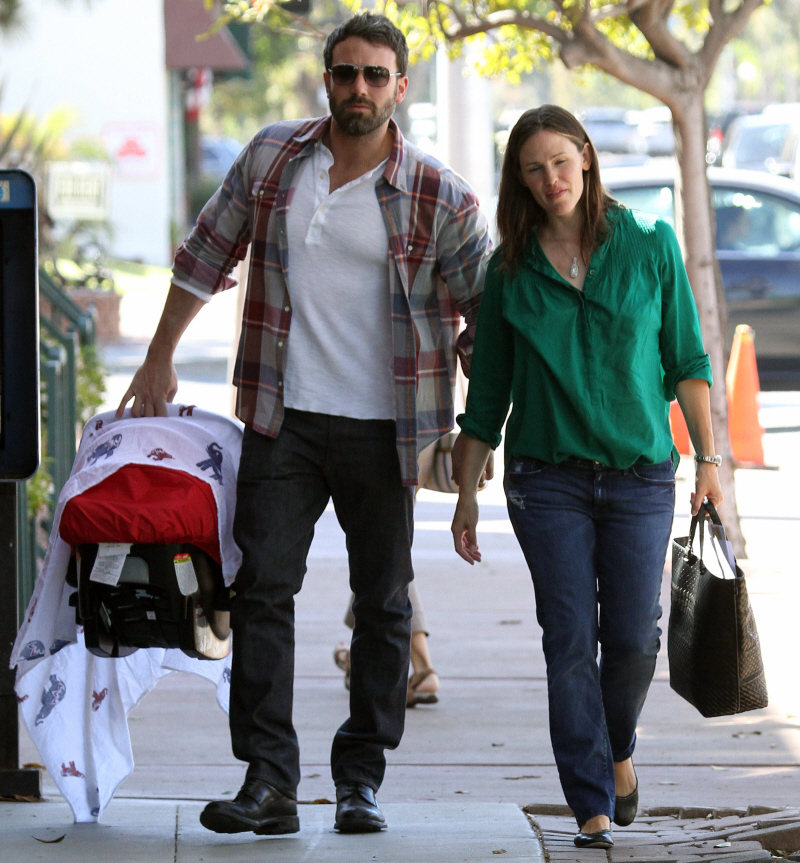 Here are some new photos of Jennifer Garner, Ben Affleck and their four-month-old son Samuel Garner Affleck out and about in LA yesterday. Apparently, they were getting their son a passport because one of them (?) is going out of the country for work. I think it's Ben, right? He's set to begin filming Runner, Runner in Puerto Rico. Do you need a passport to go to Puerto Rico?!? Google says NO, but you do need some kind of ID, and since Samuel can't get his driver's license, I guess that's why he needs a passport. Anyway, they look happy, don't they? I really do think Ben is beyond thrilled to have a son at long last.
It's kind of weird/funny to me that Jessica Simpson gets an endless amount of tabloid crap about her body and "losing the baby weight" and Jennifer Garner is left completely alone. Part of that is the expectations that each woman set up during their respective pregnancies – Jessica talked about her weight and what she was eating, and she signed on to Weight Watchers when she was still pregnant, which gave everyone a green light to discuss it publicly. Meanwhile, Jennifer didn't really discuss anything, and it's generally believed that she had a healthy pregnancy and she isn't focused on losing the baby weight immediately – as in, it isn't her top priority, she's just letting it happen naturally. Of course, there's another reason Jessica and Jennifer are treated so differently. It's because Jennifer is seen as every woman's girlfriend and if any tabloid said anything harsh about her post-baby body (like, even a tenth of what's said about Jessica), there would be blood on the streets. I just enjoy the double standard that seems to only apply to Jennifer Garner because she and her daughters have dimples.
PS… I love Jennifer's purse. Bottega Veneta?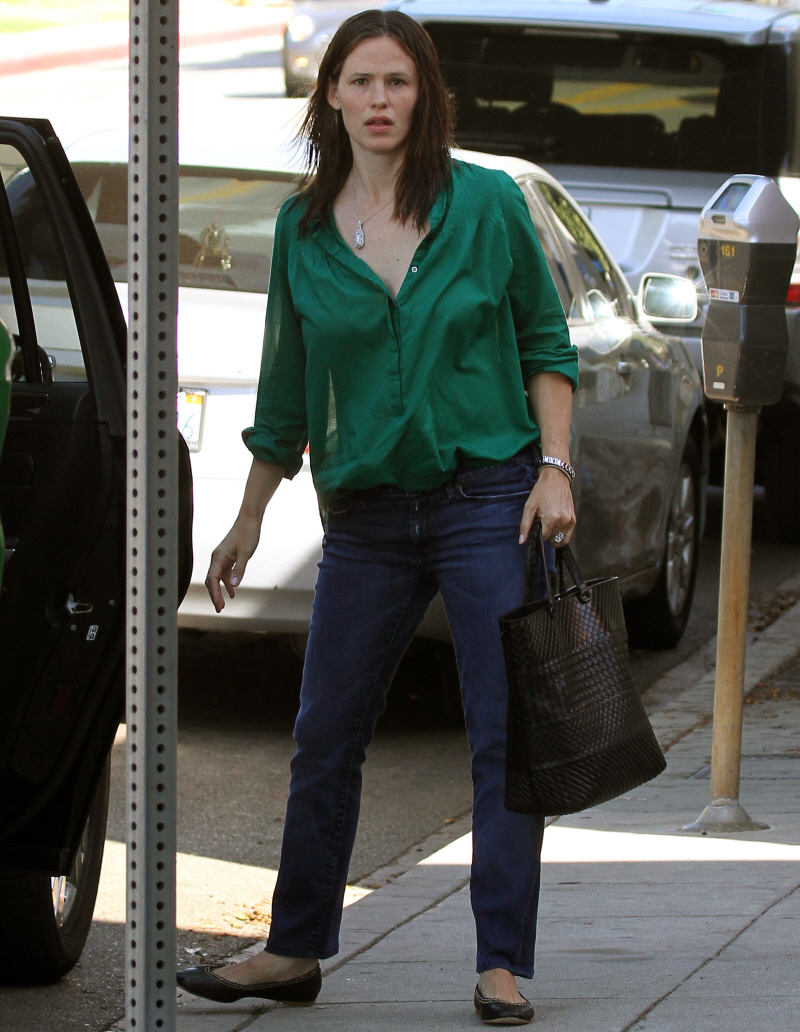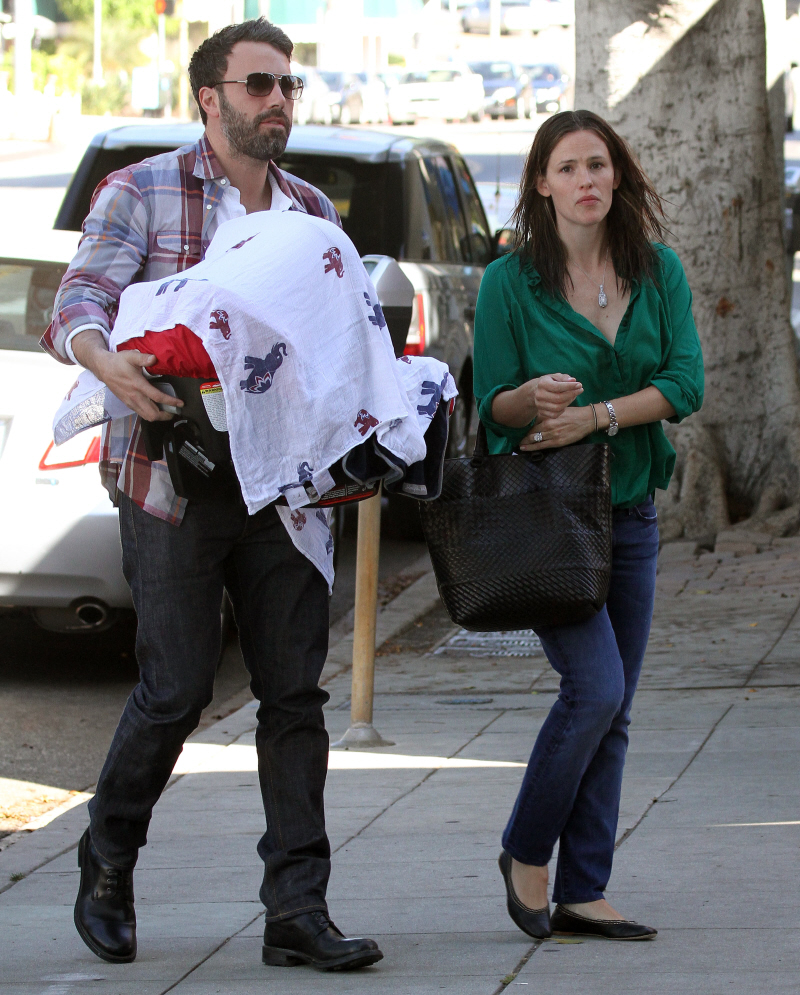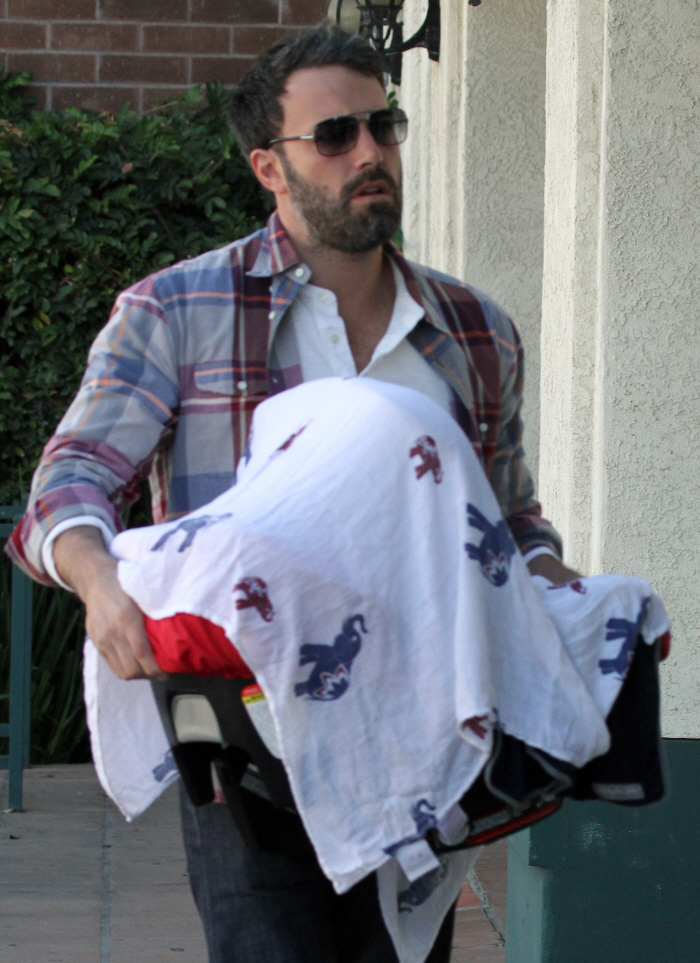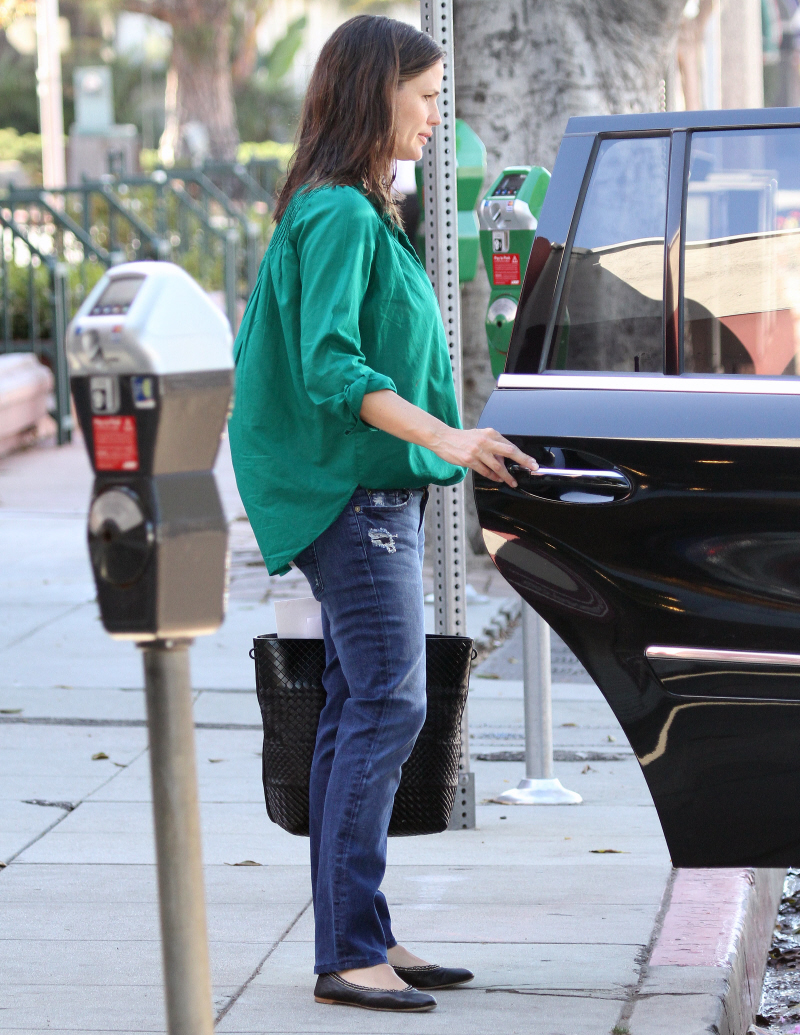 Photos courtesy of Fame/Flynet.