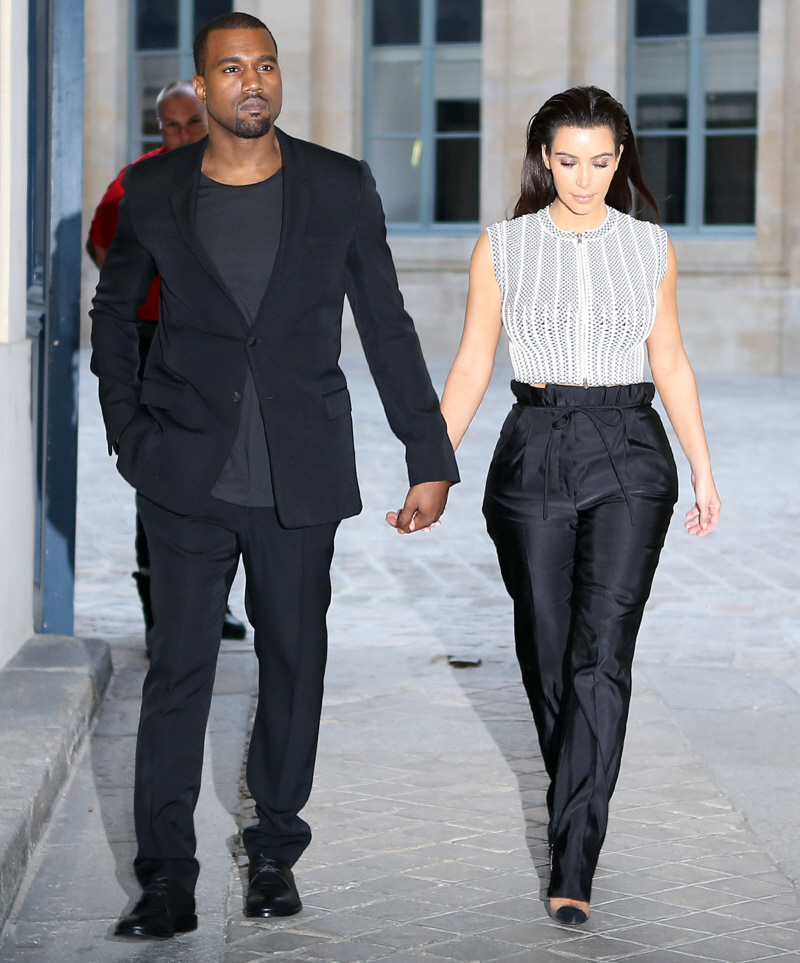 It's been a while since I covered some Kardashian stuff? I apologize (not really). I was one of the people in the mid-Atlantic who lost power and I'm still recovering! But it's nice to know that Kim Kardashian and Kanye West never change. They're in Paris for Fashion Week. Because Kanye is High Fashion and by God, he's going to make Kim into his MUSE y'all. These are photos of Kimye at the Stephane Roland Haute Couture show yesterday, and then they did a costume change and went to Givenchy later on in the afternoon.
The Roland appearance is Kim in the black dress with the giant white boob-flower. The Givenchy appearance is Kim in those (kind of amazing) pants. You know Kanye styled her. And while I still don't think Kim looks GOOD, per se, I think Kanye has been improving her style slightly. She's been wearing more "Hey, that's not terribly unflattering" stuff. I think the Givenchy outfit in particular is very flattering on her – you can see her small waist, and it's a very slendering outfit in general. As for Kim's face…well, she still looks pretty 'Toxed to me. And her hair isn't helping matters. But whatever, that's her face now.
Meanwhile, Us Weekly had this bizarre little story about Kimye:
Kim Kardashian is totally dialed in to boyfriend Kanye West. In fact, she's the only one who has his phone number! West, 35, "doesn't like to be tied down by technology," says a source, and didn't have a cell phone before falling for Kardashian.

"It frustrated Kim," adds the inside. "She has to call him through a bodyguard."

But West recently caved and got a secret phone. Says a source, "He only uses it for Kim!"
[From Us Weekly, print edition]
Er. I thought Kanye was always tweeting and sending d-ck photos to girls? And he does that without a phone? Yeah, right. More like "Kanye wouldn't give Kim his real cell number and he just bought a completely new phone to handle all of his Kardashian bidness." Right?
Meanwhile, Kim covers the new issue of InStyle UK. You can see the cover here – it's meh. In the interview, Kim basically admits that she's already planning her wedding to Kanye: "I've always believed in love… I haven't always been so lucky, but I still do believe in it.. I loved this person, it just wasn't the right situation for me. I try to hold my head up high and live my life… I've always been the type to fall in love fast and, with every boyfriend, I plan out my wedding in my head." So… Kimye wedding. But don't you think Kim will probably get knocked up first? I do.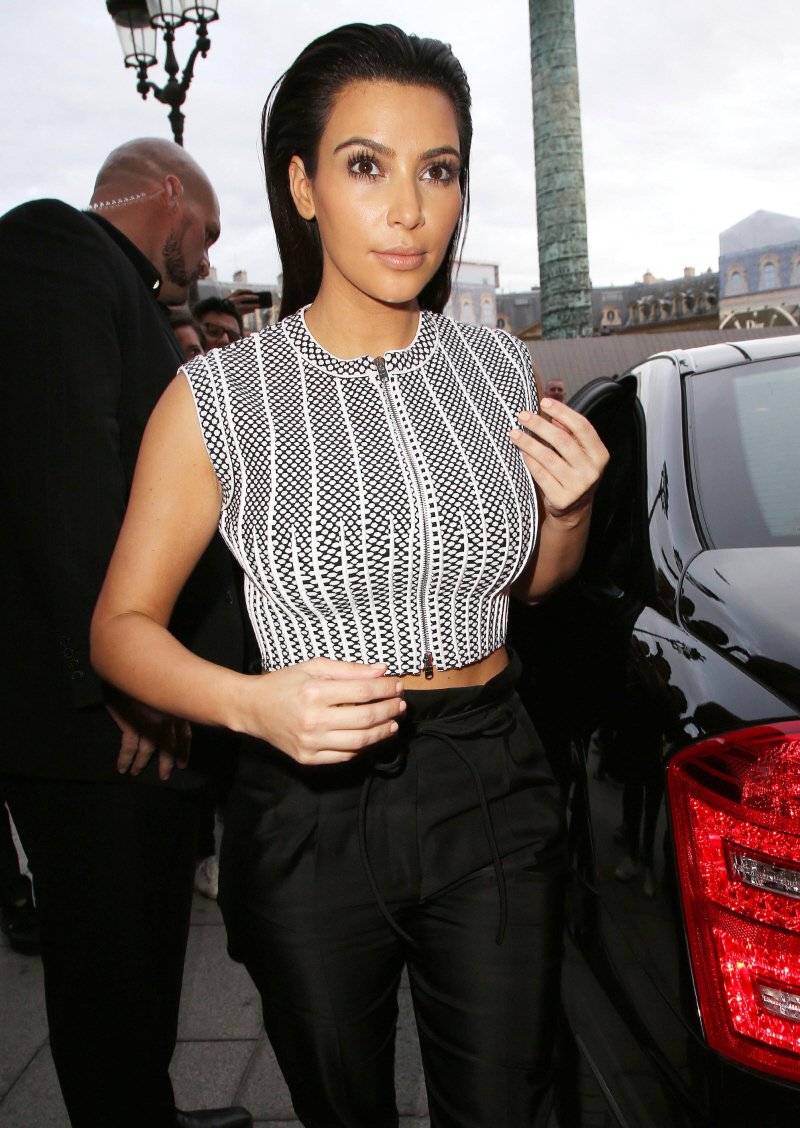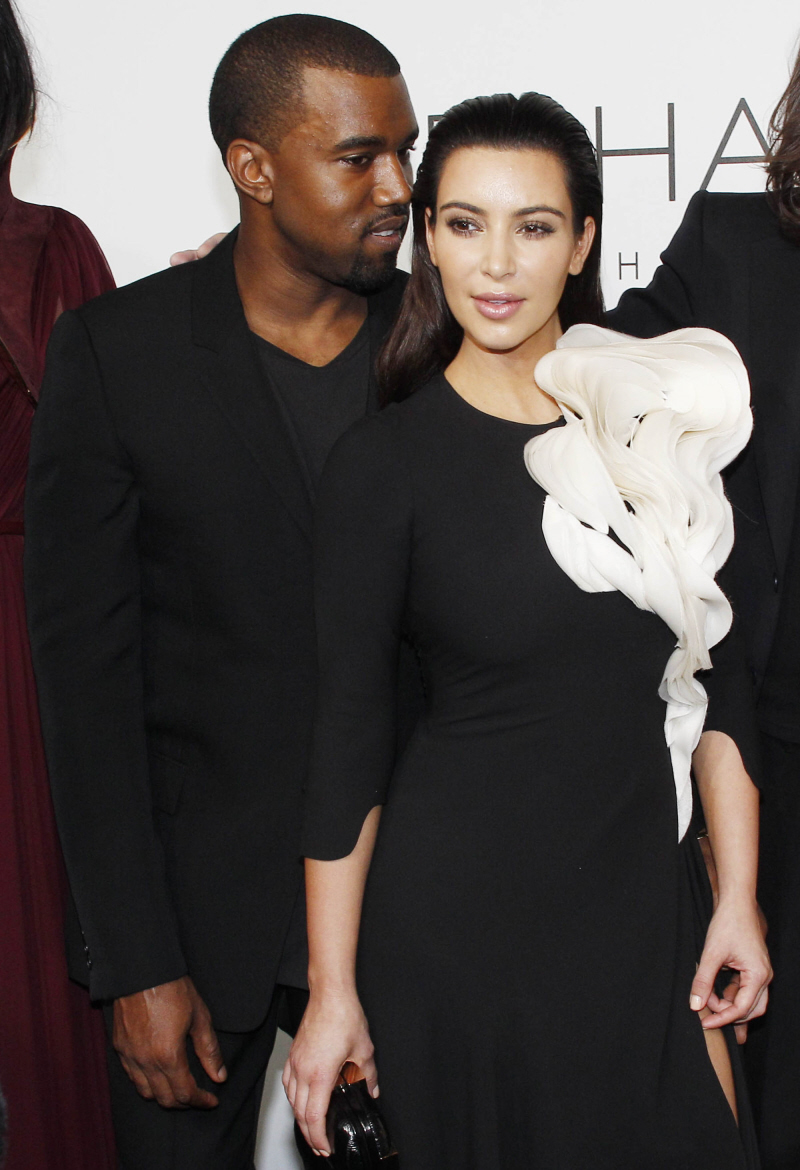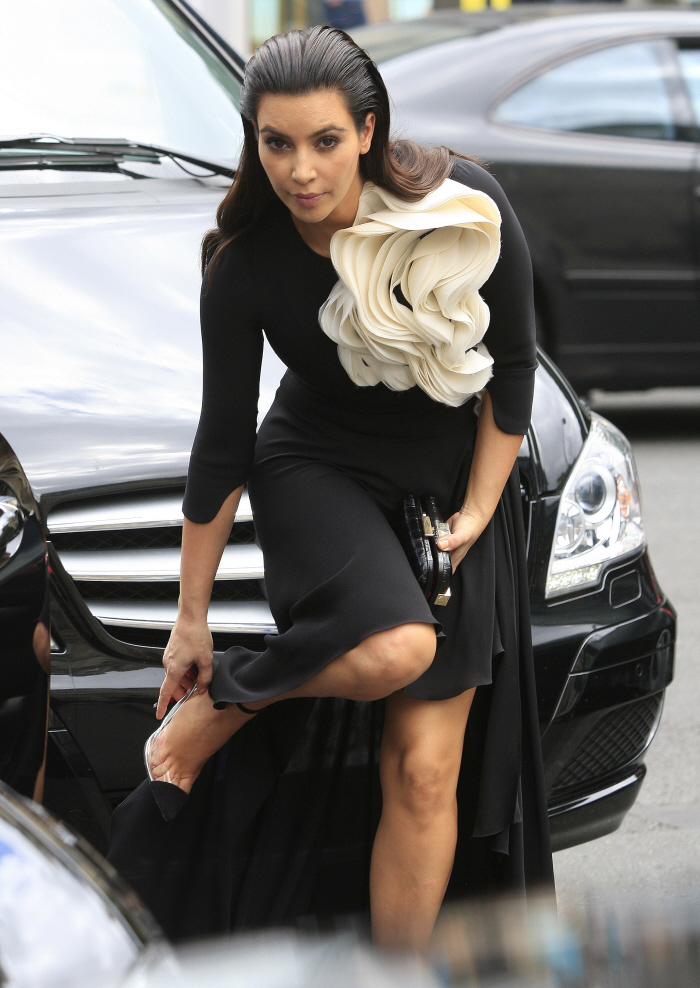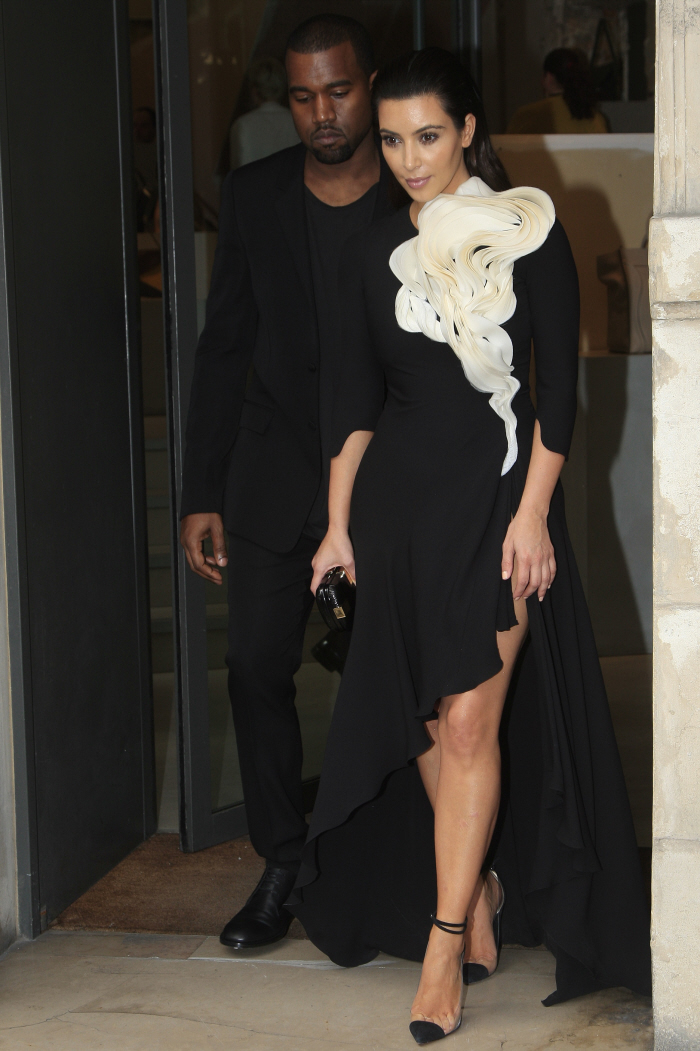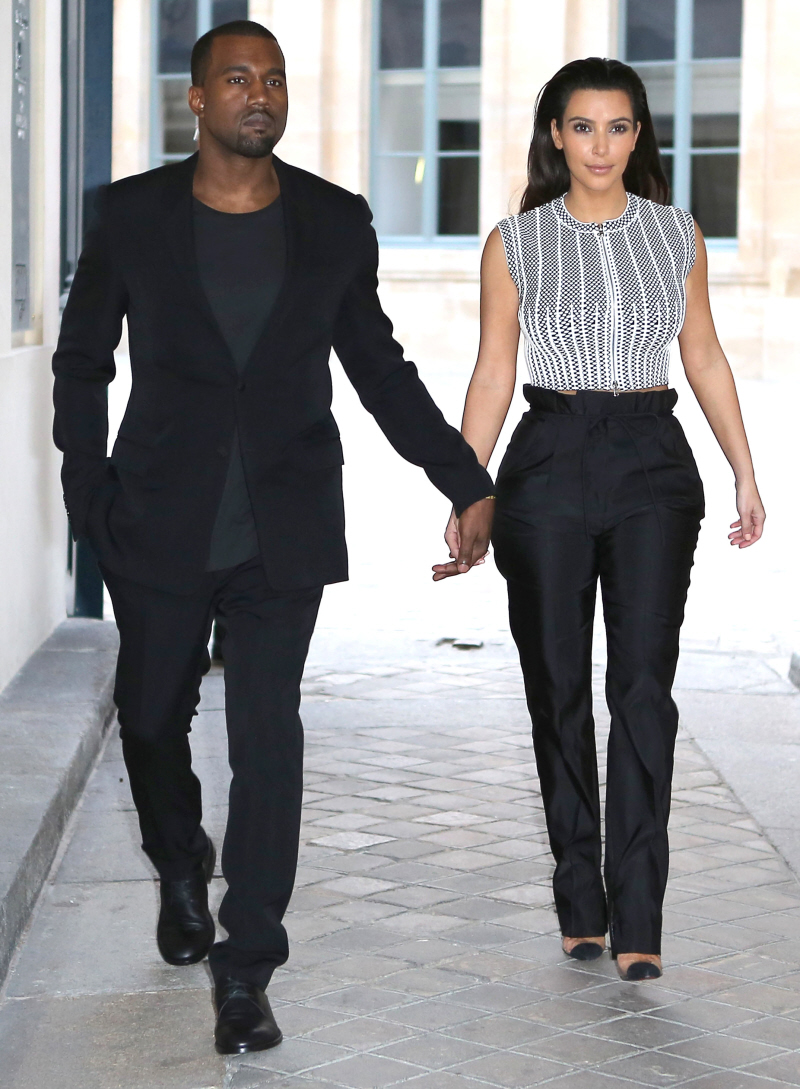 Photos courtesy of Fame/Flynet and WENN.