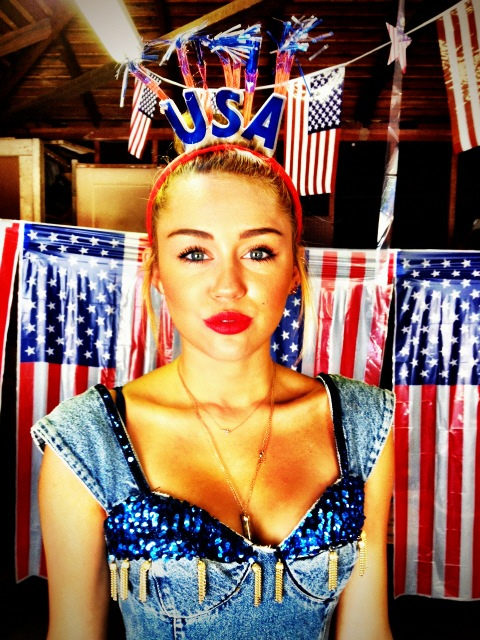 This is the photo Miley Cyrus tweeted yesterday, for the 4th of July. I mean… it's cute, right? Yes, she's kind of famewhore-y and all, but I've been finding Miley so adorable lately.
Anyway… as soon as Miley and Liam Hemsworth got engaged, everyone was like, "Eh, she's probably pregnant or she will be soon, hillbilly, teenage shotgun wedding, etc." I too engaged the possibility for a moment, although I do think that for whatever reason, Miley and Liam aren't going to get pregnant until they actually walk down the aisle. Call me old-fashioned, but I can see it going that way in Miley's mind. The Enquirer previously reported that Miley actually wants to wait five years until having a baby (putting her age then at 24!), while most people claim Liam wants to knock her up right away. Now Us Weekly says Miley is down with Liam's "BABY NOW" plans:
"It's good to have someone who is passionate," Miley Cyrus tells Us of fiance Liam Hemsworth. And fans shocked by her engagement at 19 should brace themselves: "Miley and Liam really want to have a baby quickly," reveals a Cyrus family source.

Hemsworth, 22, is behind it, adds the source, and his need for speed is competition with big bro Chris, who had a daughter in May. For now, Liam says engaged life is great. "We're very, very excited and happy!"
[From Us Weekly, print edition]
You shouldn't have a baby because you're competing with your brother. And I don't care for the idea of Miley and Liam having kids right now, at their respective ages (19 and 22). That being said… I do think Miley and Liam are going to surprise the naysayers. I'm not saying they'll last forever or anything, but I see it playing out like this: they'll wait a decent amount of time, they'll have a nice and surprisingly classy wedding, they'll wait a year or so and then they'll get pregnant. So… maybe in two years' time we'll have some baby news? That's my prediction. We'll see how wrong I am.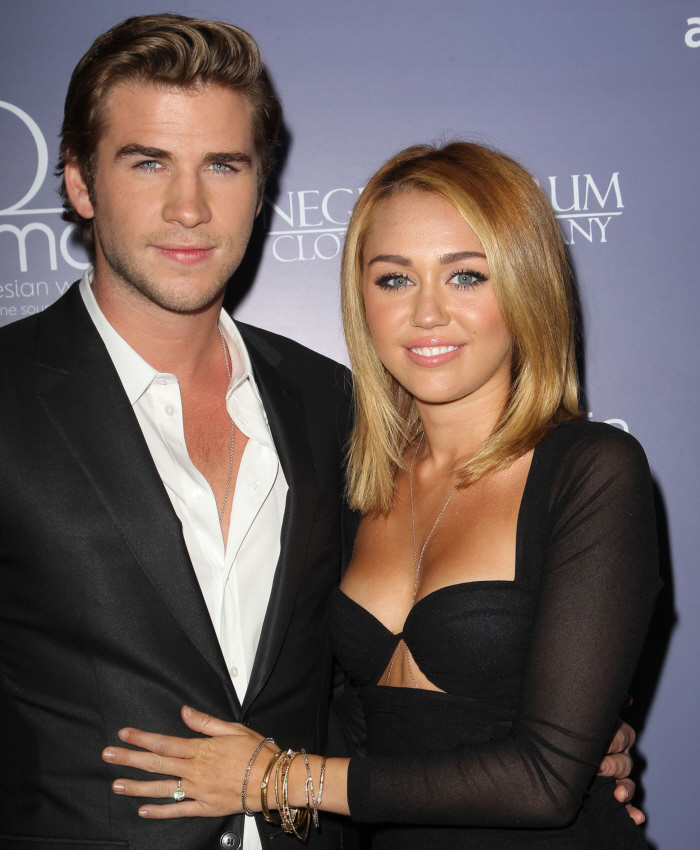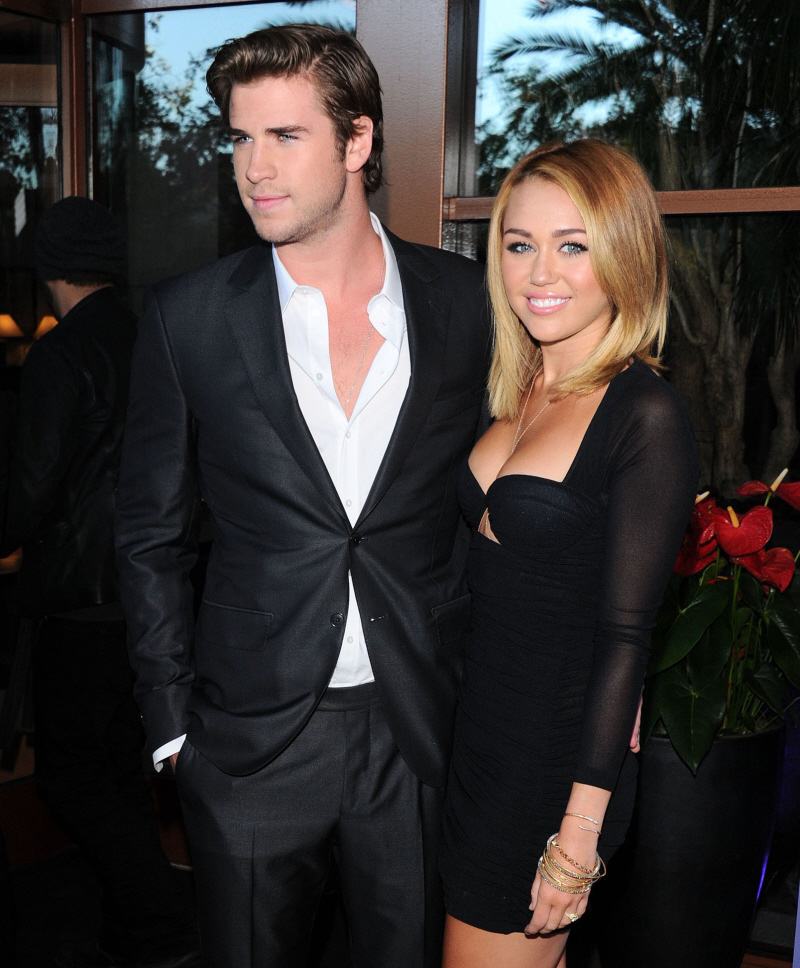 Photos courtesy of Miley's Twitter, WENN.