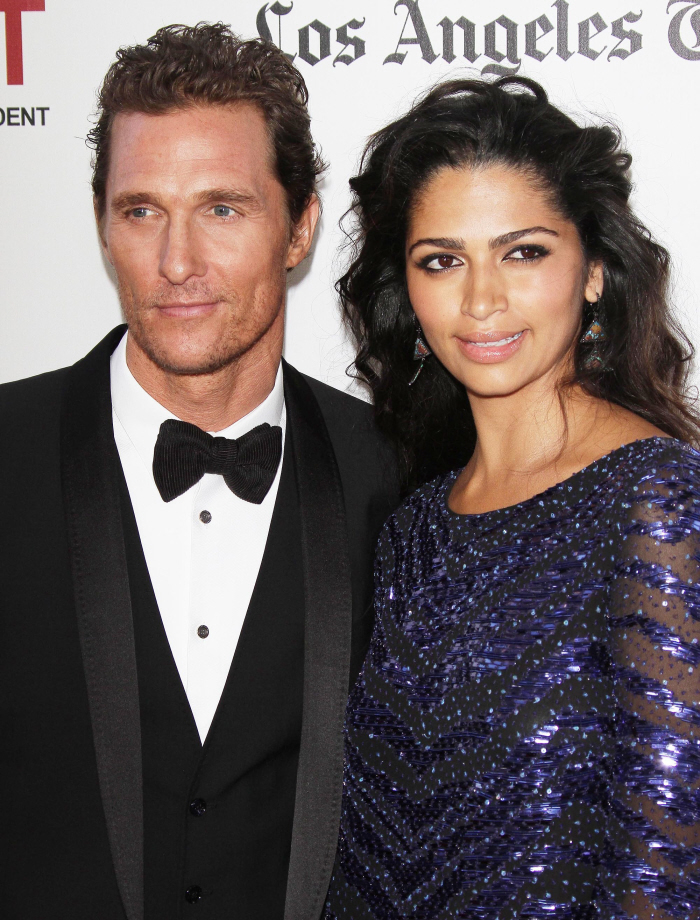 Matthew McConaughey and Camila Alves are expecting their THIRD baby. They just got married on June 9th, in a backyard (with tents, y'all) wedding ceremony in Texas, and now I'm understanding why that ceremony felt a little rushed? I mean, I'm not judging. They already have two kids and they've been together since 2006. But the timing does seem a bit weird, like suddenly they want it to be legit… for the third kid? As I said, Camila and Matthew are already parents to Levi (3) and Vida (2). Both of the kids were in the wedding. And now we know the third kid was at the wedding too! So… congrats on the new addition!
Two weeks after tying the knot, Matthew McConaughey and his wife, Camila Alves, have more exciting news to share: They're expecting their third child!

"Happy birthday America, more good news," the Magic Mike actor, 42, tweeted on Wednesday's July 4th holiday. "Camila and I are expecting our 3rd child, God bless, just keep liven."

The couple's new arrival will join big brother, Levi, 3, and big sister, Vida, 2.

Together since 2006 after meeting in a Los Angeles bar, the actor and his Brazilian-born model love got engaged on Christmas Day in 2011 and said their "I do's" on June 10. Setting up a makeshift campground on their Austin, Texas property, the pair invited their children to take part in the ceremony.

"Levi brought the rings on a necklace. Vida was the flower girl," McConaughey later revealed on NBC's TODAY. "I don't think she dropped one petal."

Though they're over the moon about being married, the expectant parents were in no initial rush to walk down the aisle.

"We've been living a married life for over six years now," the new bride, 30, explained. "We have homes together, we have family together, we have kids, we've built a life together. So we've been living a married life this whole time."

"A lot of people, sometimes they're so stuck on 'I gotta get married, I gotta get married,' that they forget that the really important thing is to have a healthy home, a healthy family, a healthy family for your kids and to have everything going in a good, peaceful way," she continued.
I think it's nice. It seems like the trend in Hollywood these days, to do big families. That's coming from an only child, by the way – to me, "big family" means three or more kids. While I don't think Camila and Matthew are Quiverfull people, but I do think they're dirty hippies. And I mean that in a nice way!
By the way, like Bedhead, I saw Magic Mike over the weekend, and can I just say? Matthew was REALLY good in it. Like… he was better in this film than he's been in any film I've seen of him over the past decade. When my mom and I were leaving the theater (yes, I took my mom to see it, and yes, she LOVES Channing Tatum and his beautiful ass), she said, "I can't believe I'm saying this, but I think Matthew should be nominated for an Oscar for that." It's kind of true. He was that good.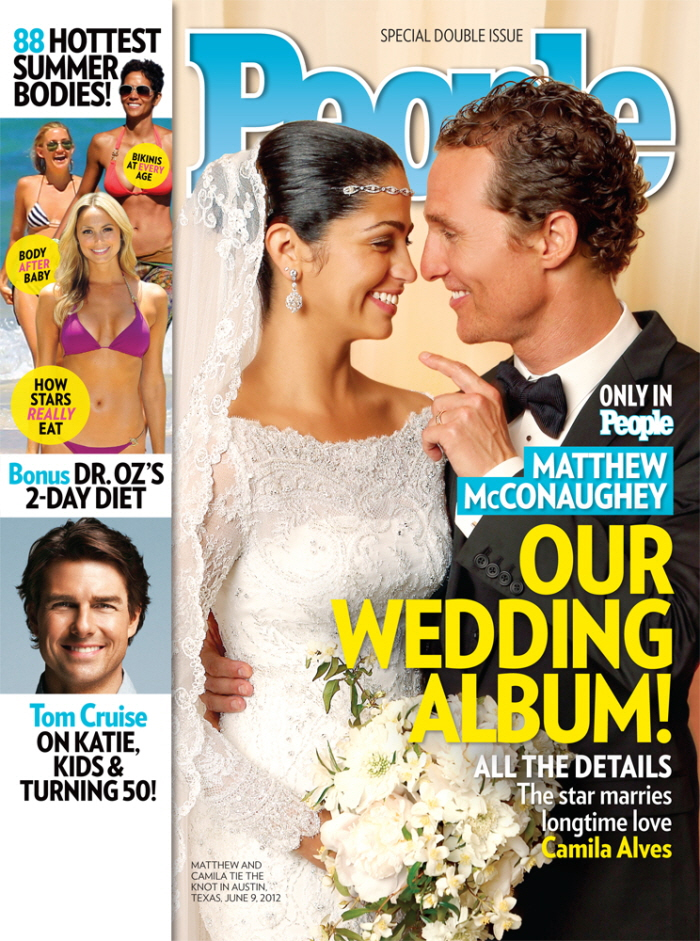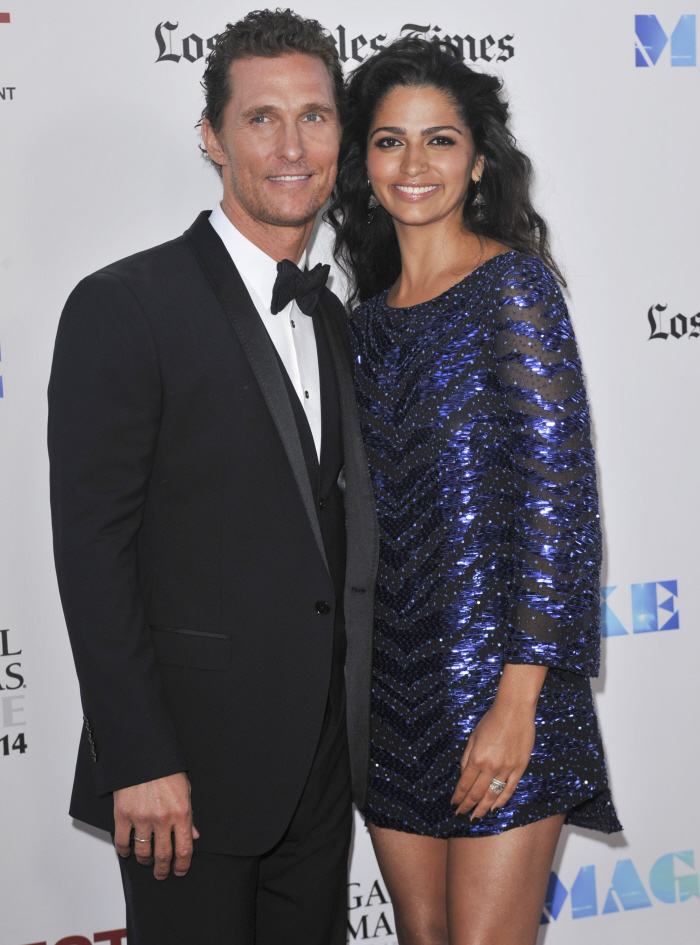 Photos courtesy of People Mag, WENN.