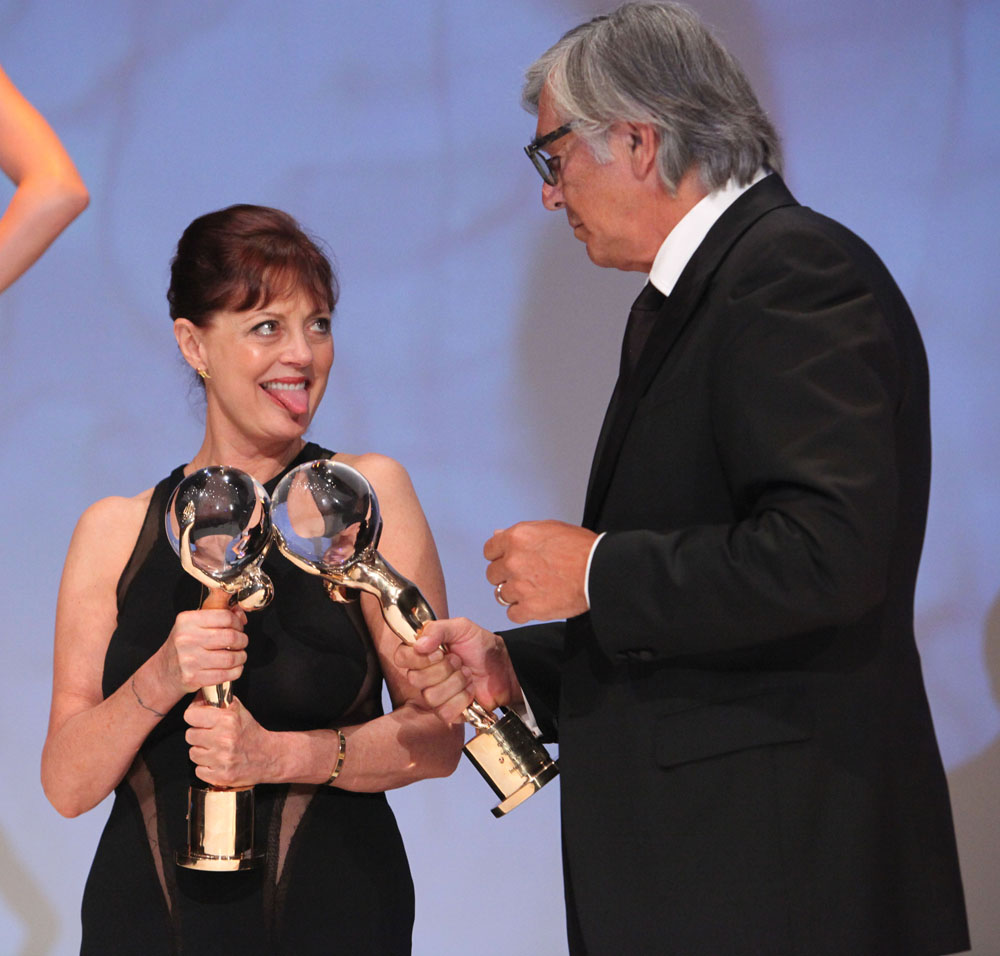 I don't know why I care so much, but I was just wondering in my last story on Susan Sarandon whether she was still with that 30-something ping pong entrepreneur, Jonathan Bricklin. Bricklin was all of 31 in December of '09 when we first heard rumors that Sarandon was messing around with him. Of course we heard that Sarandon had split with her longterm partner, Tim Robbins, right before the news came out that she was seeing a guy who was 32 years younger than she was. So the timeline was suspect, or maybe Sarandon and Robbins waited months to announce their split.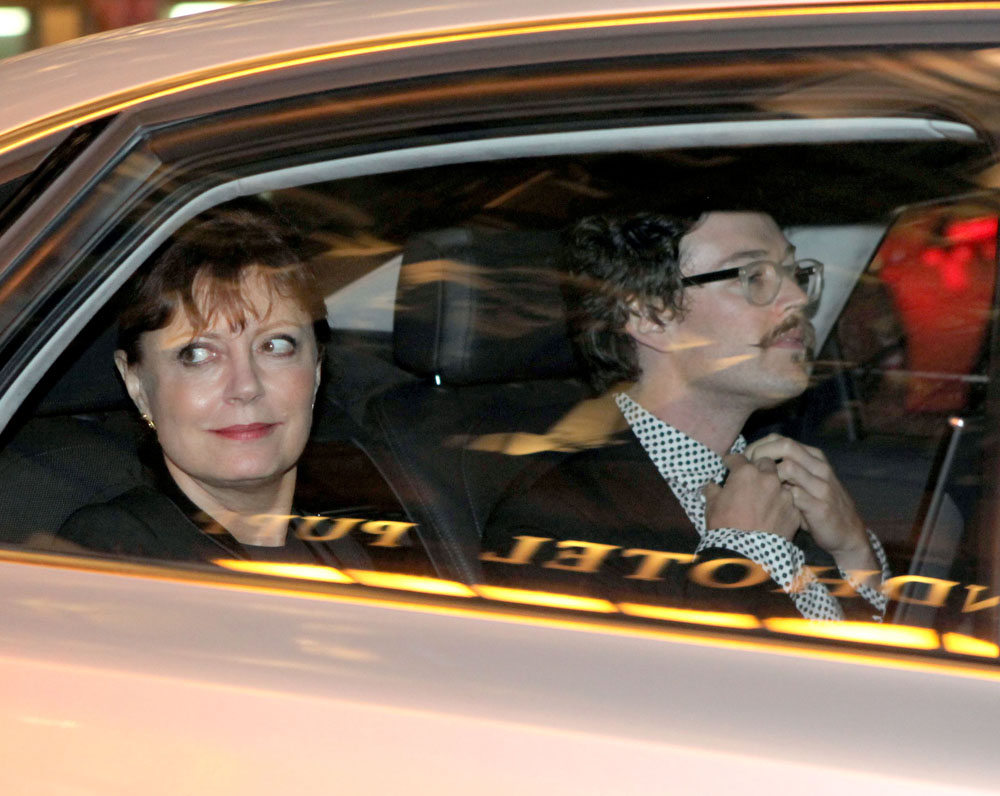 Anyway fast forward two and a half years and Sarandon and Bricklin are still going seemingly strong. She took him with her to the Czech Republic, where she premiered her film Jeff Who Lives at Home at the Karlovy Vary Film Festival this weekend. She also received a lifetime achievement award. The Daily Mail has details of Susan's acceptance speech, and dedicated the award to the late great Nora Ephron. Sarandon got choked up when she said "I dedicate this to Nora Ephron. My friend and a wonderful director and writer." As The Mail points out, Sarandon never starred in Ephron's films, but they were old "friends who travelled in the same circles in New York and Los Angeles." It's hard to believe Ephron has passed. It seemed like just yesterday that she was promoting her memoir.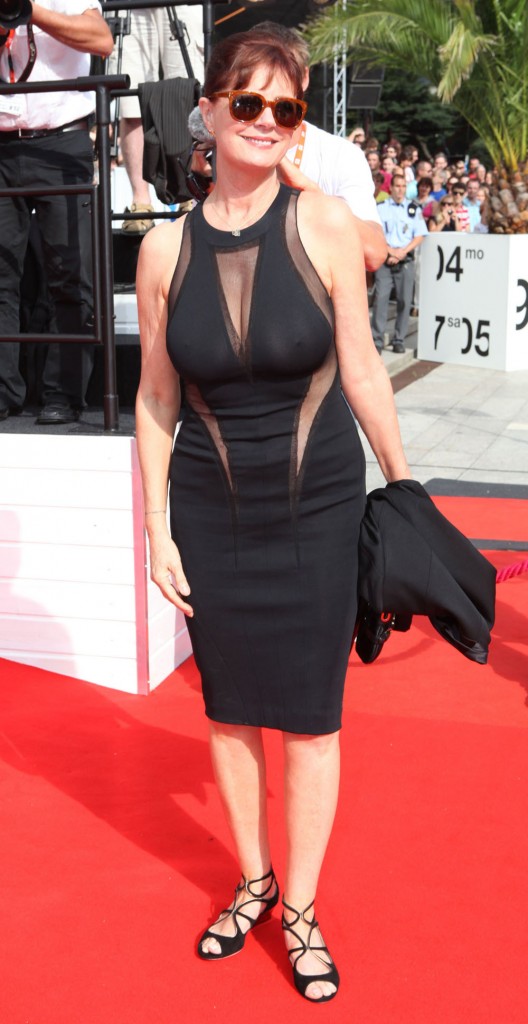 To lighten the mood, let's talk about Susan's dress at the closing ceremony, above. I don't have a designer ID on it, but this black number with the sheer side panels looks like Stella McCartney. From far away and when the light isn't hitting it full on it looks potentially flattering on her, as compared to the other hideous sack dress she wore to premiere the film. In the photo above you can see nip, her boobs are hanging low and the dress looks way too revealing to me. In each of these appearances her shoes are really dragging her down. She obviously goes for comfort and it shows. Would it kill her to throw some cute heels in her bag to slip into for the red carpet?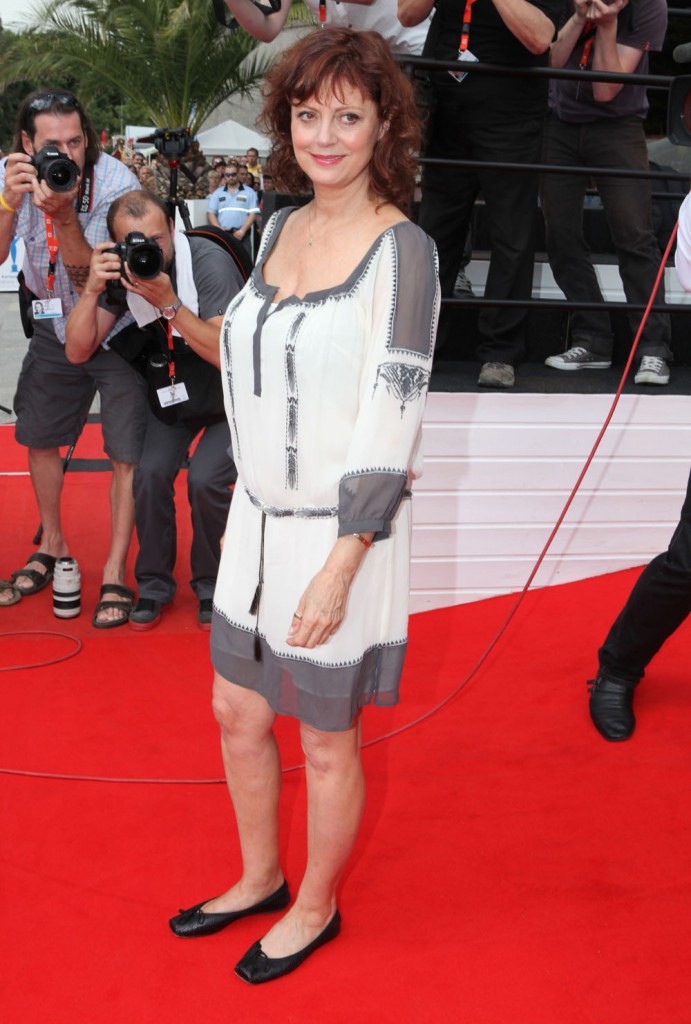 Also, Bricklin's mustache is ridiculous. Is that what they call an "ironic mustache?" I really hope so, but even so there's no excuse for it. Maybe it looks better from another angle?