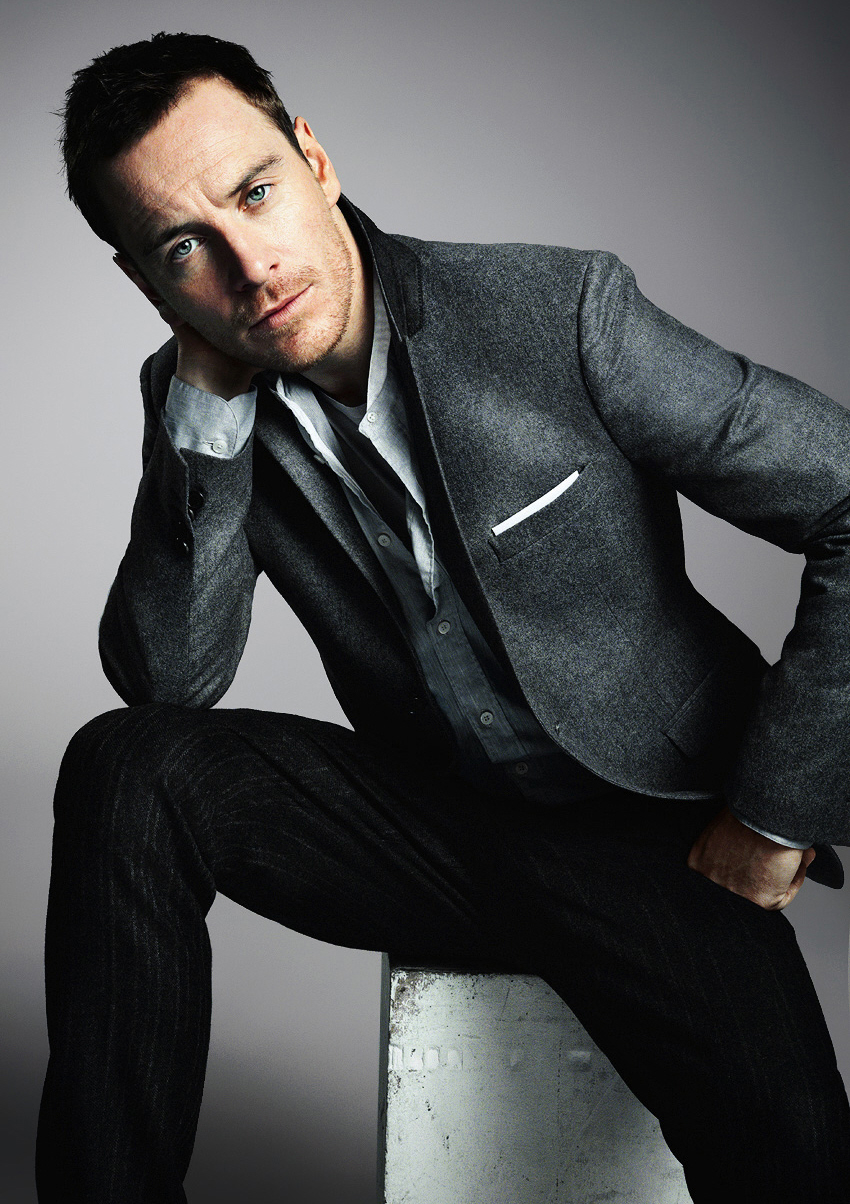 Aren't you some lucky Fassbitches this week? I keep thinking that we won't have any news about Michael Fassbender for another year, but now I'm writing my second Fassy story in a week. Huzzah! This is a new interview published in a German magazine called Joy. The interview is written in German, and it was translated by someone at Fassy's fansite, Fassinating Fassbender. That's just my way of explaining why the wording seems "off" at times – I'm guessing Fassy did the interview in English, his words were translated into German, and then re-translated into English. So… it seems awkward at times. There are some notable quotes, though – Fassy talks about marriage and what he likes in a girl, and he once again calls Nicole Beharie his "girlfriend" too. By the way, I've been watching The Good Wife in repeats, and GOOD GOD did they give Nicole an AWFUL wig. It looks like a dead animal! And is it just me or is that wig off-kilter in every other scene? Anyway, some highlights from this new interview:
Fassy on how success has changed his life: "It depends on what goals you have in your life – and I still want the same thing: to learn; to work with people, who inspire me; to spend time with people I love, and be able to spent more time for go-kart driving (laughs). I'm 35. Ten years ago I would have been even more impressed by being famous. Today I do not care anymore. Fame is not necessarily what brings great joy. However, there was a great experience at the Grand Prix in Monaco when I stood alongside Michael Schumacher, as he climbed into his car. It was a childhood dream of mine, of which I have dreamed about 20 years."

His other career options: " In school I was only mediocre. At first I thought, I'm going to be a lawyer. But I'm a slow reader, and with the thick file that would be difficult. Then it turned out that I'm also not suitable as an architect, because I had failed in technical drawing. When a former classmate, who was studying at the Irish Theatre School 'Gaiety School of Acting', staged a piece of my college, I joined in and suddenly I realized: That's exactly what I want!"

On Steve McQueen: "Yes, Steve McQueen is a genius – I love him. Last year I shot with him the drama "Shame," in which I stripped to the buff. Our next project is the slave drama "Twelve Years A Slave", in which Brad Pitt also plays along. Unfortunately before every new movie I still have the fear of failure."

Fassy's Philosophy of Life: "Treat others as you would like to be treated. Everyone wants to be accepted and loved. Probably it sounds kitschy, but we should all love more."

What he likes in a woman: "I like strong women like my girlfriend Nicole. I like her confidence, she is an equal partner."

His feelings on marriage: "In my job, it's difficult to live a relationship, let alone to be married. And I'm a romanticist: to sit in the garden or a sunset at the beach is always nice if you experience it with another one."
[From Joy (German magazine) translation by Fassinating Fassbender]
He's romantic but realistic. He likes "strong women" and I think he does like having an "official" girlfriend. I still don't see him getting married any time soon, do you? Even though he keeps talking about Nicole – and I believe they're for real, and I think that's hot – I don't see them getting married. But I wouldn't be surprised if she got pregnant. I think I just got pregnant from looking at these photos.
Not to be crude, but how could you not want to sit on this face?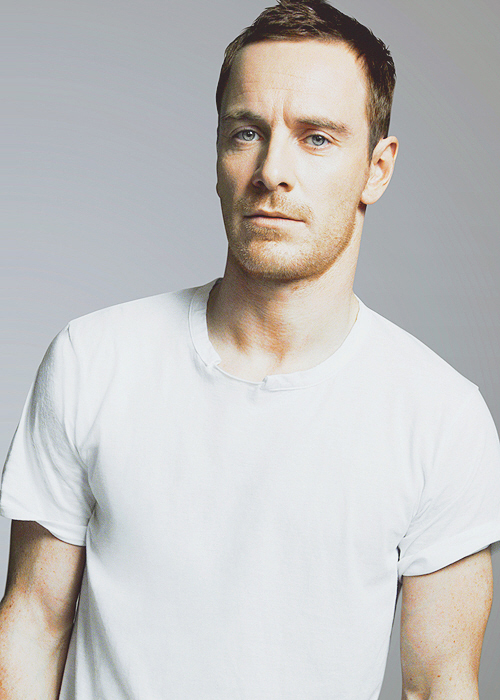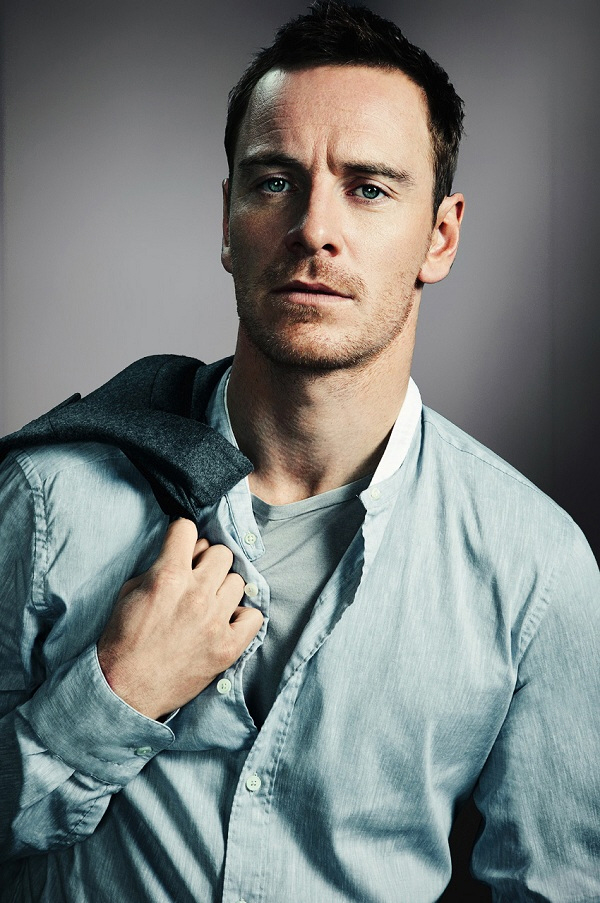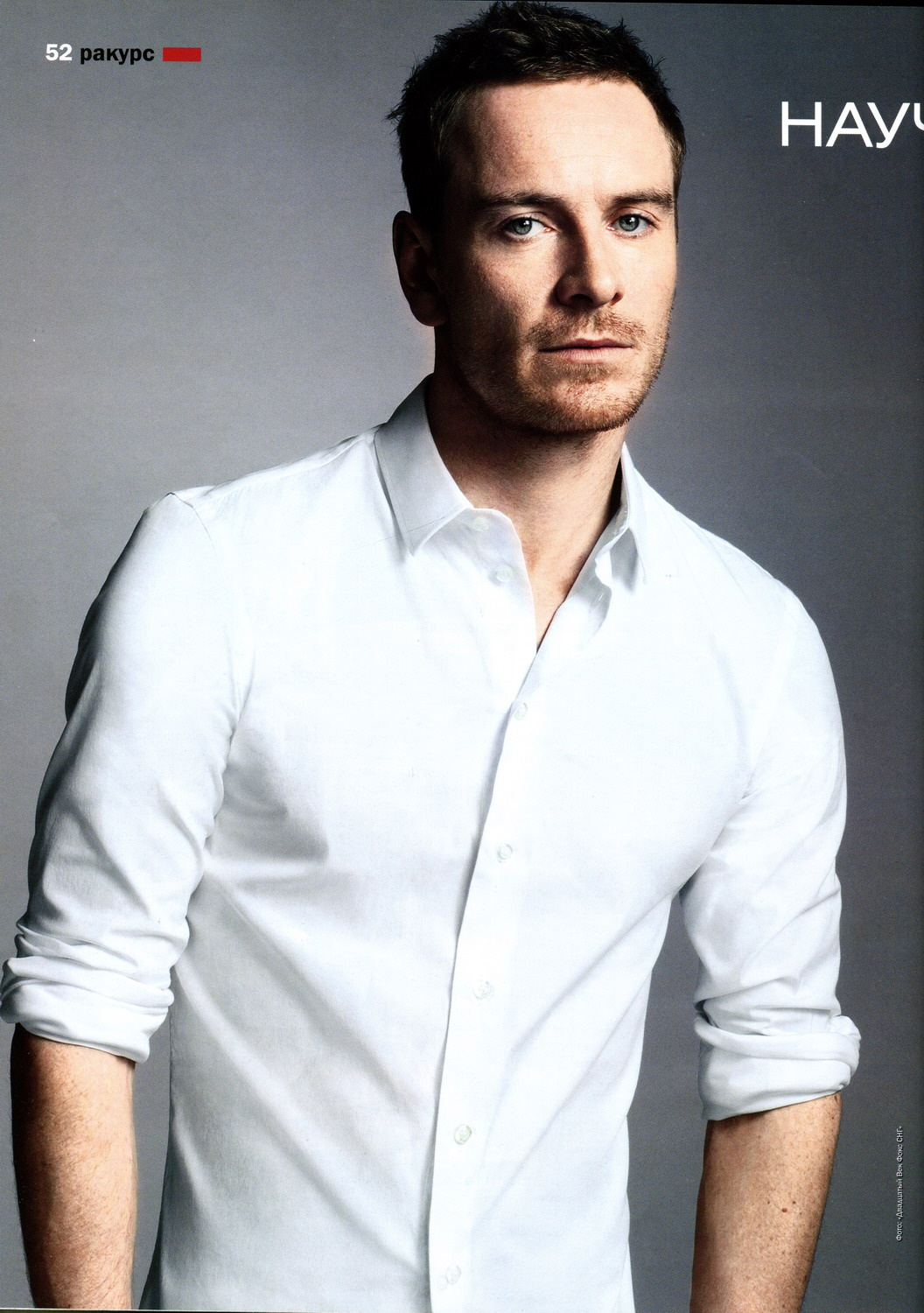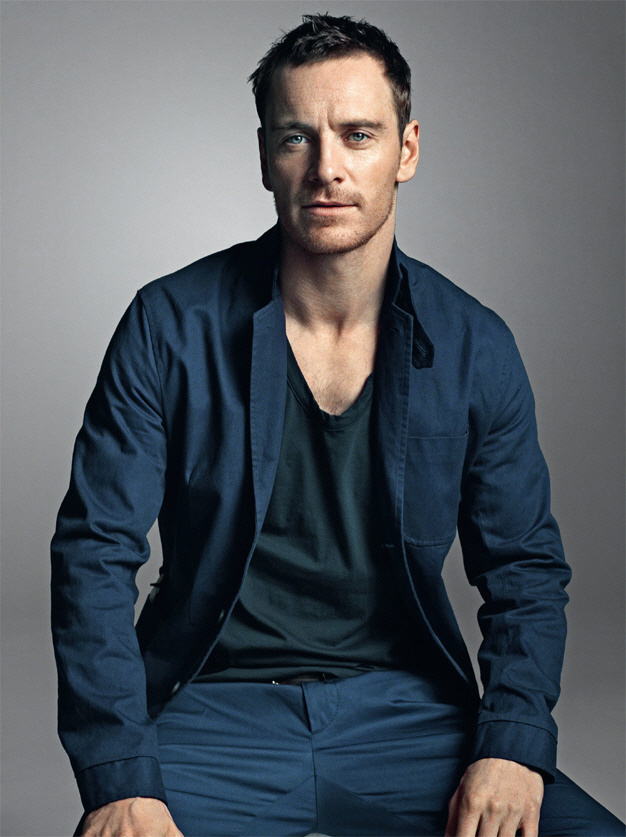 Photos courtesy of GQ France, Fassinating Fassbender, various sources.