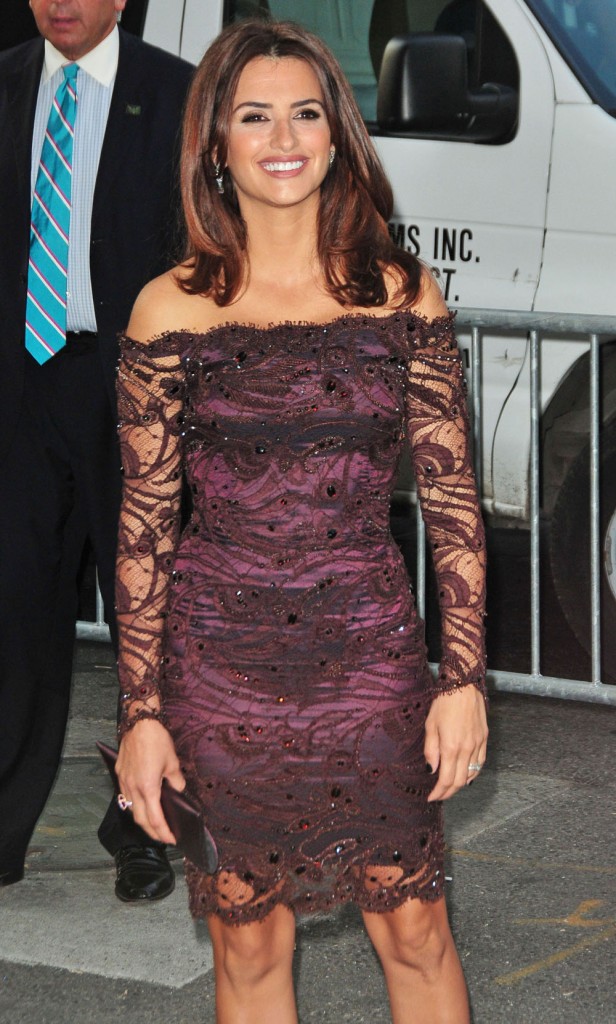 Spanish TV station Antena3 is reporting that Penelope Cruz is three months pregnant with her second child! Penelope and her husband, Javier Bardem, welcomed son Leonardo about 18 months ago, and Penelope has been very open about how much she loves motherhood. I first read this story on ShowbizSpy and viewed it as an unsubstantiated rumor, but a quick translation of the source article almost convinced me. They claim to have two sources close to Penelope who have confirmed the news. This is translated from Spanish using Google translate, so it reads awkwardly, but you get the drift:
A few weeks ago the magazine echoed the news: Penelope Cruz might be pregnant. Now the program Public Mirror has been commissioned to confirm the news exclusively.

Penelope is three months pregnant and expecting her baby later this year. This was confirmed by a source close to the couple, plus another that has been working with the actress in Madrid during the filming of an advertisement of a liquor.

It seems that the good news of the marriage of Penelope and Javier Bardem never get through them: and at the time we learned the name of his son Leo by Santiago Segura … So far have not confirmed the pregnancy, or they and his friend Pedro Almodóvar who prefers to remain silent on the issue.
[From Antena3, translated from Spanish]
So I guess they're saying they have confirmation, but that close friends of the couple are not going on the record to leak the news before they make the announcement.
Antena3 has a video segment with this story, which I understood none of. They put question marks before and after the question in Spanish about whether Penelope is embarazada (I always read that word like "embarassed" during the Spanish classes I took ages ago and have since forgotten), which makes me think their sources aren't so solid after all. If one of our Spanish-speaking readers could please watch the show and let me know how certain they sound about this news, I would appreciate it.
Penelope recently did an interview with Hello! in which she may have been hinting at expanding her family. She said "I am very close to my parents, to my brother, to my sister. It's not something I have to force myself to feel – it's like a stamp on me, it's in my blood. So now, in the family of my own that I'm creating, it feels very natural to me to be doing what I do."
Here are Penelope and Javier out at the airport with little Leo on 6-13. She's also shown out (in the black jacket) on 6-15 and at the 6-20 premiere of To Rome with Love. She's barely looking bumpy, but who knows. Congratulations to Penelope and Javier if this is true!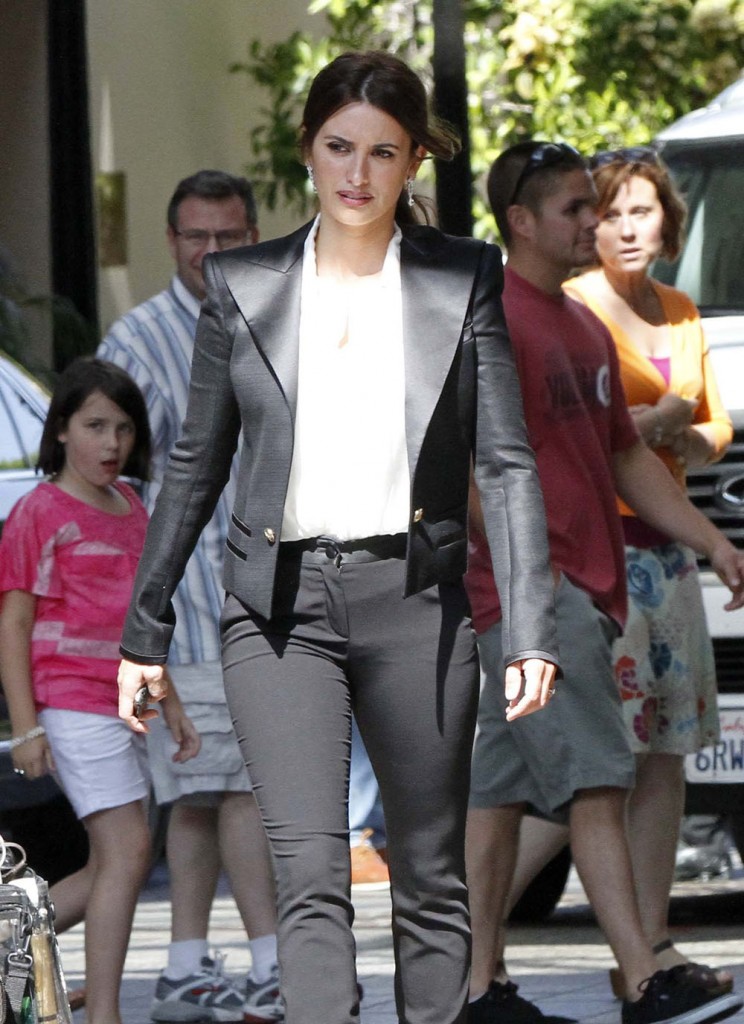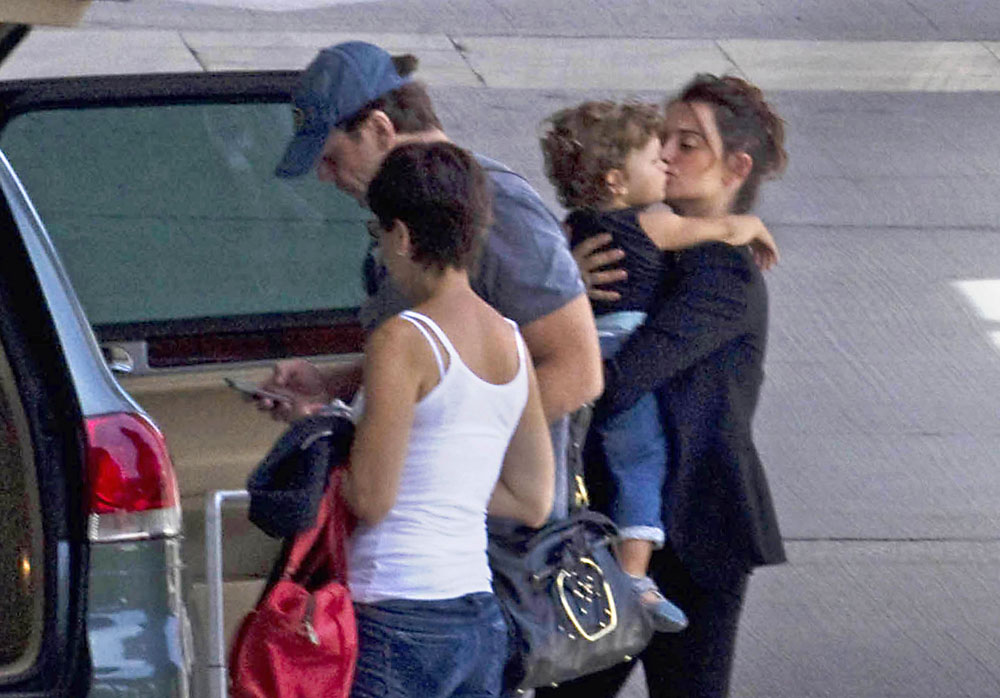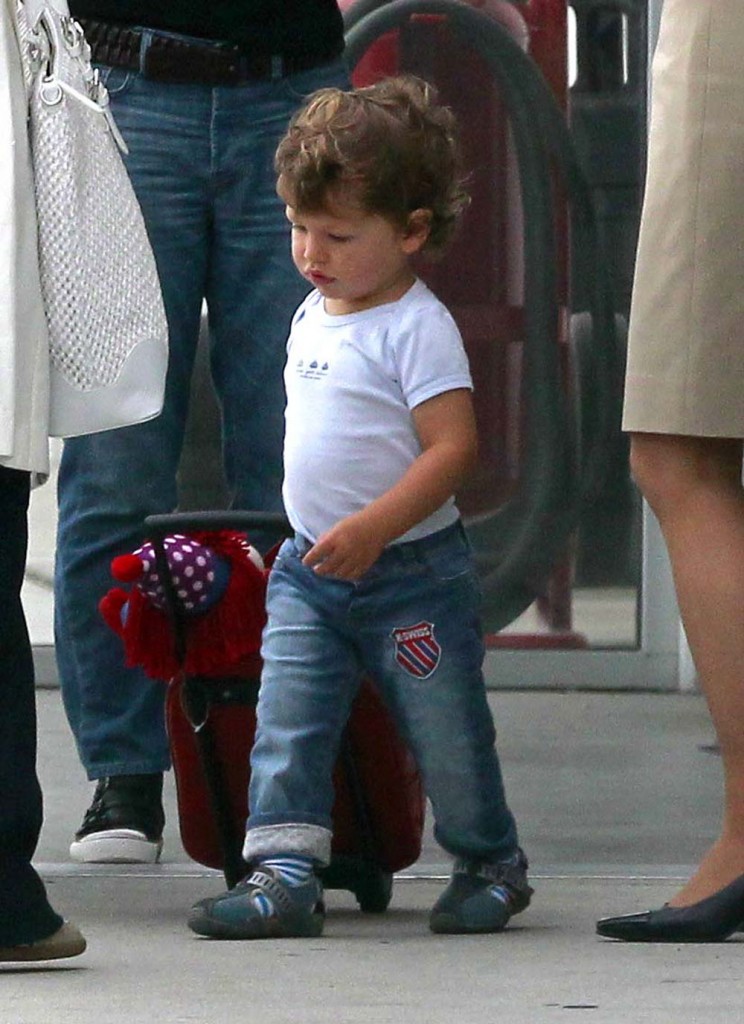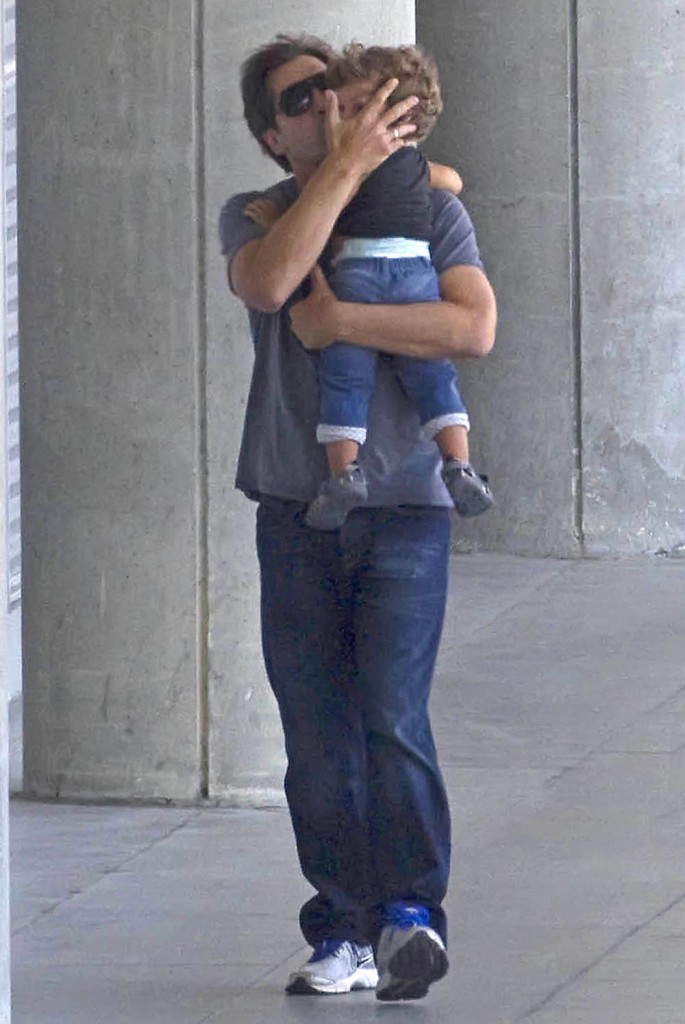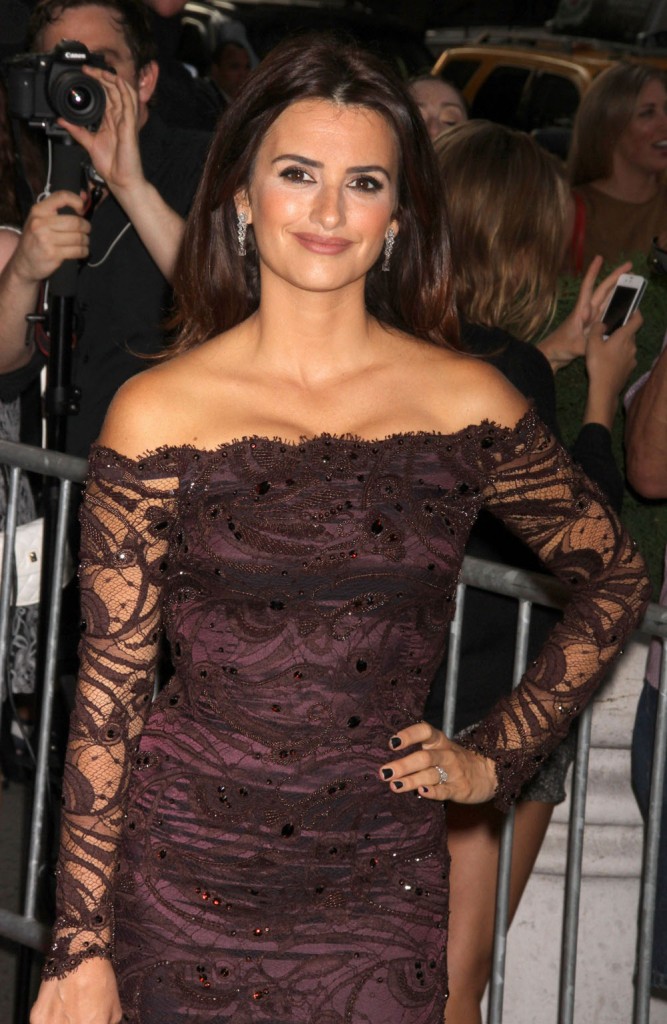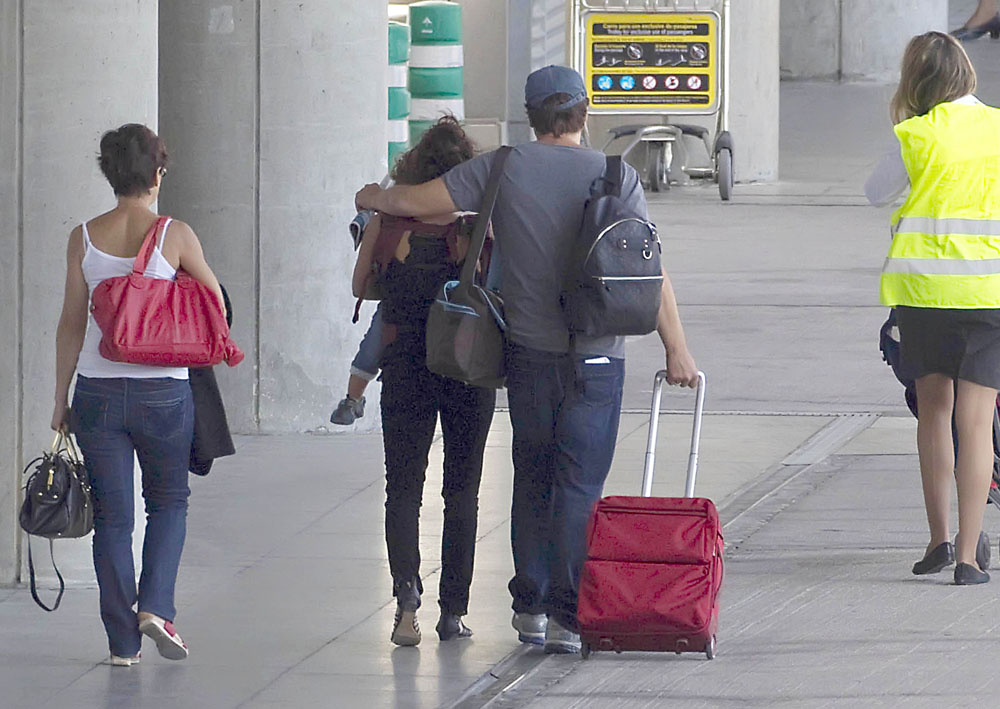 Photo credit: FameFlynet