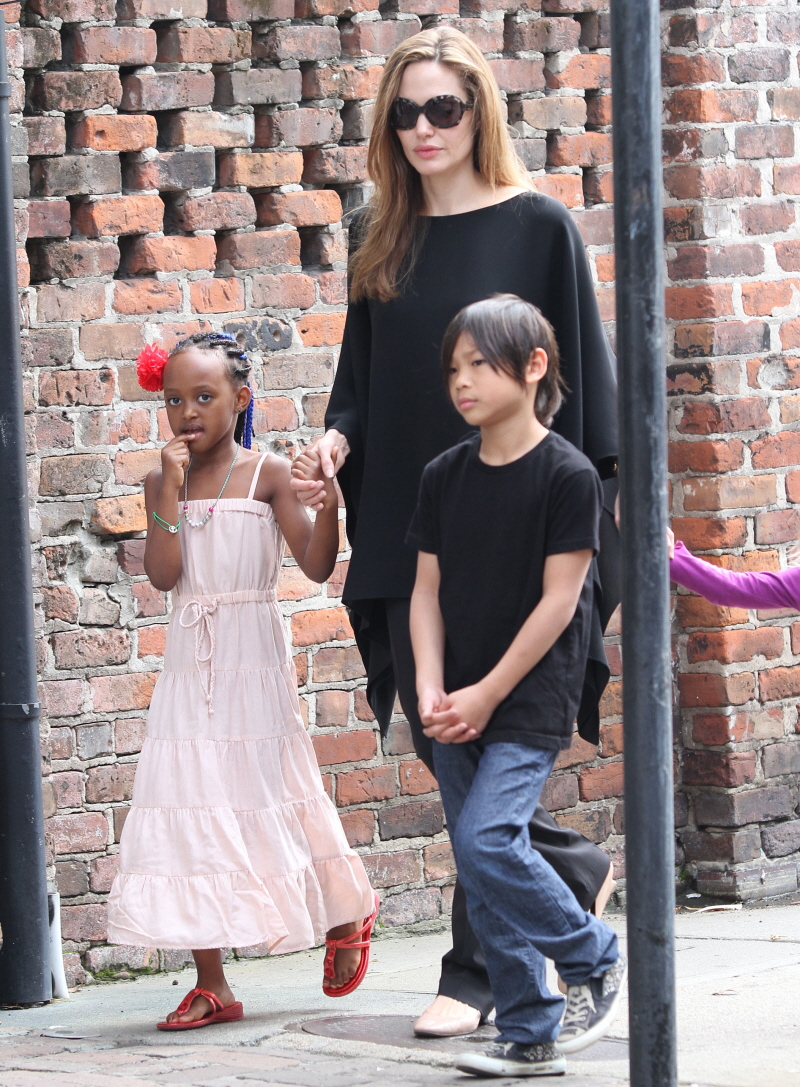 I don't have kids. I don't have nieces or nephews. I used to occasionally babysit my super-Christian neighbor's kids (the kids were like 6 and 8), but that family moved away (Sidenote: the mother was so conservative, she didn't want her kids to watch The Sound of Music. I really thought that movie would be okay for little ones, wouldn't you?). So… my familiarity with children is pretty limited these days. I can't even imagine raising a little one in today's hypersexualized, danger-around-every-corner world. When I was growing up, "parental controls" were some new-fangled thing for the TV that only a few parents went to the trouble of initiating. Nowadays, you're got kids surfing the internet, downloading R-rated music, watching True Blood when they get home from school, and the most violent thing of all – watching the news. So why should it be any different for celebrity parents? So it is with Angelina Jolie (because apparently she's a single parent and Brad Pitt has no involvement whatsoever). Star Magazine claims that Angelina went on a parental-blocking craze after Pax started singing Rihanna's "Birthday Cake". LOL.
Rihanna's songs are chart-toppers, sure, but Angelina Jolie wishes they were less popular with her kids. Pax, 8, and Zahara, 7, in particular love Rihanna's catchy tunes. But Angie wasn't happy when her second-oldest son started spouting the expletive-laden lyrics of a Rihanna song about impromptu sex.

"Pax was singing the lyrics to 'Birthday Cake' and laughing hysterically at the curse words," says a source. Angelina wants to keep her kids innocent, so she put parental blocks on the music ASAP. The insider also says Angie keeps an eye on the sites they browse and their Spotify playlists.

As the source explains, "Angie grew up pretty fast, and she wants her kids to avoid that same mistake."
[From Star Magazine, print edition]
I can remember vividly the first time I ever heard Salt 'N Pepa's "Push It" when I was a little girl on my first sleepover. I didn't understand the lyrics and I remember thinking, "What needs to be pushed?" My point? Most kids don't understand the lyrics to half of these songs that their parents are worried about. Of course you have to put on those parental blocks, and of course you should monitor their internet usage. But don't freak out because your kid memorizes some inappropriate lyrics. Chances are, they have no idea what they mean.
Also: I totally think Pax will end up in musical theater. Or as the lead singer of a garage rock band.
PS… In my mind, Empress Zahara knows all the words to Adele's 21.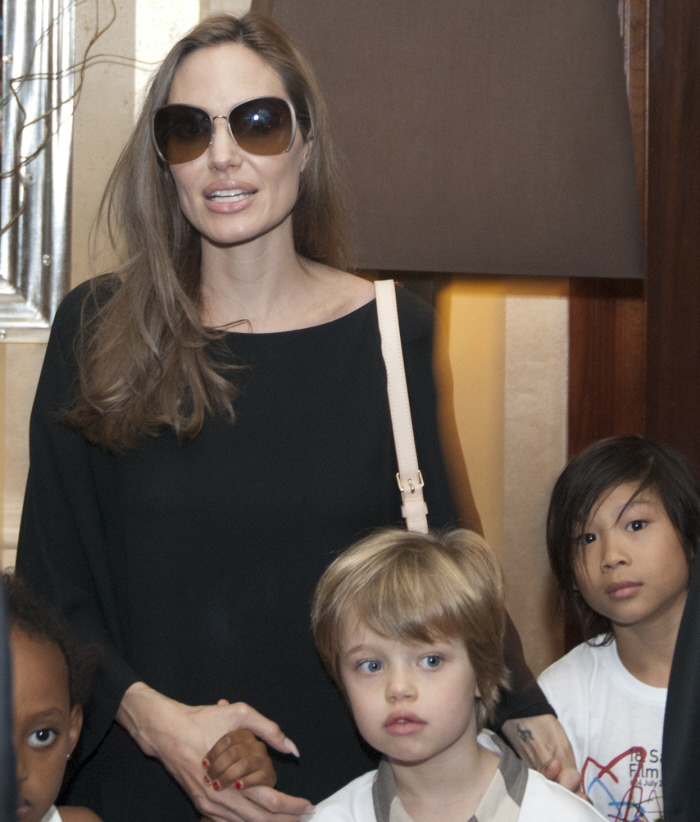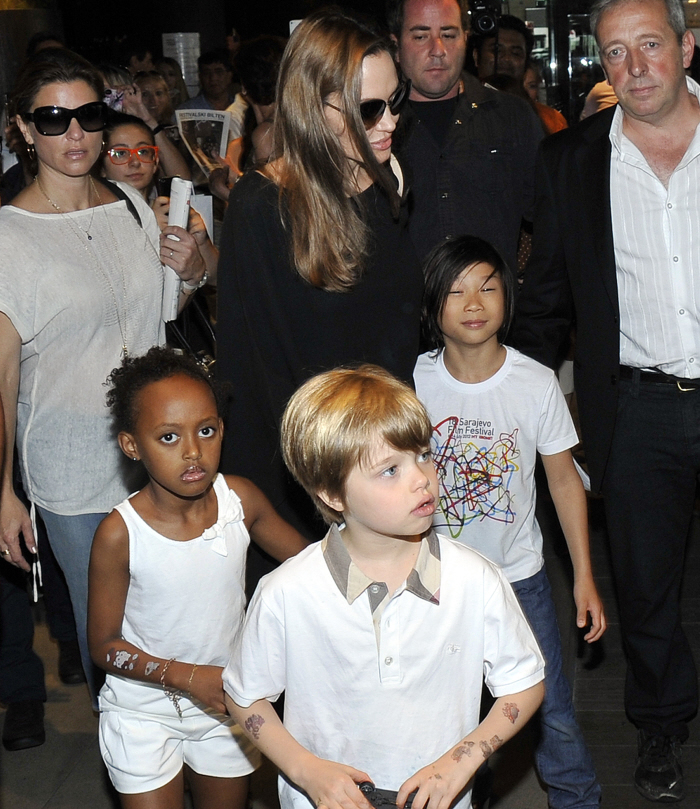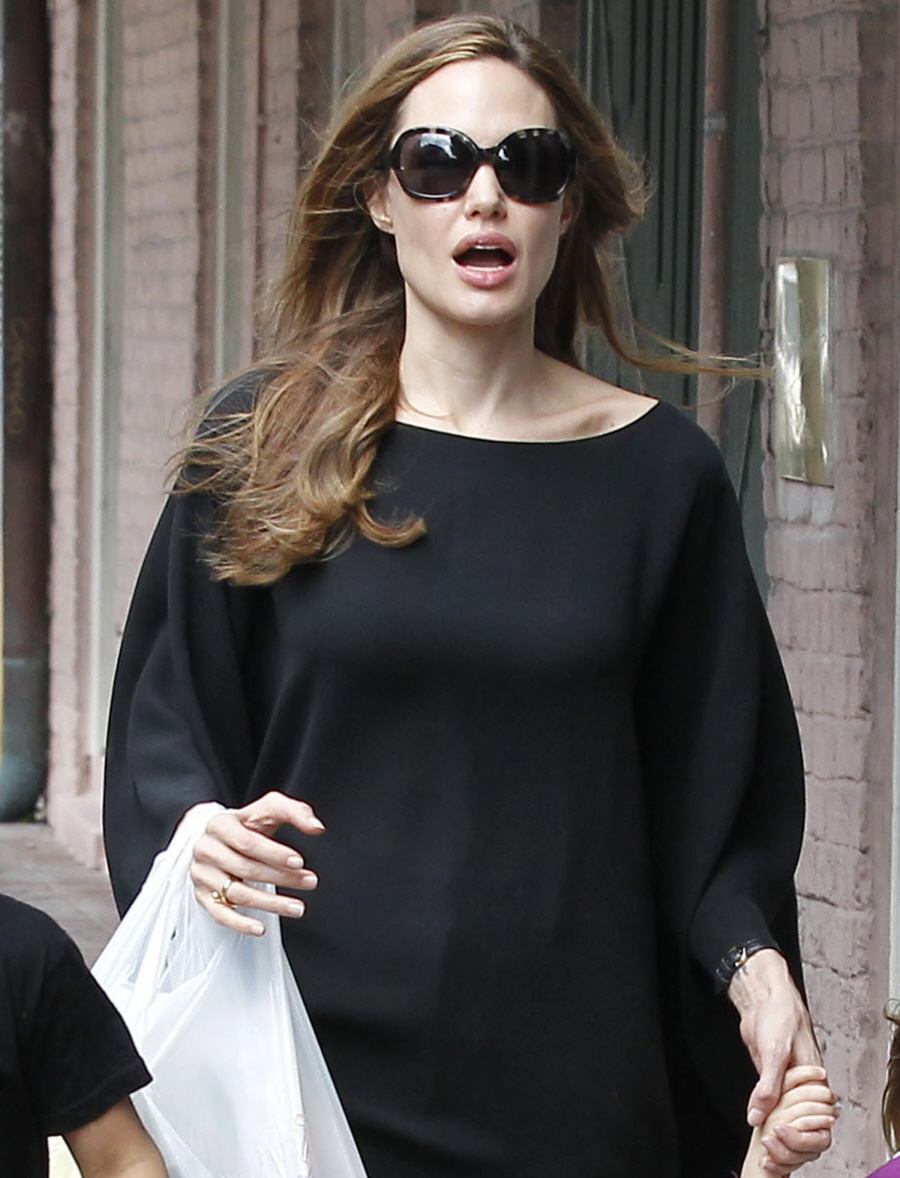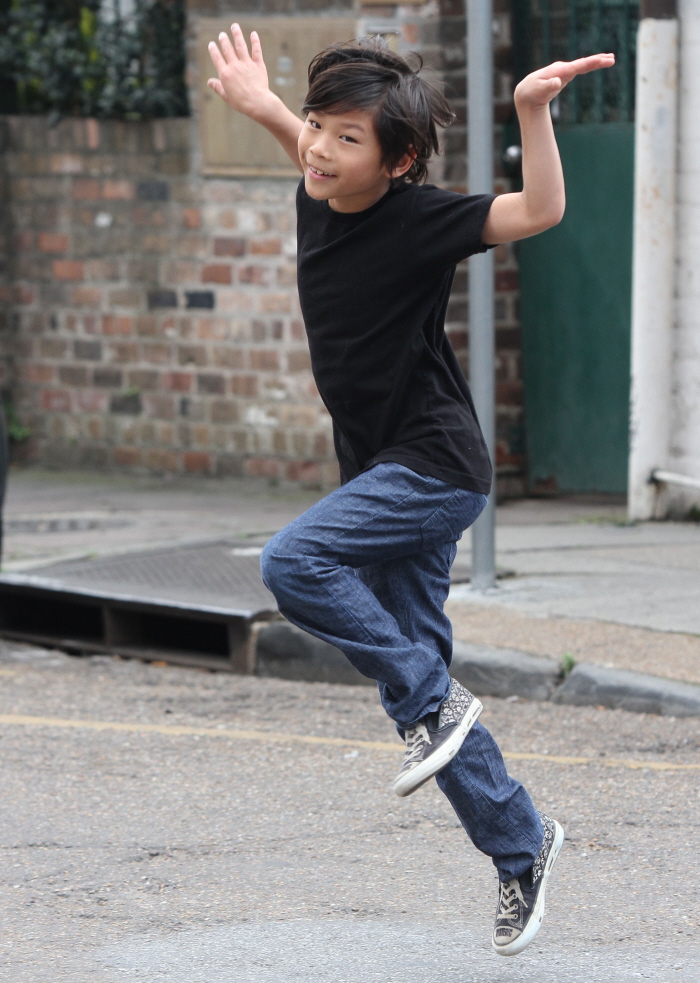 Photos courtesy of WENN, Fame/Flynet.