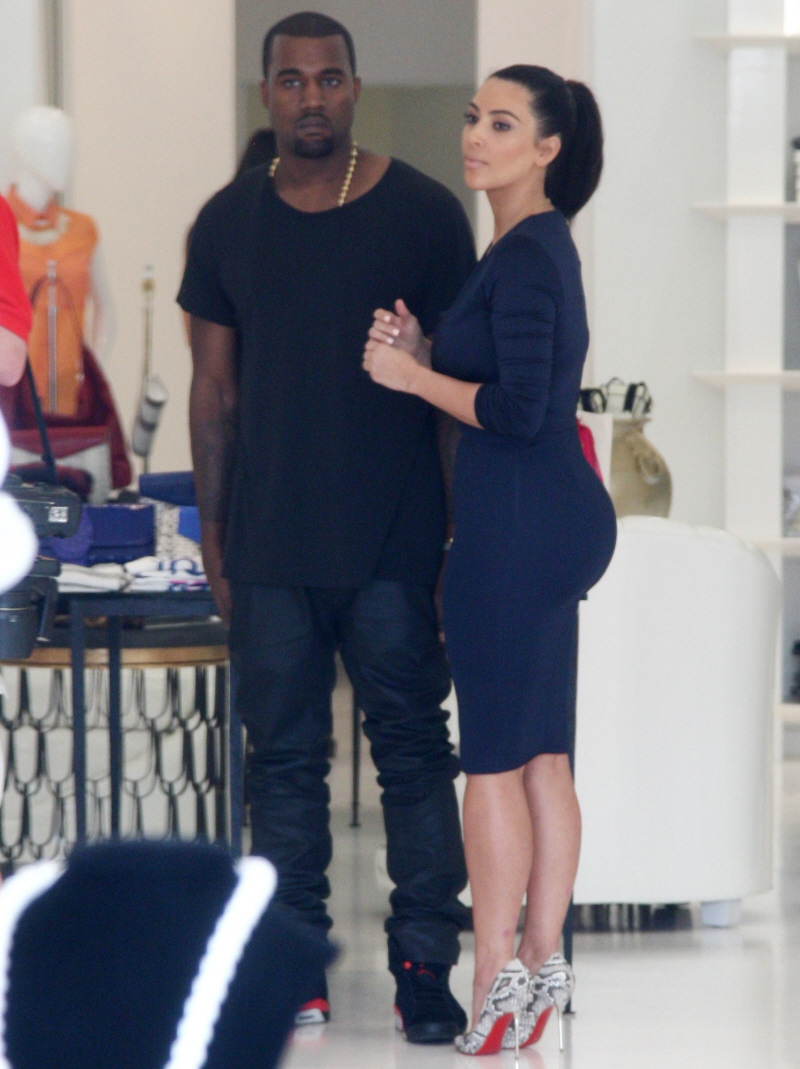 Here are some photos of Kanye West and Kim Kardashian on Friday at the "grand opening" of The Sisters Kardashians' latest DASH boutique. They already had a DASH store in Calabasas, so this "opening" on Melrose wasn't so much a brand new thing as much as was a "relocation". And Kim brought Kanye along, because why not? Unfortunately for all of those people who inevitably comment "OMG, why are you even writing about them," this boutique opening was huge and Kimye basically caused a mini-riot. As for the fashion… I actually like Kim's navy wrap-front dress – it's not flattering in profile, but clothes rarely are on Kim. But it's still a good dress. What I hate is that Kim's face looks freshly 'Toxed. STOP IT, KIM.
Talk about a mad dash. Fans went wild as Kim Kardashian, Kanye West, Khloé Kardashian Odom and Kris Jenner stopped by the grand opening of the Kardashian sisters' new DASH store on Melrose Boulevard in West Hollywood Friday, stopping to take pictures with dozens of people crowded outside the store.

Kimye arrived together in the E! reality starlet's black Rolls-Royce, holding hands as they made their way through the crazy crowd, and later canoodled inside of the store.

"Dash LA opens today on Melrose!!!" Kim tweeted Friday. "I'm so excited! We've worked so hard to get this going! Can't wait for you all to see it!"

It's safe to say Kim probably wasn't as excited about the parking ticket she received for parking in a red zone, however.

But, the Keeping Up With the Kardashians star didn't let that ruin her mood, tweeting her excitement about the event after she left with her rapper beau.

"Went to DASH today in LA! We finally opened our new store, I couldn't be prouder of our Dash Dolls @MissRoyaa & @brittaneyelise. Love u guys," Kim wrote Friday evening.
Who are all of these people who come out for a boutique opening? I mean, really. It's not like it's Prada or Louis Vuitton or something – it's just the Kardashian boutique. Even if you were there to see Kanye… why does it matter so much? I'm not even one of their haters or anything – I just don't see why the people who do like the Kardashians are such big fans.
I mentioned this in another post, Kanye West is being mentioned as a possible judge for American Idol. If Kanye gets the gig, do you think Kim will show up at every taping? Ugh.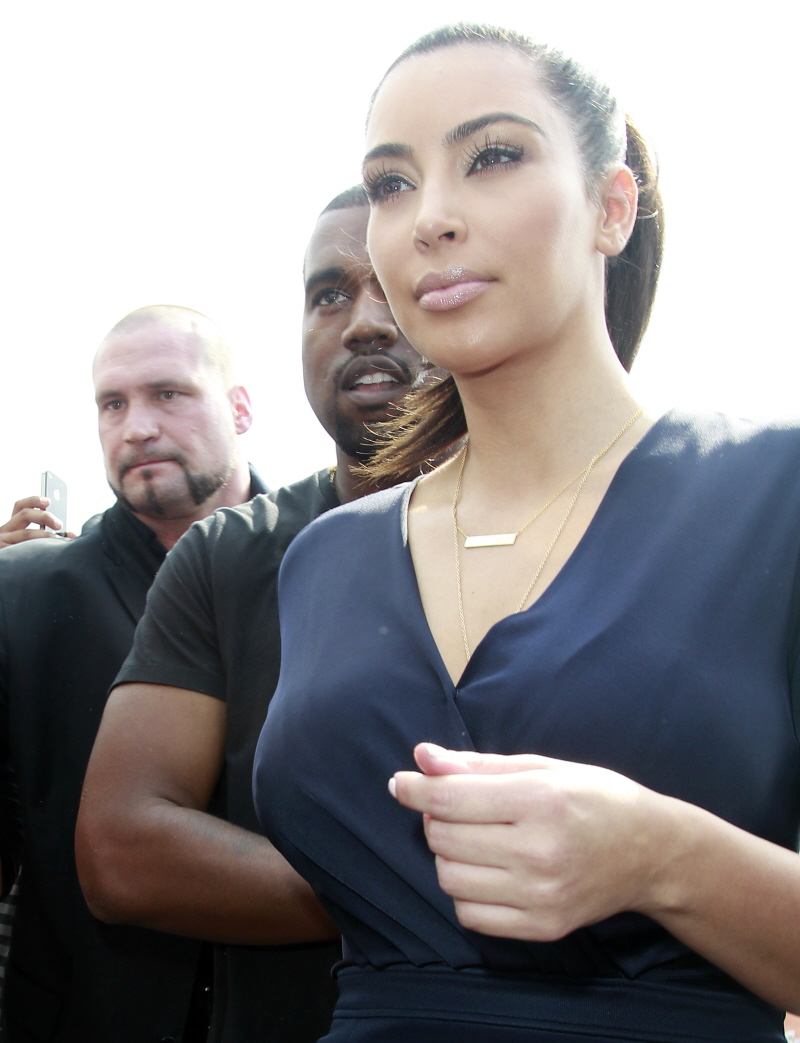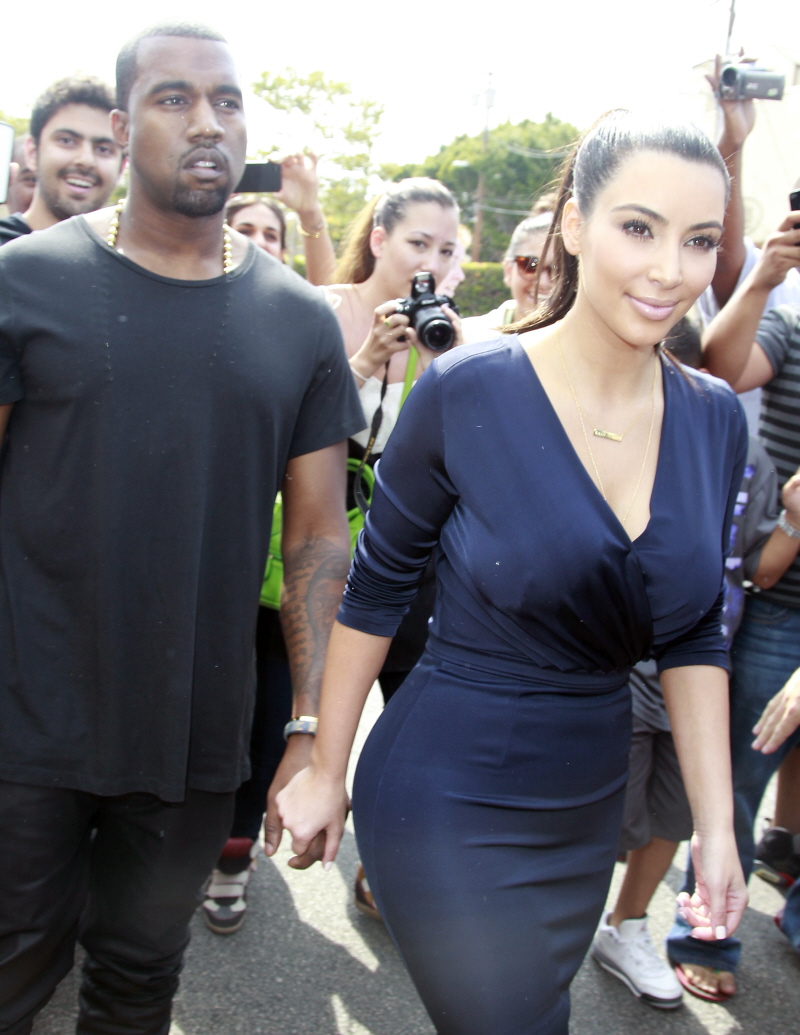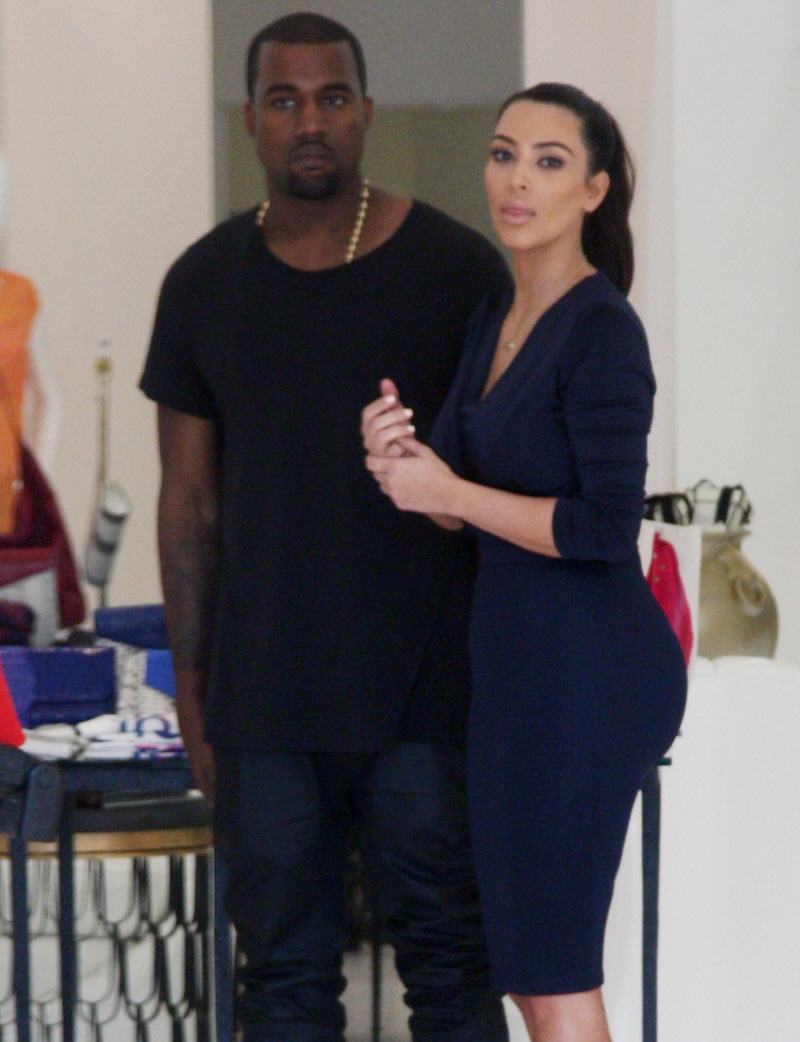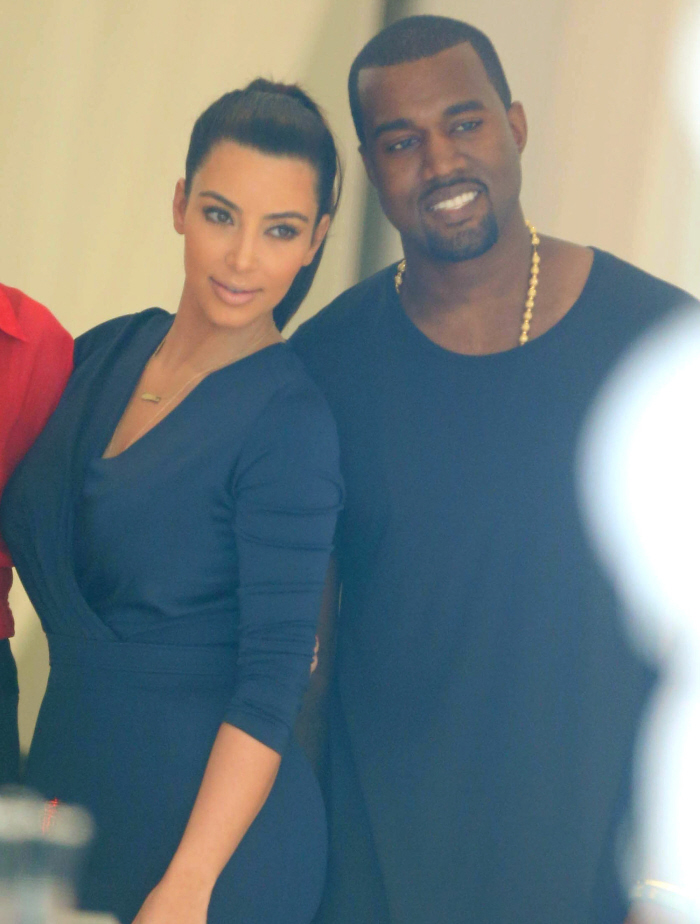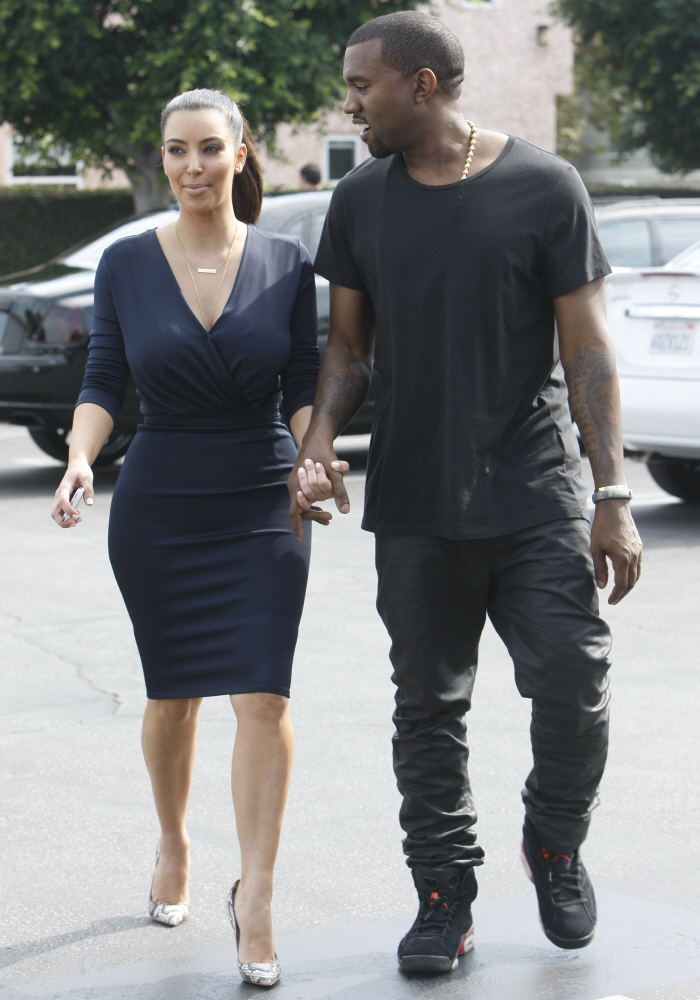 Photos courtesy of WENN, Fame/Flynet.