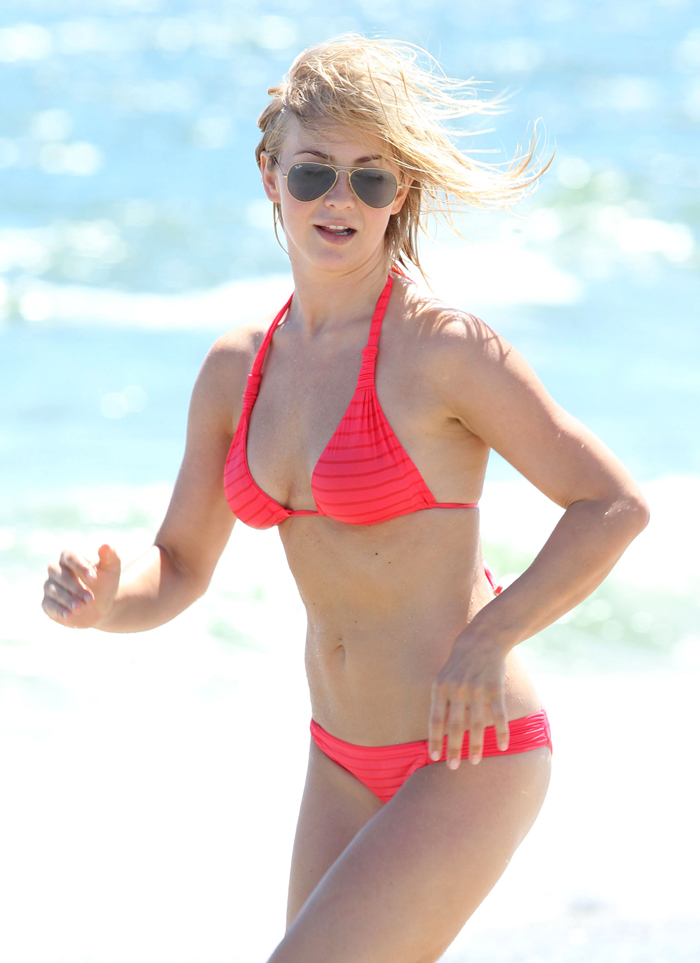 Julianne Hough is currently in Southport, North Carolina filming Safe Haven, which is an adaptation of yet another insufferable Nicholas Sparks' novel. On Monday afternoon, she took advantage of a break in her schedule to hit the beach in a neon orange (pink?) bikini. As you can see, that dancer's body is still going strong, and Julianne has quite the athletic build going on. Julianne might be an uninspired actress, but her body looks fantastic. She's practically impossible to cut up, right?
Unfortunately, one of our photo agencies has decided to criticize Julianne's figure in these photos, which were taken in broad daylight and thus don't boast the advantage of flattering lighting (much like the situation with Scarlett Johansson's bikini bod from earlier this year). As such, this lighting would be unforgiving to virtually all women because — let's face it — there's a reason that professional bikini photo shoots usually take place in the early morning or very late afternoon.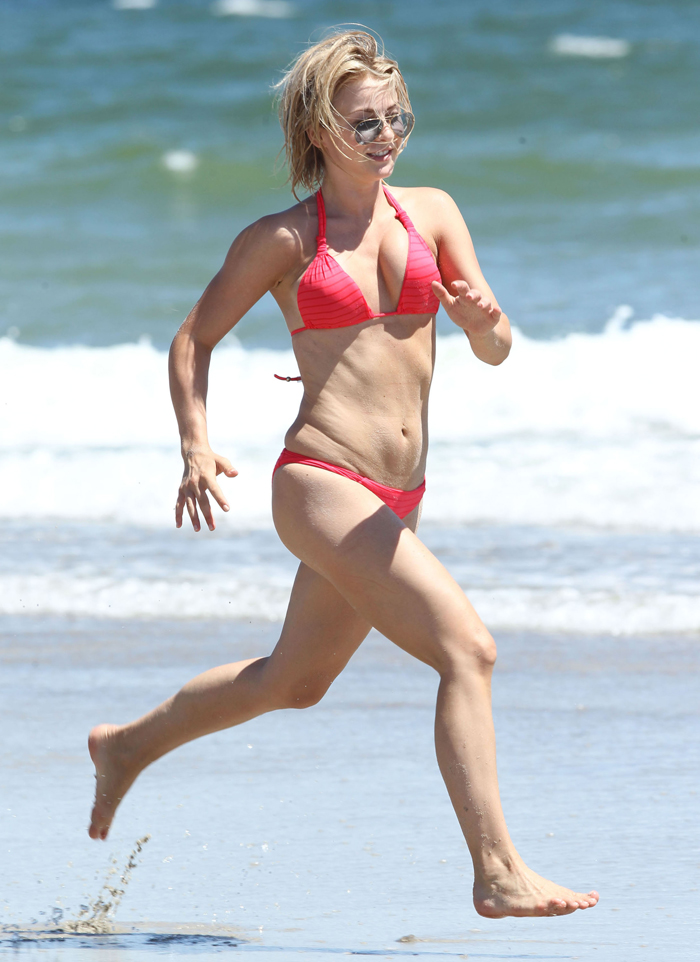 Still, these photos really are worth it for the puppies involved. You guys know how I am about doggie photo ops.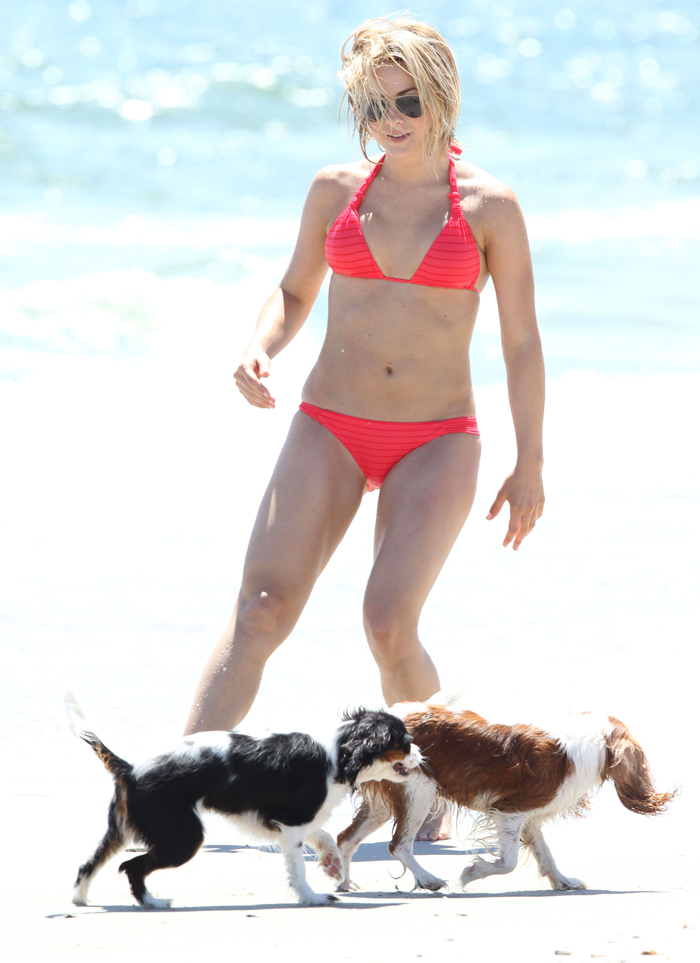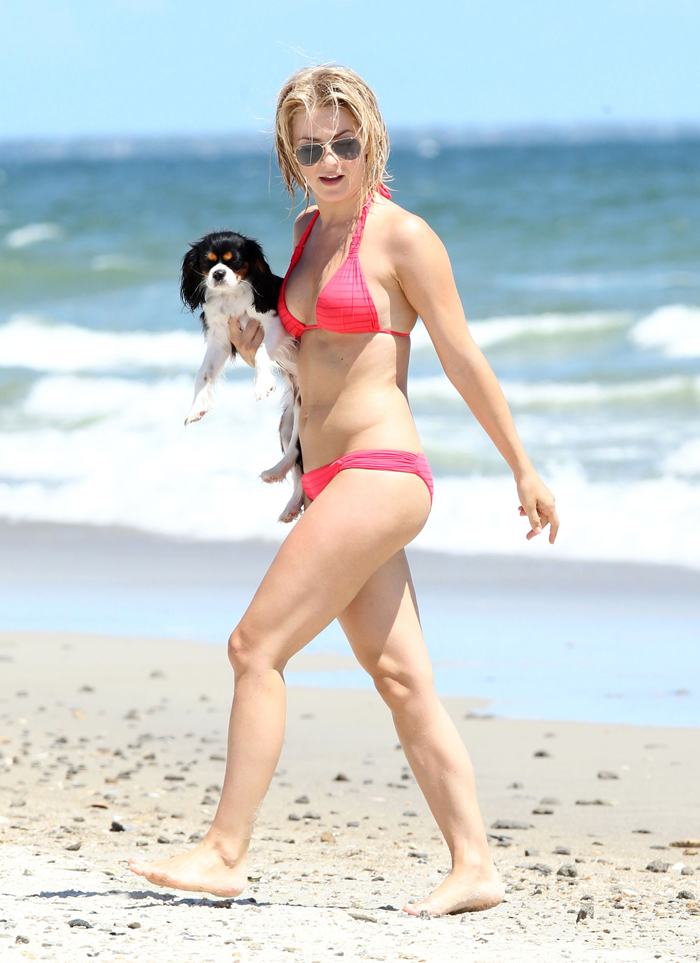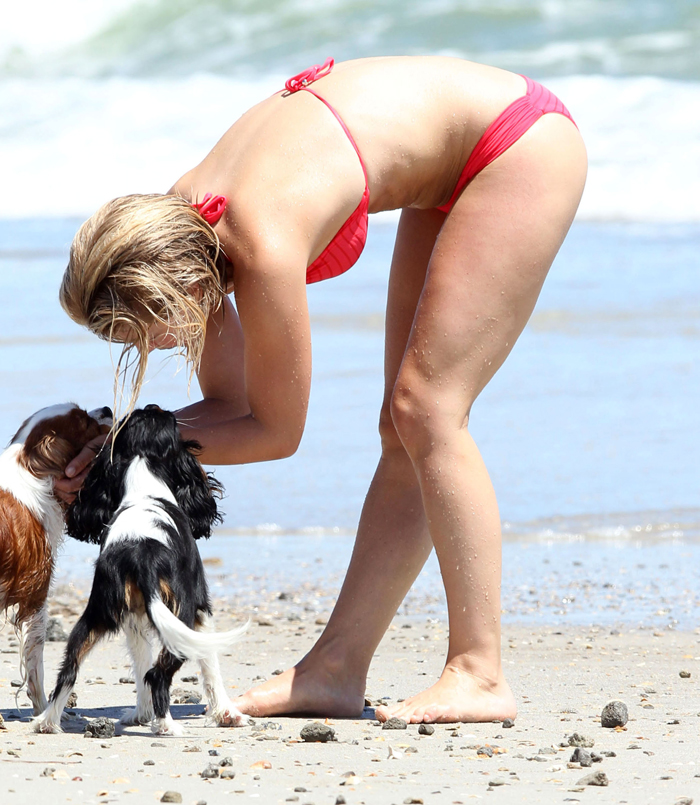 Like I've said before, Julianne is capable of taking the occasional bad photo at a bad angle, which can be exacerbated by a sketchily-constructed dress, but her body is insane. Further, she's actually running in some of these photos, and practically nobody looks their best while running. I usually look like I'm trying not to die while running, and Julianne looks like she's managing to at least masquerade that feeling.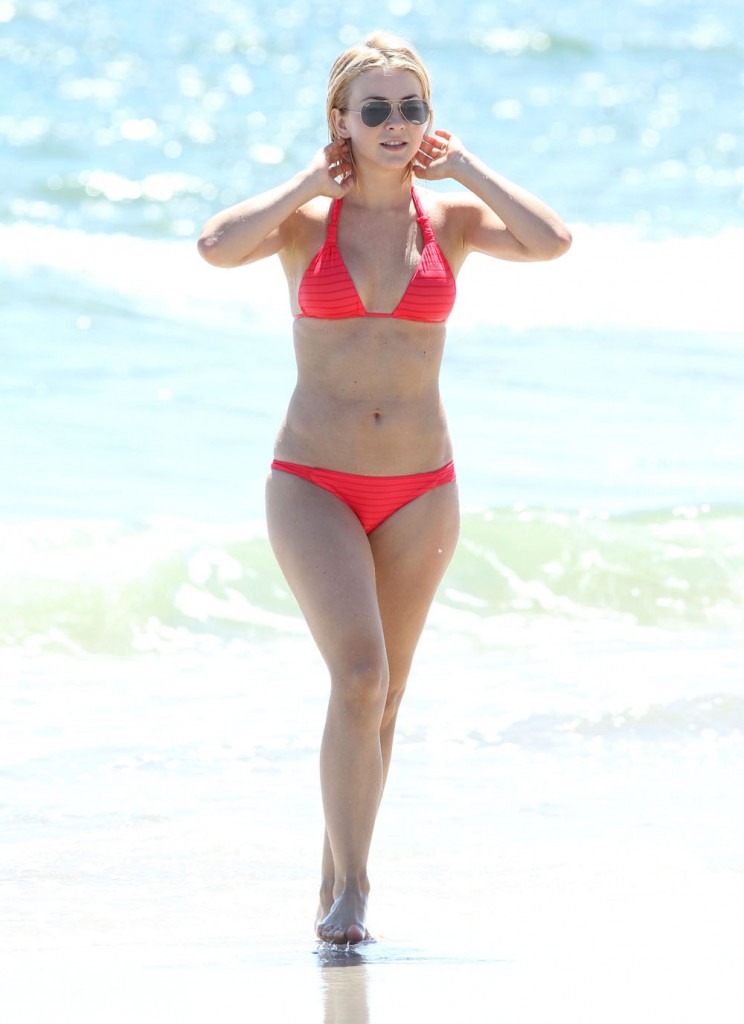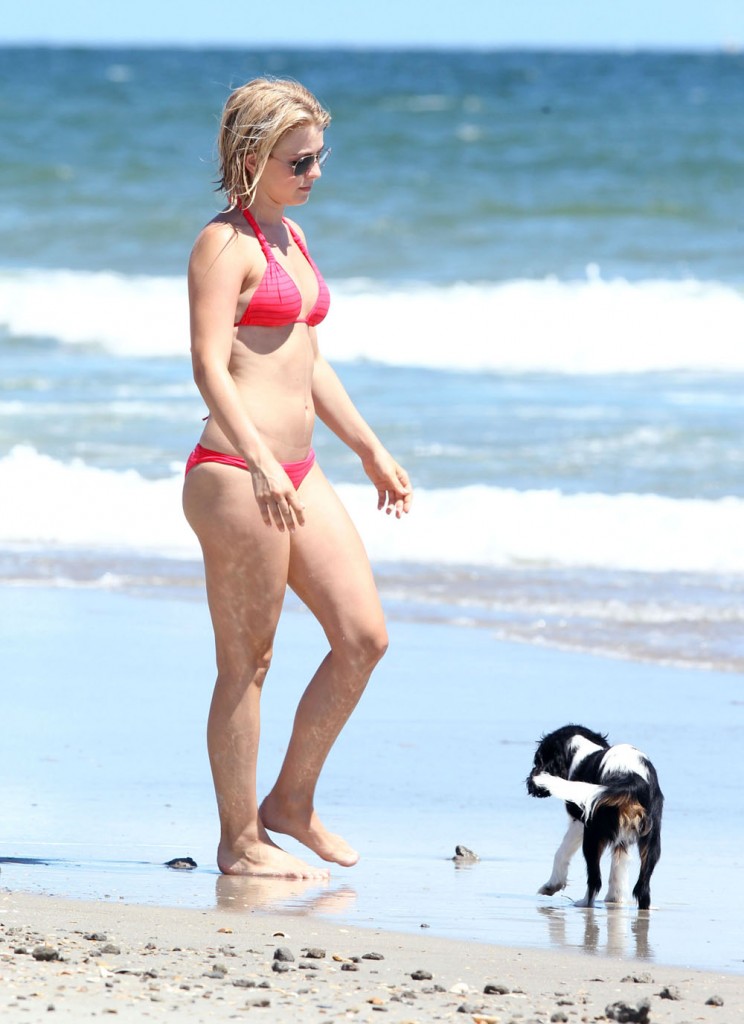 Photos courtesy of Fame/Flynet