Stephen Baldwin says Disney's Selena Gomez not "cool" enough for tattoo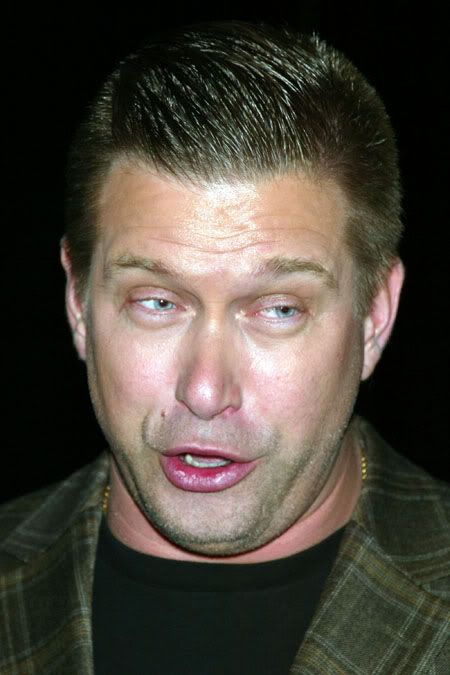 How many things are wrong with a 42-year old man who gets teenage girl's Disney character names tattooed on his body? If this were any other man, someone would be investigating whether he should be around children, let alone guest starring on their pre-teen audience Disney Channel shows. How about a man who decides to immerse himself in the juvenile fued of one of those teenage girls against another?
Well, Sarah Palin's favorite Baldwin brother is that man. As we reported last week, Stephen Baldwin is proudly sporting a Hannah Montana tattoo on his upper arm. I know some 8-year olds who do the same, but their's are peel-and-stick and, as much as they don't want them to, come off with a couple baths. Baldwin pledged his permanent allegiance to Miley Cyrus by having not her real name, but her Disney show character's initials tattooed, with real ink and needle, on his body. Evidently because she's "cool." Not so Selena Gomez, according to the creepier and creepier Stephen.
Miley Cyrus has chalked up the weirdest victory yet against Selena Gomez — after Stephen Baldwin declared her frenemy "not cool" enough to have her named tattooed on his shoulder next to Miley's.

The two Disney stars seem to have been in a bit of a passive aggressive war since Miley posted that video on YouTube mocking Selena's blog, and then just so happened to mention that she and Nick Jonas had been in love — just as Selena and Nick started going on dates together.

Now tough-guy actor Stephen has publicly joined Team Miley, by saying that his shoulder isn't big enough for the both of them.
[From OK! Magazine]
Selena, and her parents, must be doubly thankful this Thanksgiving. It's a truly heartfelt family dinner at the Gomez house this year. There's not a better gift this holiday season than to know your teenage daughter isn't what creepy, old guys want tattooed on themselves.
Stephen Baldwin has found a tabloid niche, lately. The washed-up-actor-spouts-off-for-attention niche. Fortunately for him, in this age of tabloid news being reported on paper, internet and television, Baldwin has thrust himself into a spotlight brighter than any he's ever known for his less than stellar movies. Stephen is riding the crest of the pseudo-celebrity wave at the moment, and I for one can't wait to watch him crash into the surf.
Stephen Baldwin is shown on 11/24/08 at Rosie's Gala: Building Dreams for Kids. Credit: WENN.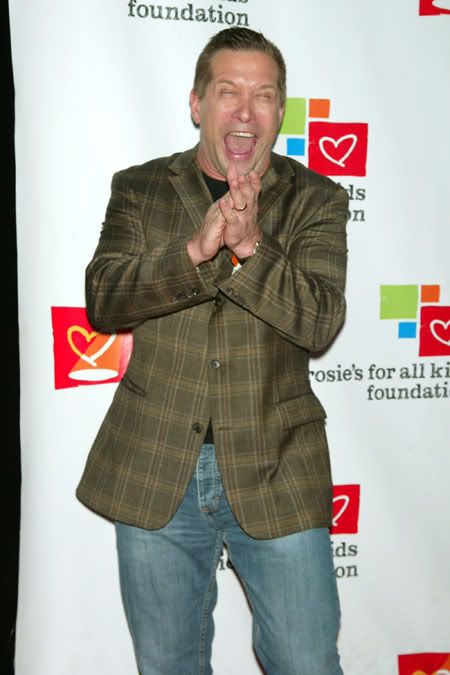 Written by Ceilidh

Posted in Miley Cyrus, Photos, Selena Gomez, Stephen Baldwin

- Zach Galifianakis is awesome [Buzzfeed]
- Prince at the Billboard Music Awards [D-Listed]
- Bieber's Billboard look [Go Fug Yourself]
- Married to Medicine recap [Reality Tea]
- Celebrity first marriages [Pajiba]
- The last Mad Men baffled a lot of people [Lainey]
- Karolina Kurkova's crazy hot dress [Moe Jackson]
- Jennifer Garner on set [Popsugar]
- Kitten vs. Lizard [CDAN]
- Doetzen Kroes' great butt [Celebslam]
- Shameless star Jeremy Allen White [OMG Blog]
- RIP Ray Manzarek [Bossip]
17 Responses to "Stephen Baldwin says Disney's Selena Gomez not "cool" enough for tattoo"