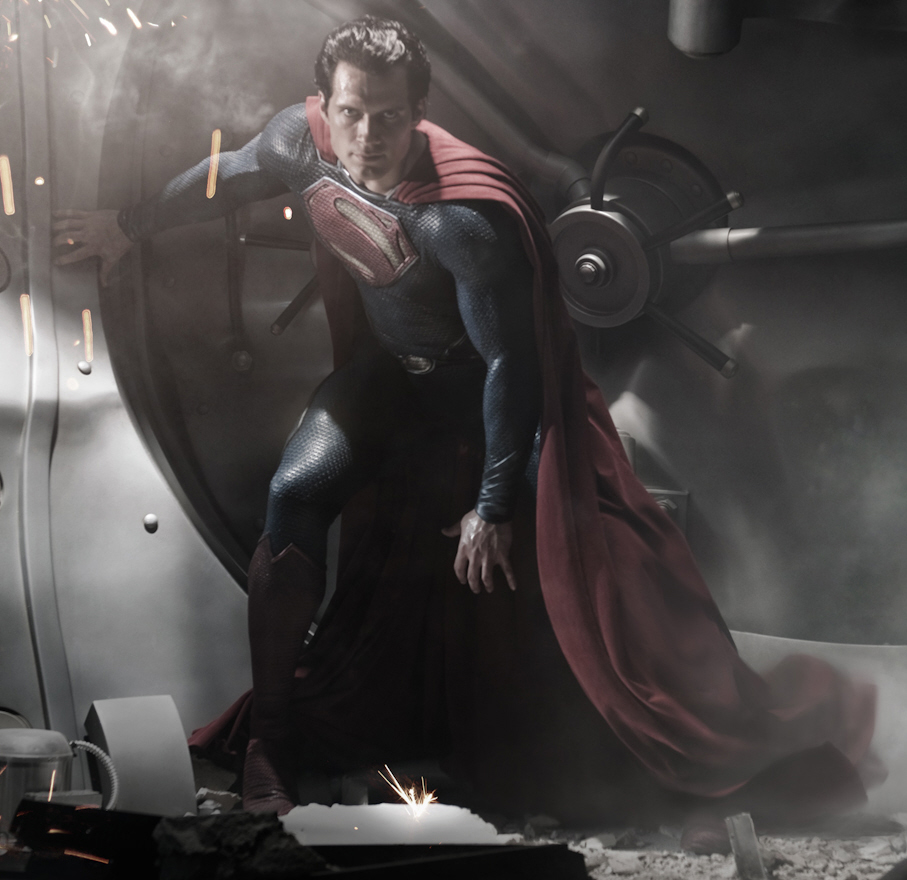 It feels like we've been talking about the Superman reboot, Man of Steel, for ages now. Director Zack Snyder (300, Watchmen) and producer Christopher Nolan (the Batman trilogy) finally got around to filming the damn thing last year, but it's not going to come out until NEXT summer. Famously, there was a huge casting call and every buff dude in Hollywood and abroad was reading for the Clark Kent/Superman role, – eventually the part went to buff Englishman Henry Cavill. The first teaser trailer was shown at Comic-Con, and now the teaser appears ahead of The Dark Knight Rises. Here you go:
Honest question: is there a comic book origin-storyline to back up this version of Superman? Because I thought the origin story was always supposed to be "adopted son of farmers, turned city-boy reporter by day". What is the brief detour into a longshoreman lifestyle? It reminds me of the opening scenes of The Bourne Identity. Which isn't necessarily a bad thing.
Anyway, the voiceover is Kevin Costner, in case you couldn't place the voice. Costner is playing Jonathan Kent (Clark's adopted father). Diane Lane plays Clark's adopted mother. Russell Crowe is Jor-El (the birth father of Clark/Superman/Kal-El). Amy Adams is Lois Lane, and Michael Shannon is General Zod. The casting of both Russell Crowe and Michael Shannon made all the fanboys go *boom* in their fan-panties, so it really does seem like the casting alone brings this reboot to a good place. I think there are a lot of high hopes, and at the end of the day, it will be a better film than that one with Kate Bosworth, right?
Here are some photos from last year of Cavill on set. Damn, this dude is STACKED. I'm going to be thinking about his shoulders all day.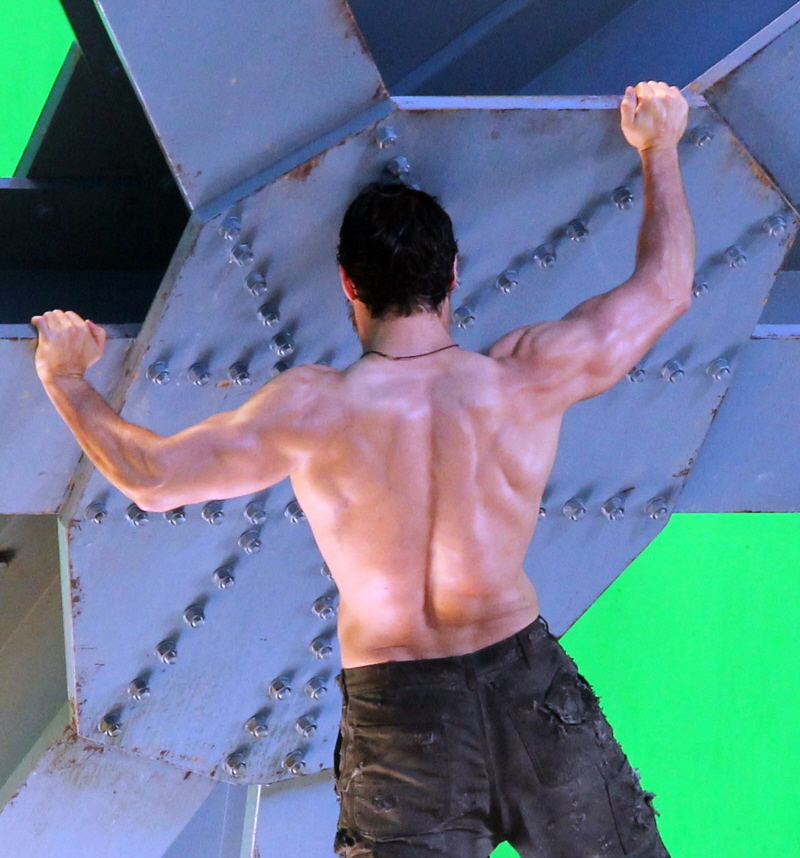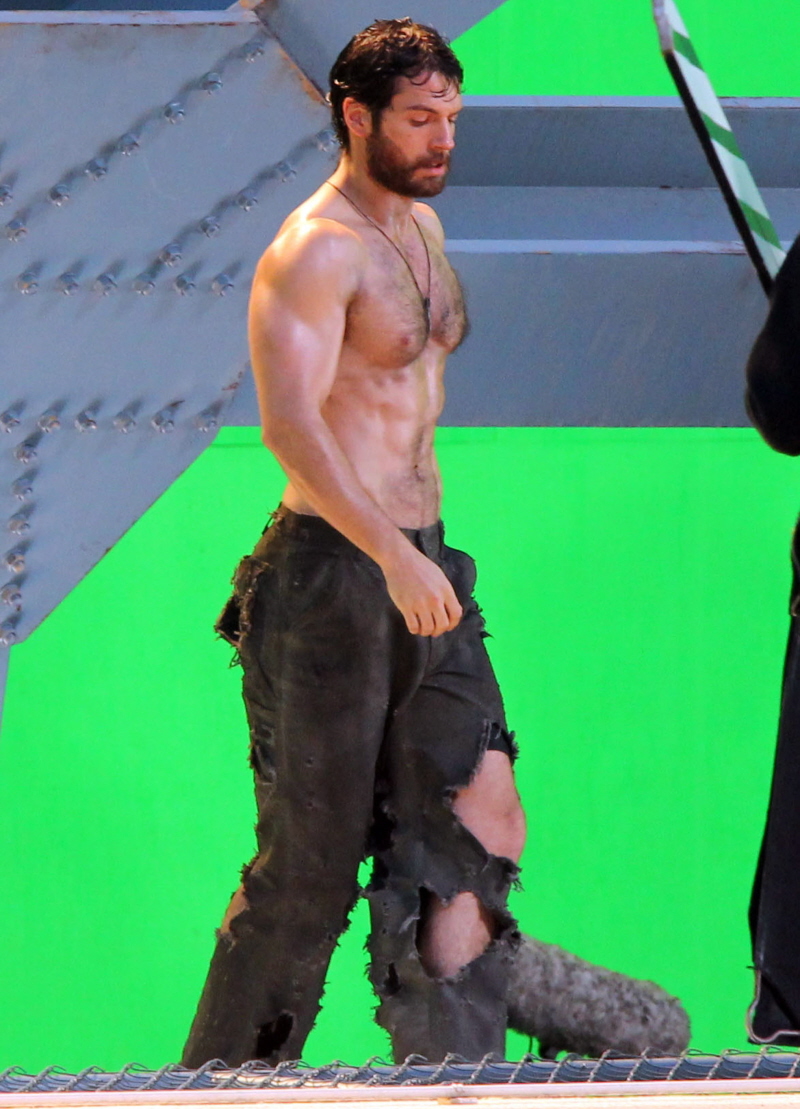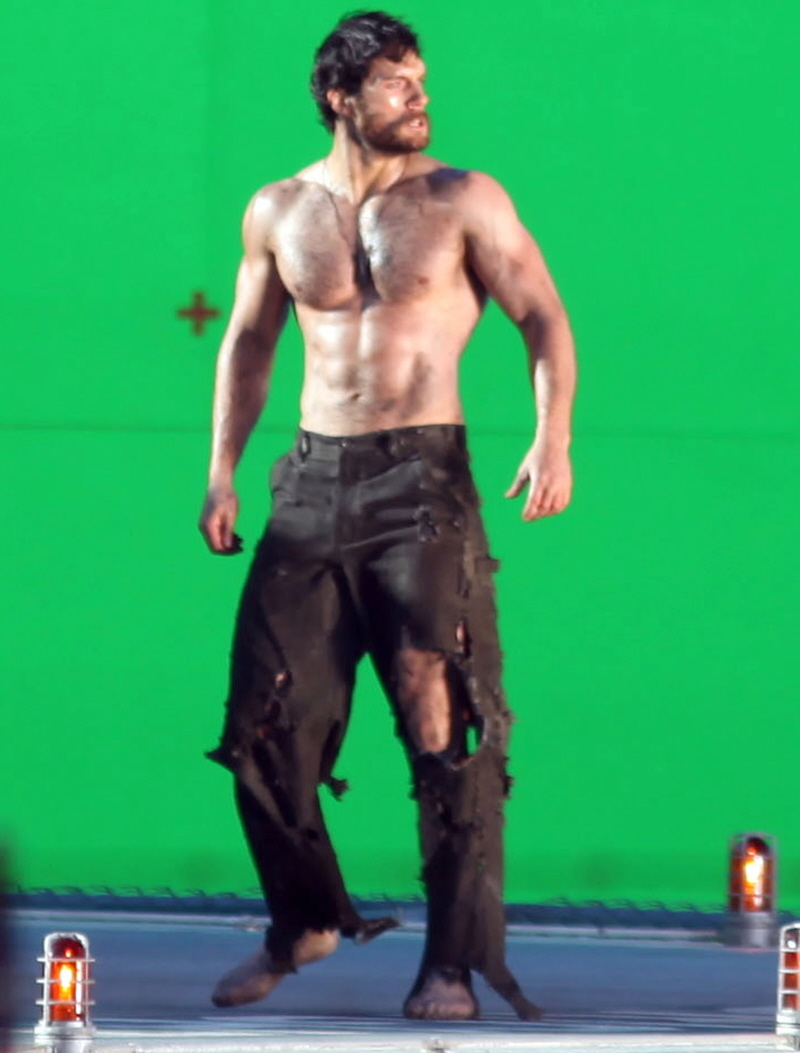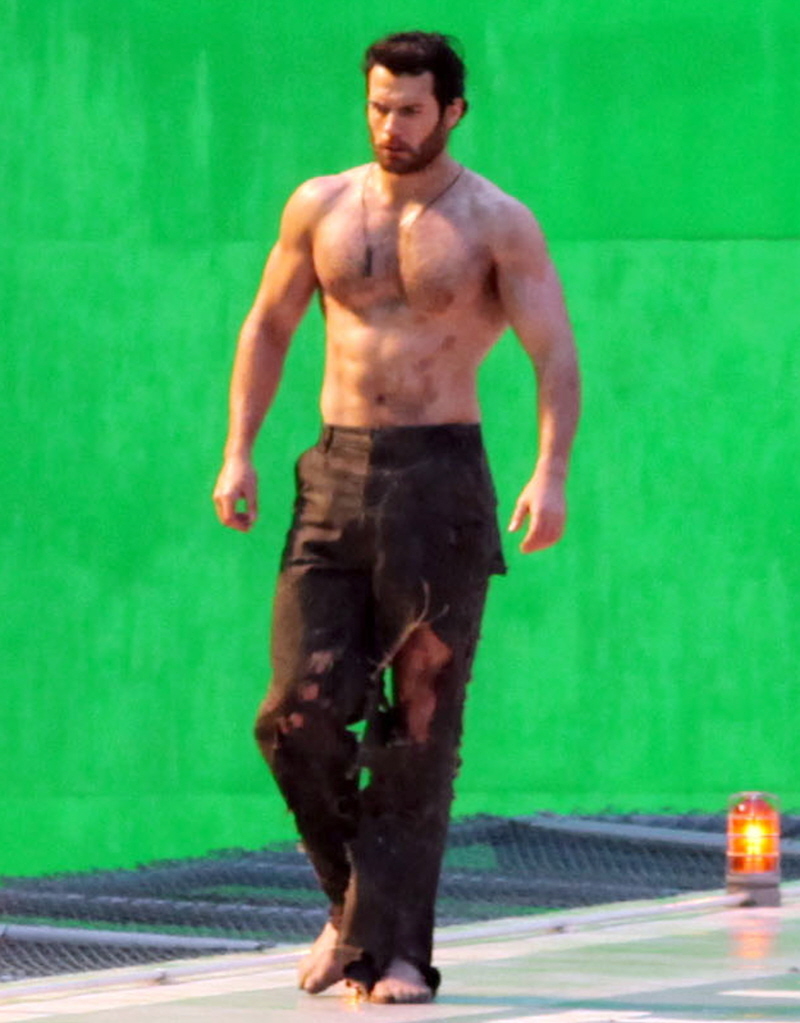 Photos courtesy of WENN, Fame/Flynet.